This post is brought to you by The Beef Checkoff and The Motherhood. All opinions are my own.
One small change in your diet can make a big difference in the way you feel. The 30 Day Protein Challenge is a fun, step-by-step way to help you get an optimal amount of protein throughout your day. I'm sharing my story of how my mental and physical health have changed throughout the years, where I am now, and what I'm planning to do about it. Join the Protein Challenge and you'll receive goals, tips, and inspiration to keep you on track.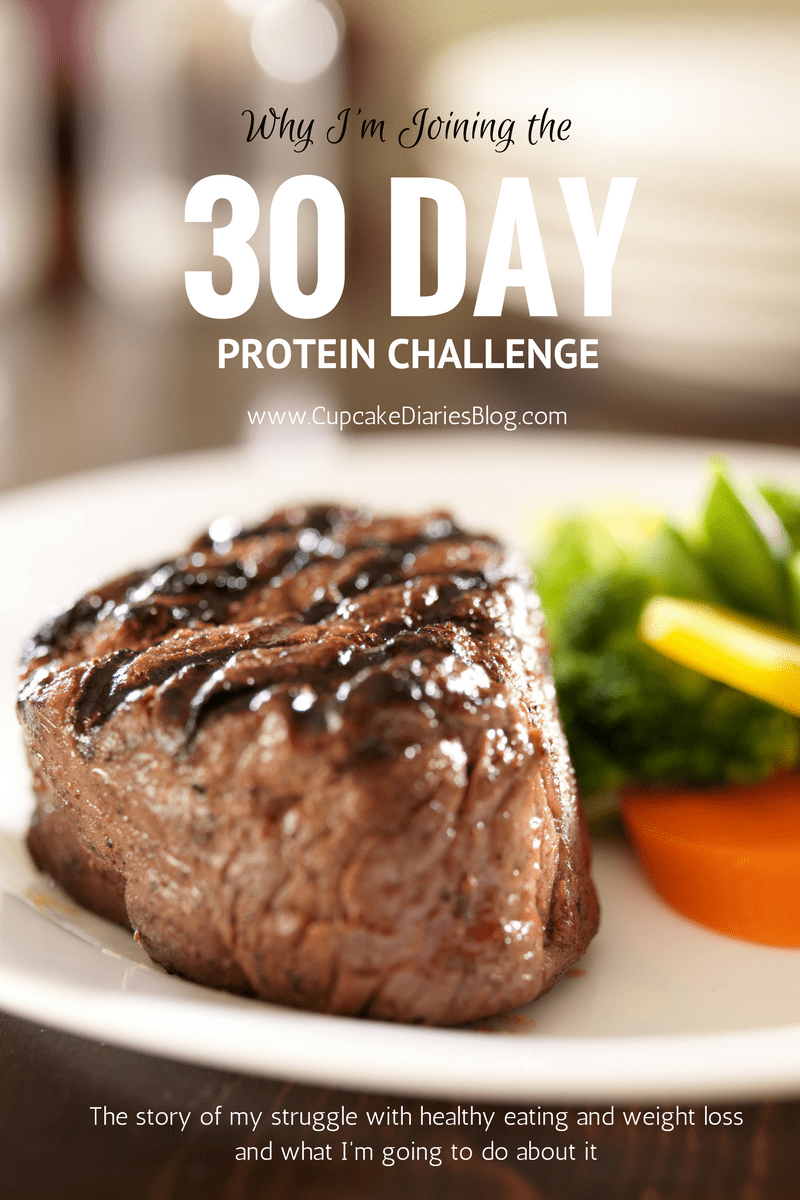 I have struggled with my weight since college. The freshman fifteen started me on a path of unhealthy food choices and convenience eating. When I was a senior in college I had an a-ha moment and decided it was time to get my health under control. Weight loss would be an added plus, but I was eating like crap and not taking care of myself. That mindset sent me in the direction I needed to be. Not only was I living a healthier lifestyle both mentally and physically, but I also lost 40 pounds. I had never felt so good about myself.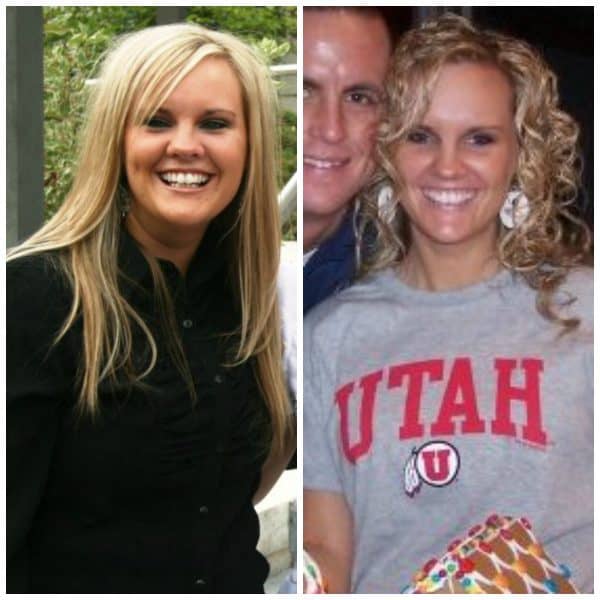 My husband and I were married and had our first child 15 months later. After my first two kids I felt the urge to get my mental and physical health back in order and managed to lose the weight that I wanted. I felt like I was in a great place in my life and felt confident in my energy and physical status. At this point I had put 15 pounds back on from what I had originally lost, but I was content and happy.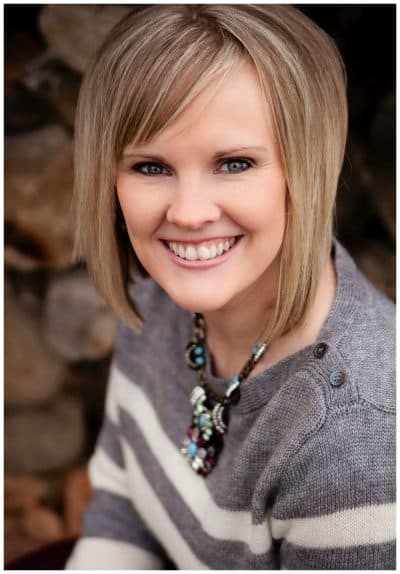 And then…I had my third baby and wrote a cookbook. Not only did I gain the most weight with my third baby, but I also ate worse and didn't make any effort to get myself healthy after having the baby. And then the cookbook happened and I tasted or ate everything I made. And then came an extra 20 pounds on top of post-baby weight.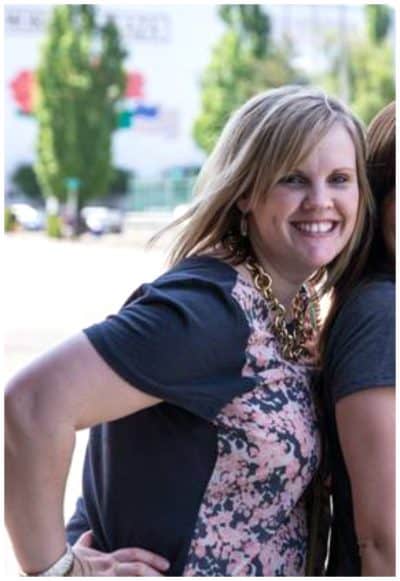 Ugh. I was officially heavier and unhealthier than I had ever been. I knew I had to get back on the train to happy and healthy, but something was different than the last time I lost weight: I wasn't feeling it. I wasn't getting that lightbulb moment when I felt ready and motivated.
Fast forward to today and I'm down 12 pounds from when the above picture was taken. I decided somewhere in the last year that while dieting was successful when I did one (and I've done a LOT), what I needed was a lifestyle change. I needed to re-learn how to make good food choices and do all the things necessary to just be a healthier me.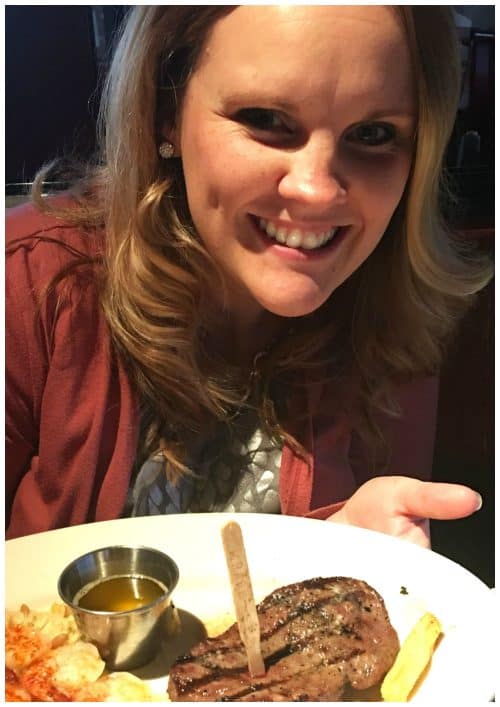 And THAT, my friend, is why I'm doing the 30 Day Protein Challenge. Protein gives you the control you need to take on the day and make right food choices. And for that reason, the Beef Checkoff has developed the Protein Challenge, a fun, step-by-step 30-day plan to help you get a balanced amount of protein at each meal. You keep track of your food, hunger, and moods using this calendar to see how simple diet changes can make a difference in your overall health and wellness for 30 days and beyond. This is just what I need to help me as I continue on my journey to a healthier life. I'm really looking forward to making this Tenderloin, Cranberry and Pear Salad with Honey Mustard Dressing! Yummy. You can find everything you need to get started with the Protein Challenge at https://www.beefitswhatsfordinner.com/proteinchallenge.aspx.
Here are just a couple of ways to increase protein at every meal:
add nuts or nut butter to your breakfast or afternoon snack
add beef, salmon or pork to your lunchtime salad
I'm going to be on social media over the next 30 days sharing my progress. And I want you to join me! Use the hashtag #ProteinChallenge to engage with other Protein Challenge participants. You can also use the hashtag #CupcakeDiariesBlog so I can pick you right out of the bunch. I would love to see what you're cooking to add that extra protein into your diet.
I'm excited for this challenge and I hope to see you along the way. Let's do this!