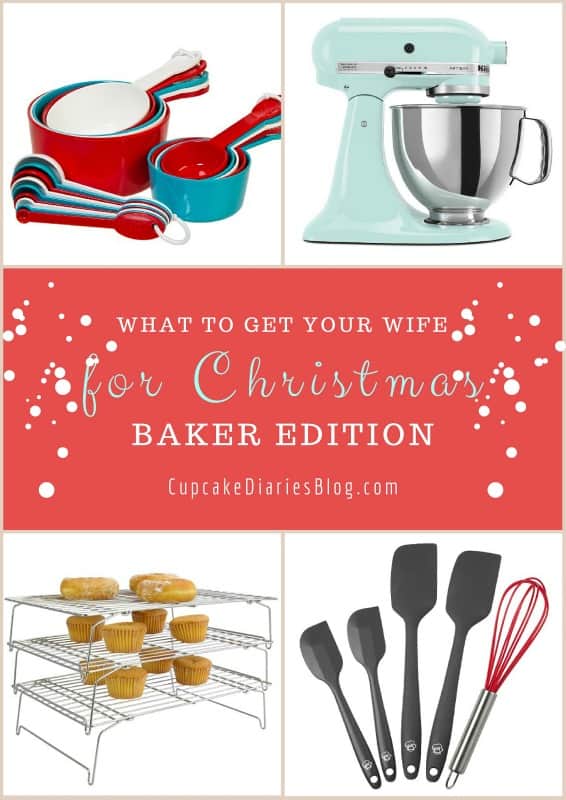 Every year my husband asks me what I want for Christmas and every year I give him a list of my favorite baking supplies. I'm always finding new favorites that I want to get my hands on! If your wife, or any of the bakers in your life, loves to get fun bakeware and gadgets for Christmas, you've come to the right place! Not only am I showing you some of this year's favorites, I'm also giving you links to where you can purchase them on Amazon. Easy! And if you have Amazon Prime, you can get these products in just two days. Can't beat it!
Enjoy the list and happy shopping! (This post contains affiliate links.)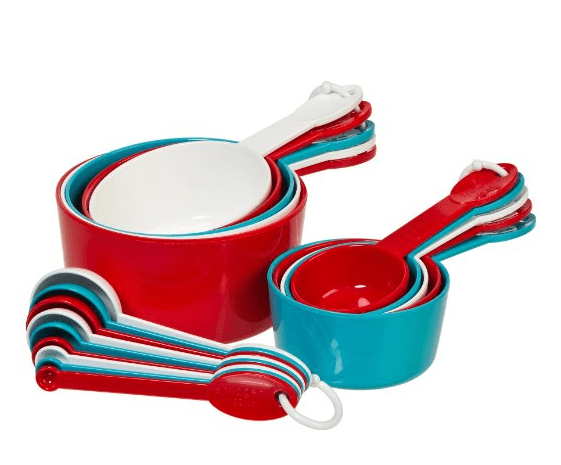 Prepsworks by Progressive Ultimate 19-Piece Measuring Cup and Spoon Set
By "ultimate" we're talking ULTIMATE. We're talking 19 measuring cups and spoons making it so much easier to half recipes and measure odd amounts. This is the perfect set!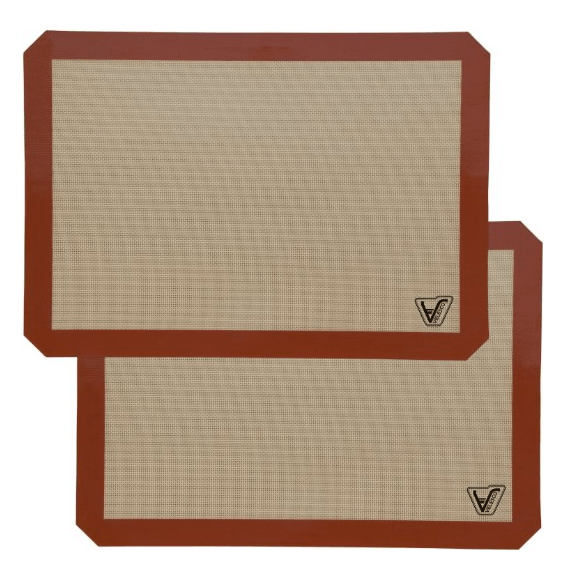 Valesco Silicone Baking Mats, set of 2
My baking mats are some of my favorite baking tools. They're so great for even cookie baking. You don't have to grease them either! Amazing. With this link you get TWO silicone baking mats.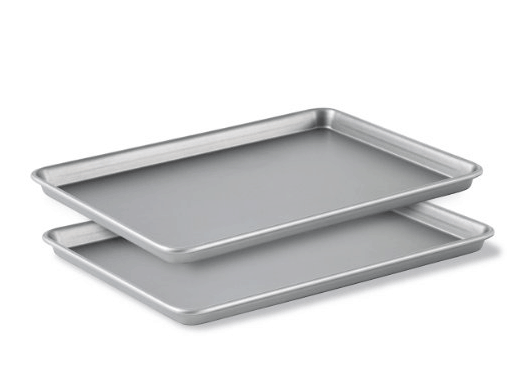 Calphalon Nonstick Baking Sheets, set of 2
If you're going to get her a set of two silicone baking mats for Christmas, she needs new cookie sheets to put them on! This also comes in a set of two.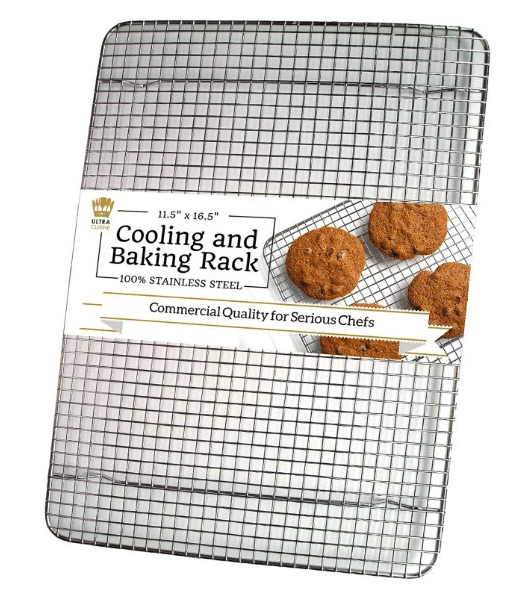 UltraCuisine Stainless Steel Wire Cooling Rack
This cooling rack is perfect for cookies with the smaller grid. It also fits a standard cookie sheet to use for baking.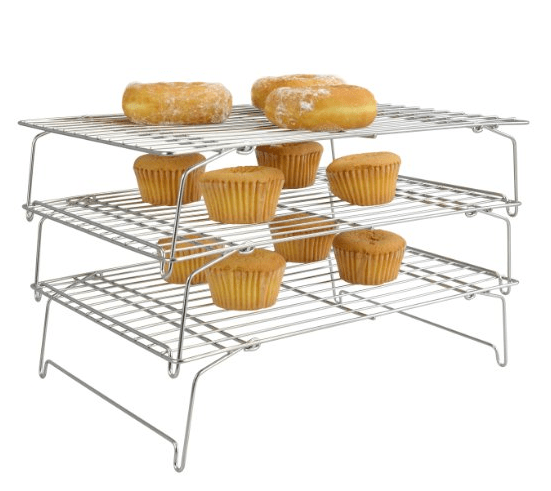 Surpahs 3-Tier Stackable Stainless Steel Cooling Rack Set
And speaking of cooling racks, this one is a gem. Not only do you get three in one, but they stack. This rack is perfect for larger baked goods.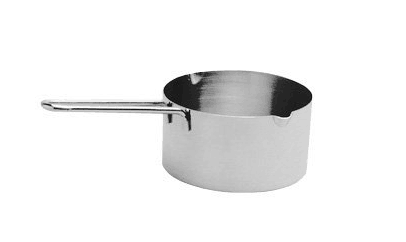 STOCKING STUFFER IDEA: Stainless Steel 2-Cup Measuring Cup
If you don't want to get her the entire measuring cup set above, get her this wonderful 2-cup measuring cup. I LOVE mine! You can scoop 2 cups of flour and sugar at a time. It's a beautiful thing.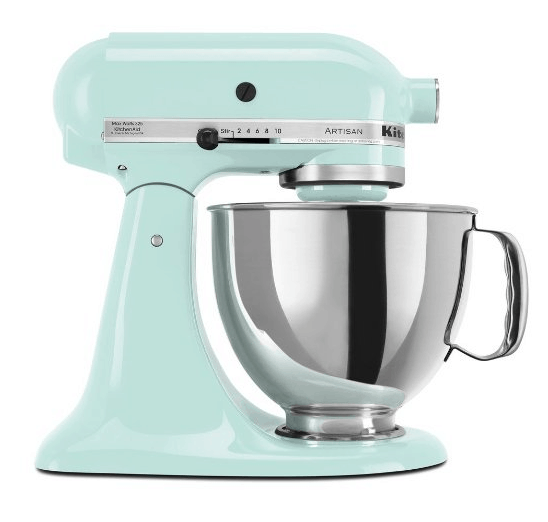 KitchenAid Artisan Series 5-Qt. Stand Mixer with Pouring Shield
Every baker needs a fabulous mixer. On Amazon you can find them in TONS of colors, making this an extra special and fun gift!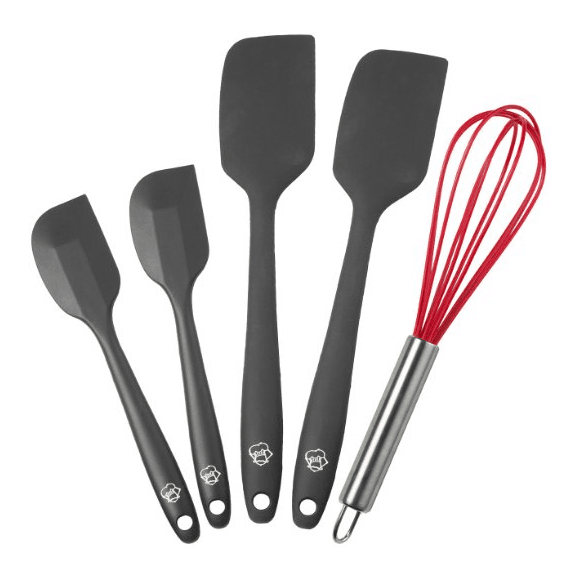 Baron and Smith Premium Silicone Spatulas, with FREE bonus whisk
I have this set of spatulas and they are AWESOME. Not only are they sleek in design and color, they're sturdy and a great quality. And you get a FREE bonus whisk when you buy this set!

STOCKING STUFFER IDEA: Wilton X-Large Icing Tip Set
You're looking at the free frosting tips I use on all my cupcakes. This set of tips is the perfect stocking stuffer!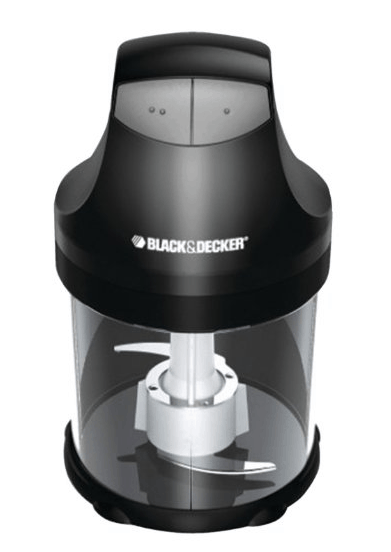 Black & Decker 3-Cup Ergo Chopper
Santa brought me this chopper a few years ago and I LOVE it. It's been great for blending up Oreo cookies for truffles, graham crackers to make crusts, puree fruit…This little machine is awesome!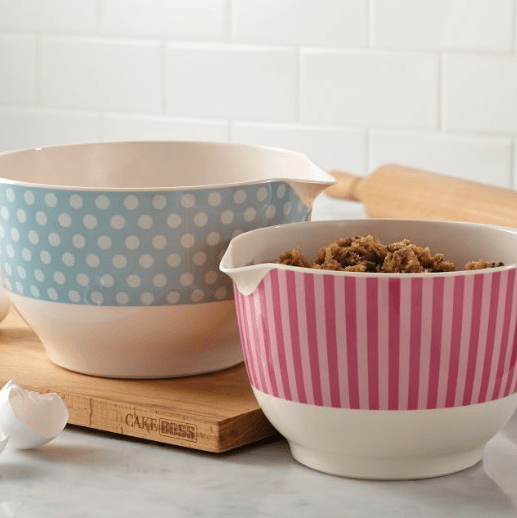 Cake Boss 2-Piece Melamine Mixing Bowl Set
Every baker needs a cute mixing bowl! How about two with this adorable 2-piece set? Love!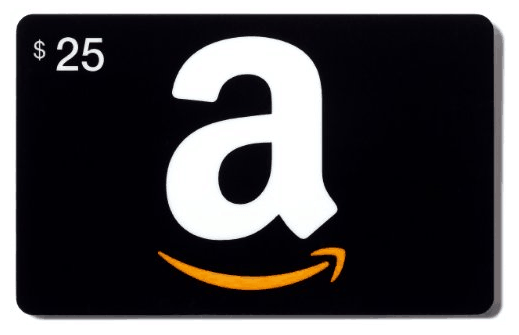 If all else fails, you can get her an Amazon gift card! She can choose whatever she'd like!
Does your wife or loved one love to bake? Here's my gift guide for the baker!