I had the amazing opportunity to tour the spectacular Volcano Bay water theme park, the newest theme park at Universal Orlando Resort. My experience there was nothing short of fantastic! Check out all the details from my experience and the can't-miss attractions at this innovative and brand new water park.
I would like to take this opportunity to thank the team at Universal Orlando Resort for having me join them at Volcano Bay and Universal Orlando Resort for this once-in-a-lifetime experience. I appreciate your generosity and the opportunity to participate in such an awesome event.
Take a second to breathe in the magnificence that is Volcano Bay. Your eyes are not deceiving you! That is indeed a volcano in the center of a water park. A couple weeks ago I had the very unique opportunity to tour this fabulous water park and get a glimpse of Universal Orlando Resort's newest theme park, Volcano Bay. This stunner is something that brilliant minds imagined and brought to life. I am so grateful that I was able to experience it before it even opened to the public!
The innovative technology and guest experiences at Volcano Bay were exclusively designed for Universal to give visitors a fun-filled, hassle-free experience with friends and family. Key word hassle-free! Volcano Bay will give you an experience like you've never had at a water park before.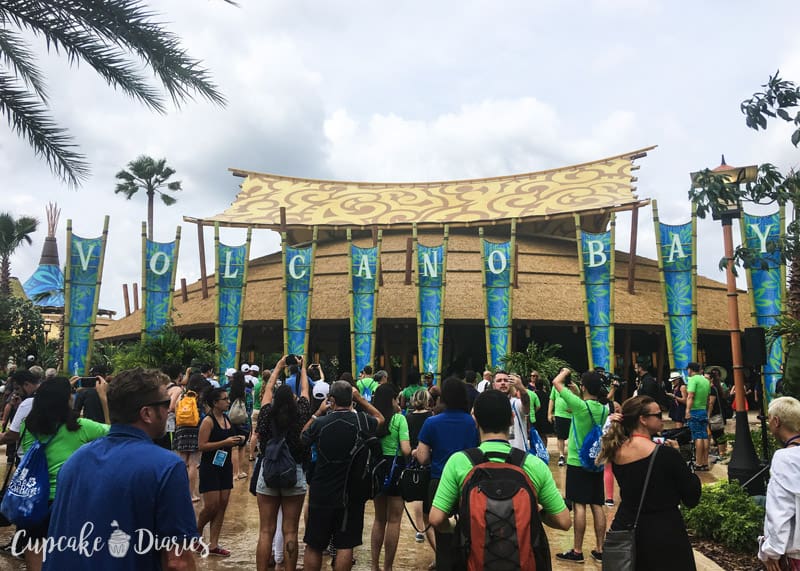 I came to Orlando and joined a media group for an exclusive visit to Volcano Bay. We were greeted by Thierry Coup, Senior Vice President of the Creative Studio at Universal Creative. He gave us an introduction to the park and the creative minds behind the idea.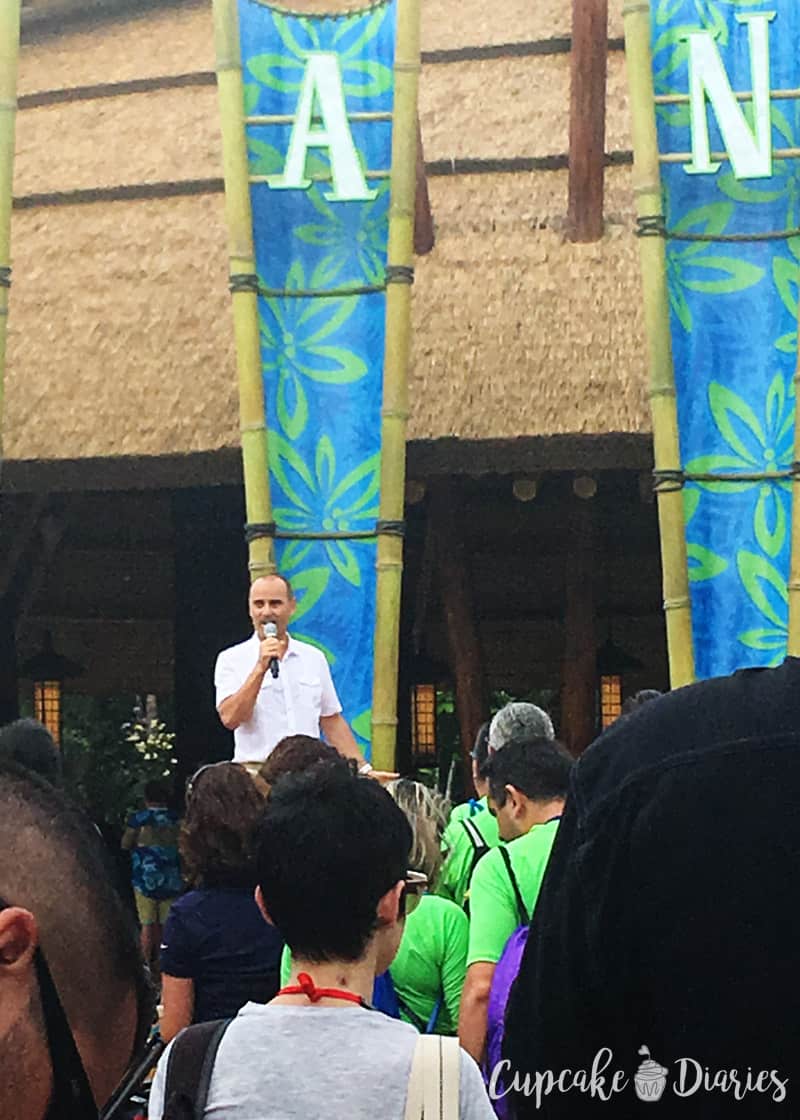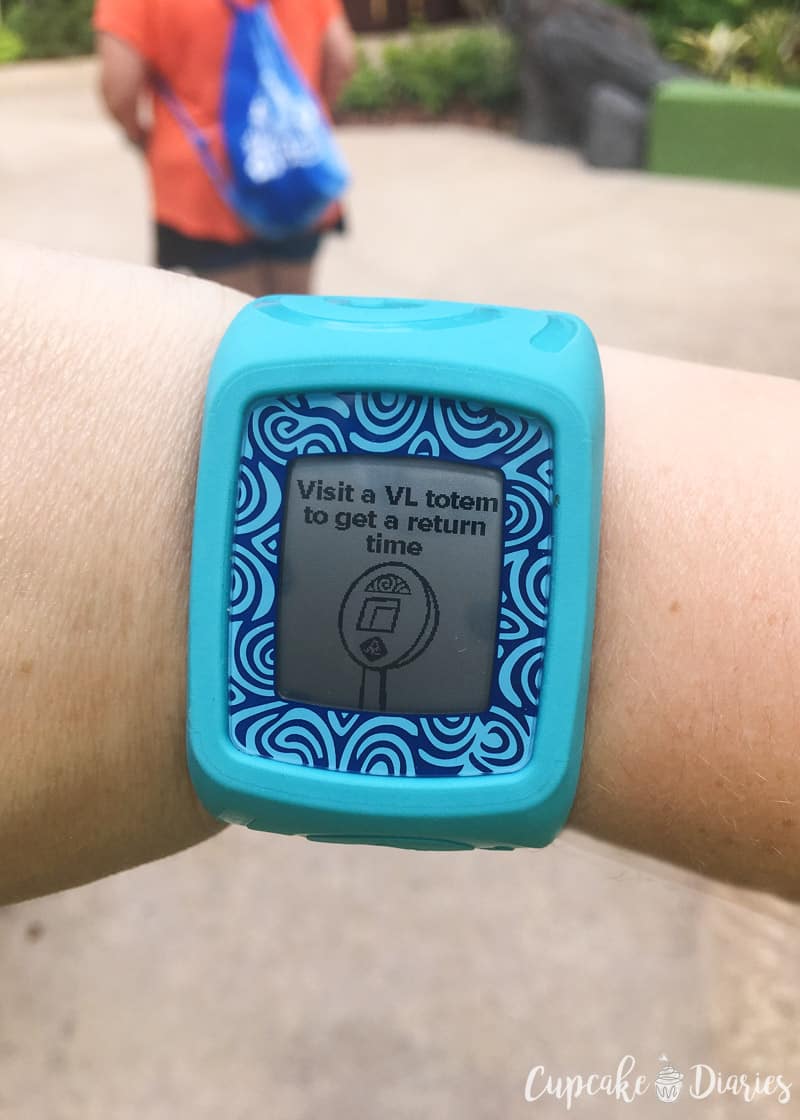 The waterproof TapuTapu wearable is included with guest admission and use for Volcano Bay. (Let's get the confusion of the image above out of the way…That's my hand on the left and my arm on the right. Believe me, I was confused too when I saw this picture! haha) This thing is COOL and includes the following features:
Virtual Line Access: Guests are able to virtually wait in line for rides while enjoying the rest of the park. You can walk up to the tikis at the entrance of the rides (see image below), scan your TapuTapu, and your place in line is set. It will alert you when it's time for the ride. How cool is that?!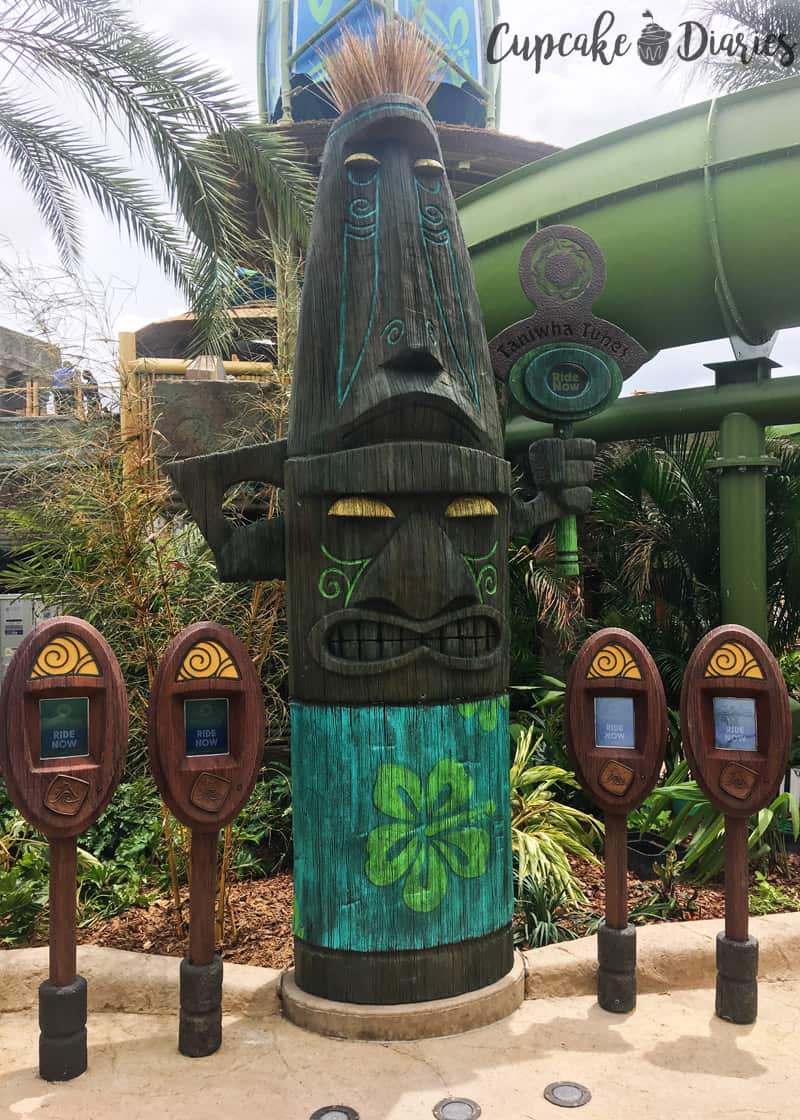 TapTu Play: The TapuTapu allows you to have all kinds of experiences throughout the park. You can control streams of water at various locations in the park (see image below), illuminate images in the volcano's hidden caves, activate the water cannons for riders on Kopiko Wai Winding River, and so much more. All of this with just the swipe of your TapuTapu!
TapTu Snap/My Universal Photo Access: Take advantage of the interactive photo opportunities at Volcano Bay using your TapuTapu. There are selfie locations throughout the park as well as opportunities on the rides for photos. The photos will link to your TapuTapu for you to view, share, and purchase later.
TapTu Pay: You can even make purchases with your TapuTapu! Yes, you read that right. No more carrying around cash and wallets.
Locker Access: No need to carry around a locker key! Your TapuTapu is your key to getting a locker and opening it later.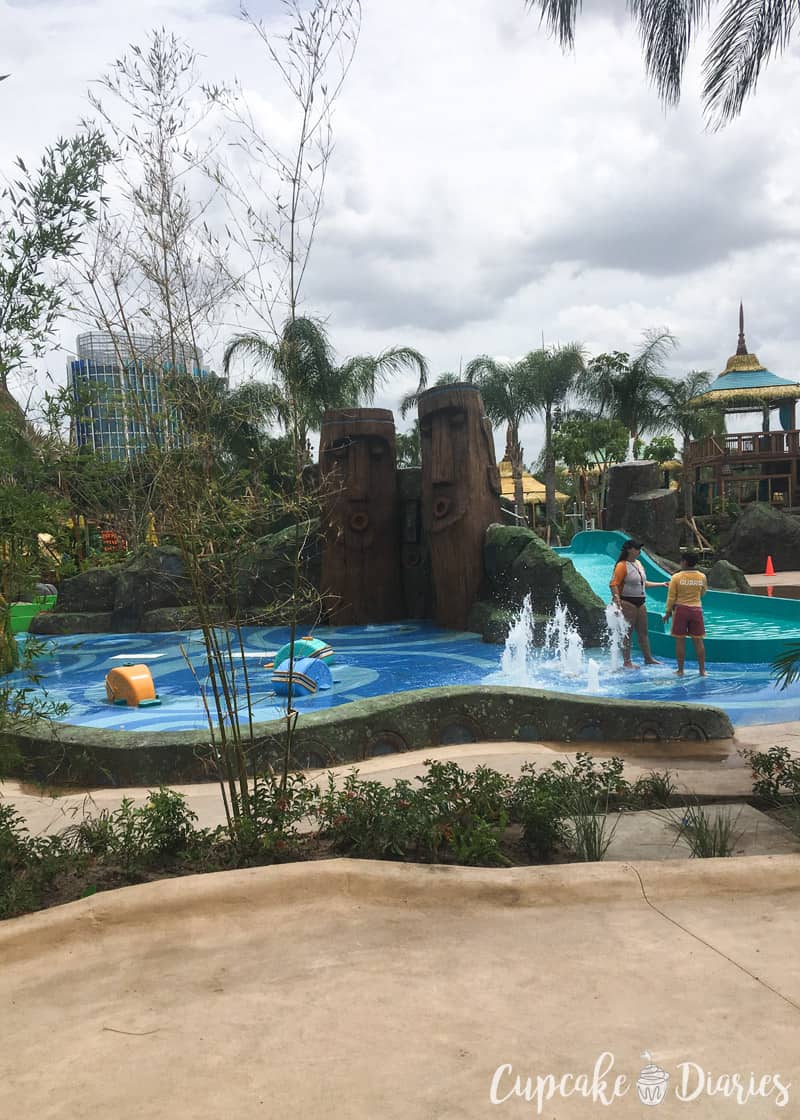 At Volcano Bay there are more than 30 experiences including 18 unique attractions and has something for every age group and interest. I was especially impressed by the fact that every person can enjoy this park, whether they are tiny tots or avid water sliders. The playground above is especially made for the little Volcano Bay guests and provides hours of fun. These little kiddos can slide down multiple water slides, splash in fountains, and so much more!
There are even water slides for all ages! The drop slides are perfect for the older kids and those who prefer a less intense water slide experience.
Believe me when I say there is a water slide for everyone! Just take a look below and you'll see what I mean…
You'll be able to experience multi-rider raft slides, speeding body slides, and everything in between! Volcano Bay is a place unlike any other water park in the world and these slides are just tiny proof of that.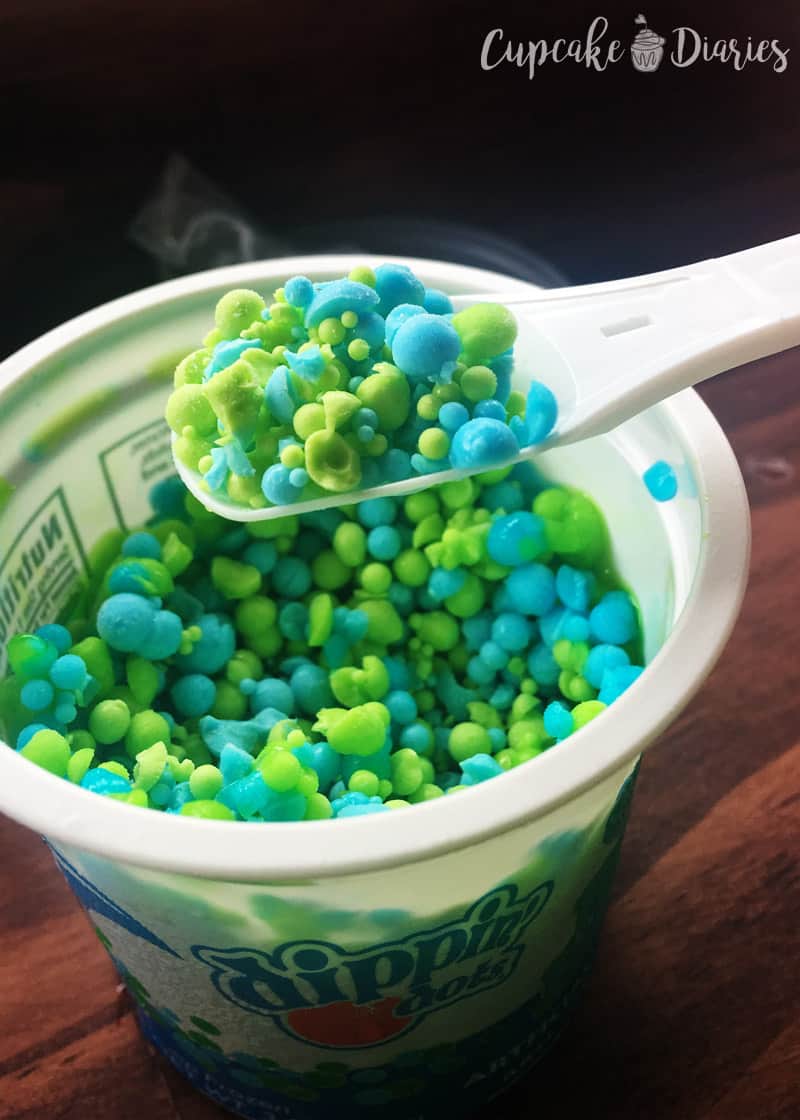 Let's talk food! You're definitely not going to go hungry at Volcano Bay! While the park offers theme park classics like Dippin' Dots, soft pretzels, and churros, you can also experience beautifully-themed dining locations with more than 60 South Pacific-inspired dishes. I tried the Karika Chicken Sandwich (see image below) and it tasted like something I would find at a restaurant. You can even get a Jerk Mahi Sandwich at Volcano Bay! Not to mention the fresh salads and decadent chocolate pineapple upside down cake. All dishes are inspired by the South Pacific.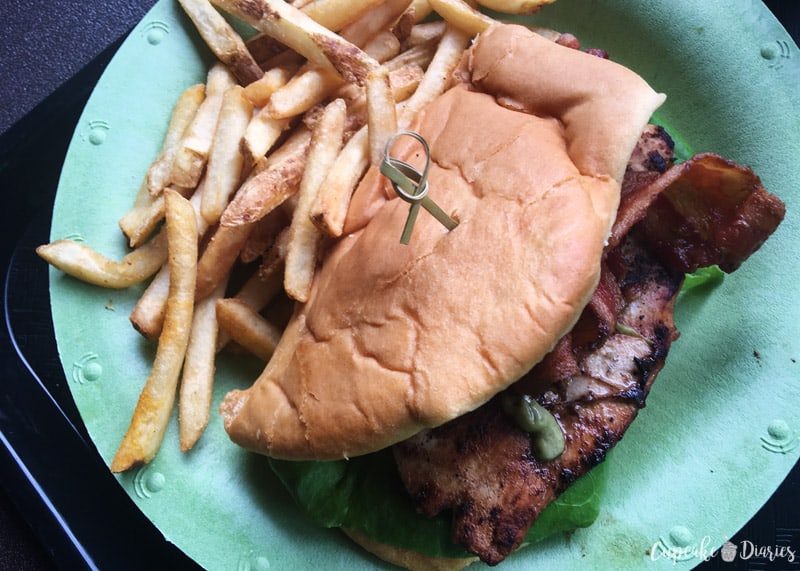 You can also drink like you're in the South Pacific! Full bars serve alcoholic and non-alcoholic beverages. These brightly-colored drinks fit right in at Volcano Bay!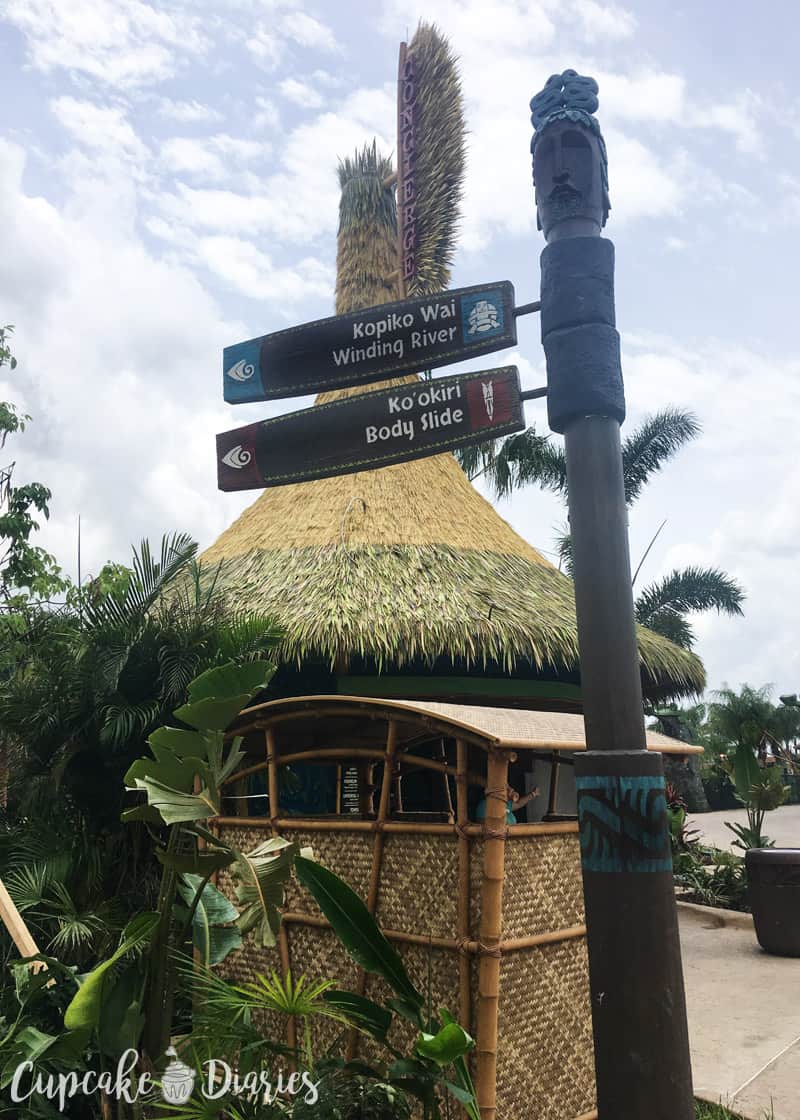 Don't worry about getting lost at Volcano Bay. There are signs everywhere directing you to the rides and attractions.
One of my favorite features at Volcano Bay is the private cabanas. You can get a one or two-story cabana as your home while you enjoy the park. They come with all kinds of furnishings including towel service, a small fridge, padded lounge chairs, and even concierge service. There is even wi-fi access! (And take a look at how close Cabana Bay is located! You can stay there and walk with your family to Volcano Bay.)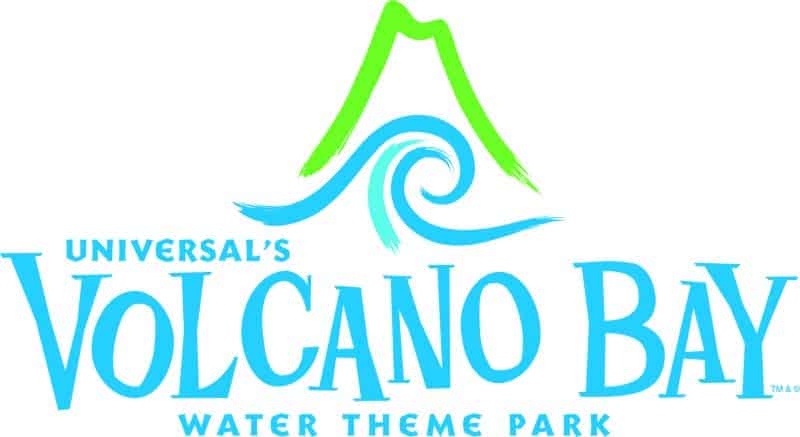 I hope you enjoyed my rundown of Volcano Bay! I only scratched the surface of this park and what it has to offer. I guarantee it will be worth a visit when you book your trip to Universal Orlando Resort. You will have the experience of a lifetime! I can't wait to take my family so they can see how magnificent Volcano Bay really is. Now go book your trip!
Looking for the best food to eat while you're visiting Universal Orlando Resort? Take a look at this list of some of my favorites!
The Best Places for the Ultimate Culinary Experience at Universal Orlando Resort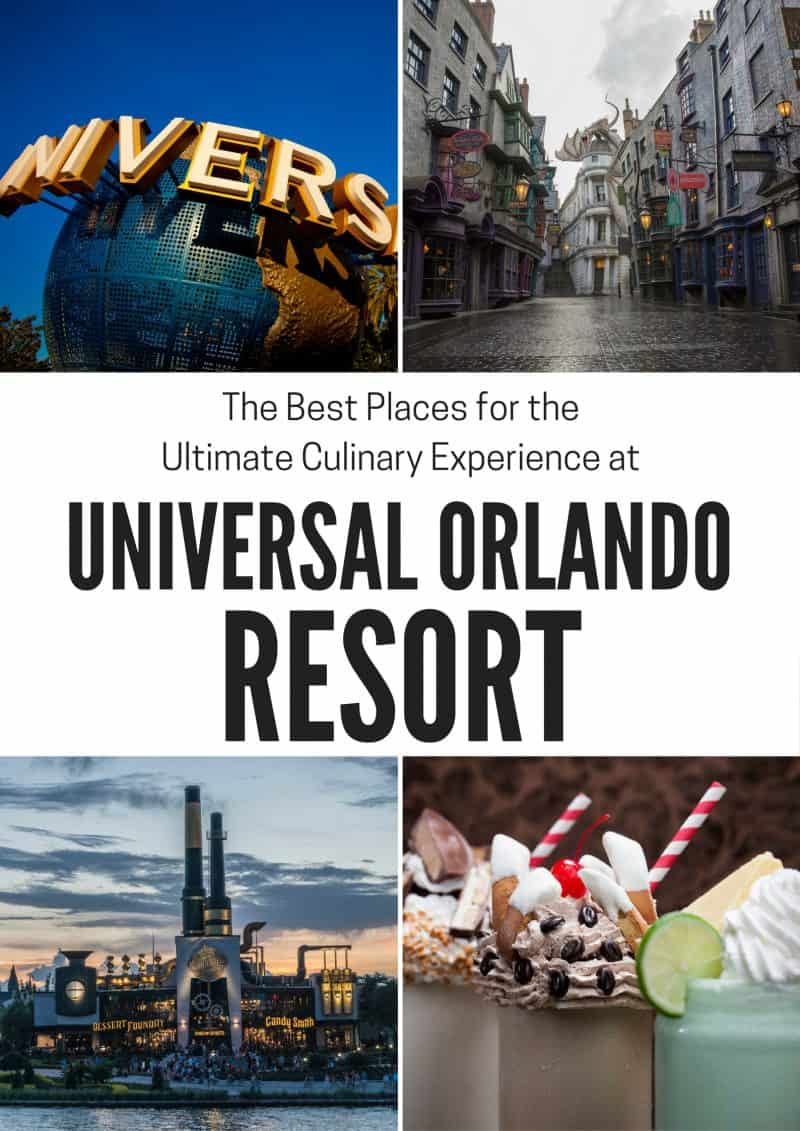 [wysija_form id="1″]