Last Sunday we were in the mood for a yummy ice cream treat. I hadn't eaten a hot fudge sundae in a while so that was the winning idea. When I opened my freezer I was so excited to see that never-been-opened container of Tillamook strawberry ice cream. And thus, Valentine's Day Hot Fudge Sundaes were born!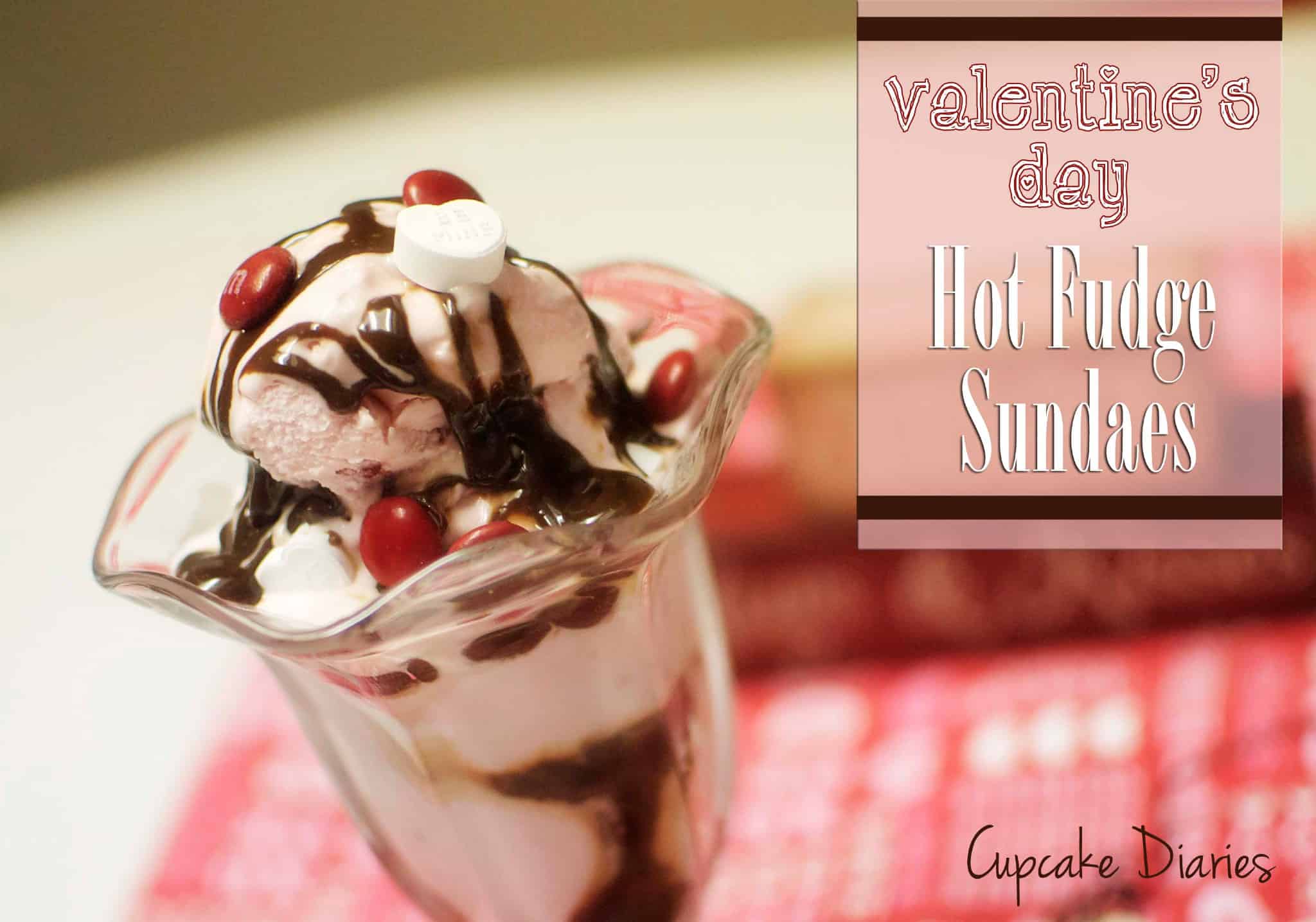 We decided to turn this into a fun sundae bar for my toddler and he LOVED it. I love any kind of bar idea for a party, and a Valentine's Day sundae bar would be such a fun idea for a Valentine's Day party!
Here's what you need:
ice cream bowls or glasses
strawberry ice cream
hot fudge
other toppings
Other topping ideas:
Valentine's Day M&M's (seen above)
conversation hearts (seen above)
whipped cream
nuts
Valentine's Day colored sprinkles
chocolate sprinkles
marshmallows (Grab a bag of multicolored marshmallows and pick out the pink ones! Cute!!)
crushed up Oreo cookies
Valentine's Day is only 10 days away! If you're still looking for a few ideas, come check out a Valentine's Day link-up coming up this Wednesday. Link up some ideas or find some new ones to use for Valentine's Day this year. See you then!