Show the love this Valentine's Day with these DIY (and some not-so-DIY) decor projects!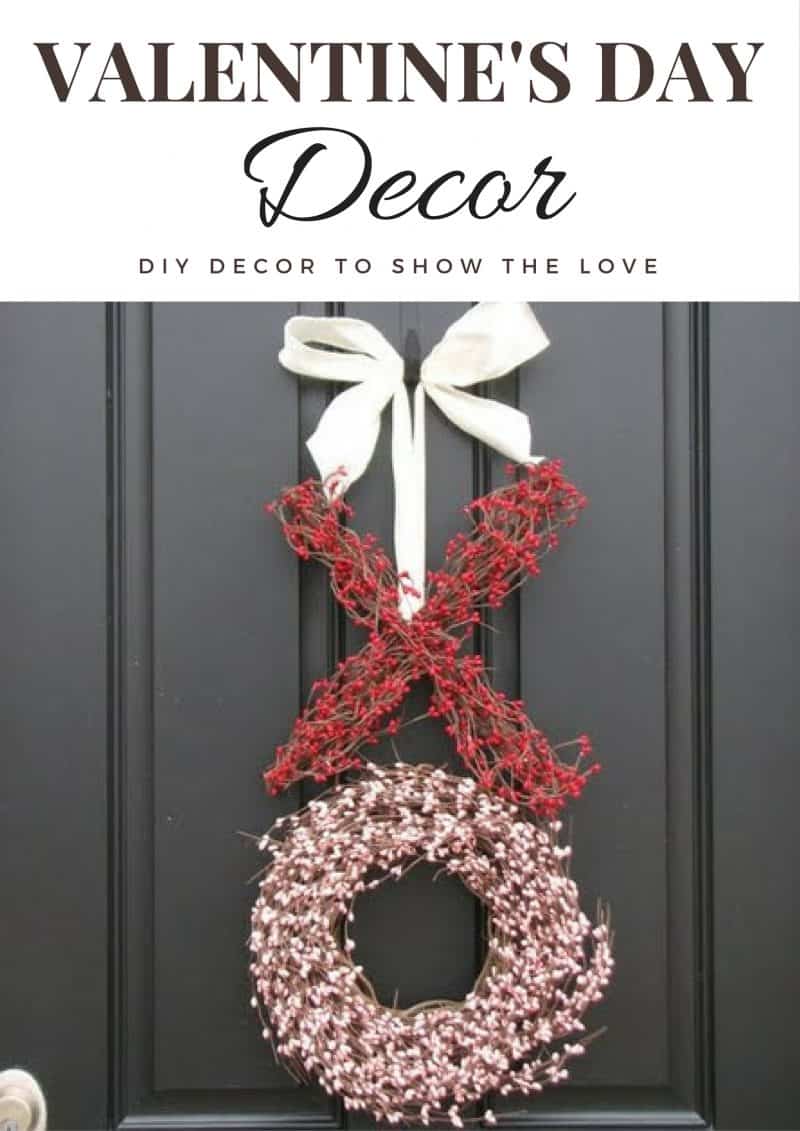 I have loved Valentine's Day since I was a kid! The very first memory I have of Valentine's Day was when I was in preschool and we made big paper hearts with white lace and brown paper bags for our valentines. Nothing says Valentine's Day in the 80s like a big, lacy heart!
While I know this is mostly a recipe blog, I also love sharing fun decor and other home ideas. I found these fun DIY Valentine's Day decor ideas (and some that aren't so DIY) and have already tried a couple of them. I hope you find something you love from this list!
I made this wreath and love setting it out every year! It's my favorite part of my Valentine's Day decor. Sometimes I hang it and sometimes I prop it up against the wall on a table.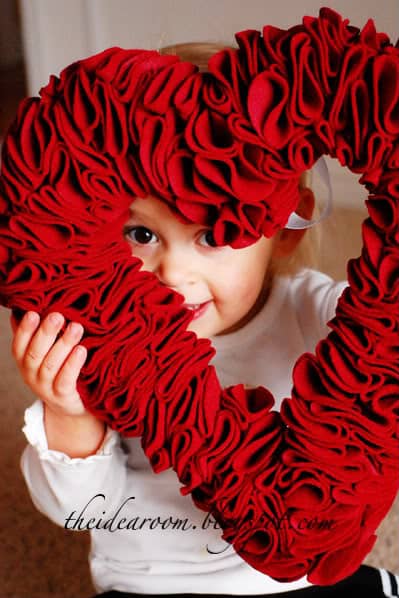 This darling DIY decor is easy to put together and doesn't cost much! I love all the colors against the chalkboard background.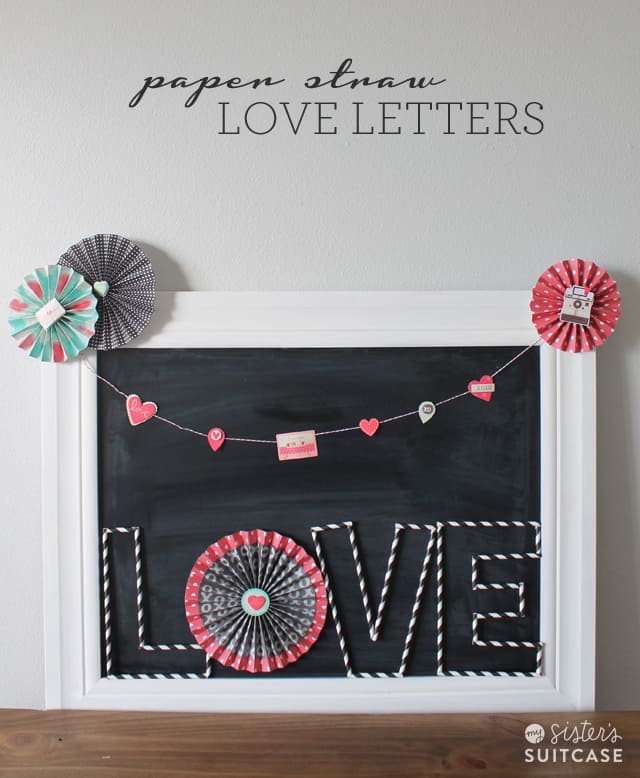 I love the bold red in this print. The typewriter font is an added bonus!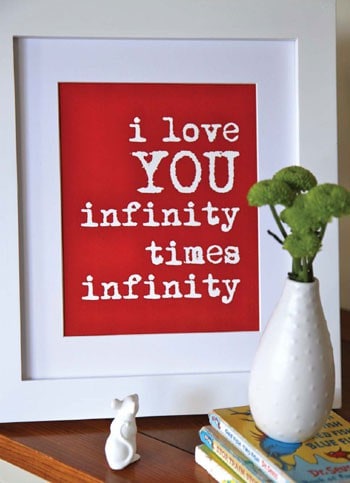 I am so all about getting anything I can off of Amazon! I'm pleasantly surprised by the amount of home decor options they have. This banner is a great price and would be perfect as part of decor or a party.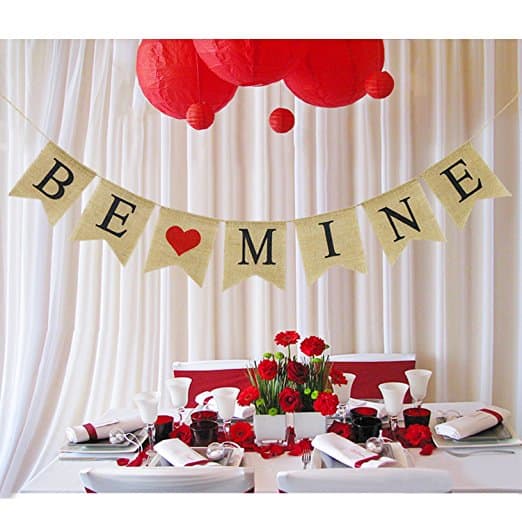 These vases are an easy way to add color and elegance to your Valentine's Day decor!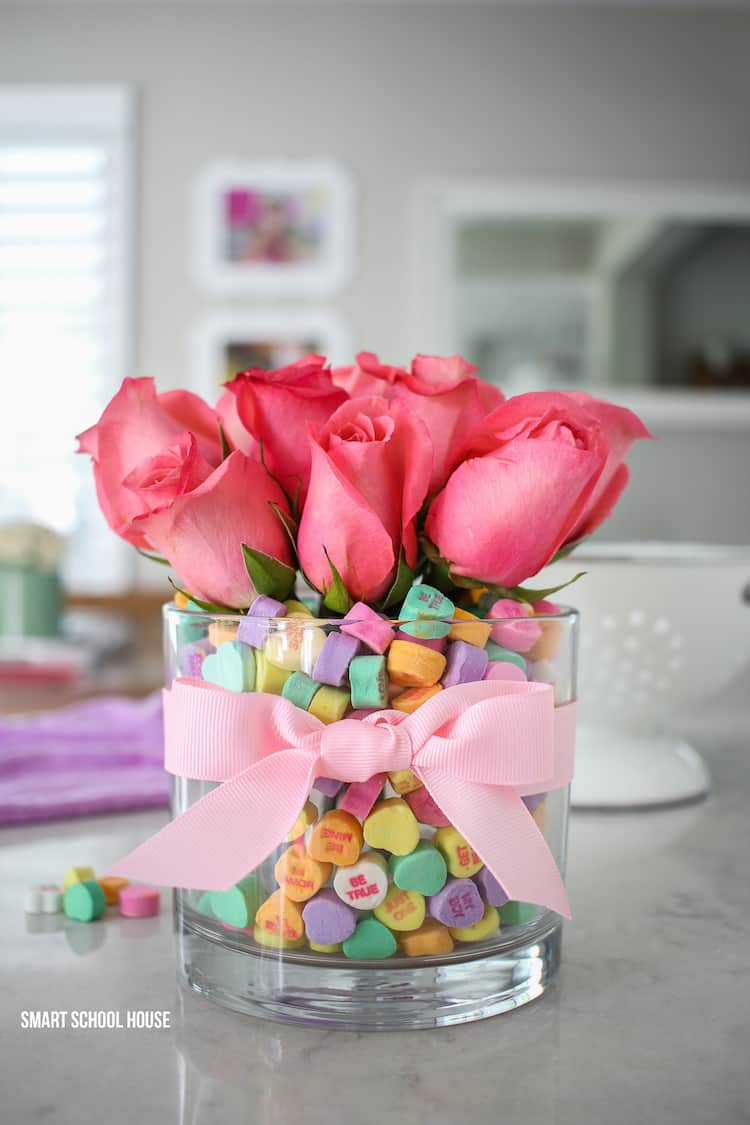 Who doesn't love a good vinyl saying as part of their decor? I love the bold letters in this saying and think this would be so cute in all kinds of board shapes and colors!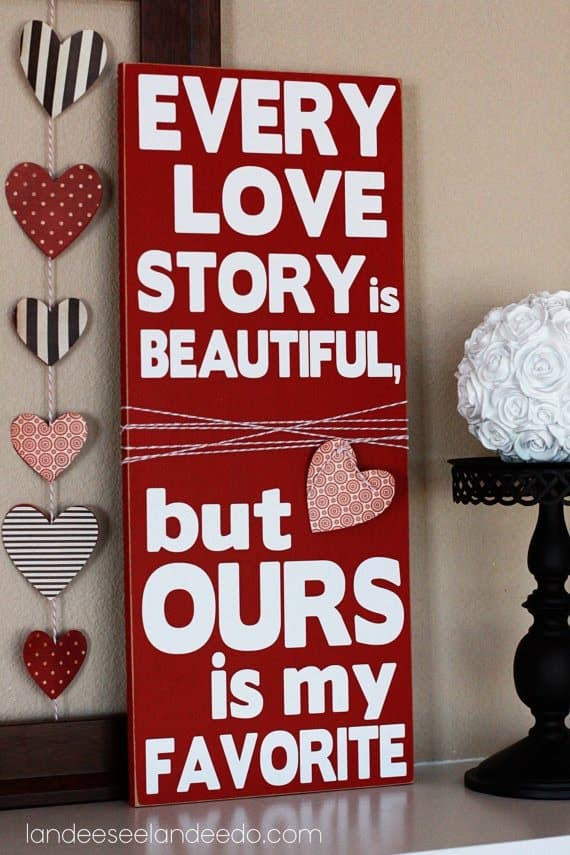 Printables are a cheap and easy way to spruce up your decor.
I love this bold and bright love story print!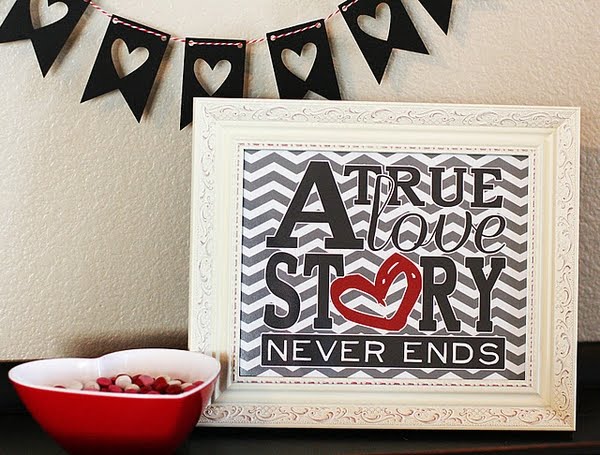 I can't even explain how much I love this pillow cover! How adorable are those heart leaves??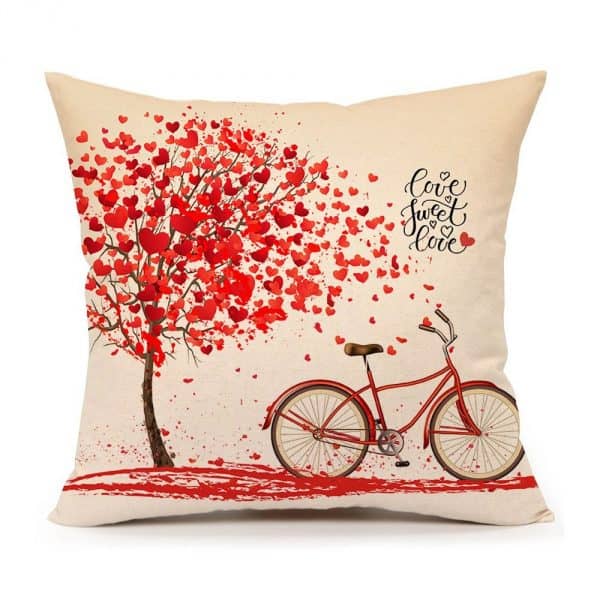 This beautiful wreath is the perfect way to show your neighborhood
how much you love Valentine's Day!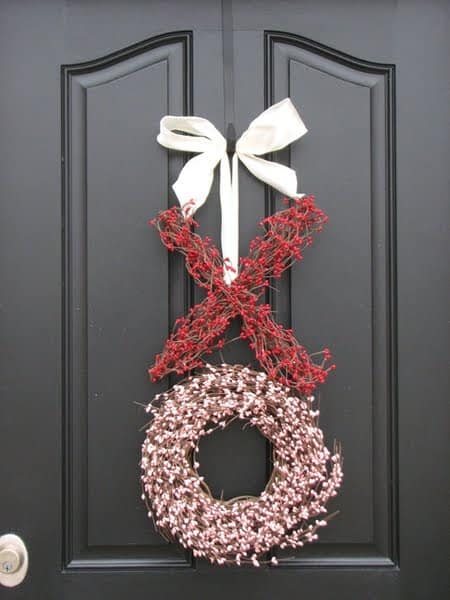 Looking for fun Valentine's Day gift and recipe ideas to go with your decor? Check out these favorites!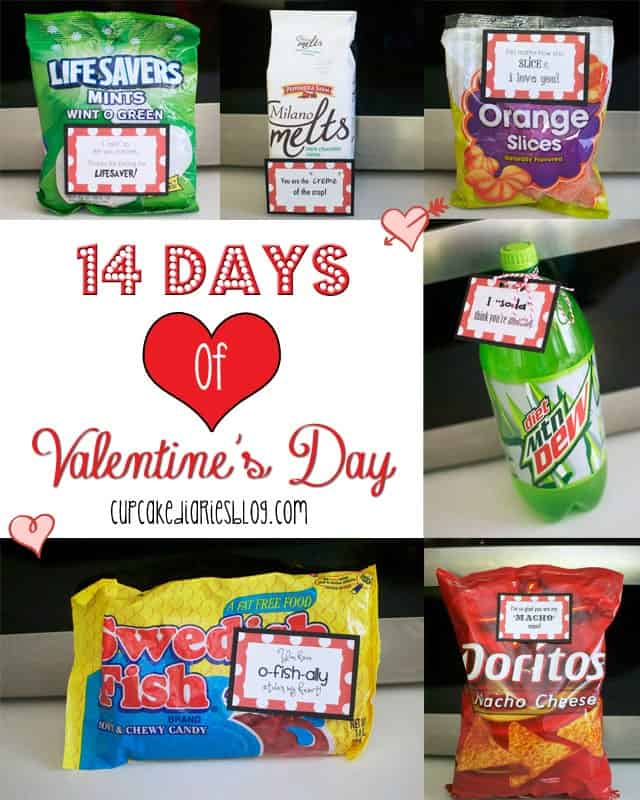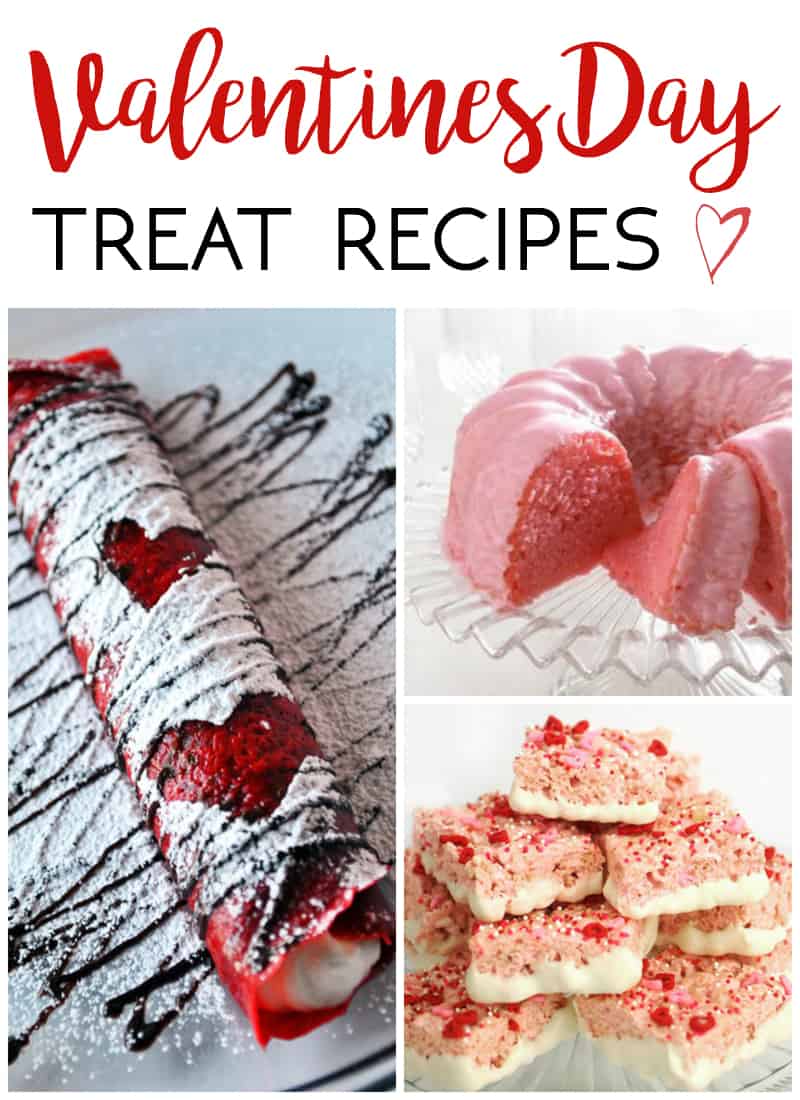 This post contains affiliate links. I include these links to help you find the products that I used in the recipe. If you purchase an item from the link, I will receive a small commission helping keep my recipes free for you. Thank you for your support!