It's gooey, it's sweet, and it's the perfect treat for Valentine's Day! This combo has the perfect balance of sweet and salty. A great treat to give to your loved ones this Valentine's Day!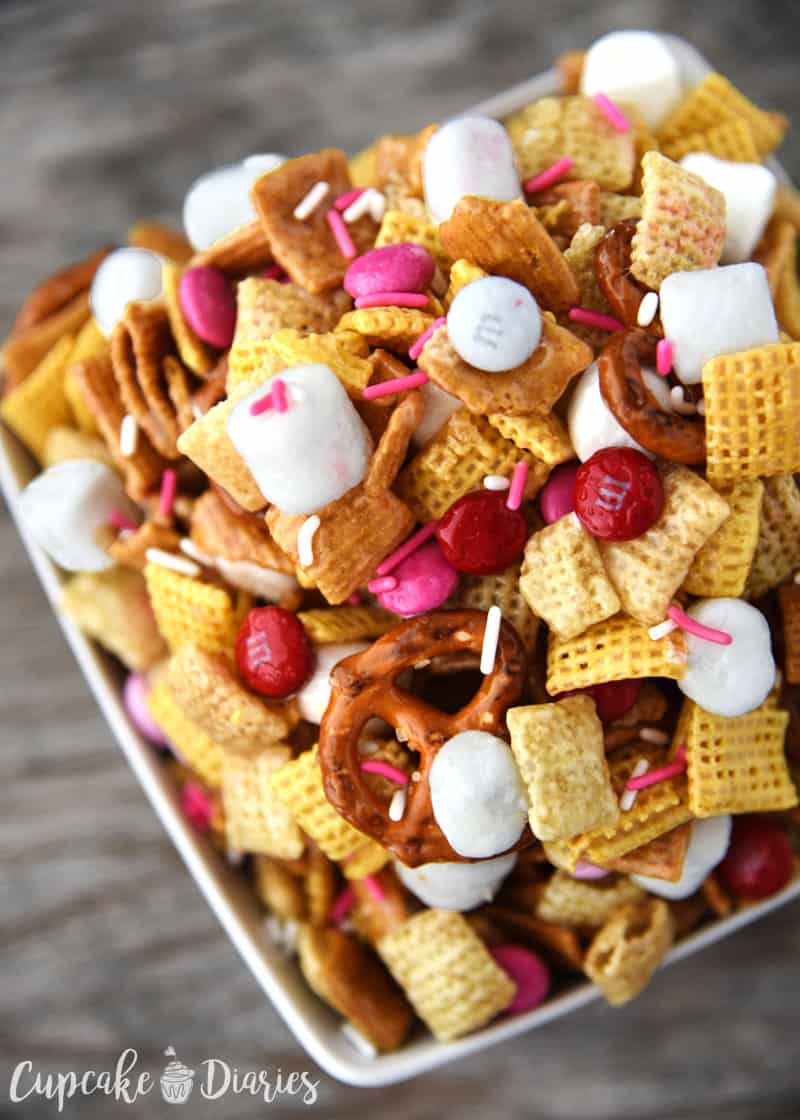 Have you ever had a treat that you just can't stop eating? You go back to it over and over because it's so delicious and it's just staring you in the face. This is one of those treats. We made a batch and I had every intention of packaging it up and giving it to the neighbors. My husband, kids, and I ended up eating the ENTIRE thing ourselves. It was so worth it!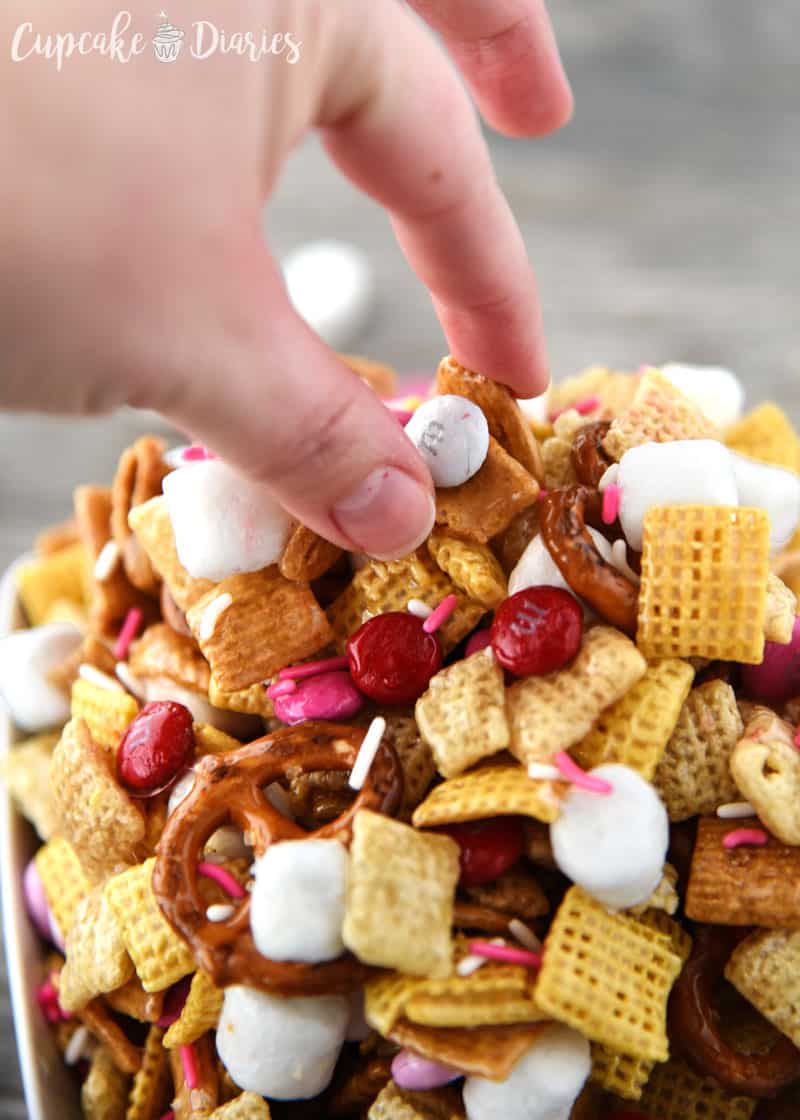 I love this treat because it makes a large batch to give to loved ones for Valentine's Day while keeping some for yourself. Simply put it in plastic cups or bowls, cover it with plastic wrap, and you're all set! This treat has just the right amount of saltiness for all the sweetness. So good and so easy to make.
Valentine's Day Chex Treat
Ingredients
6

c.

Corn Chex cereal

6

c.

Rice Chex cereal

4

c.

Golden Grahams cereal

4

c.

pretzel twists

1 1/2

c.

light Karo syrup

1

c.

sugar

1

c.

butter

1

c.

plain Valentine's Day M&M's

1

c.

mini marshmallows

Valentine's Day sprinkles
Instructions
Place half the cereal and pretzels in a large bowl and the other half of the cereal and pretzels in another large bowl.

Melt butter in a large pot; add Karo syrup and sugar. Heat together over medium and bring to a boil.

Boil for two minutes then pour evenly over the cereal in each bowl.

Stir together then add mini marshmallows and M&M's. Spread over two greased cookie sheets and add sprinkles over top. Allow to cool, then place in a large bowl to serve.
Kitchen tools and gadgets needed for this recipe: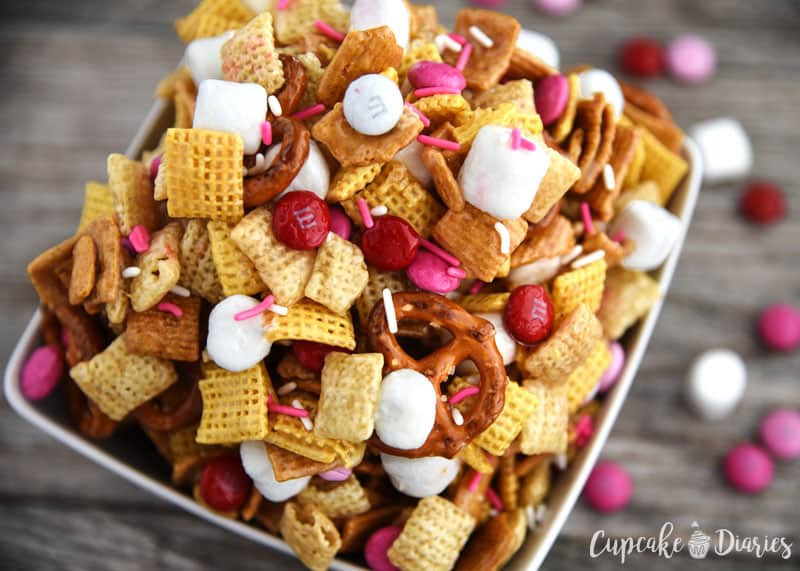 I hope you love this treat! Here are some of my other favorite Valentine's Day treats…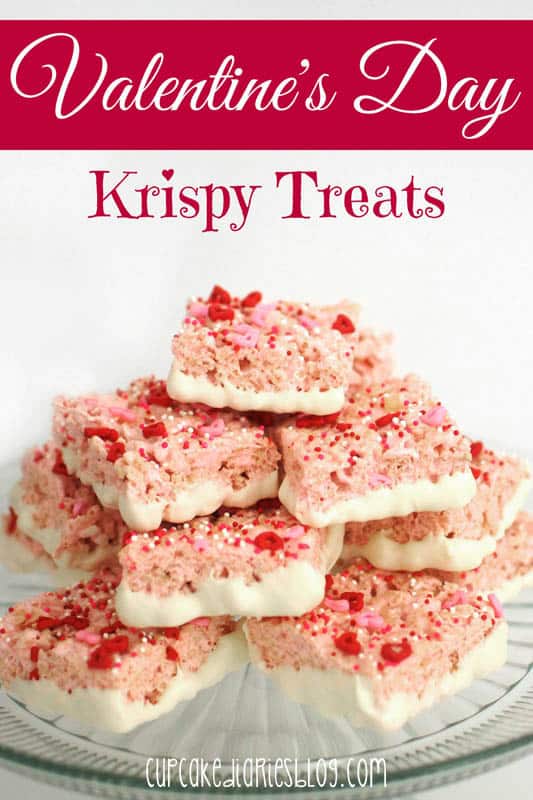 Valentine Peanut Butter Cookies