Only three ingredients needed to make these sweet and sour crock pot meatballs! They're perfect for serving at a party.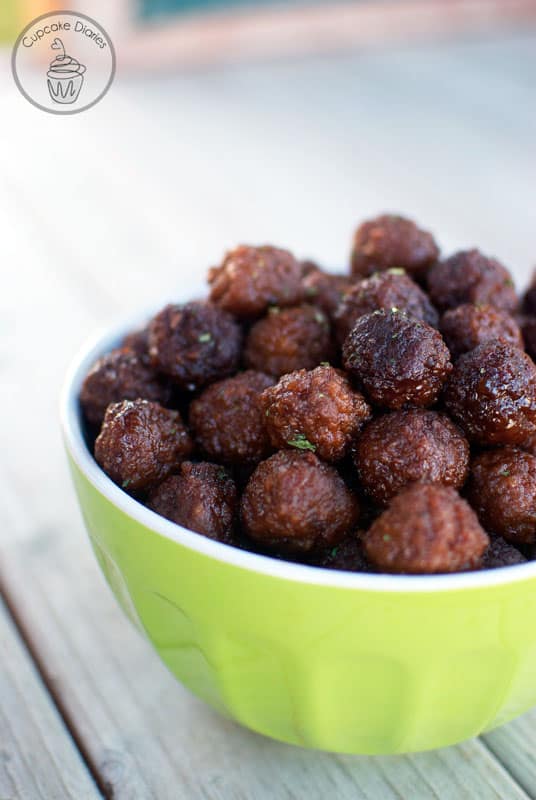 The Super Bowl is on Sunday and I have an incredibly easy and delicious appetizer to go along with game day. My husband makes these meatballs for all the family parties on my side, by request from my siblings. Ask any one of them. They all love these meatballs! Normally we use one bag of meatballs when we make these for parties. But this Christmas we decided to surprise my siblings by having twice the amount of meatballs. They were all thrilled, and it was the best Christmas they ever had. Ok, maybe not the BEST Christmas they've ever had. But these meatballs have the ability to make a party that much better! This is one of those recipes that people will be asking for when you bring this dish somewhere.
Sweet and Sour Party Meatballs
Ingredients
1

32-40oz bag frozen meatballs

1

12-14 oz bottle chili sauce

1

18 oz jar grape jelly
Instructions
Place all frozen meatballs in the crock pot. Pour entire contents of chili sauce and grape jelly jars over the meatballs.

Cover and heat on low for 4 1/2 - 5 hours. Stir a couple of times throughout the heating process.
Kitchen tools and gadgets needed for this recipe:
Click HERE for more party food and appetizer ideas!
[wysija_form id="1″]