Get the kids together for the ultimate of playdates! It's all about getting the kids outside and moving while enjoying nutritious snacks. They'll love these activities and snacks!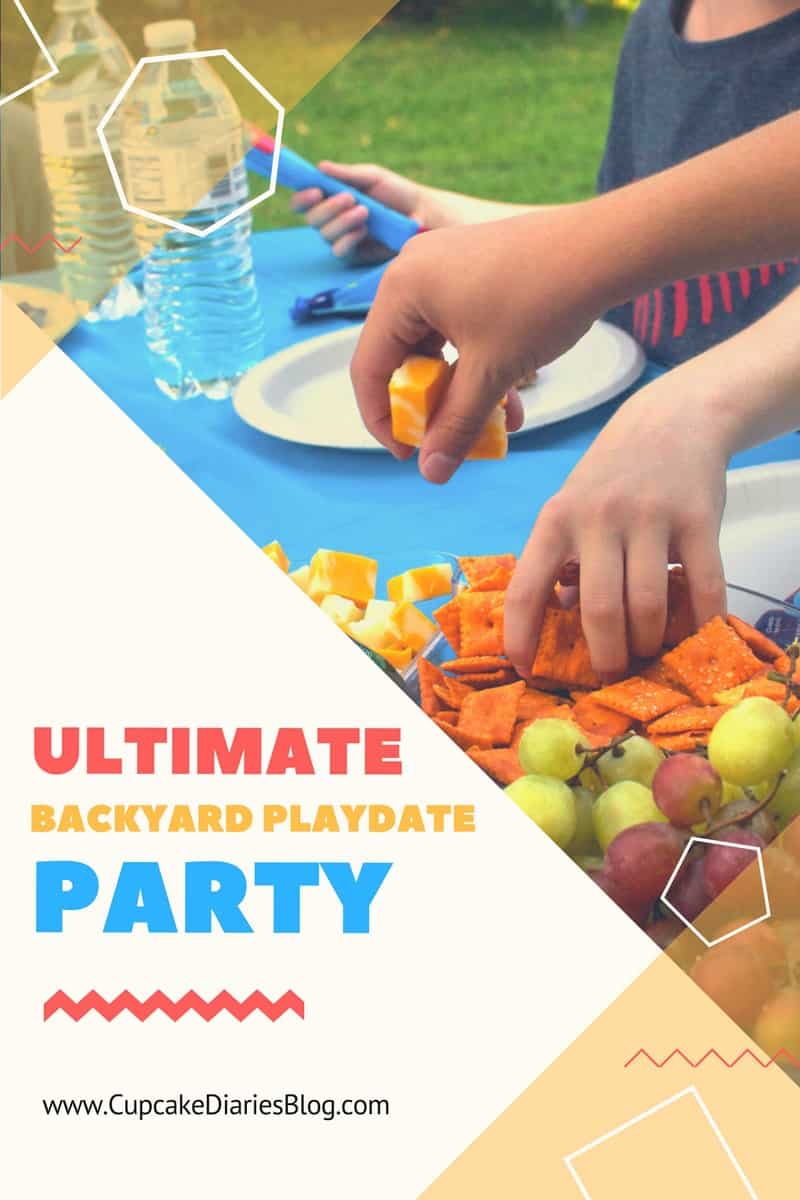 School is now in session, but my kids are still in full-on play mode. The minute my first grader gets home from school he asks if he can go play with friends. I love that he always wants to play with his friends. Last week my son was able to invite some of his friends over for The Ultimate Backyard Playdate Party featuring CLIF Kid snacks. The kids came over and we played games, ate snacks, and spent a couple hours outside without electronics. And it was a blast! CLIF Kid is dedicated to reclaiming play so the brand is encouraging boys and girls everywhere to get back outside, push their boundaries, and feed their adventures.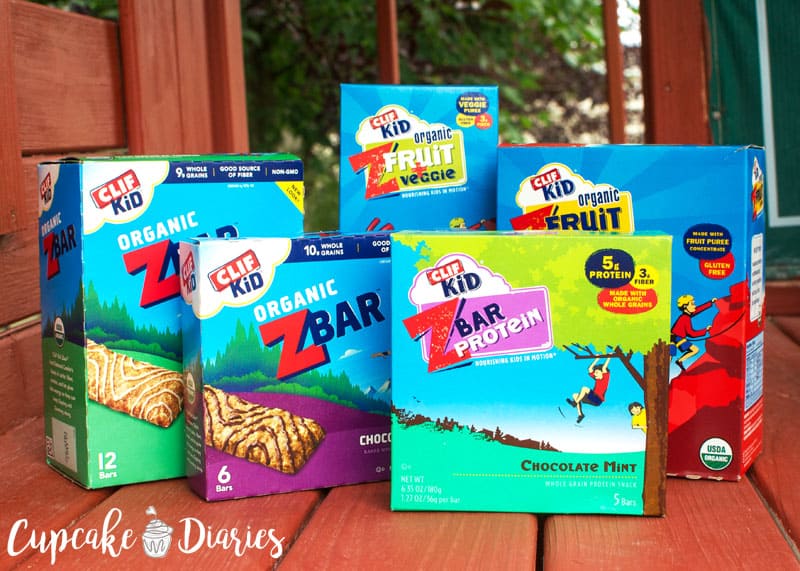 We had the ultimate supply of CLIF Kid Zbar® and CLIF Kid Zfruit®. CLIF Kid makes nutritious snacks from organic ingredients that are specially-crafted for kids' developing taste buds and active lives. They feature nutrients that active kids need in flavors they crave.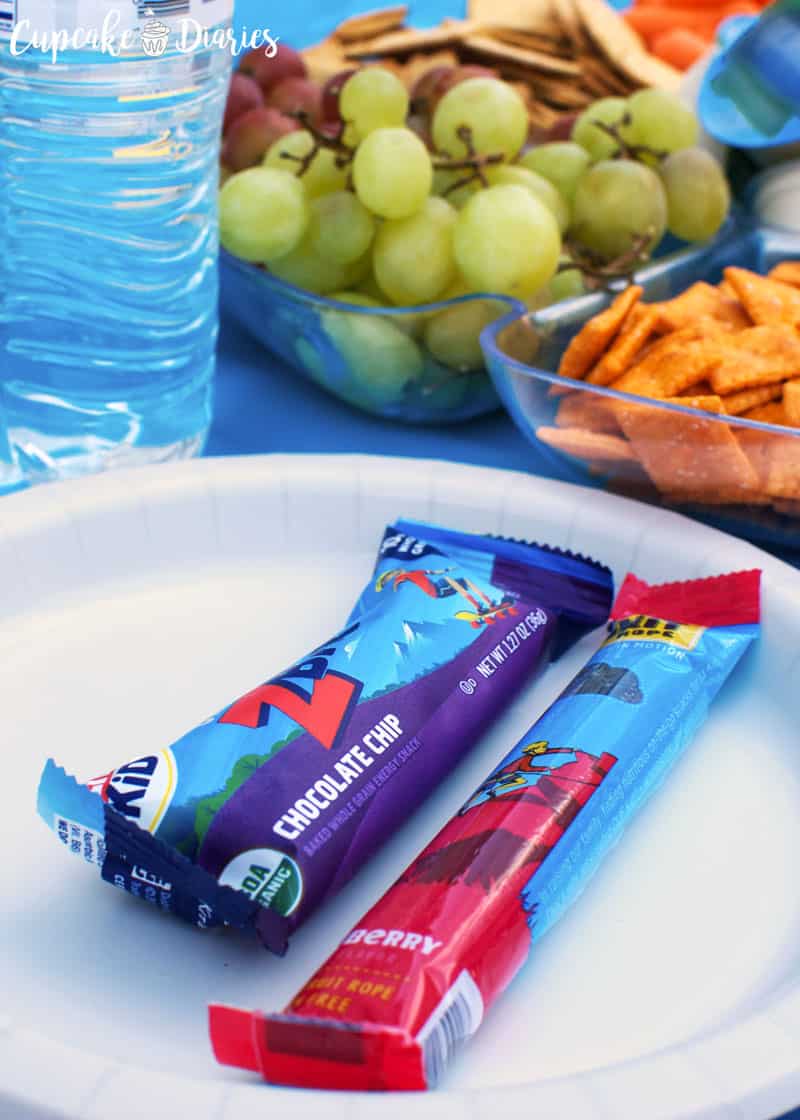 The kids were each given a paper plate with a CLIF Kid Zbar® and CLIF Kid Zfruit® to try at the beginning of the party. I also served fresh fruit, veggies, crackers, and cheese with a bottled water for each kid.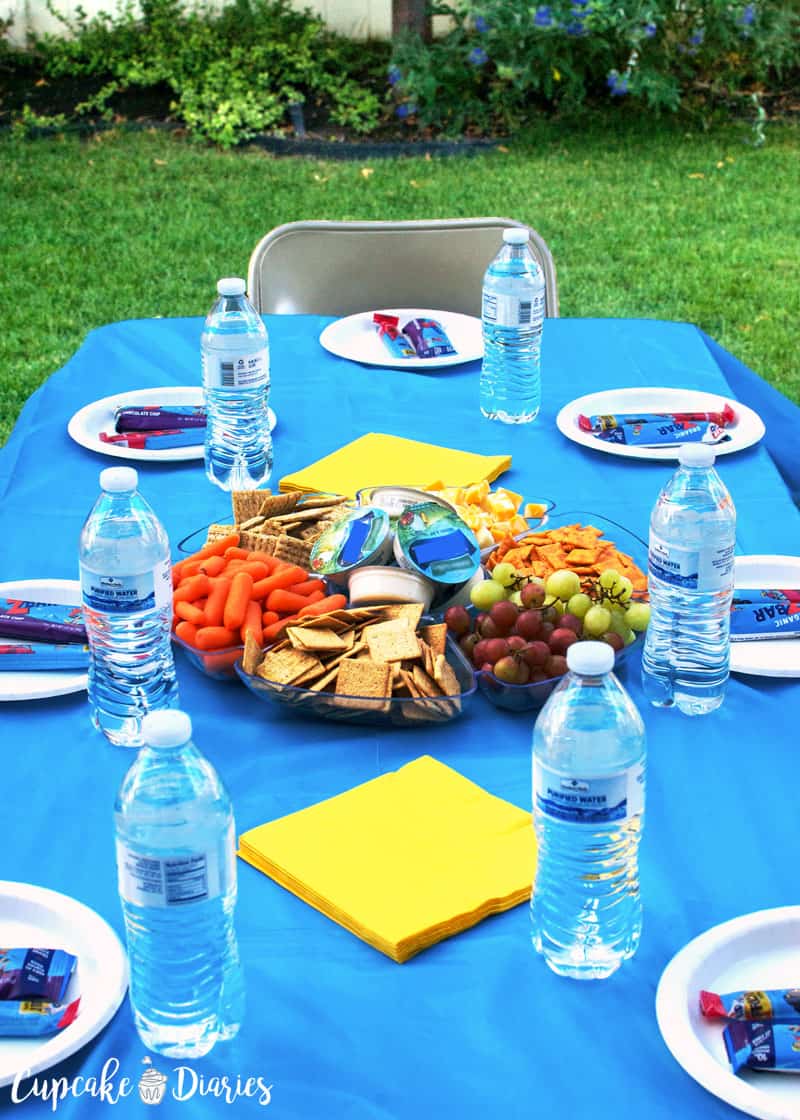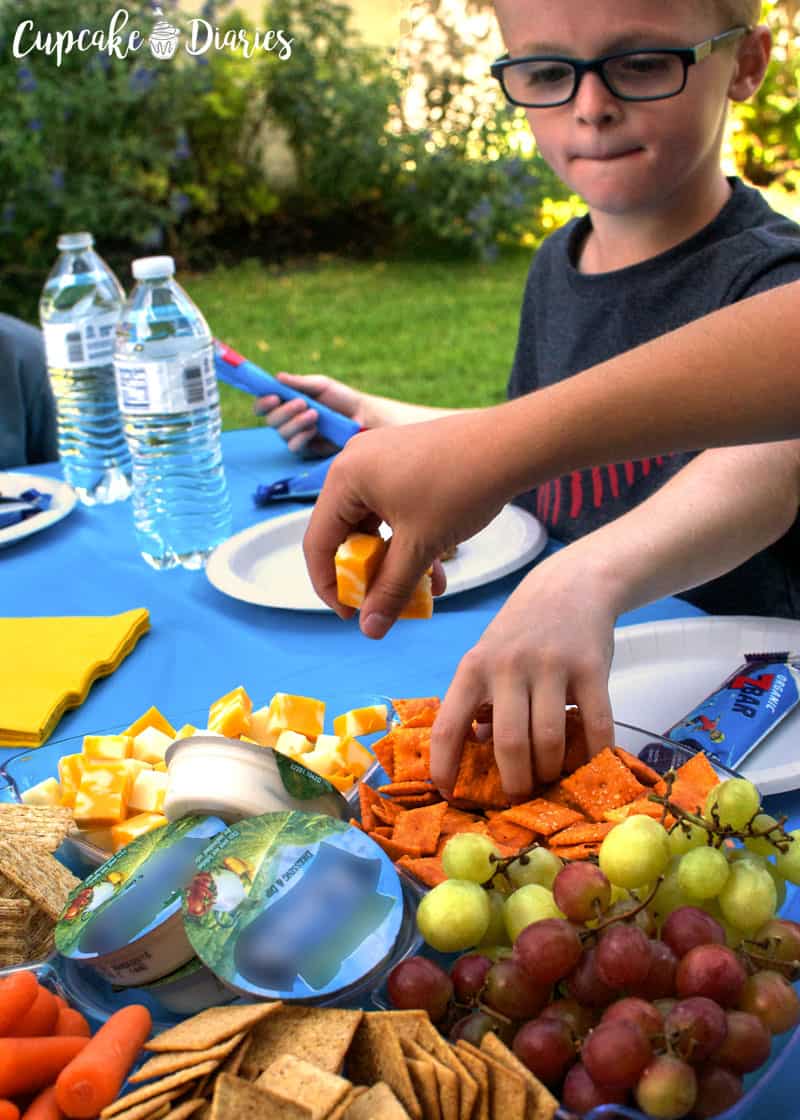 The kids loaded up on their snacks and chatted around the table until it was time to start the activities. They were also able to eat CLIF Kid Zbar® and CLIF Kid Zfruit® throughout the party as they participated in various activities.
I planned activities that would be simple to put together, but a total blast. I've realized that the key to fun, active, outdoor play is to not make it a difficult. The kids loved all of these activities and wanted to play them over and over again.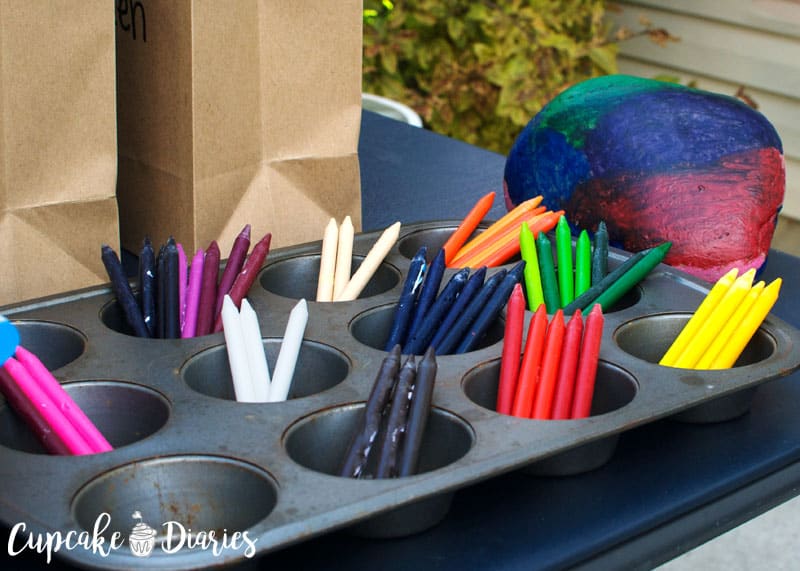 The kids loved rock painting with crayons. I got a bunch of rocks, placed them on a baking sheet, and put them under the broiler for a few minutes till they were hot. You can also bake them for 15-20 minutes at 200° if you don't want to broil the rocks. The rocks weren't hot enough to burn the kids if they touched them, but they were just hot enough to let that wax melt.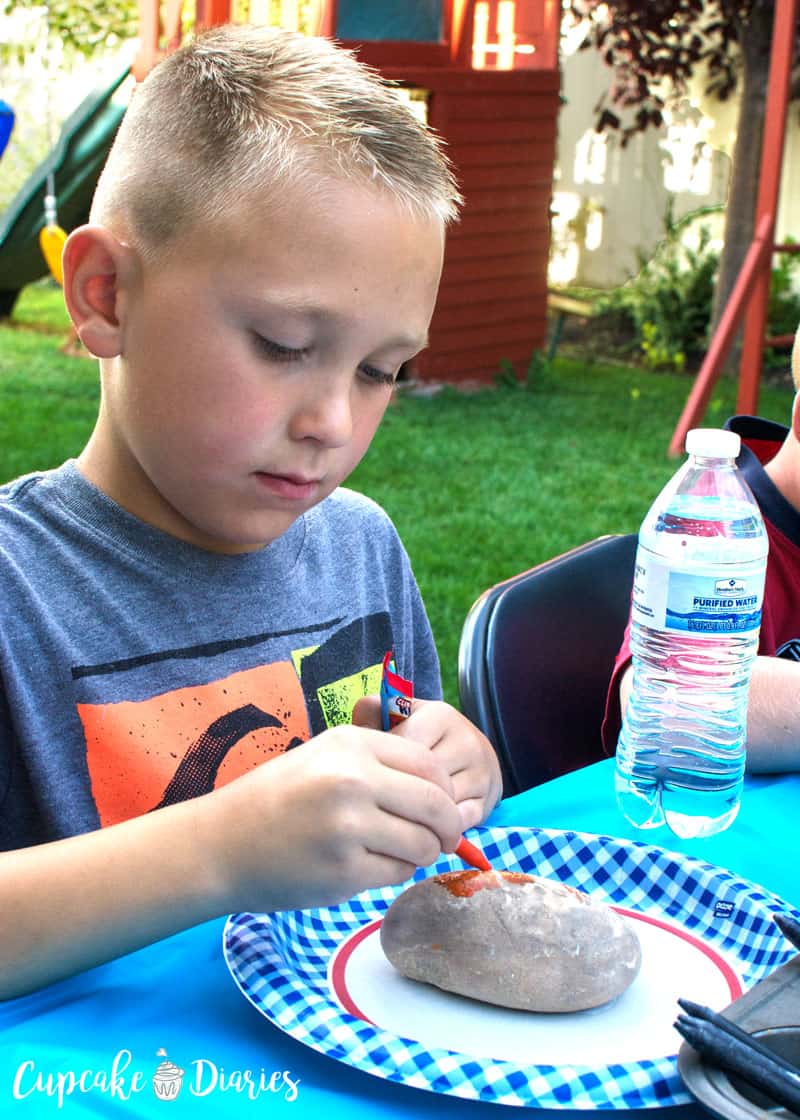 The wax from the crayons melted and made for a super clean and easy painting experience. And the kids loved it! I made sure to heat up enough rocks for each kid to paint two.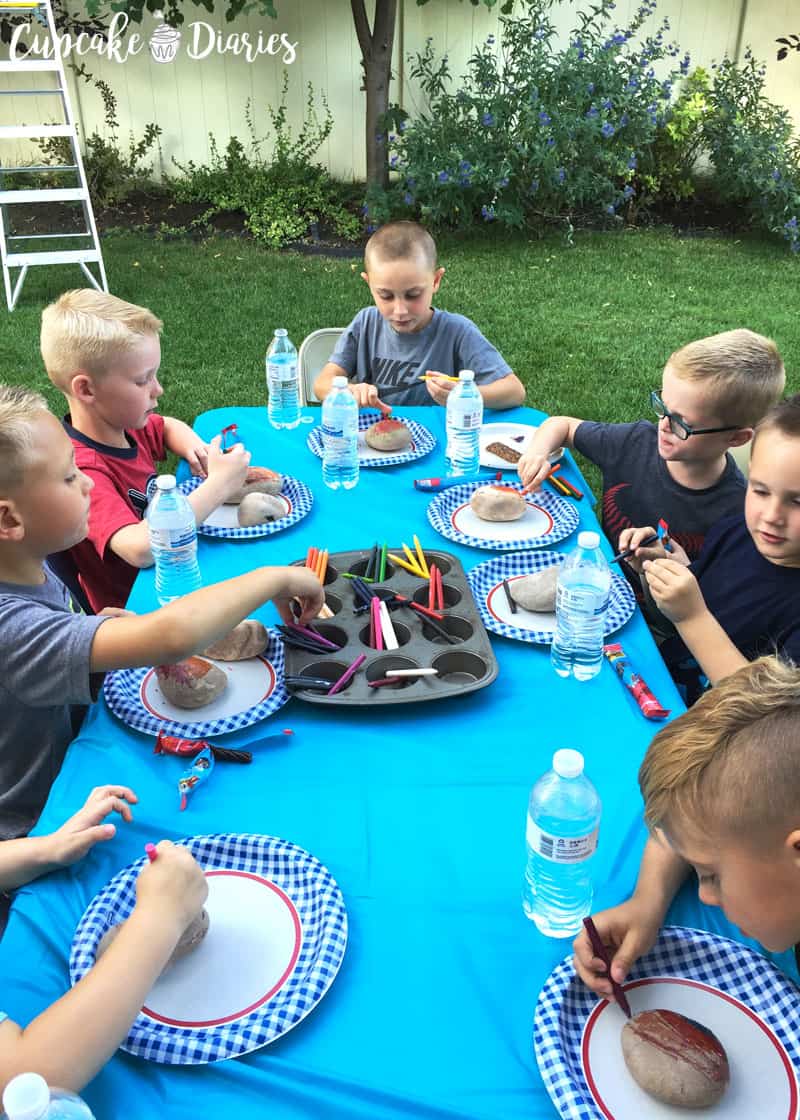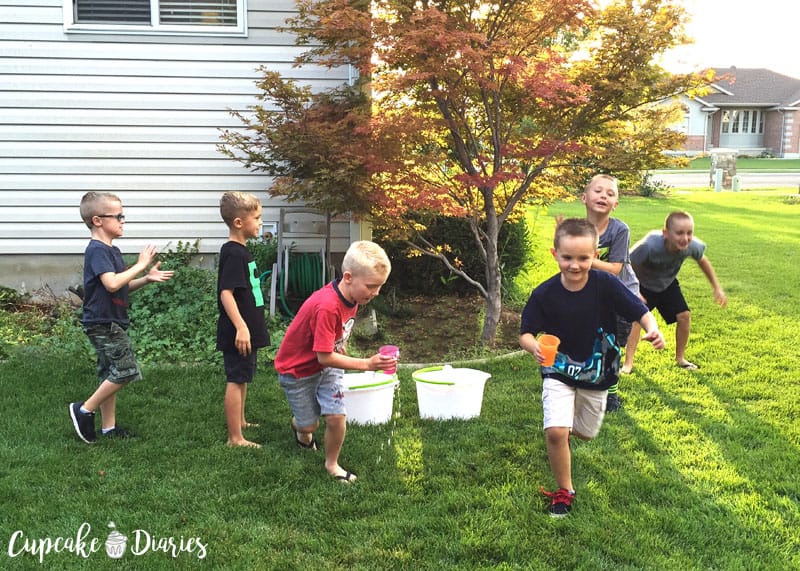 The next activity was a classic game of filling up a bucket with a small cup. I put the kids on two teams and they raced from one bucket to the next to see who could fill theirs up with water to the line first.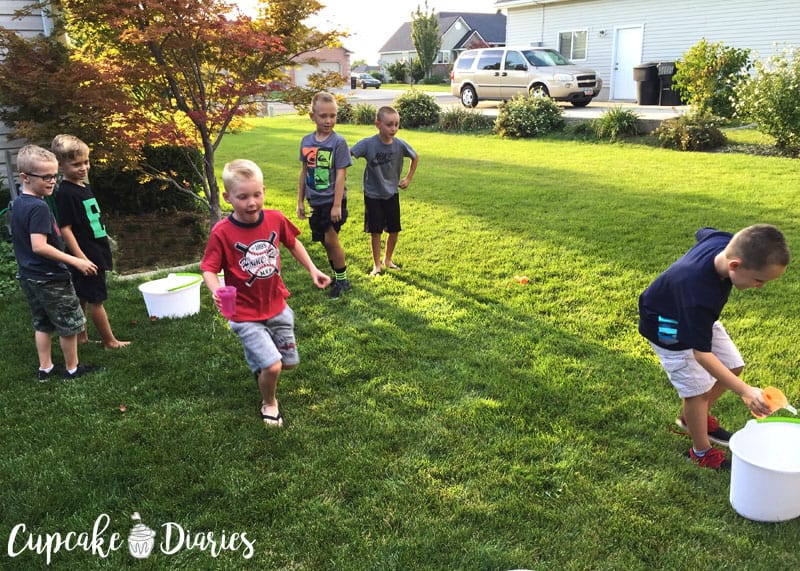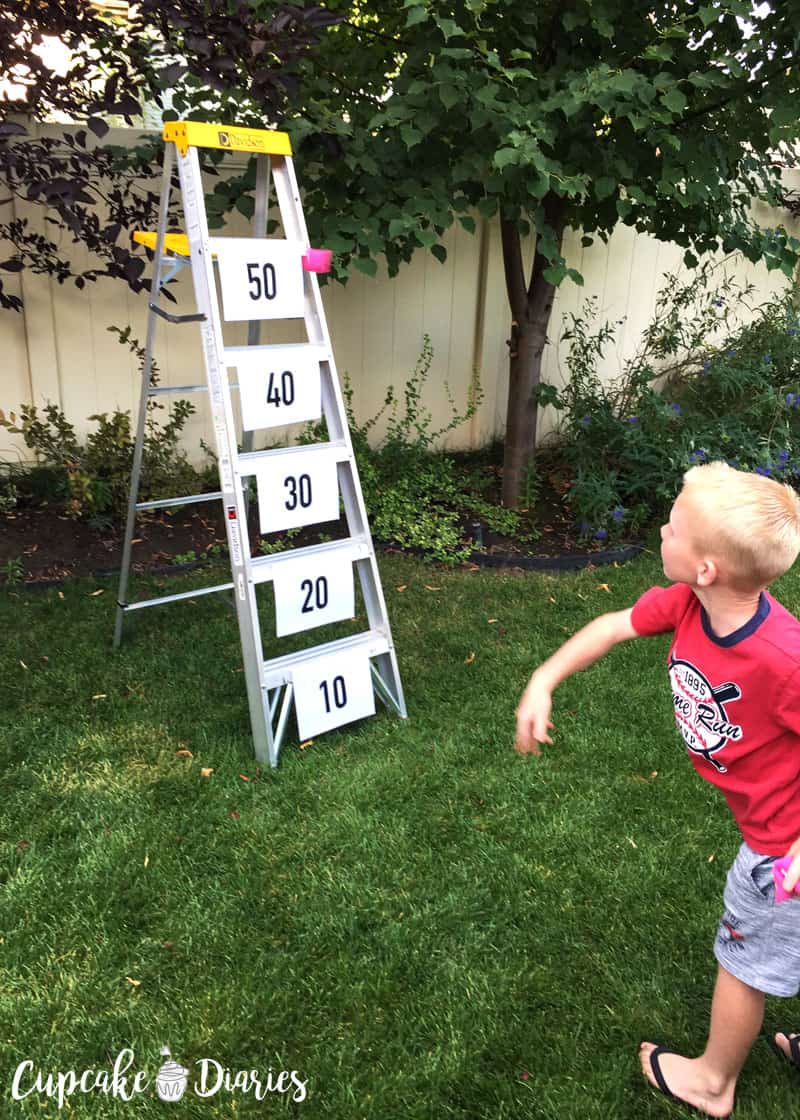 Another game we played was a ladder and bean bag game. I put different point counts on each step and the boys tried to throw the bean bag to each step and earn as many points as possible.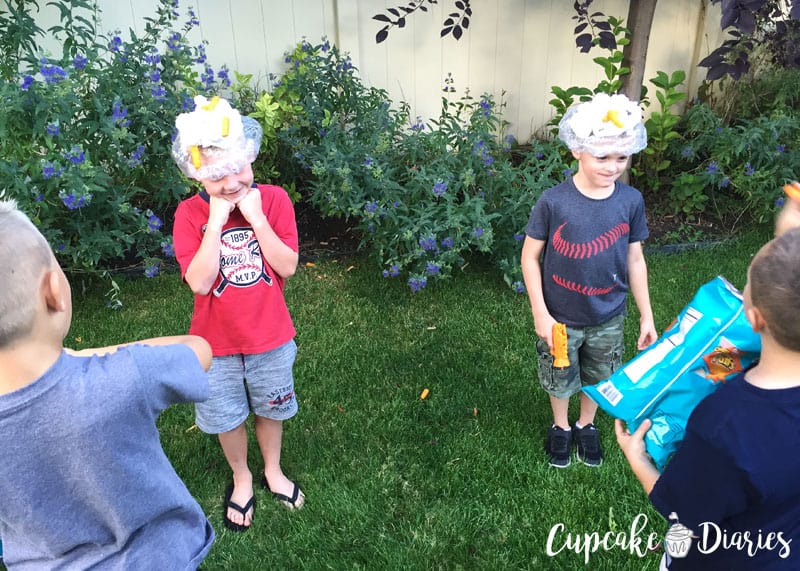 This last activity got the most votes for favorite game. And it was so easy! I bought a package of shower caps, two cans of shave gel, and two bags of cheese puffs for this silly game. The kids went two at a time and put a shower cap on their heads. I covered their heads in shaving cream and two other kids threw cheese puffs at them to see how many they could get to stick to the shaving cream in 30 seconds. I have never seen these kids laugh so hard!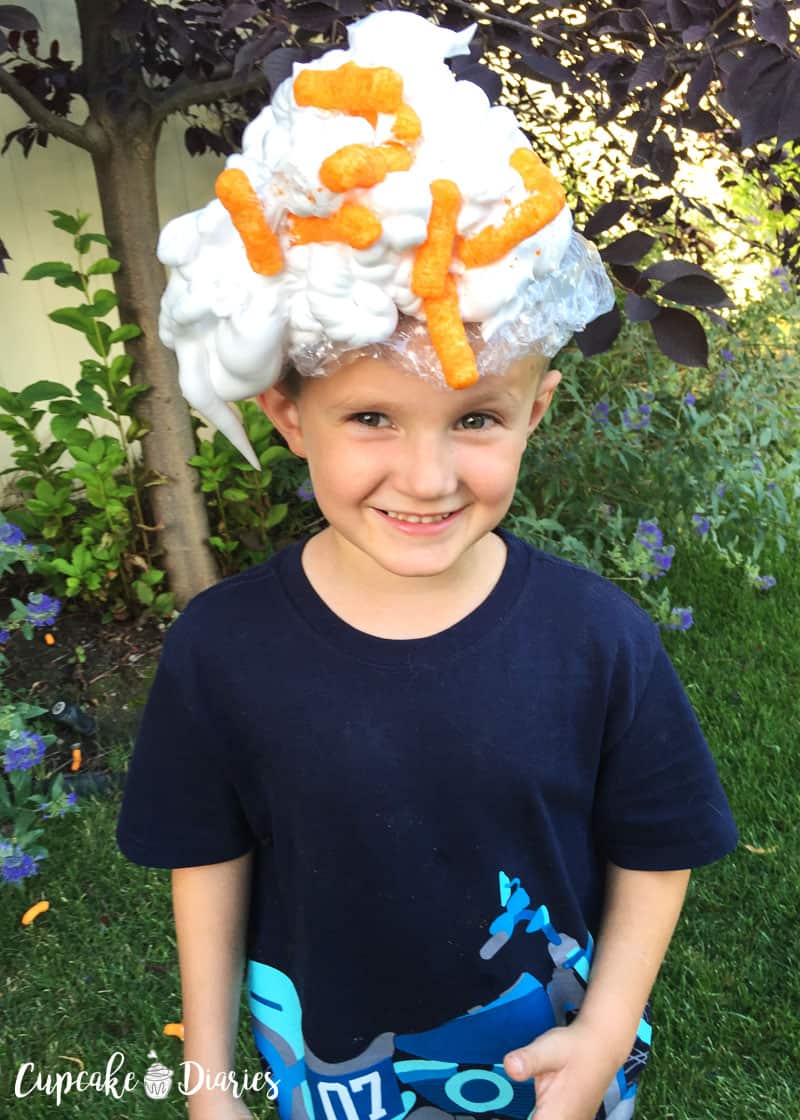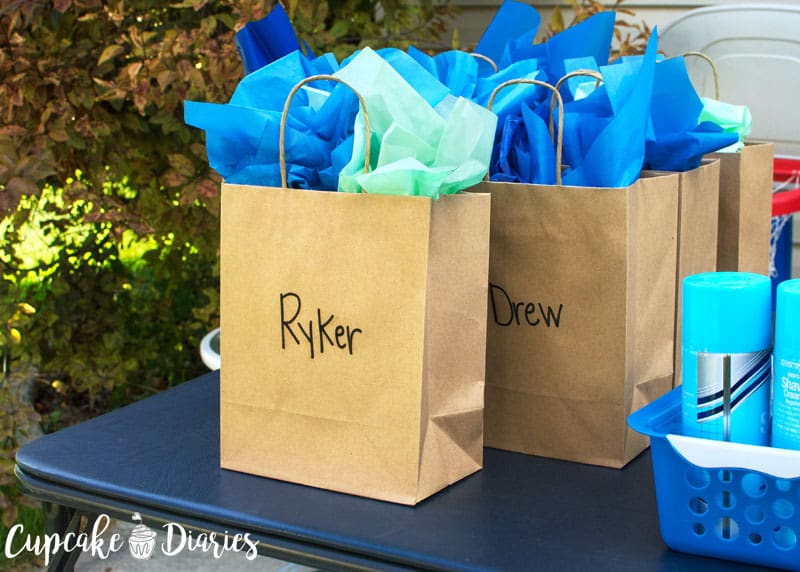 Each kid got a goodie bag full of CLIF Kid snacks and other things geared toward activity and nutritious eating.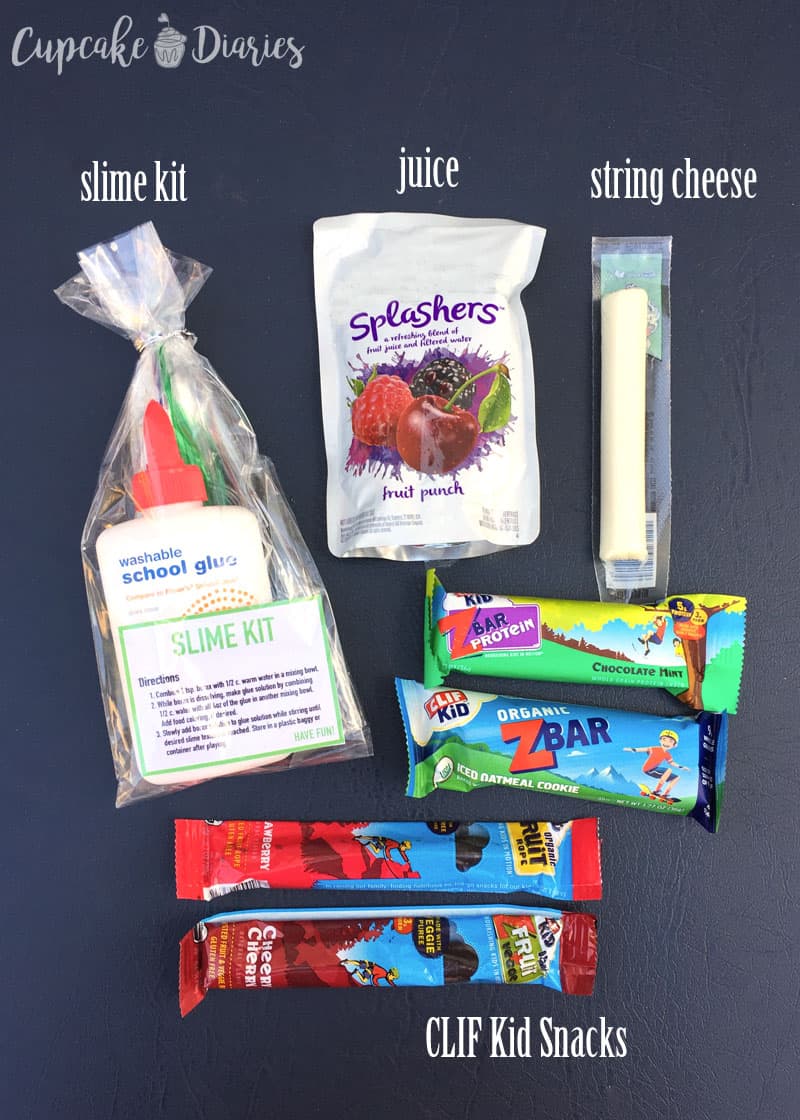 Each goodie bag contained CLIF Kid snacks, a string cheese, a juice pack, and a slime kit to make some slime at home.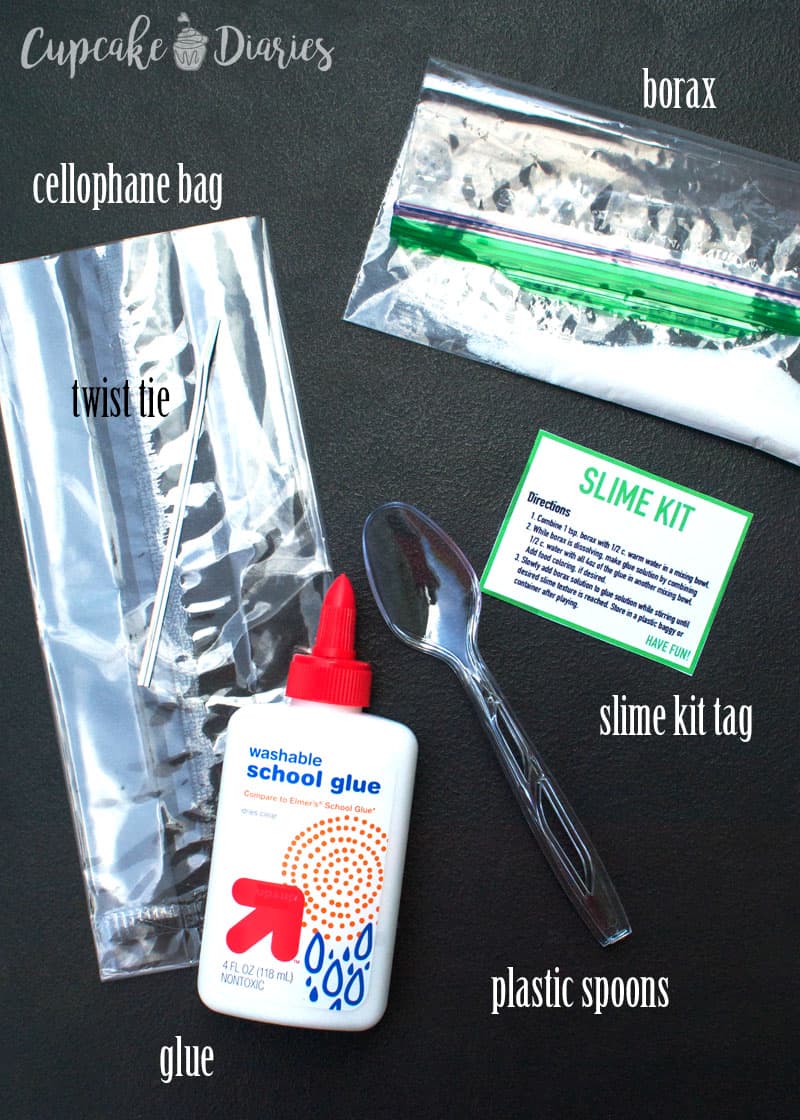 The slime kits were really easy to put together. Here's all you need for each kit:
1 cellophane bag
1 twist tie
1 (4oz) glue
2 tsp. borax in a plastic baggy (Found with the laundry detergent in stores)
2 plastic spoons
1 slime kit instruction tag (A free printable that I'm offering my readers! Each sheet comes with 8 printable tags. You can download it HERE.)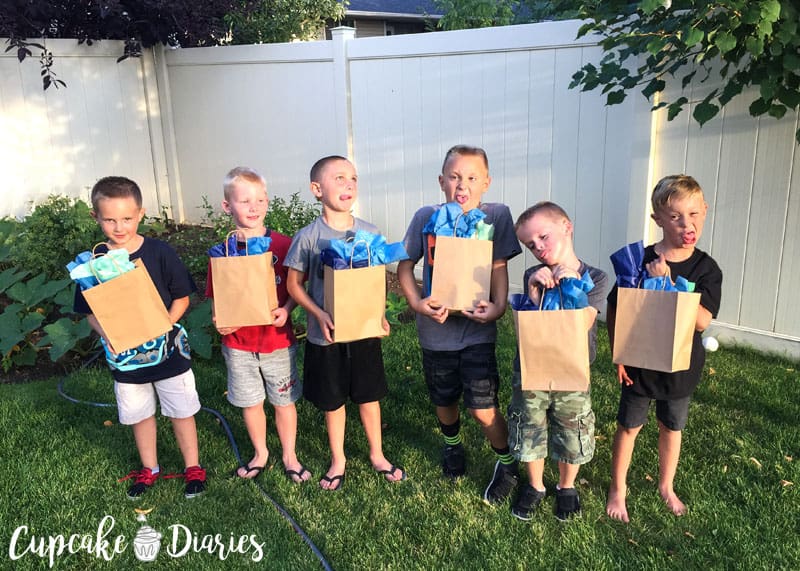 I think it's safe to say that these goofballs had a great time! We loved being able to experience the CLIF Kid brand and the brand's dedication to reclaiming play. These snacks and activities are a great way to get the kids moving and enjoying the backyard with friends.
I was selected for this opportunity as a member of Clever Girls and the content and opinions expressed here are all my own.