Allow me to tell you about the easiest and most multi-use dinner I've ever made. I may have made up some words back there. I've never made a dinner that was so darn easy that I could use in so many different ways! We've been calling it Creamy Southwest Chicken Taco Filling, but you can call it whatever you want because it has so many uses!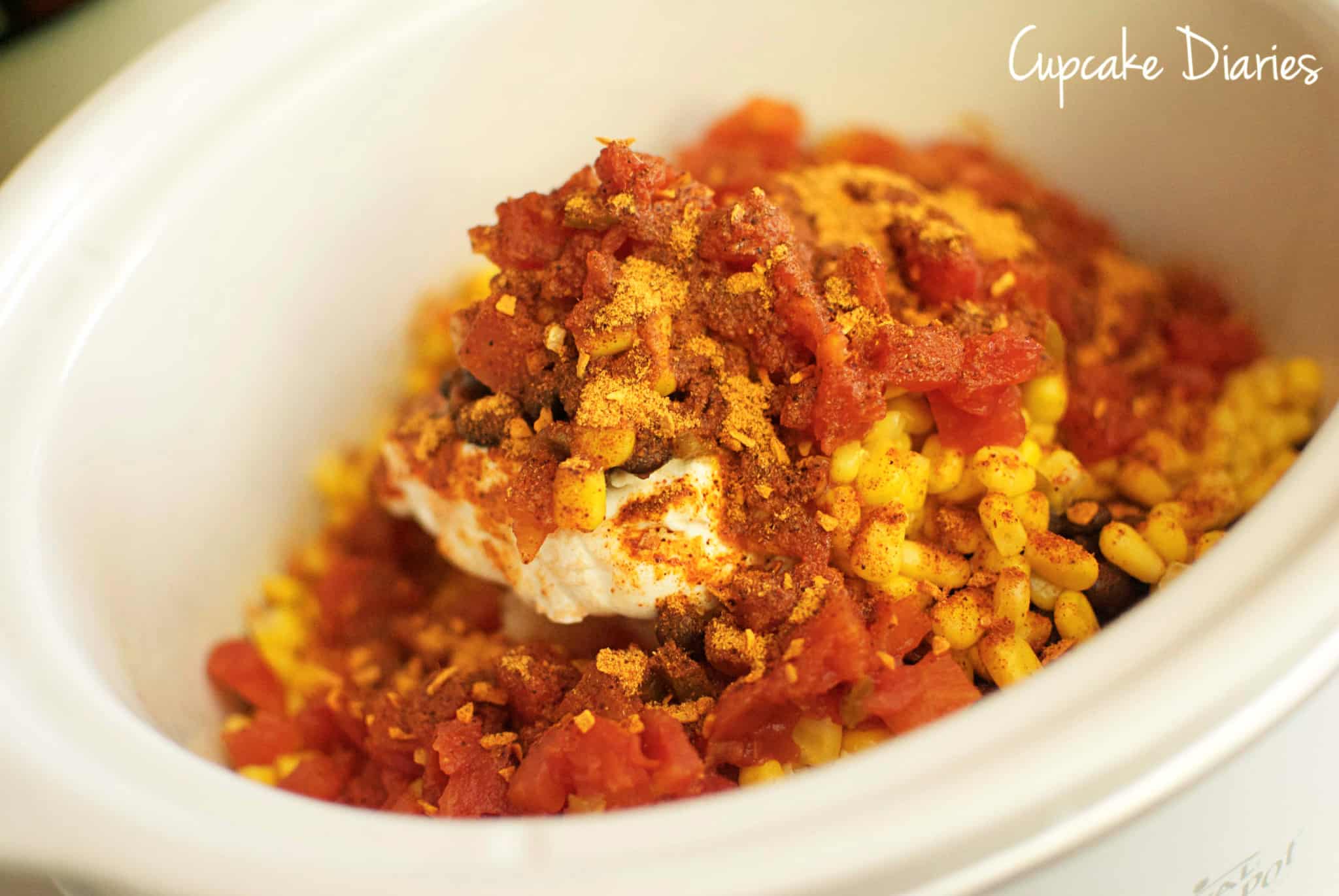 The Easiest Taco Dinner Ever
Ingredients
3

frozen chicken breasts

1

8 oz cream cheese

1

taco seasoning packet

1

can whole kernel corn

drained

1

can black beans

drained and rinsed

1

can Rotel

If you're new to Rotel, it's tomatoes and green chilies. You don't want to skip out on this ingredient! It holds all kinds of flavor!

taco shells
Instructions
Place the chicken in the crock pot and pour all other ingredients over the top.

Cover and cook on low for 5 1/2 to 6 hours. Then remove the chicken from the crock pot and shred with two forks.

Put the chicken back in the crock pot with the liquid and stir it all together. It will appear a little soupy at first, but if you give it about 15 minutes to cool it will thicken up just right.
And all in one night we made the following with this one taco filling: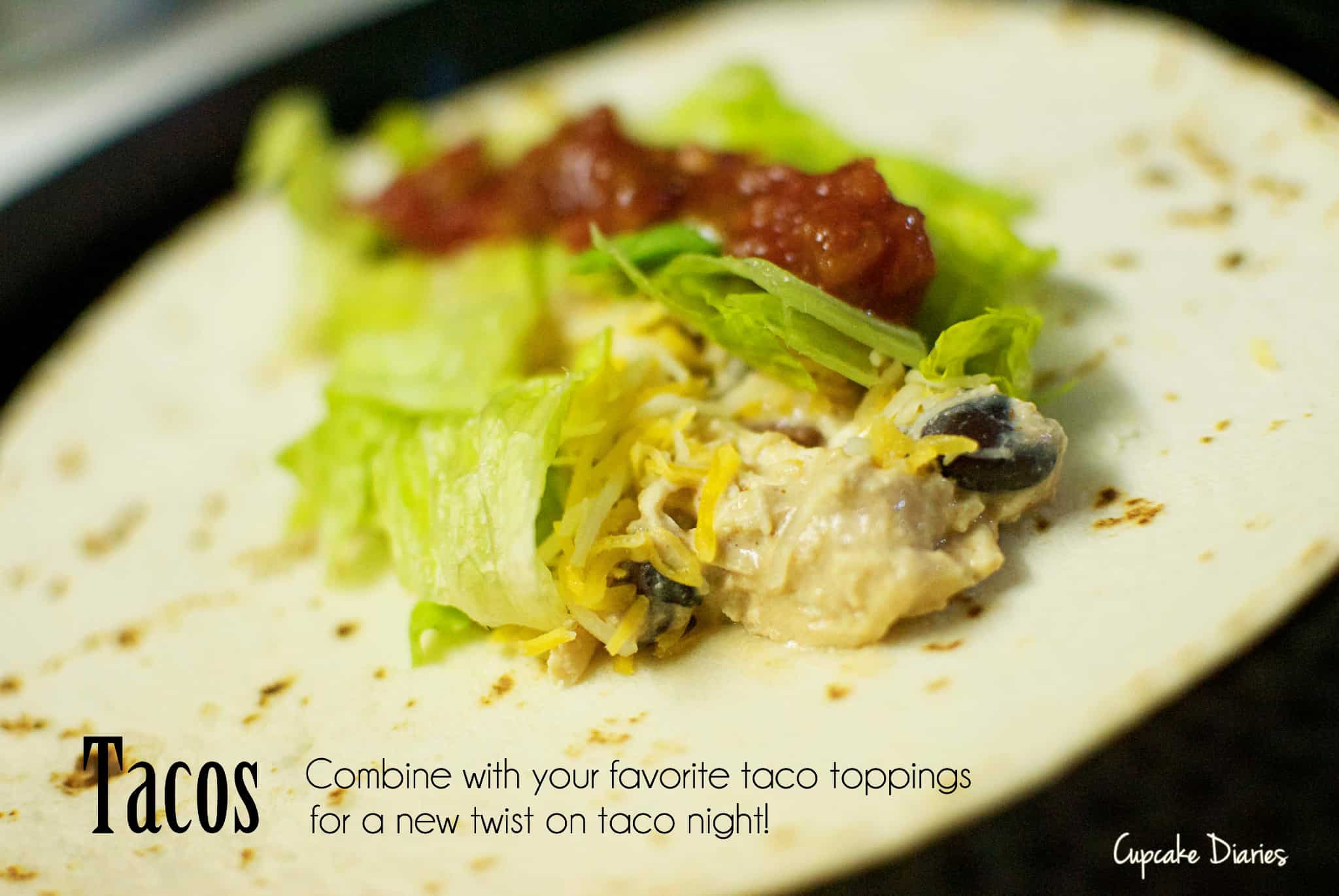 My husband and I made tacos. We used medium tortillas with some of the taco filling, topped with Mexican blend cheese, lettuce, and salsa. Delicious!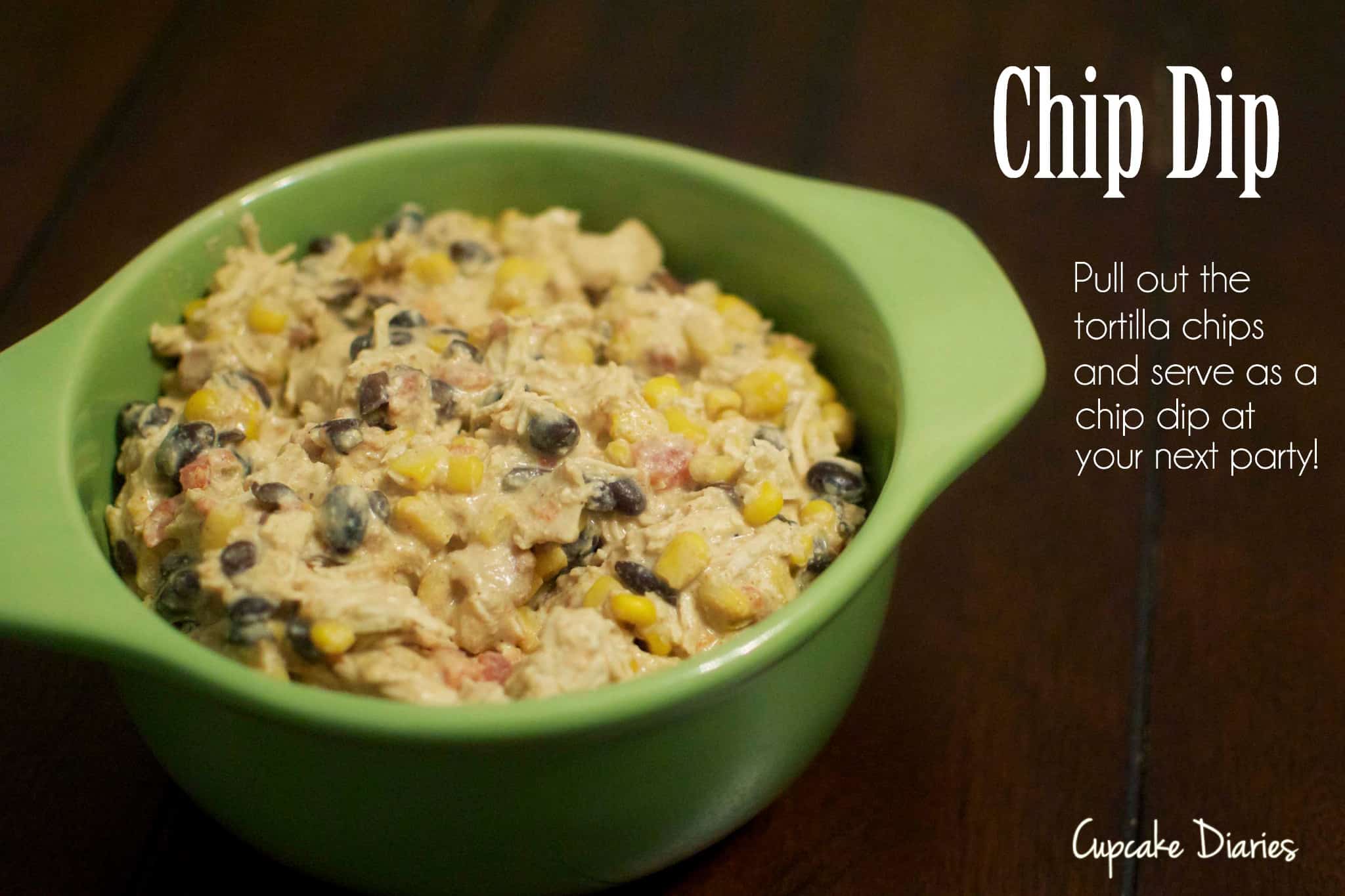 Then we realized after getting out the tortilla chips how awesome this was as a chip dip!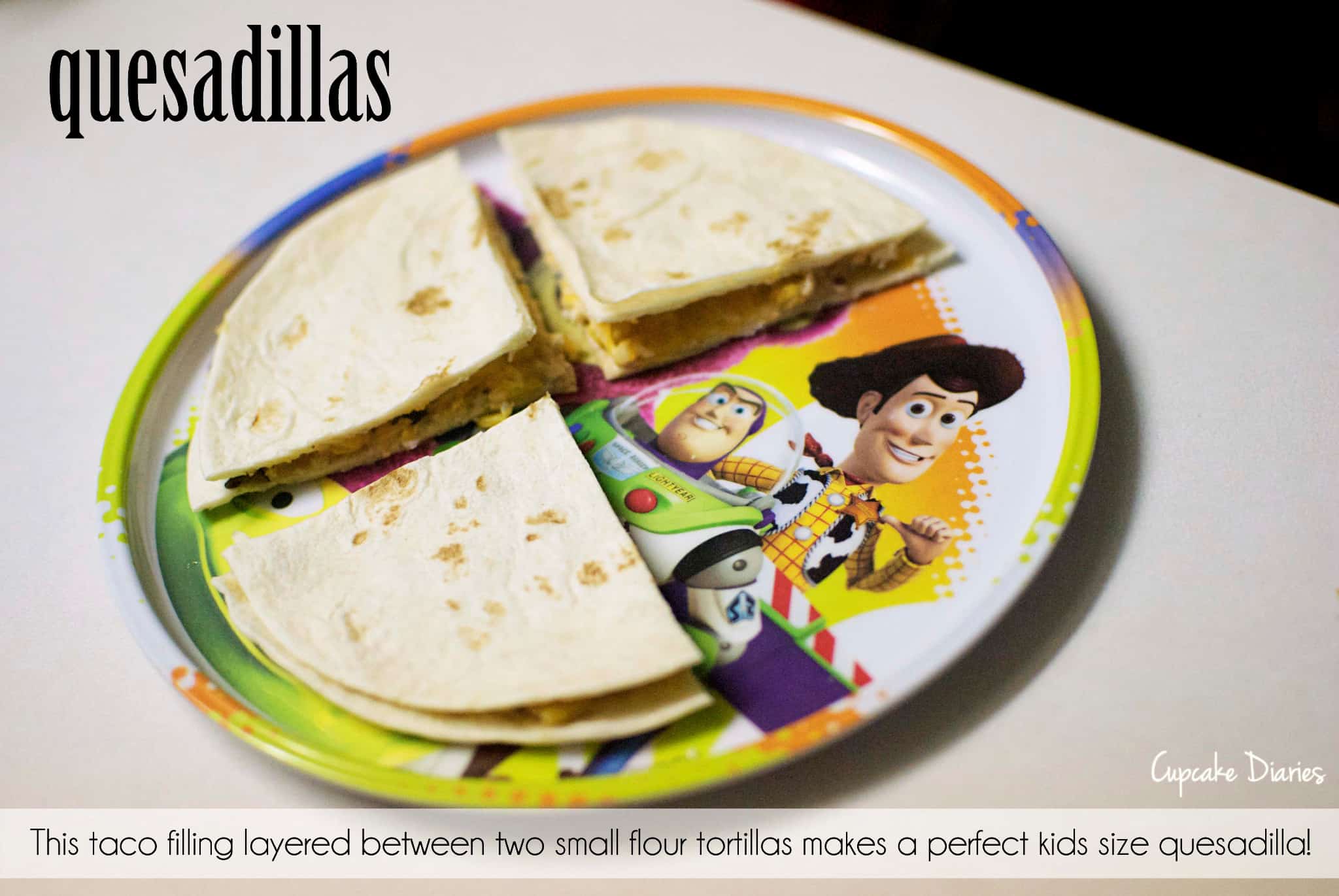 For our toddler, two small flour tortillas with a little of this filling made a perfect sized quesadilla. He took one bite, said "Mmmm!" and we didn't hear from him for about 5 minutes.
He loved it!
I've also heard this is good served over rice. Another option is to use burrito size tortillas and put the mixture in with rice, lettuce, cheese, sour cream, and salsa. The possibilities are endless!
Looking for more great taco recipes? Here are two more favorites!