The Thanksgiving kids table always needs some entertaining! A Thanksgiving Candy Dice Game is the perfect activity and so easy!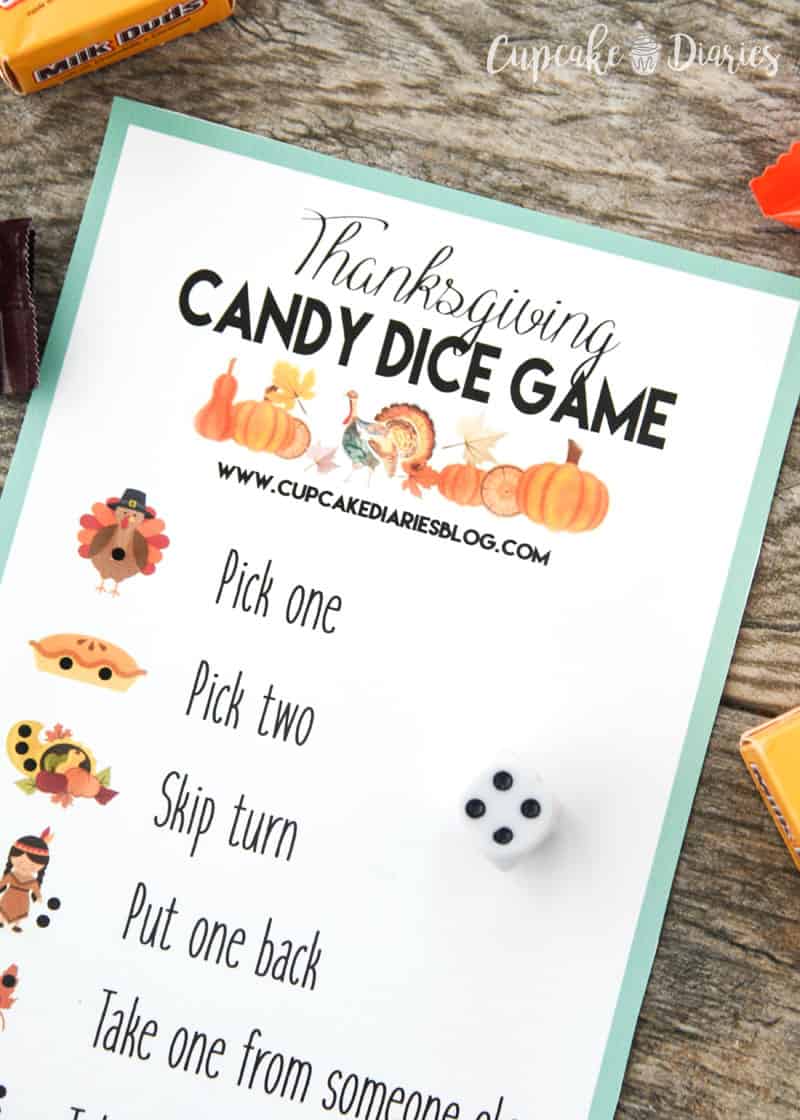 Oh, how I love Thanksgiving! Since I was a kid, I have looked forward to homemade dinner rolls. My grandma always made the most perfect dinner rolls when I was growing up. Then I married Tyson and learned on our first Thanksgiving together that his aunt makes some seriously awesome dinner rolls, too. I can't wait for Grandma's rolls this year!
The kid table will love having this game to play on Thanksgiving Day. I feel like the kids are always trying their best to be patient while they wait for dinner to start, or need something to do after they eat dinner. This Thanksgiving Candy Dice Game is so much fun for kids (and adults!) to play, and it's super easy. (I also made one for Valentine's Day, St. Patrick's Day, Easter, football season, and Halloween!)
If you've got a lot of leftover Halloween candy, this is a great way to use it up. 🙂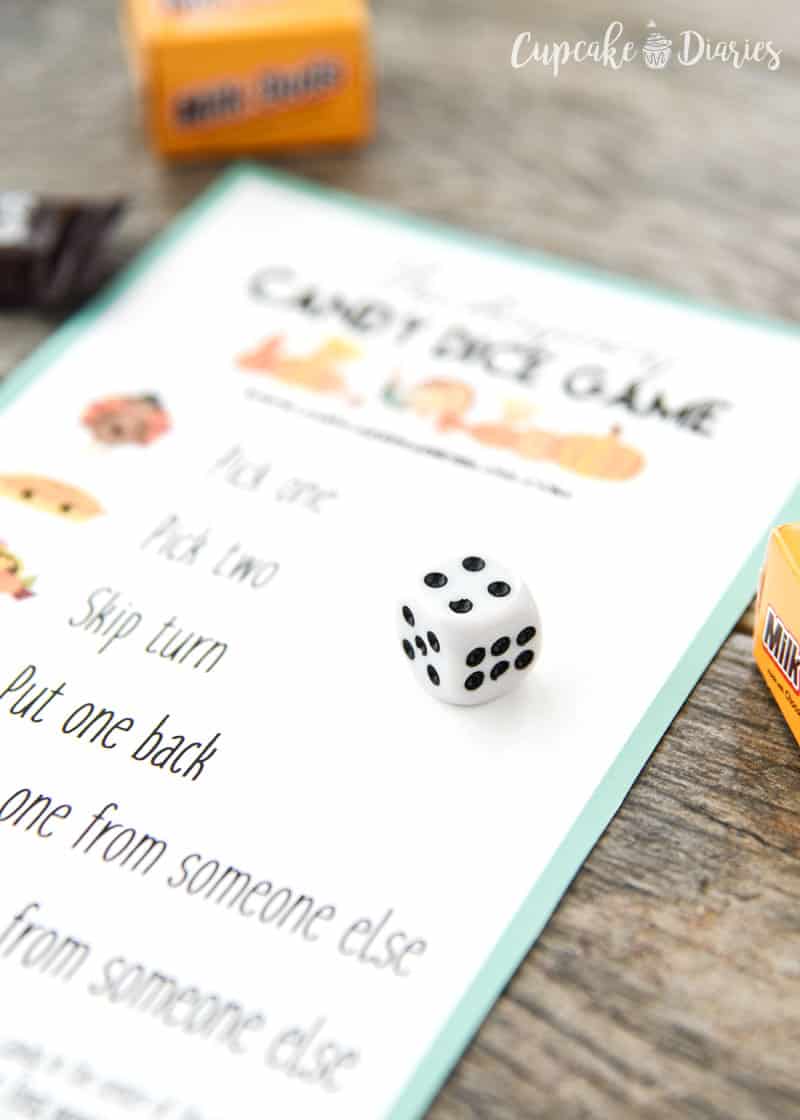 WHAT YOU NEED TO PLAY THANKSGIVING CANDY DICE GAME
Printed copy of Thanksgiving Candy Dice Game (download HERE)
one dice
wrapped candy
cellophane bags, to put candy in when the game is over
twist ties or ribbon, to tie up baggies
HOW TO PLAY
Gather 5-6 children in a circle or around the table.
Give each child four or five pieces of candy for play then place remaining candy in the center of the group.
Start the game! When rolling a 1 or 2, the children will pick from the pile in the center.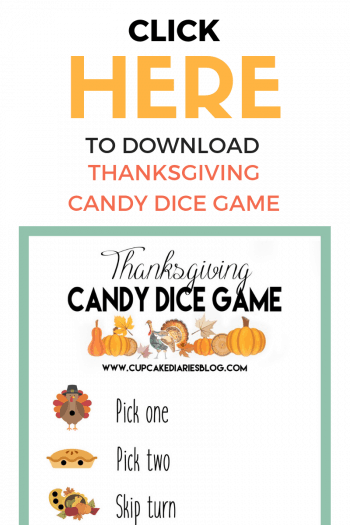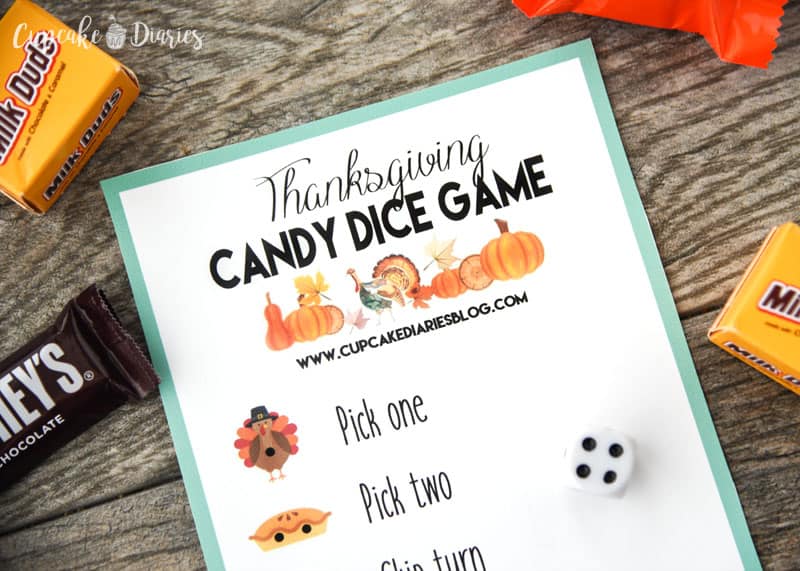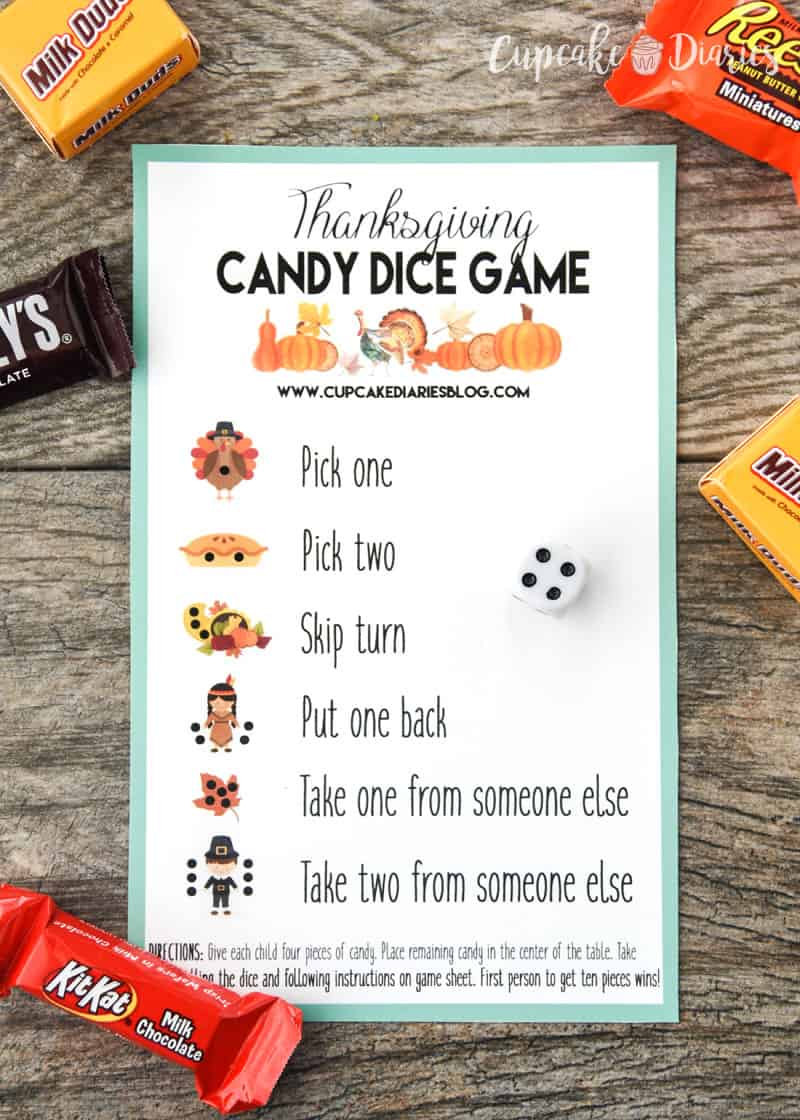 Don't worry, that's not the only source of entertainment I'm giving you today! I've got a few friends who made some other games for the kiddos to play this Thanksgiving. And they're pretty darn cute! You can snag the links to the games right below this collage image.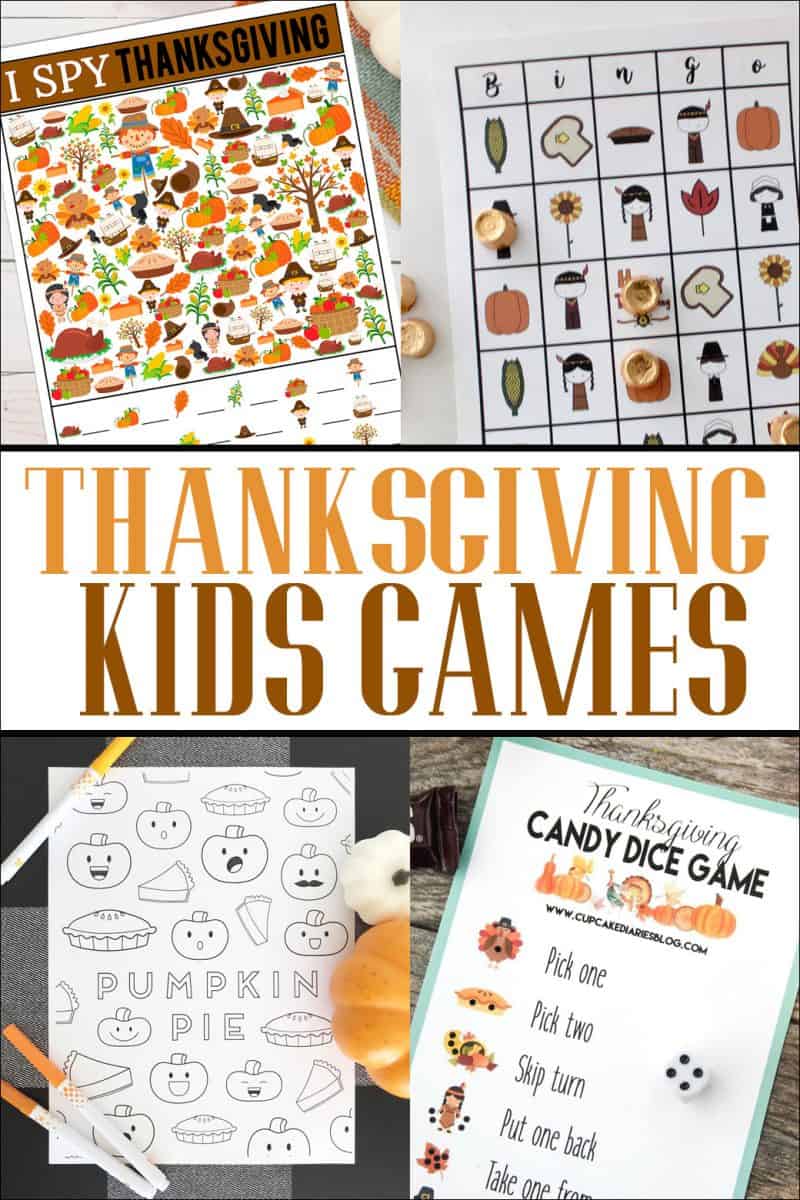 Thanksgiving I Spy from Over the Big Moon | Thanksgiving Bingo from Pretty Providence
Pumpkin Pie Coloring Page from My Sisters Suitcase
This post contains affiliate links. I include these links to help you find the products that I used in the recipe. If you purchase an item from the link, I will receive a small commission helping keep my recipes free for you. Thank you for your support!