Every teacher deserves a thank you at the end of the school year. This Strawberry Teacher Gift is a fun (and yummy) way to do just that!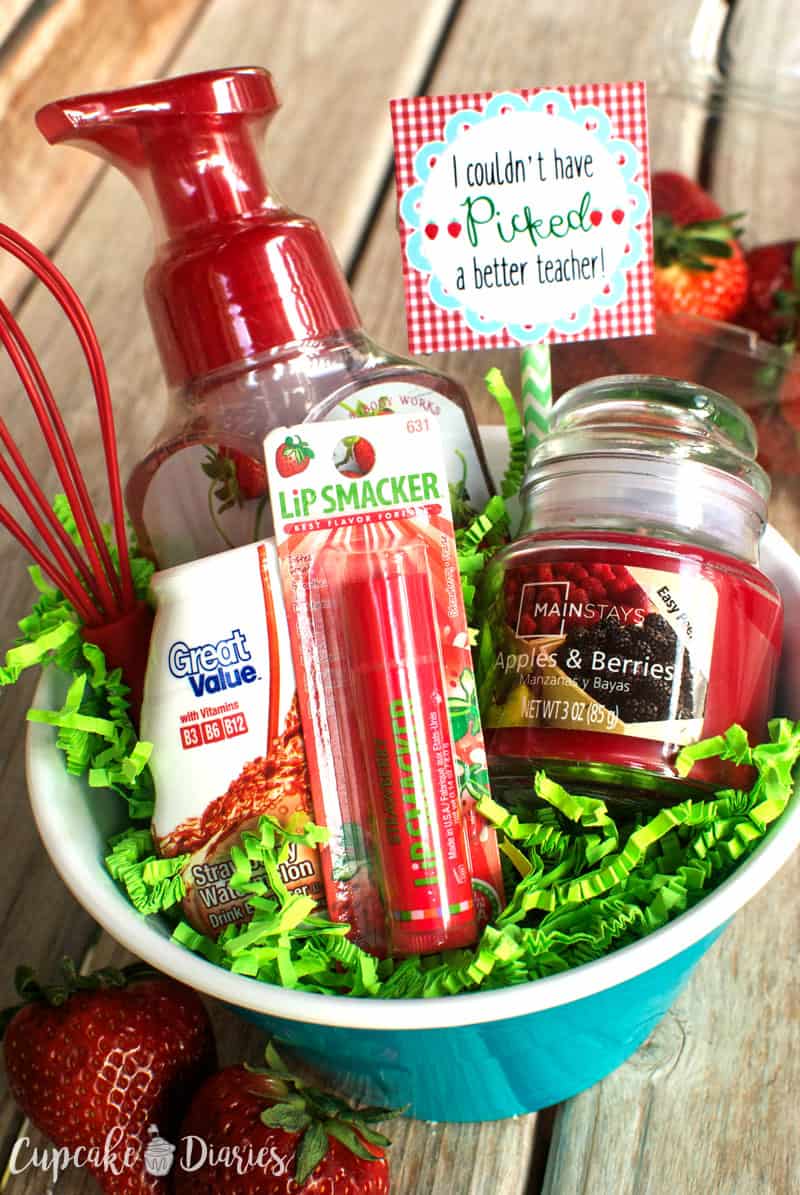 My preschooler has had the best teacher for the last two years. He will finish his last year of preschool at the end of May and it makes me so sad to leave her. She has completely exceeded my expectations! They have a letter of the day and artwork that goes with that letter, super fun field trips, and my son just loves it. We are really going to miss her. Last year as a thank you at the end of the year I gave her this Strawberry Teacher Gift. It was really fun putting it together and especially fun giving it to her!
All of the items in the bowl are strawberry scented, and then I found a really cute red whisk. I picked up a variety of strawberry products. I found most of the above items at Walmart, but I left links to other items on other sites if you want to shop online:
red whisk
strawberry flavored water enhancer
strawberry lip gloss
strawberry hand soap
strawberry candle
I also picked up a couple of extra items:
hard plastic bowl
green paper shred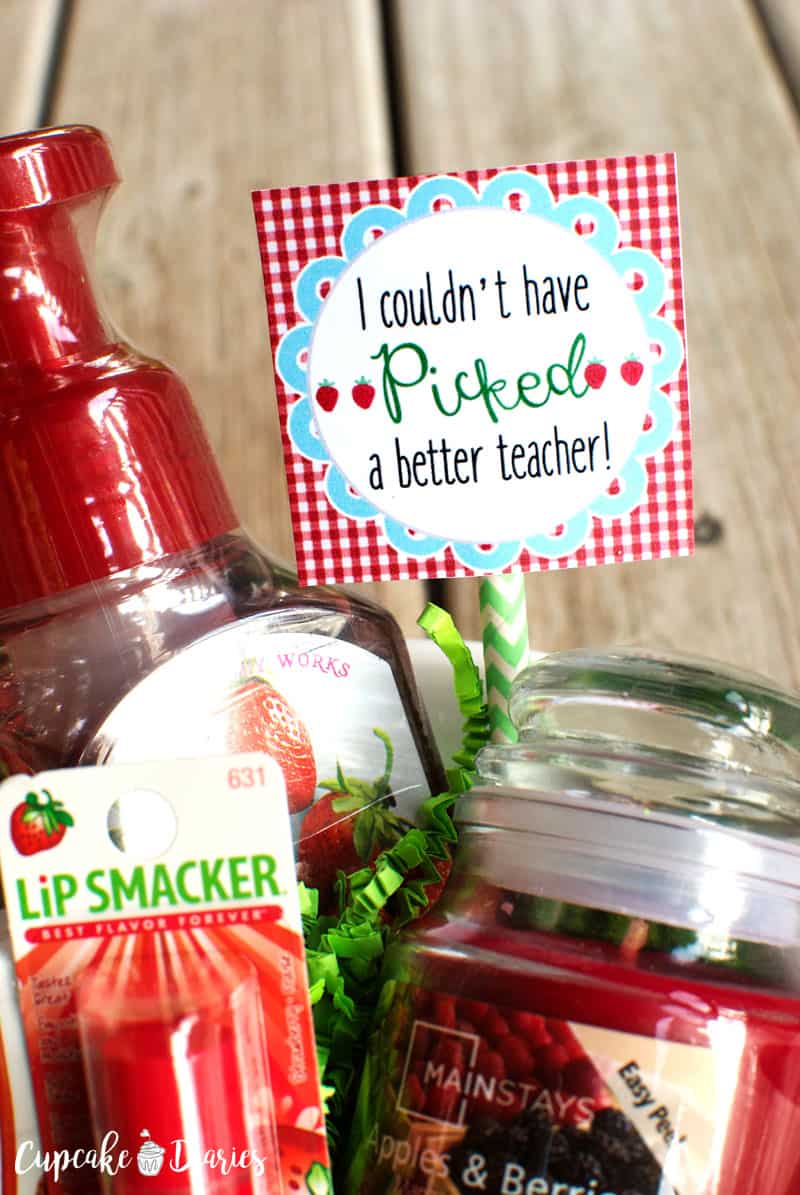 Strawberry Teacher Gift Directions
Step 1 – Place paper shreds in plastic bowl
Step 2 – Place red and strawberry items in the bowl
Step 3 – Add printable tag (See next paragraph for more details!)
After combining everything into the bowl, I added a printable to tie it all together: "I couldn't have 'picked' a better teacher!" So fun and easy. And you don't even have to wrap it! I bought some green chevron paper straws and taped the tag to one of the straws, then stuck it right in the bowl.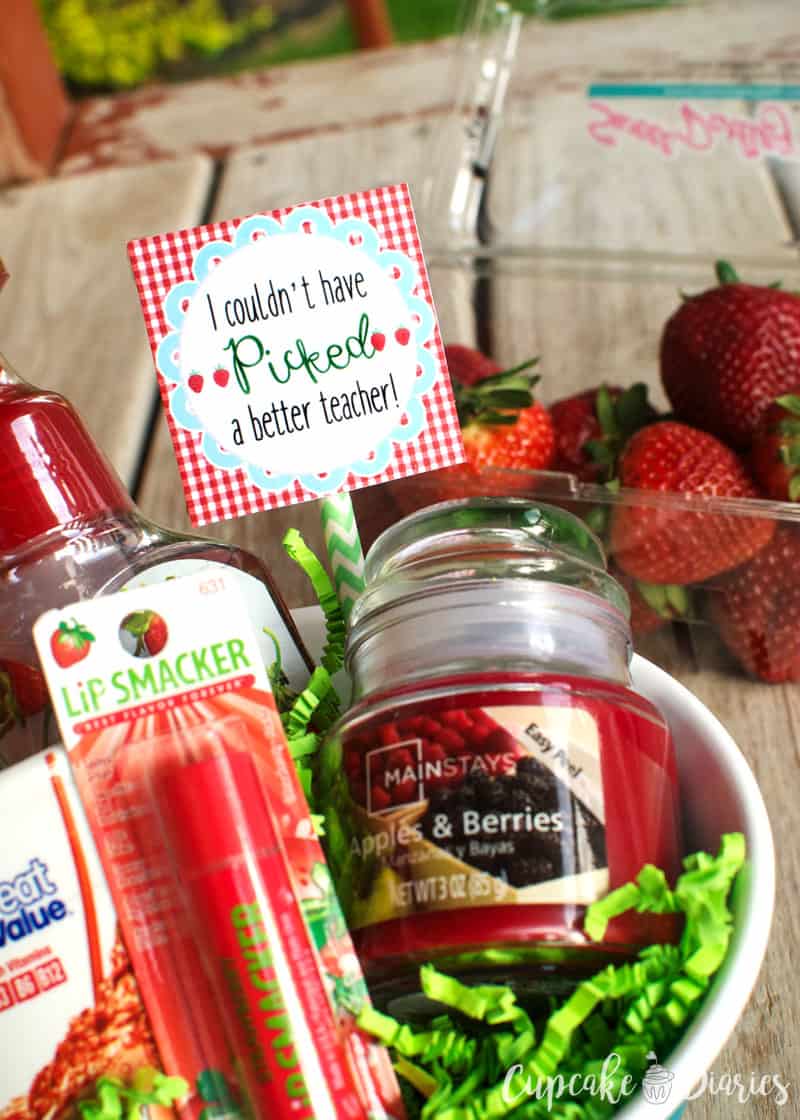 I hope you love this teacher gift idea! It's really easy and your kids' teachers are going to love it.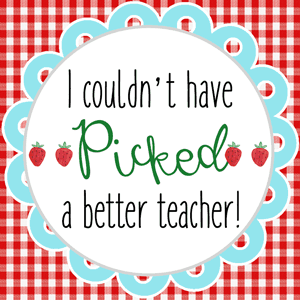 Save the tag image to your computer and print away! I prefer to print on white card stock so it isn't flimsy. This tag is 3″x3″.
And here's another fun and easy gift idea with a free printable!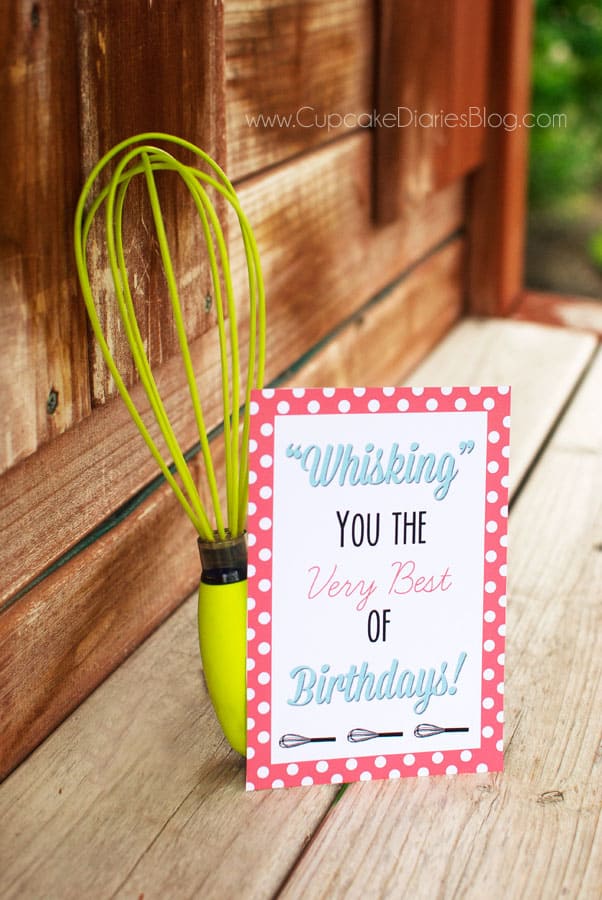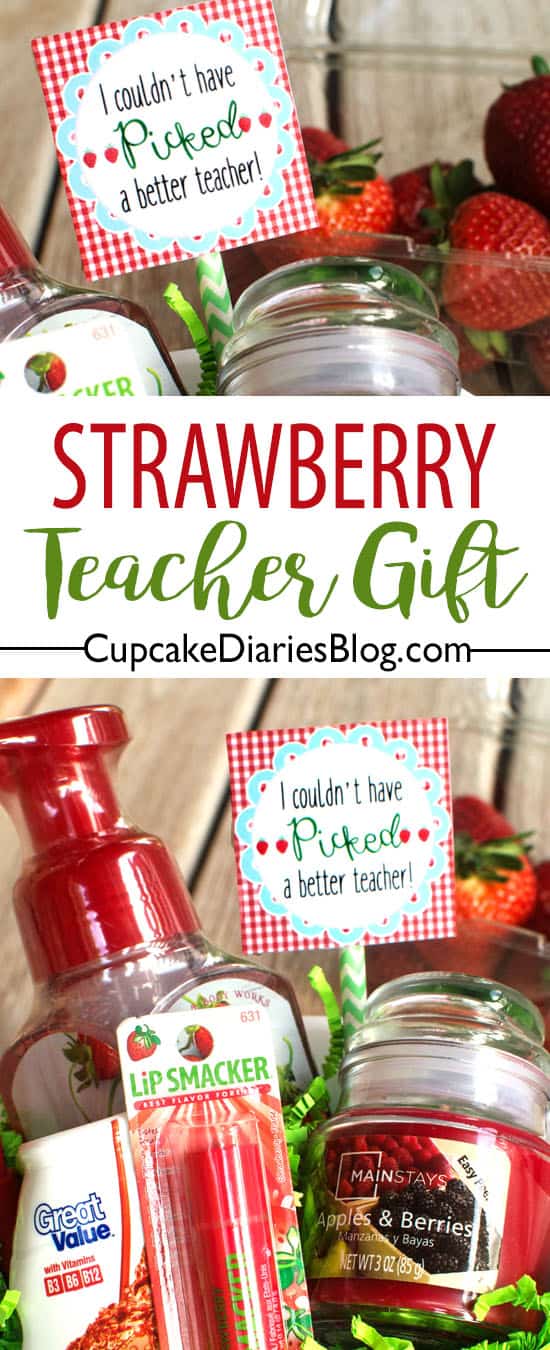 This post contains affiliate links. I include these links to help you find the products that I used in the recipe. If you purchase an item from the link, I will receive a small commission helping keep my recipes free for you. Thank you for your support!
[wysija_form id="1″]