I'm sharing French's® in my life as part of a sponsored series for Socialstars™ #FrenchsCrowd #FrenchsMustard
Every picnic needs the perfect side! Baked Beans are easy, tasty, and go great with all things picnic.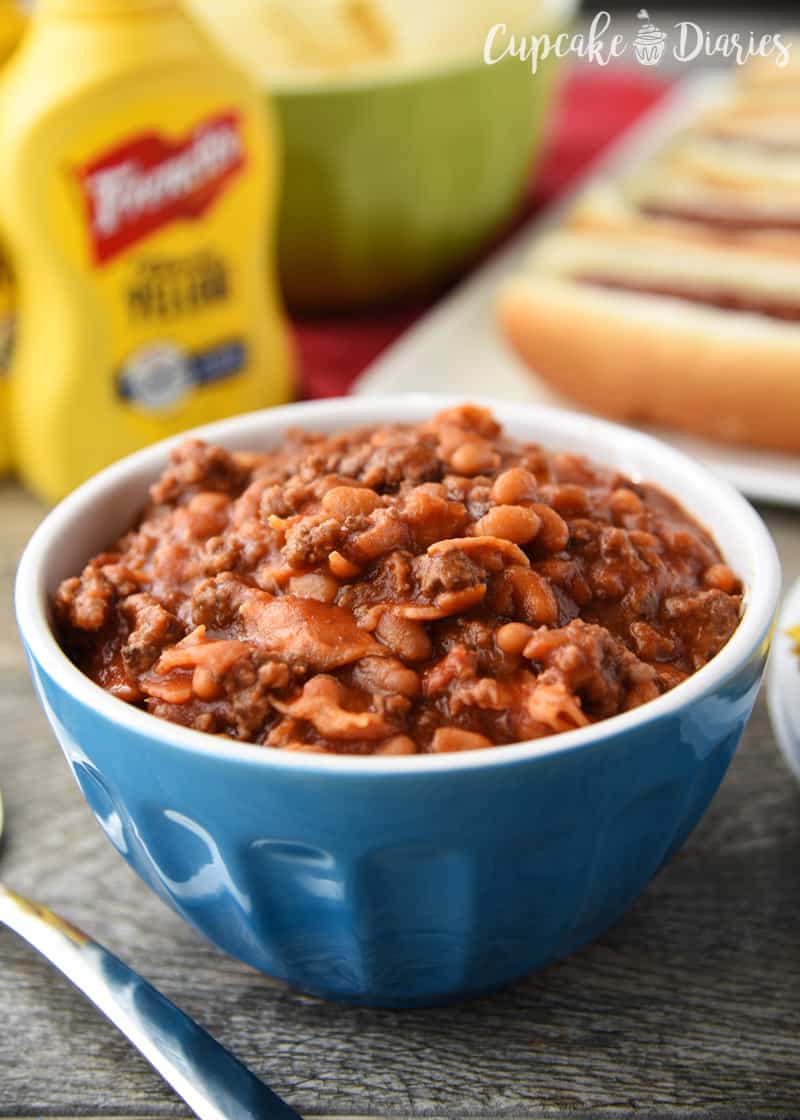 We are heading into picnic season, one of my favorite times of the year! I love being outside in the warm weather with my family and enjoying a meal together. My boys love spreading out a blanket and eating on it. Sometimes we do that in the backyard and they think it's the coolest thing ever. For this particular meal, I used French's® Classic Yellow Mustard to make Baked Beans, one of my very favorite side dishes.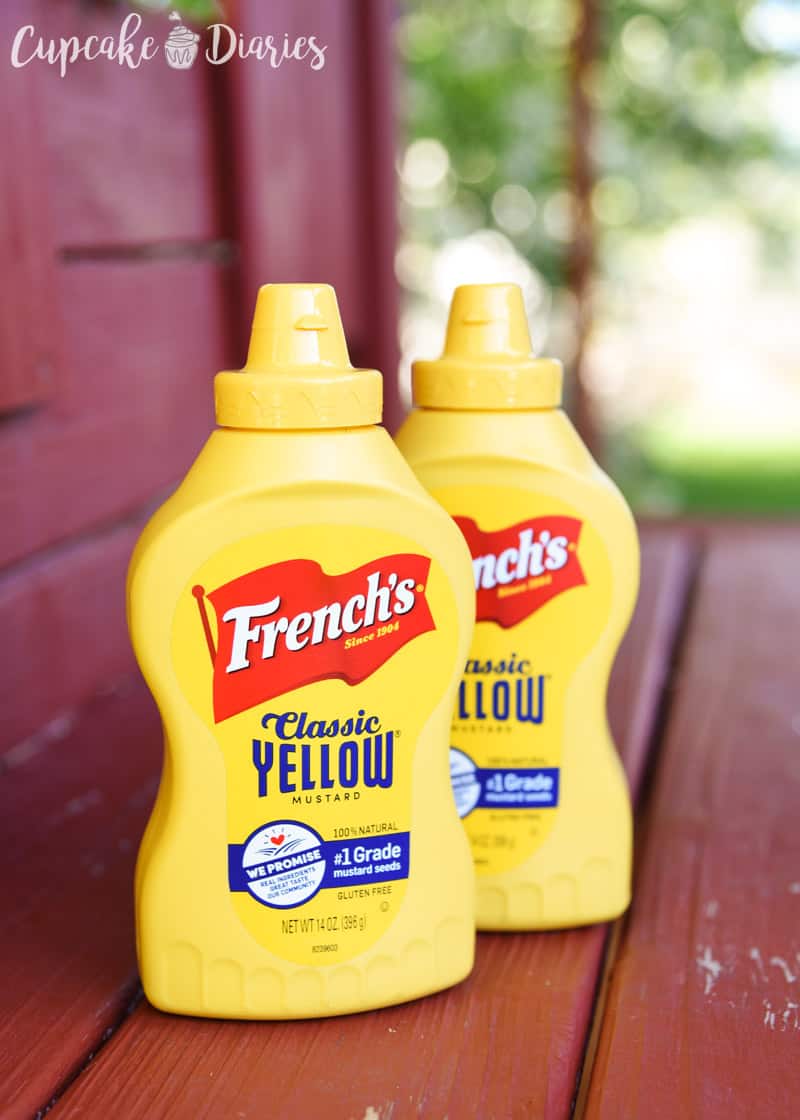 Oh how we love French's® Classic Yellow mustard. This is one of the few items we keep in stock because we use it so often. Especially on turkey sandwiches. French's® also has a deliciously bold tasting Spicy Brown mustard and smooth and creamy Dijon. My grandpa is probably Spicy Brown's biggest fan. He puts it on everything.
Did you know French's® Classic Yellow mustard is 100% natural? Seriously! It's stone ground, #1 Grade Mustard Seeds with nothing artificial. Nothing weird in it. It's a beautiful thing! Thanks to all natural ingredients and flavor, I feel confident giving it to my family without fat, calories, or gluten. I love it!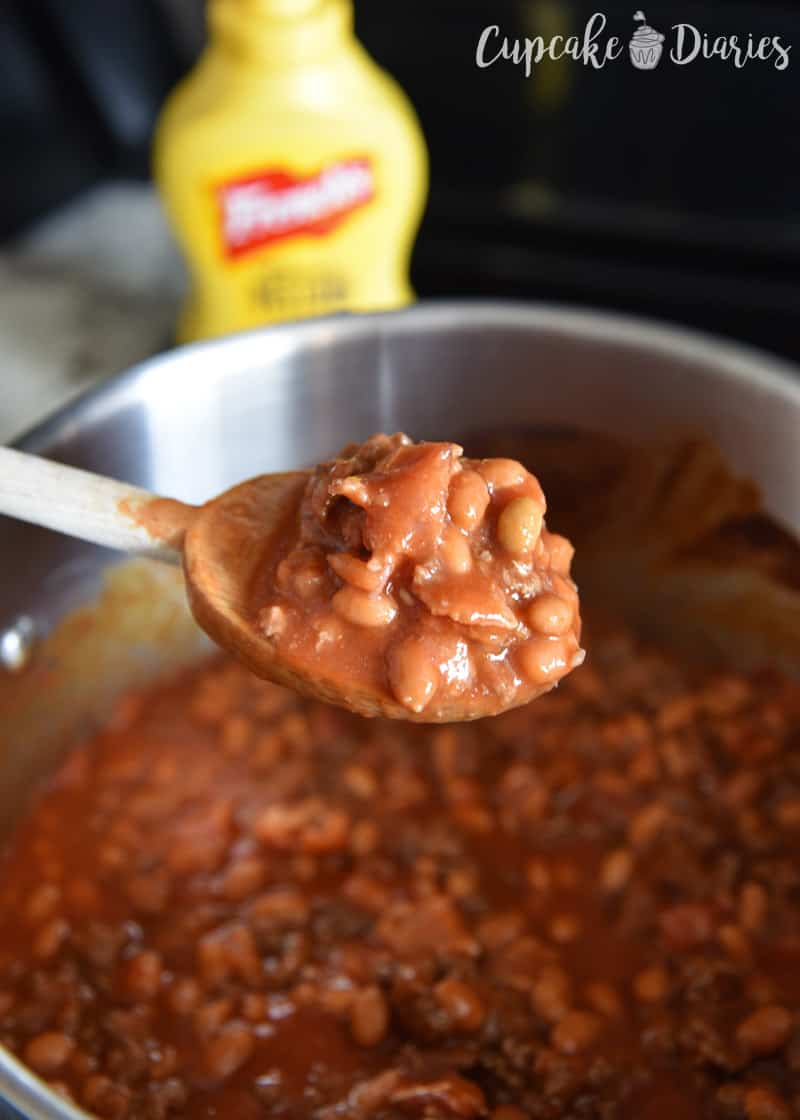 We enjoyed hot dogs and Baked Beans for dinner tonight and my boys were so funny about the beans. It was their first time trying them and when I told them the ingredients my seven year old said, "The mustard like in our sandwiches? That's good stuff." They loved the beans! I wasn't surprised, this dish is so good.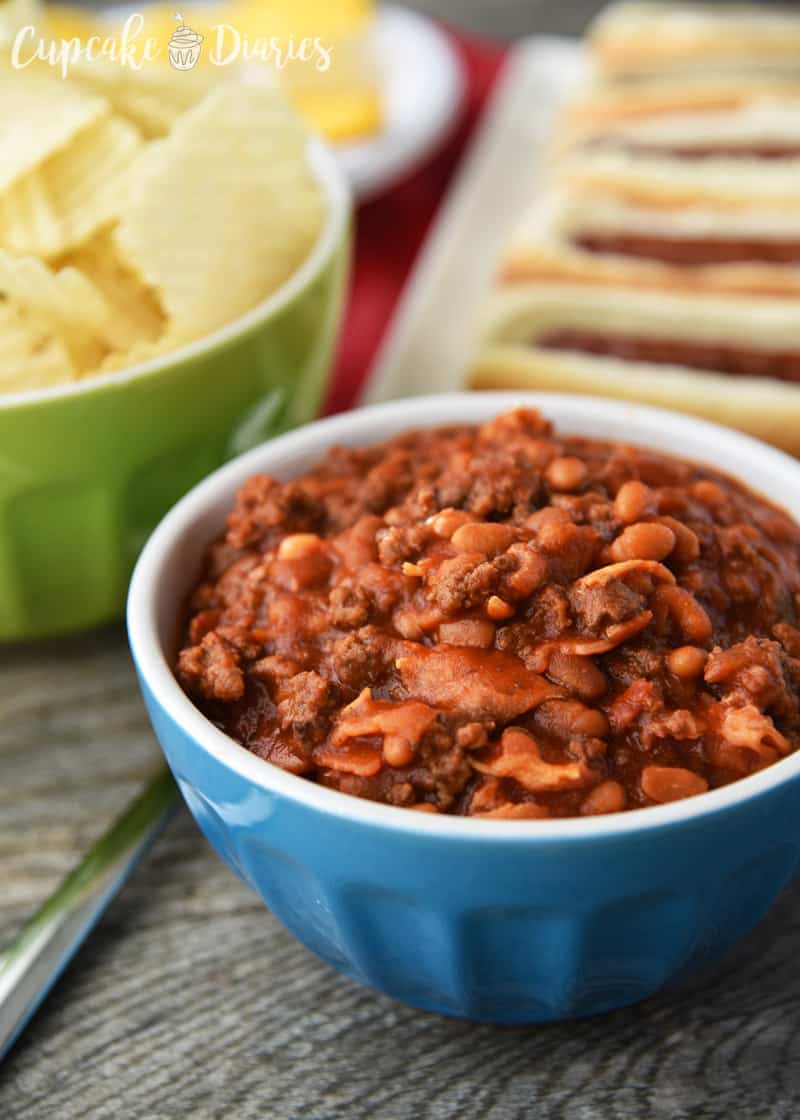 This recipe calls for common pantry ingredients, like French's® Classic Yellow mustard. No intimidating or hard-to-find ingredients in this recipe! It's also easy to make. After you cook the meat, just throw it all in a pot and bake it!
Baked Beans
Every picnic needs the perfect side! Baked Beans are easy, tasty, and go great with all things picnic.
Ingredients
1

lb

ground beef

6-8

slices

of bacon

2

15oz cans pork and beans

1

15oz can tomato sauce

1

Tbsp

French's Classic Yellow mustard

1/4

c.

light brown sugar

salt and pepper
Instructions
Preheat the oven to 350° F.

Cook ground beef in a large saute pan; add salt and pepper, to taste. Strain excess liquid and place cooked beef in a large pot. Cook bacon in the same pan. Remove from pan, cool, and crumble; add to the large pot with the ground beef.

Add pork and beans, tomato sauce, mustard, and brown sugar to the pot with the ground beef and bacon. Stir well to combine. Place pot in the oven and bake uncovered for one hour.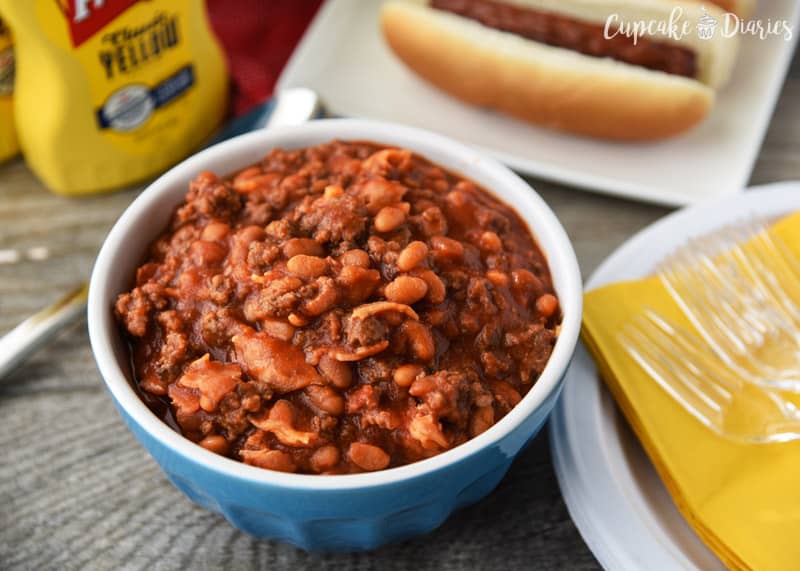 I hope you love this recipe as much as I do! It's the perfect side dish for any picnic. Click HERE to find more recipes using French's® mustard.
Be sure to follow French's on social media for even more recipes and updates!
Facebook, Twitter, Instagram & Pinterest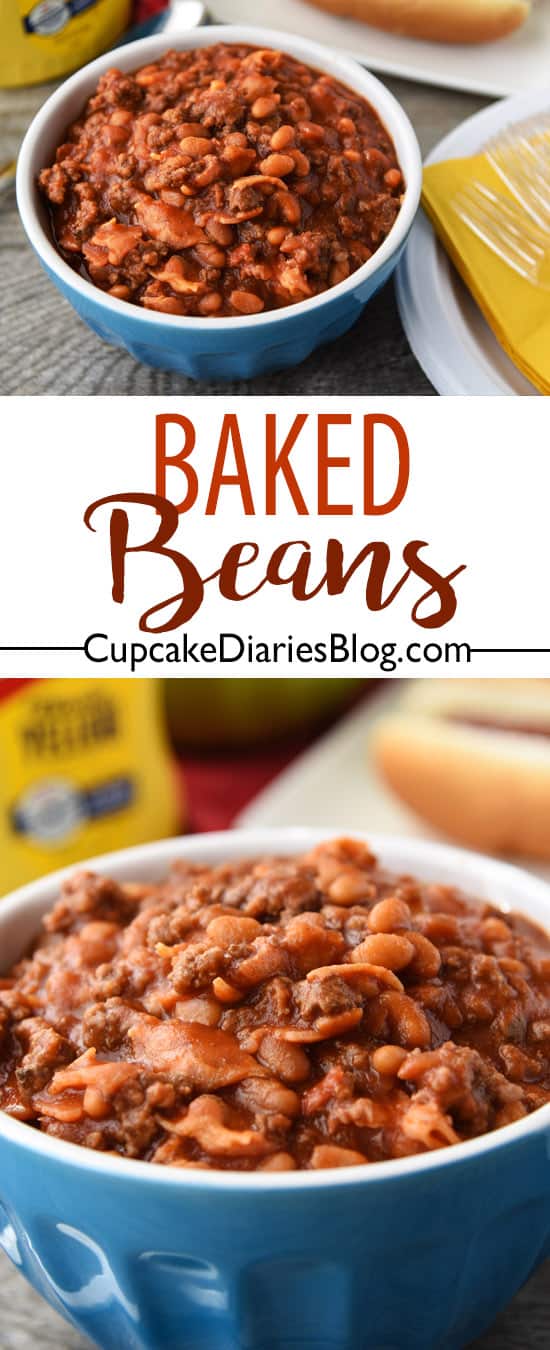 [wysija_form id="1″]