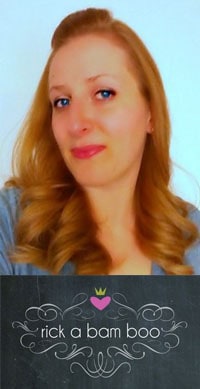 Amber's blog, Rick a Bam Boo, is all about life, love, and crafts. You can also find recipes, kids activities, and all kinds of DIY wonderfulness. Go take a look!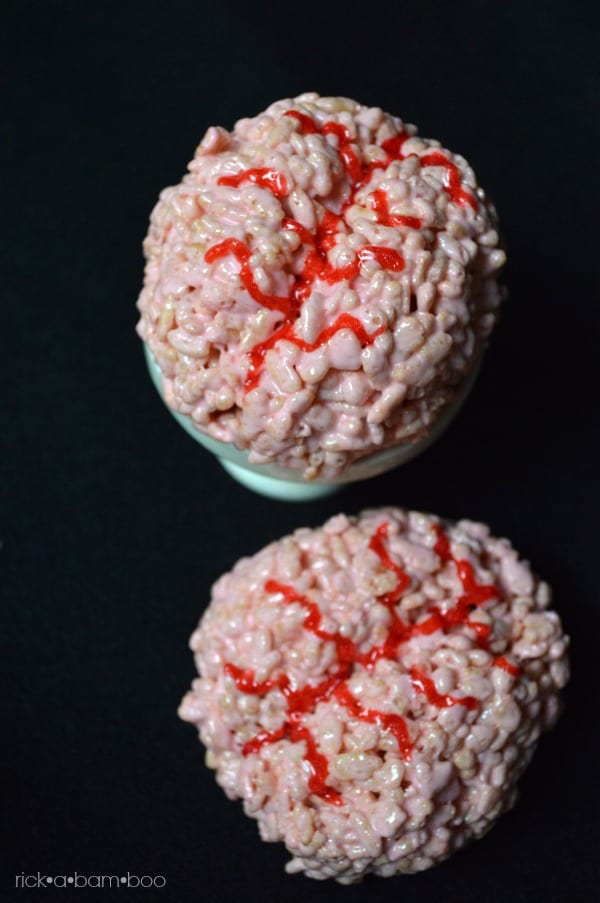 Amber is sharing these totally awesome Rice Crispy Treat Zombie Brains for today's series feature. I am doing over how awesome and equally gross these are! Love it!
Find the tutorial for how to make these creepy zombie brains HERE.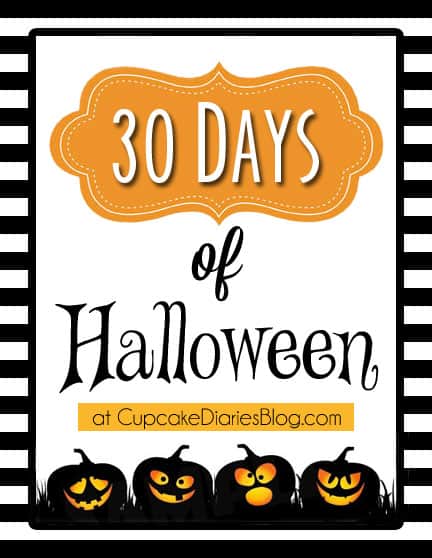 This recipe is part of "30 Days of Halloween" here at Cupcake Diaries.
I'll meet you back here tomorrow for another Halloween recipe or printable! I won't spoil it for you. 🙂