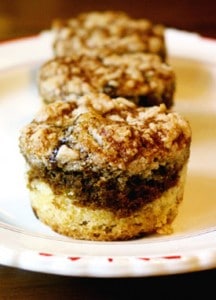 You may have noticed that I've been posting everyday this week. I don't normally do this, but because Thanksgiving is now SIX days away I wanted to cram in as many Thanksgiving recipes as I possibly could before the big day! There are too many great Thanksgiving recipes out there that should not go unnoticed. Today's recipe is no different!
I am a HUGE fan of crumb cake. I love it. This crumb cake is a sandwich of tender butter cake, dark spiced pumpkin, and topped with a lively streusel. Do I have your attention yet? I thought so. Let's just get right to it, shall we?
But first I must mention…this cake can be made in a 9×13 pan or as individual cakes seen above. How fun is that?
And I hope you all have a great weekend!!
Pumpkin Crumb Cake
The Kitchn
Dry Mix
1 c. sugar
2 1/2 c. flour
1 tsp. salt
3 tsp. baking powder
Cake Batter
1/2 c. butter, softened
2 eggs
1 tsp. vanilla
1/2 of the dry mix
Pumpkin Filling
3 eggs
1 1/2 c. pumpkin puree
1 c. dark brown sugar
2/3 c. milk
2 tsp. cinnamon
1 tsp. ginger
1/2 tsp. cloves
1/2 tsp. nutmeg
Crumb Topping
1/2 c. flour
1/2 c. butter (1 stick), slightly cold
1 Tbsp. water
1/2 of the dry mix
1/2 tsp cinnamon
1/2 tsp. cloves
1/2 tsp. ground ginger
Directions
Sift together the flour, sugar, salt, and baking powder to make the

dry mix

.

For the cake batter:

Beat the butter till whipped and creamy. Then beat in the eggs and vanilla. Then beat in half of the dry mix and set aside.

Time to put together the pumpkin filling:

Whip together the eggs, pumpkin puree, milk, brown sugar, and spices. Set aside.

Now the crumb topping:

Mix the other half of the dry ingredients with the slightly cold stick of butter, flour, and spices. Add the water and mix with your fingers till loosely crumbly.
If you're making a full pan, grease a 9×13 pan and pat the cake batter dough into the bottom. Then pour the pumpkin filling over that and sprinkle the crumb topping over it. For individual servings, do this same method using 4-ounce paper souffle cups.
Bake for 45 minutes at 350 degrees or until filling is set. Let it cool for at least an hour before slicing into it. This will be tempting. Use scissors to cut the paper cups off the individual cakes.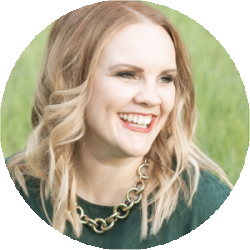 Alli is the food blogger and photographer behind Cupcake Diaries. Nestled in Northern Utah with her four young boys, hubby, and a full pantry, she loves baking all kinds of treats as well as quick and easy meals for her family. What started out as sharing a few recipes with family members here and there soon turned into a full-functioning recipe blog with readers from all around the world! Alli is a full-time mom who enjoys music, holidays, and spending time with her family.