This shop has been compensated by Collective Bias, Inc. and its advertiser. All opinions are mine alone. #BakeItYourself #CollectiveBias #HomemadeCinnamonRolls
Pumpkin Cinnamon Rolls have never been so easy! You'll love making this delicious fall treat topped with cream cheese frosting. Great recipe for beginners!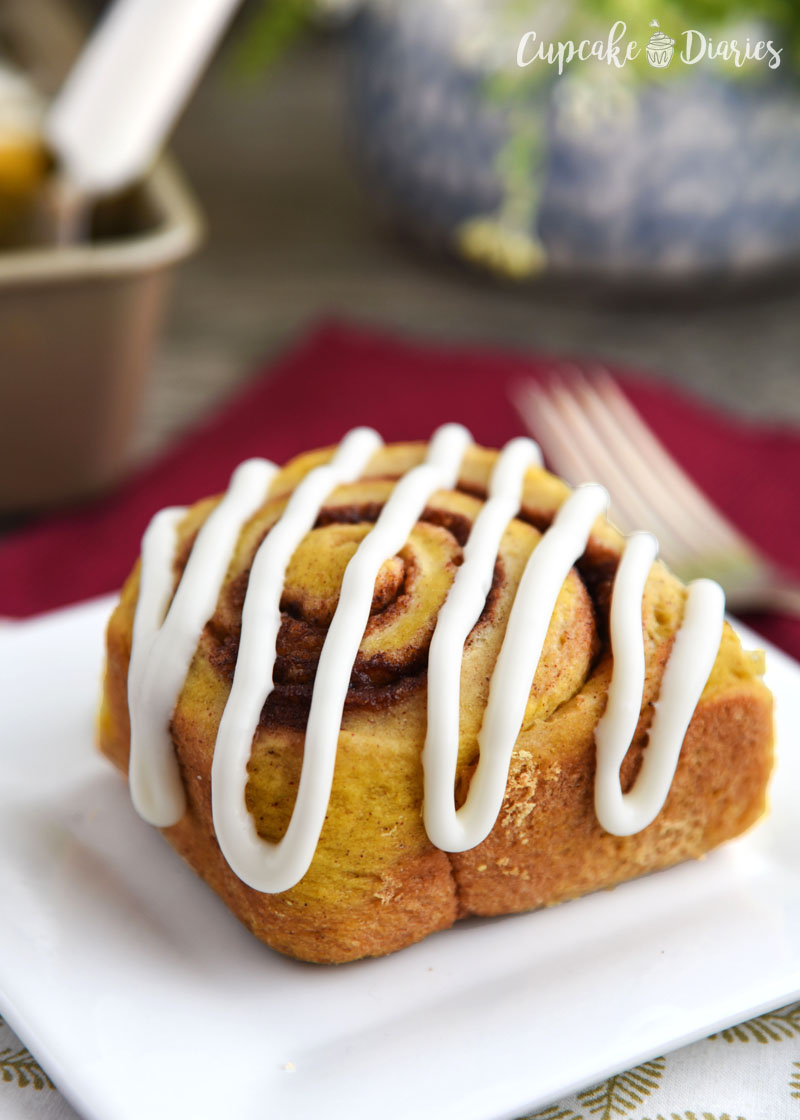 I'll be the first person to admit that baking with yeast from scratch can be intimidating. There, I said it! I've never been good at getting the dough to rise correctly because of timing, temperatures, etc. Let me tell you how excited I was when I got the opportunity to try Fleischmann's® RapidRise® Yeast to make these tasty cinnamon rolls! The key is the Fleischmann's® RapidRise® Yeast, and if you're like me and a little scared of baking with yeast, you're really going to love this.

What is the best kind of yeast to use for beginner bakers?
Here's what you want to buy at your grocery store. My eyes were opened when I used Fleischmann's® RapidRise® Yeast for the first time! I was using active yeast in the past when I'd mess up my bread, and I'm realizing just how easy baking from scratch can be by using this yeast instead. Nothing tastes better than homemade, am I right? That's why I would bake from scratch in the first place! There's really something kind of special about the mixing, measuring, and pouring when I bake with my kids. Fleischmann's has 150 years of experience, so you can bake quality recipes you're proud to share, using yeast!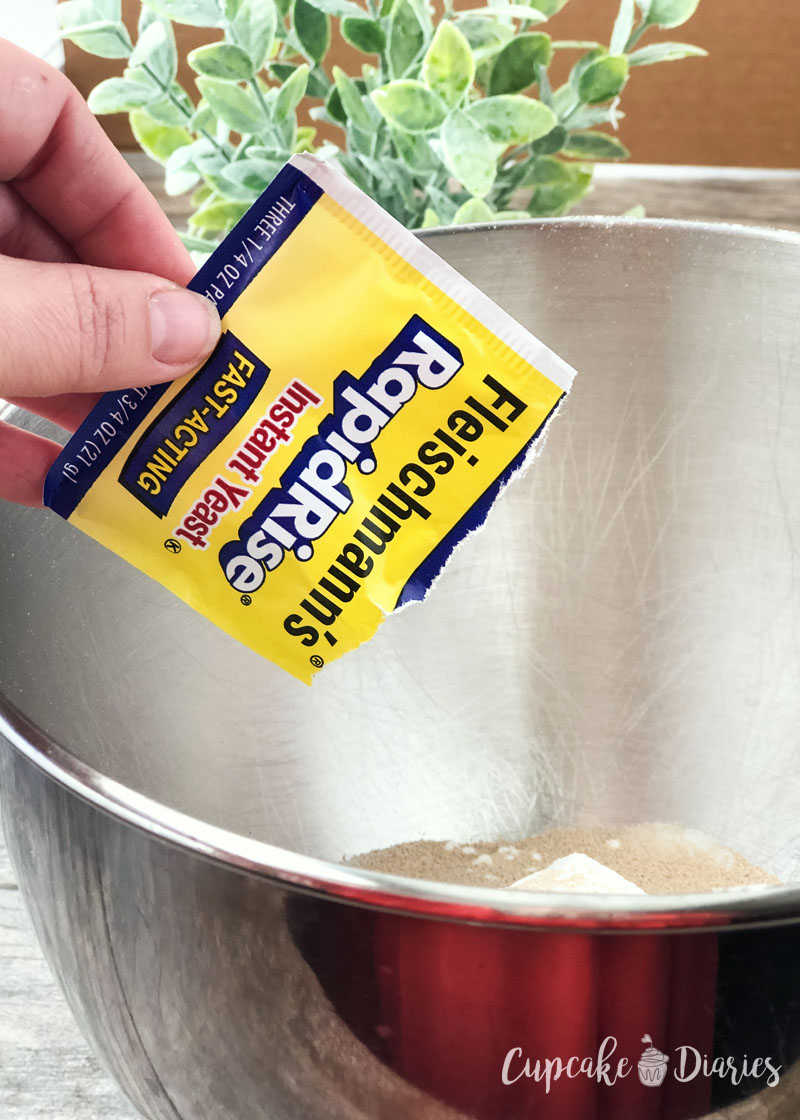 Why should I bake with yeast?
Doesn't baking with yeast just seem to make everything taste so much better? You can't beat the taste and quality of homemade yeast recipes. Fleischmann's® RapidRise® Yeast is so easy to use, too! I added it right to my dry ingredients when I made these cinnamon rolls instead of having to add it to water and letting it sit for a certain amount of time. That's the part I usually mess up on when baking with yeast! The other problem is that my yeast is sometimes expired, which is often the reason dough doesn't rise. But with Fleischmann's® RapidRise® Yeast, you take out the intimidation of baking homemade!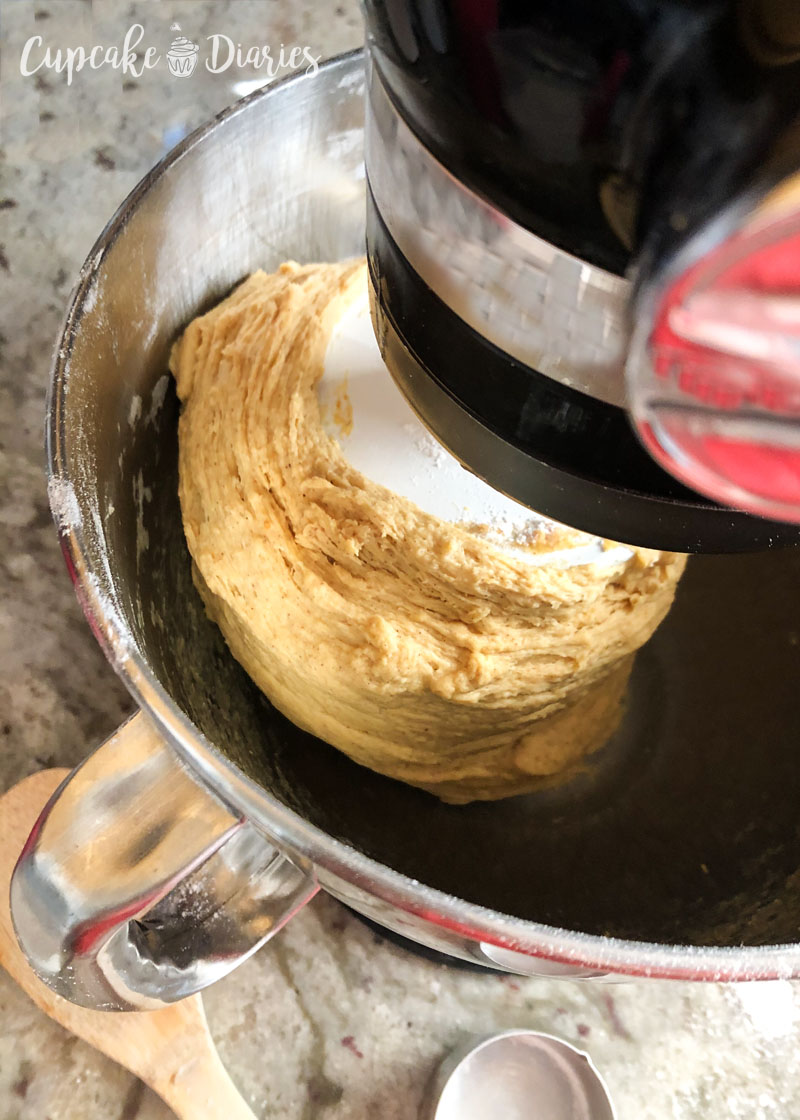 How do I make sure I don't kill the yeast?
The key to baking with yeast is to follow the instructions on the package. The water should be lukewarm and not hot, 120˚F-130˚F. You should use a thermometer to check the temperature, but if you don't have one, you can touch the water with your finger. You should be able to touch it, otherwise it is too hot and will kill the yeast. Also, make sure the yeast is not expired!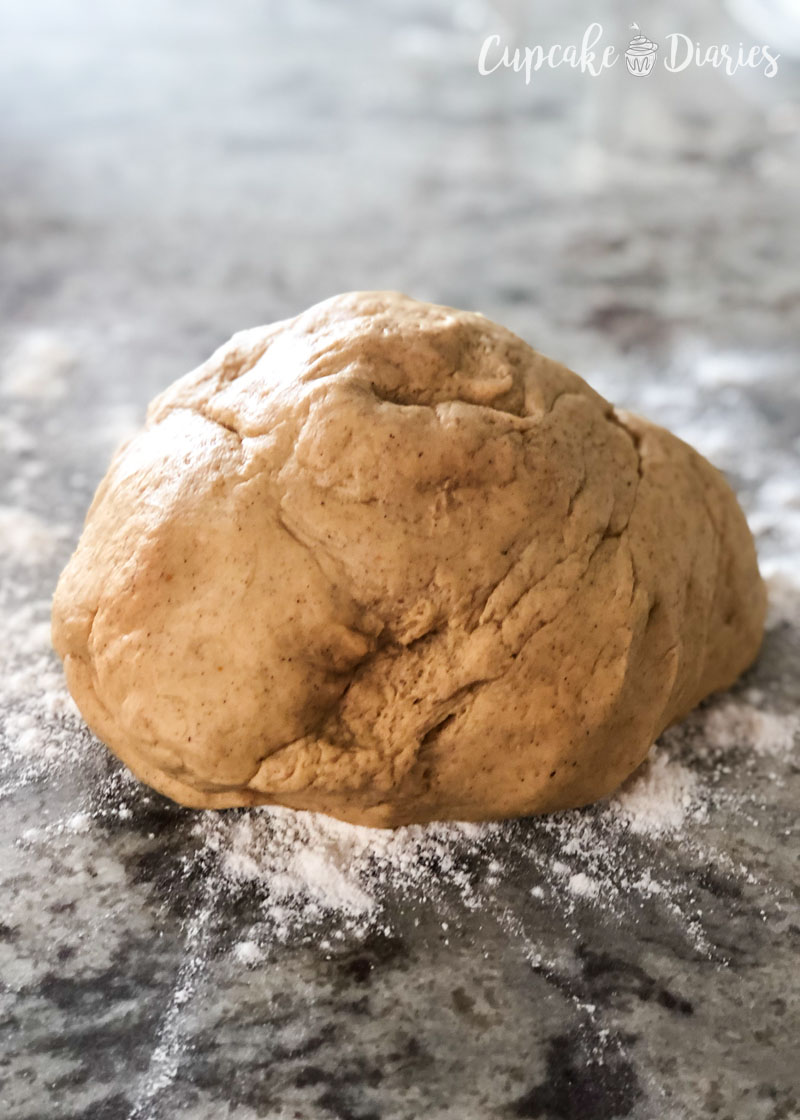 Isn't that a lovely ball of cinnamon roll dough? This is what it looked like before kneading it for 6-8 minutes. I was thrilled by how easily this dough came together! Adding the yeast is usually the scariest part for me, but it was so darn easy.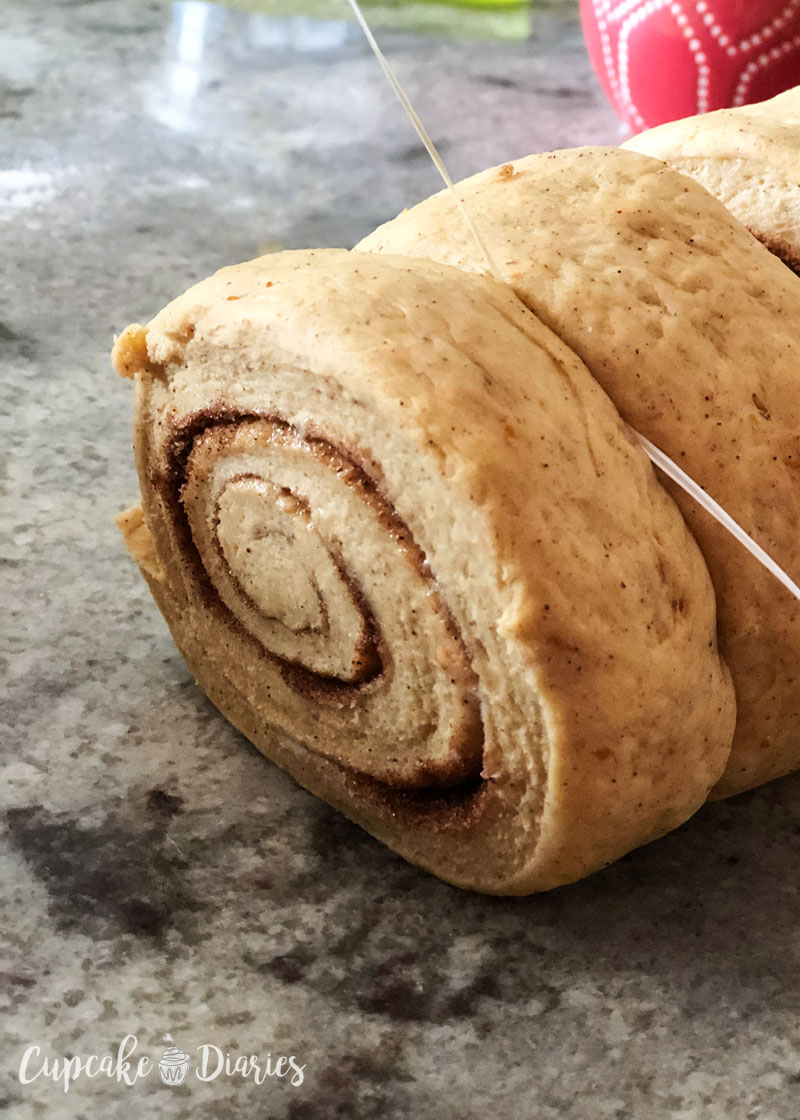 And here's another easy tip! You can use dental floss to cut your cinnamon rolls. Grab a pack of scentless floss and slide it underneath your dough roll after you've added the filling and rolled it up. All you need to do is cross the two ends and pull! Super easy.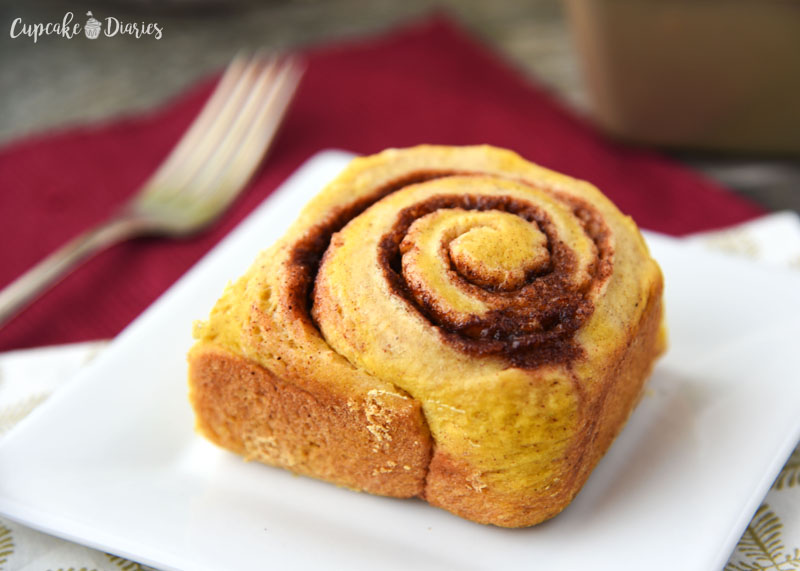 Check out that swirl! And I made those from scratch! This recipe is seriously the best for beginner yeast bakers.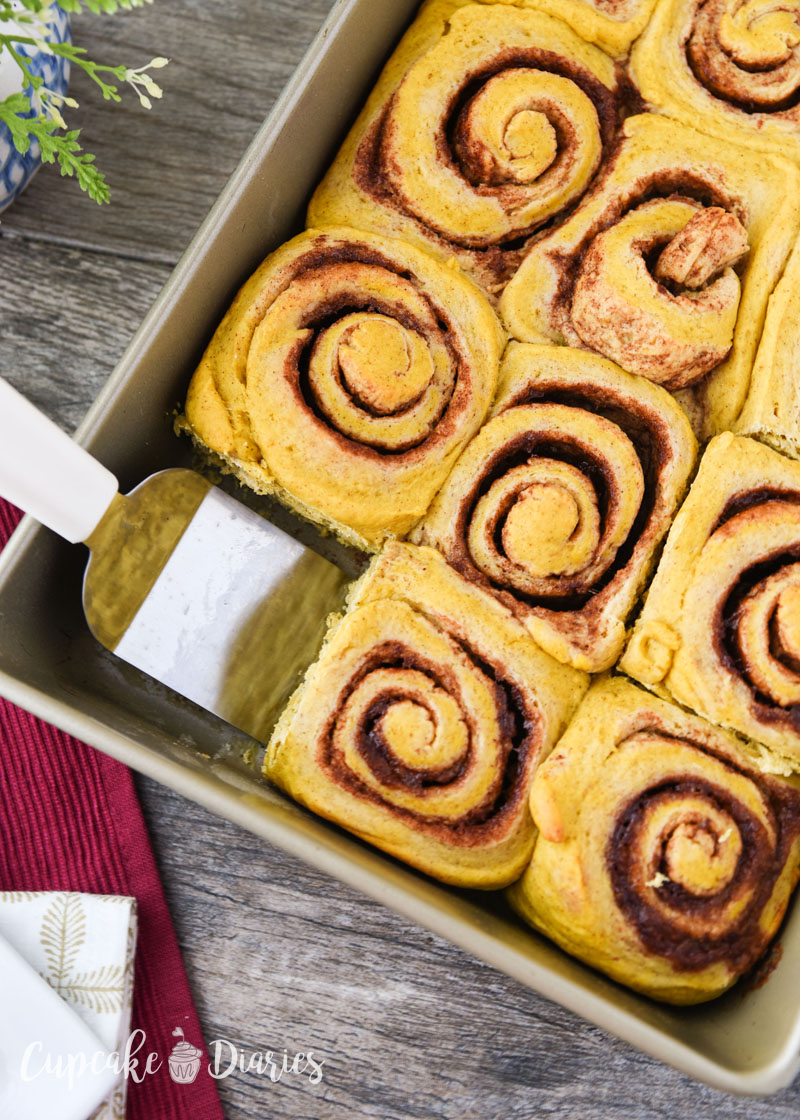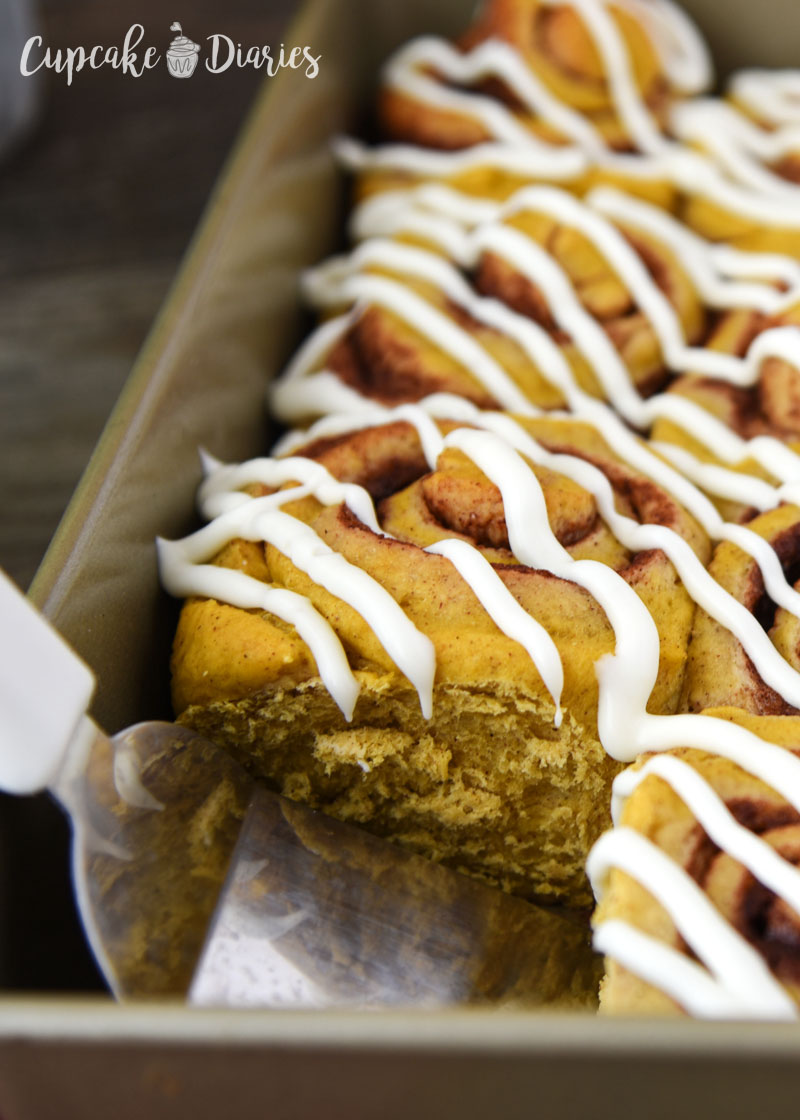 The frosting was super easy to make. It's a combination of cream cheese, powdered sugar, heavy cream, and a little bit of salt. I dare you not to eat it with a spoon! But it sure tastes divine on these cinnamon rolls.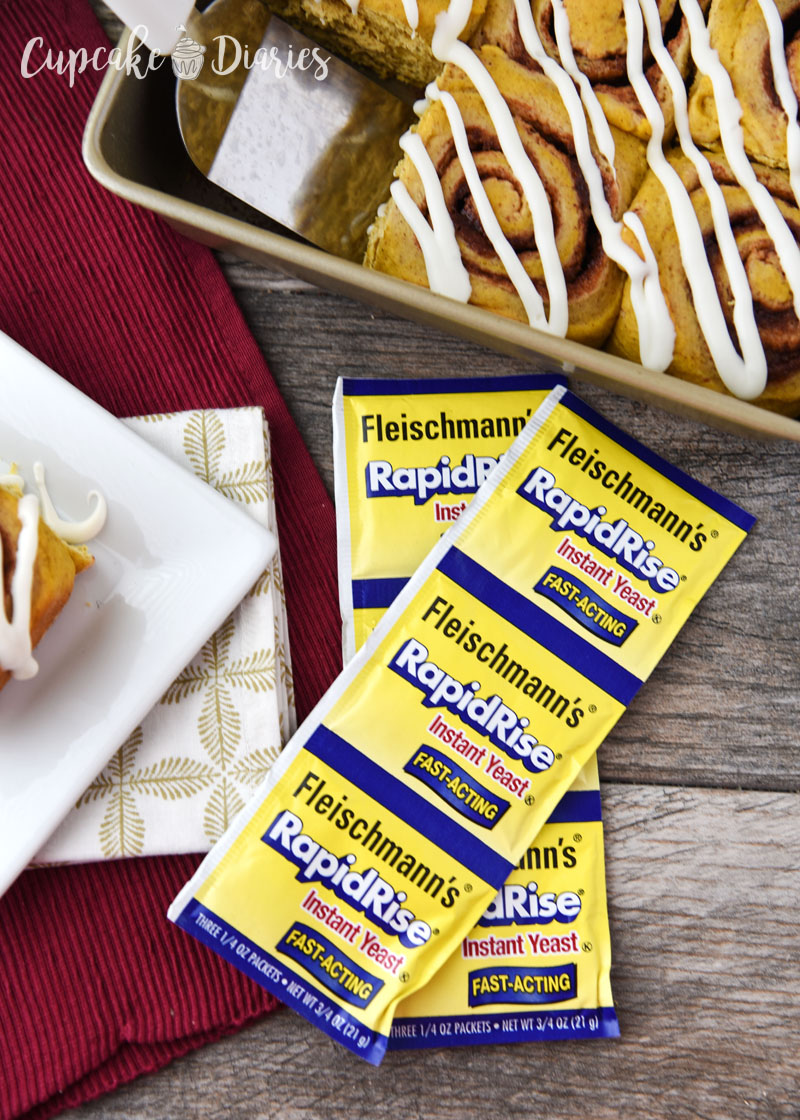 Pumpkin Cinnamon Rolls with Cream Cheese Frosting makes 12 cinnamon rolls
Ingredients
4 1/2 – 5 c. all-purpose flour
1/3 c. sugar
2 (4 1/2 tsp.) packets Fleischmann's® RapidRise® Yeast
1 tsp. salt
2 Tbsp pumpkin pie spice
1/2 c. water
6 Tbsp butter or margarine
1 c. buttermilk
1/2 c. pumpkin puree
1 large egg
Filling
1/3 c. sugar
2 tsp. cinnamon
3 Tbsp butter
Glaze
4 oz cream cheese, softened
2 c. powdered sugar
6 Tbsp heavy cream
pinch of salt
Directions
Combine 2 cups flour, sugar, dry yeast, salt, and pumpkin pie spice in a large mixer bowl and stir until blended. Place water and butter in a microwave-safe bowl. Microwave on HIGH in 15 second increments until very warm but not hot to the touch (120° to 130°F. Butter won't melt completely). Add to flour mixture with buttermilk, pumpkin puree, and egg.
Beat 2 minutes at medium speed of electric mixer, scraping bowl occasionally. Add 1 cup flour; beat 2 minutes at high speed, scraping bowl occasionally. Stir in just enough remaining flour so that the dough will form into a ball.
Knead on lightly floured surface until smooth and elastic and dough springs back when lightly pressed with 2 fingers, about 6 to 8 minutes. Cover with a towel; let rest for 10 minutes.
For filling, combine sugar and cinnamon in a small bowl. Set aside.
Roll dough into a 15 x 10-inch rectangle using a rolling pin. Spread 3 tablespoons butter over dough stopping at least 1/2-inch from the edges on the long sides. Sprinkle with cinnamon sugar mixture. Beginning at long end of the rectangle, roll up tightly. Pinch seams to seal. Cut into 12 equal pieces. TIP: Use unflavored dental floss instead of a knife to cut rolls. To do, cut a piece of floss about 12 inches long. Slide floss under the roll; bring the ends up and cross over to cut each slice. Place, cut sides down, in greased 13 x 9 inch baking pan. Cover with towel; let rise in warm place until doubled in size, about 1 hour .
Bake in preheated 350ºF oven for 25 to 30 minutes or until rolls are golden brown. Cool on wire rack for at least 20 minutes.
Combine all frosting ingredients in a large bowl and beat until creamy. Spread or drizzle over rolls.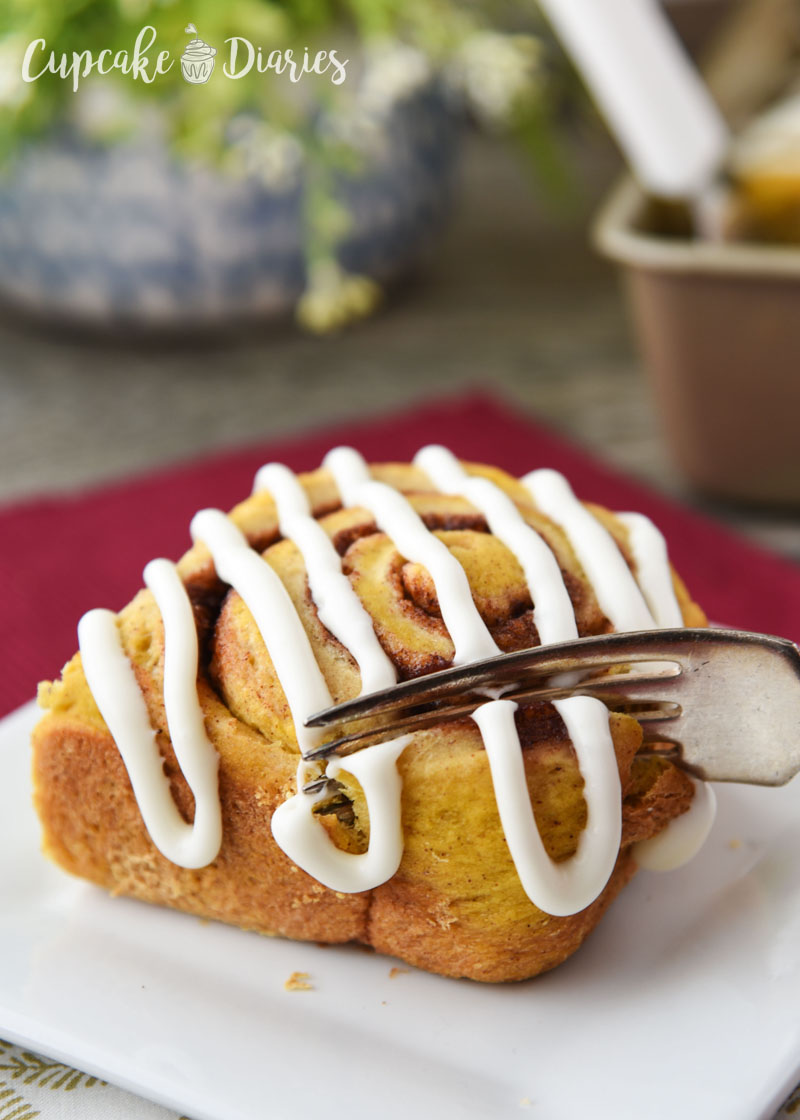 I'm thinking these Pumpkin Cinnamon Rolls are going to be quite lovely for Thanksgiving breakfast!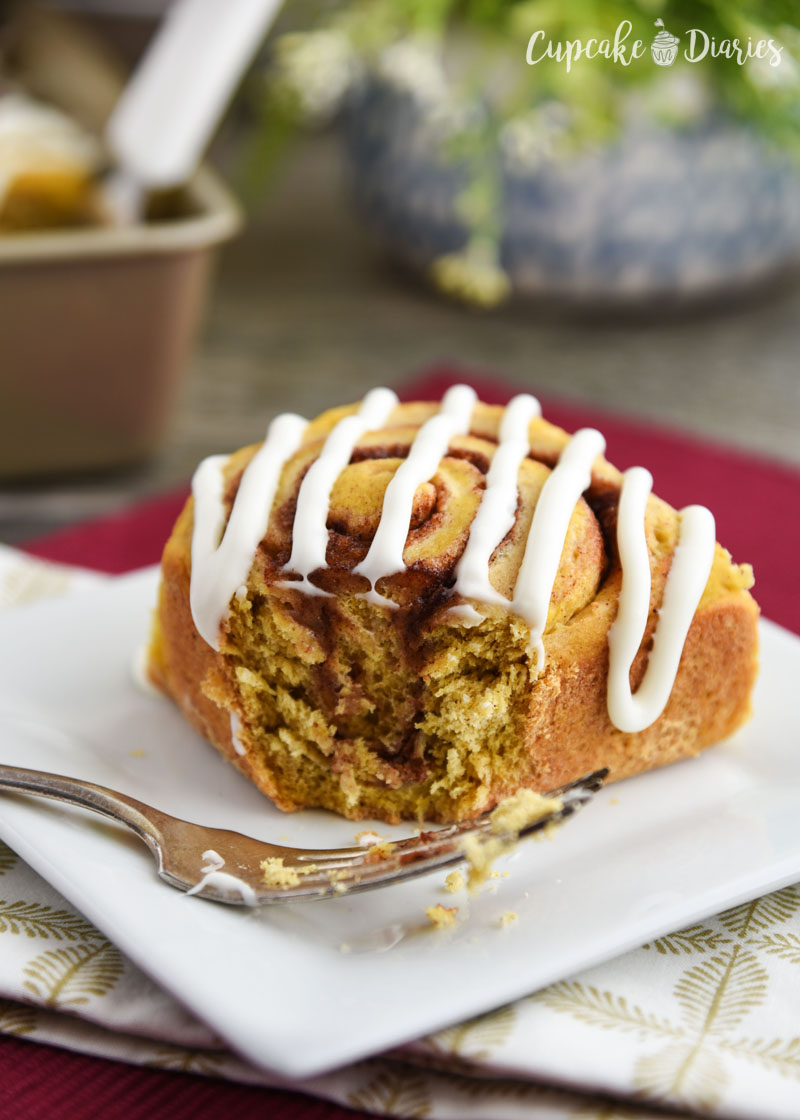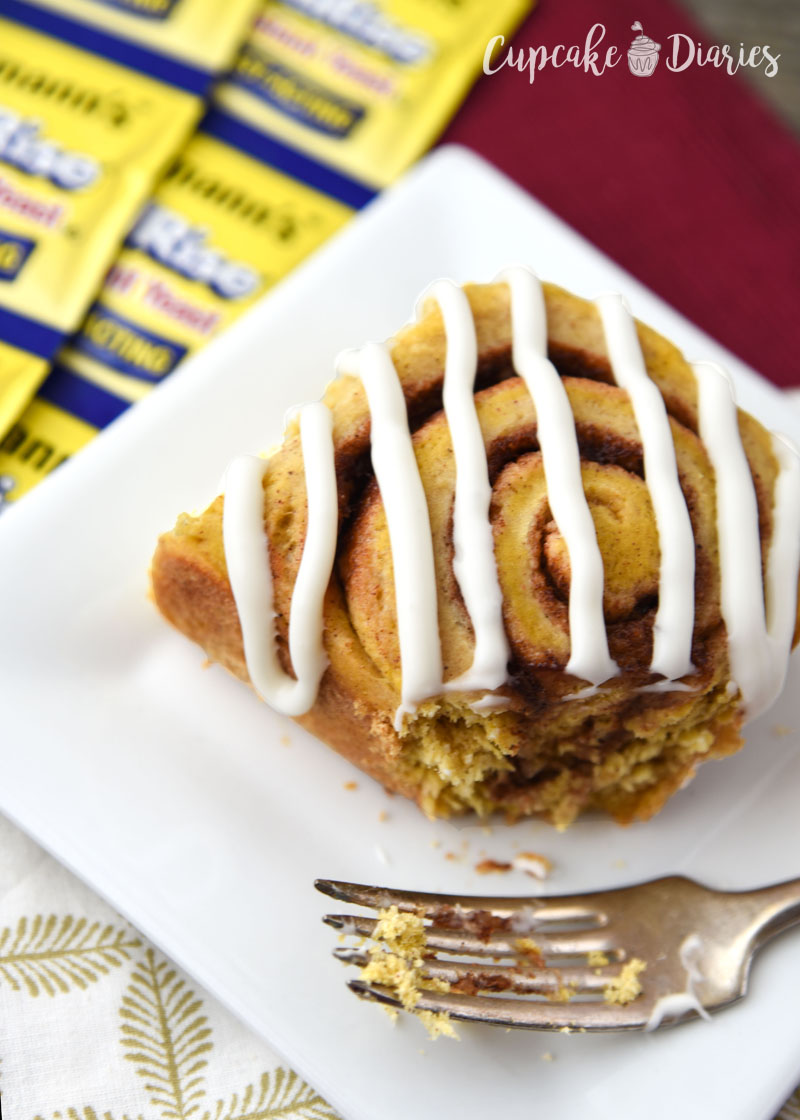 Fleischmann's® RapidRise® Yeast is going to make all the difference in my holiday baking and on! Who knew it could be so easy to bake from scratch? I hope you love this recipe and feel inspired to go bake some cinnamon rolls! Check out Fleischmann's® RapidRise® Yeast 's website or more recipe ideas.