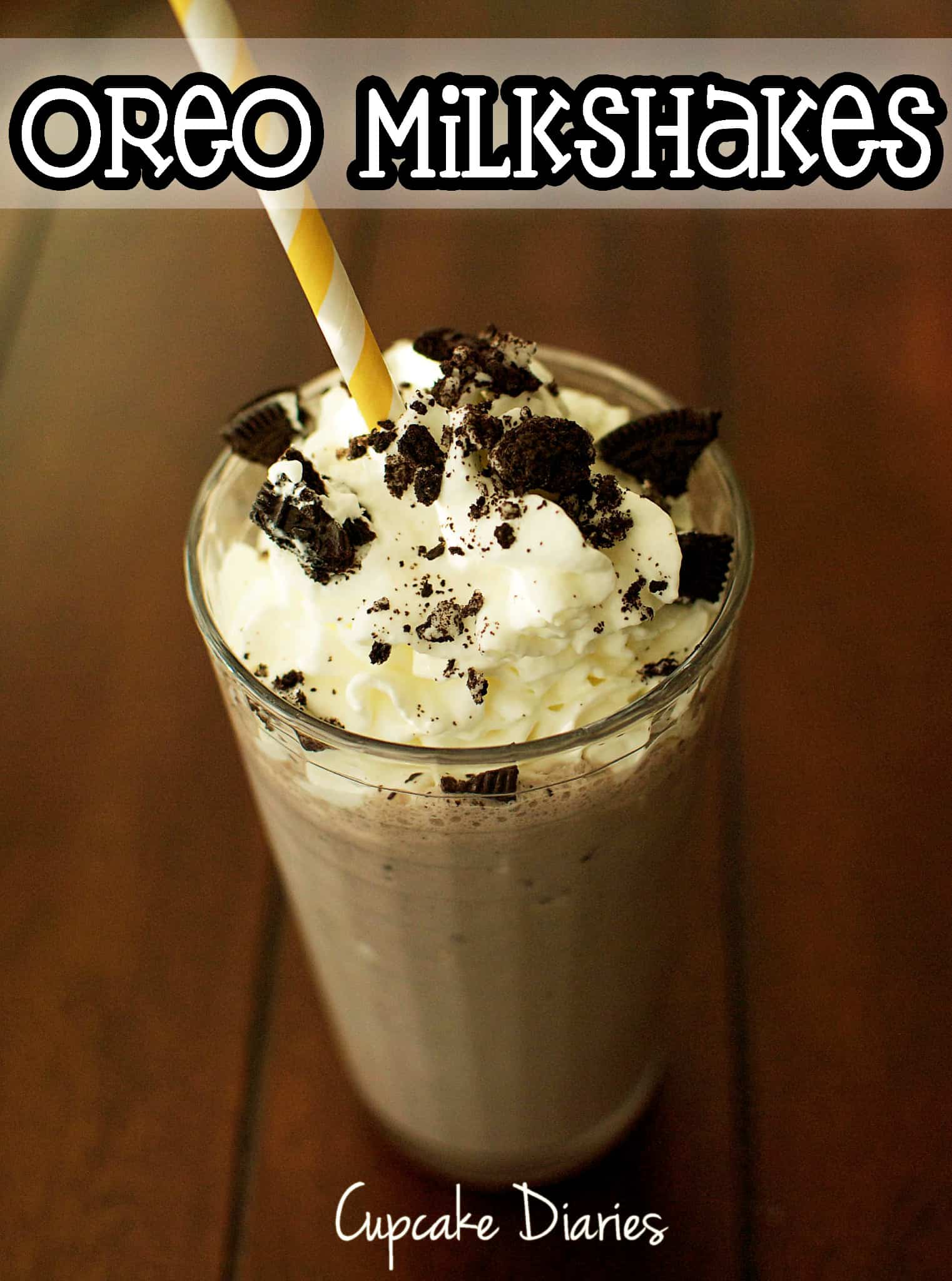 I love a good burger and milkshake combo. My husband and I made Oreo milkshakes with the kids the other night and our recipe ended up being the best homemade Oreo milkshake we've ever had. (My oldest likes to push the button on the blender, even though it scares him half to death every time. He gives me a nervous thumbs up and smile afterward. ha ha) I think we had just the right combination of all the ingredients to make them taste so good. These shakes were rockin'! I want to grill burgers in the backyard this summer and make these shakes to go with the burgers. Yum!!
Oreo Milkshakes
makes 1-2 servings
4 scoops vanilla ice cream (Try to get the best vanilla ice cream you can! It will make the shakes taste so much better. We used Tillamook and it was amazing.)
5 whole Oreo cookies
1/4 c. milk
whipped topping and crushed Oreos, for garnish (Optional but amazing.)
Place the ice cream in a blender then add the milk and 5 Oreos. Blend together and pour in glasses. Top with whipped topping and crushed Oreos for a little extra yumminess. Enjoy!