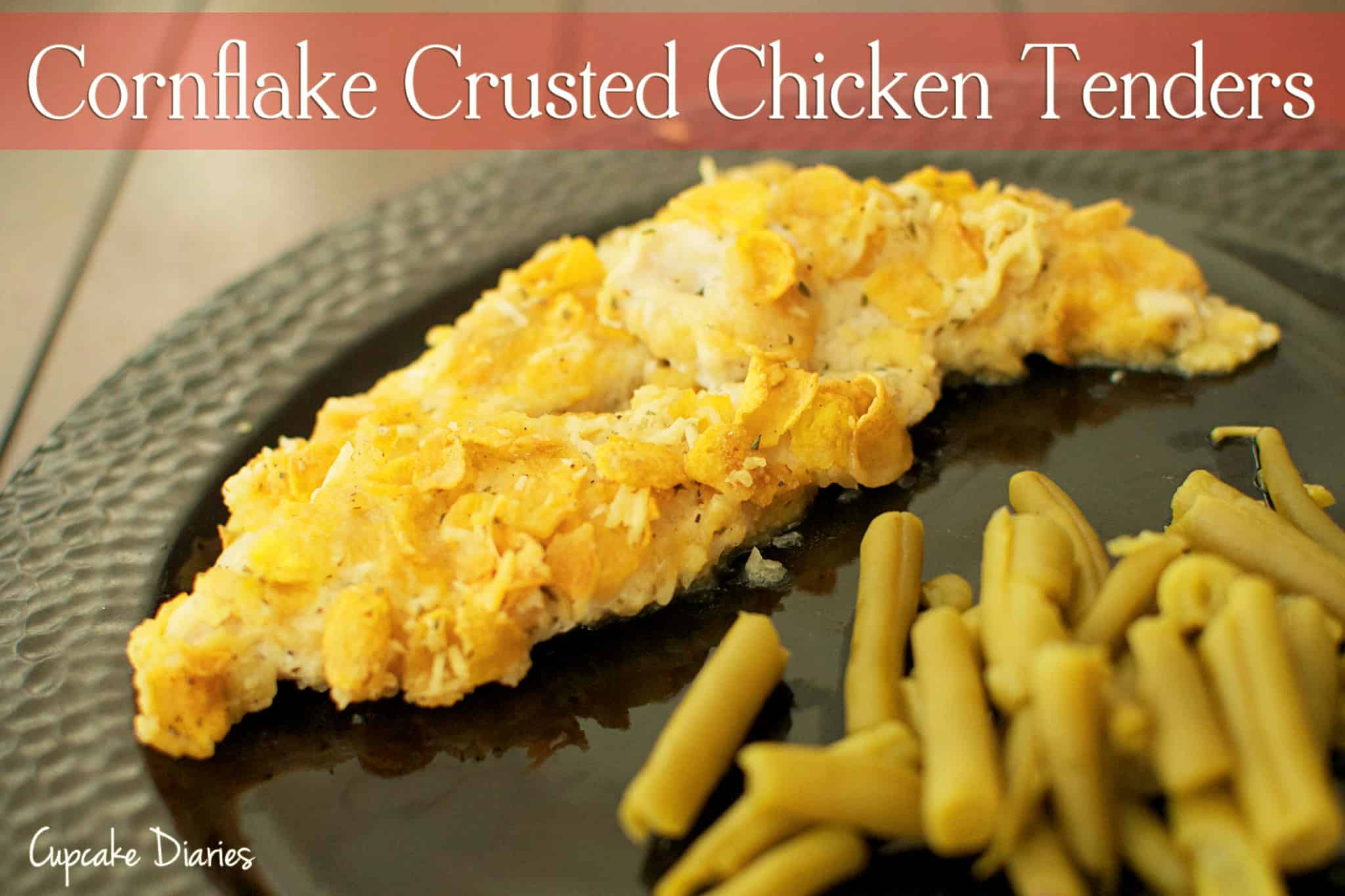 Rarely do I make a meal where my 3 year old wants more and more and more. And more! I decided to try something new and put these Cornflake Crusted Chicken Tenders together. I put some green beans and a chicken tender on his plate, cut everything up for him, and proceeded to put together the plate seen above. Before I could even finish with that I heard him ask, "More chicken?" I couldn't believe it when I turned around to see he had eaten every last bite. I eventually had to cute him off because he wanted to eat so much. We'll definitely be having these again!
This was a great meal that everyone in the family loved. And the leftovers heat up really well. A new family favorite for sure!

Cornflake Crusted Chicken Tenders
makes 4-6 servings
3 boneless skinless chicken breasts, cut into strips
1 c. Cornflakes cereal
1/2 c. grated parmesan cheese
1/2 c. milk
1/2 – 3/4 packet Ranch dressing mix (If you like a lot of Ranch flavor, use the whole packet.)
Salt and pepper
Salt and pepper the chicken strips. Combine the Cornflakes, parmesan cheese, and ranch mix in a bowl. Dip the chicken strips in milk then into the Cornflakes mixture. You'll want to pat some of the mixture on the top, as it wants to fall off the first couple of strips. Place in a greased 9×13 glass baking dish. Cover and bake for 35 minutes at 350 degrees.