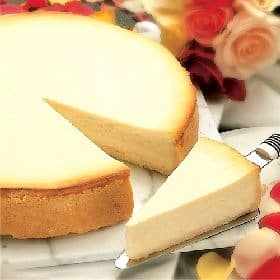 I'm back! After a week spent in fabulous New York City I am back to the blogosphere and ready to get back into the recipe groove. My husband and I had so many fun and exciting experiences, including partaking of oodles and oodles of delicious food. This week on the blog I am fully dedicating the posts to our amazing trip and to some of our favorite dishes we enjoyed while there. Here's to you, New York! Thanks for a wonderful week!
And a happy Memorial Day to everyone as well! We sure are grateful for all those men and women who have sacrificed their lives for our freedom. We were lucky to have been in New York City during Fleet Week, and on the Hudson River during the parade of ships to see the men and women in their uniforms come under the bridge from the Atlantic Ocean on all of their ships. All of them saluting the Statue of Liberty and Ground Zero as they went by each. It was a pretty amazing experience. I hope you have a great day with your families celebrating this very special day.
The first of many favorite dishes is a no brainer. You can't go to New York and not eat a slice of famous New York cheesecake. The smooth and creamy texture is like a sweet song in my mouth. Today I'd like to share not only one recipe but three recipes for New York cheesecake. That way you can check out all the ingredients and decide which one sounds the best to you. Or make all three and pick a favorite, that's what I would do!
All three recipes come from Moms Who Think. And all three contributors swear by their recipes!
New York Cheesecake #1
Ingredients
1/3 c. butter, melted
1 1/2 c. cinnamon graham cracker crumbs
3 1/4 packages (8 oz. each) cream cheese, softened
1 can (14 oz.) sweetened condensed milk
2 tsp. vanilla extract
2 eggs
Directions
Preheat oven to 300 degrees. Combine graham cracker crumbs and butter; press evenly on the bottom of a 9 inch pie pan.
In a large mixing bowl, beat the cream cheese until fluffy. Gradually add the sweetened condensed milk, beating until smooth.
Add vanilla and eggs, mix well. Pour into prepared pie pan. Bake for 1 hour, then turn off the oven and leave the cheesecake inside. Prop the door open slightly for an additional hour. Refrigerate at least 6 hours until firm.
New York Cheesecake #2
Crust Ingredients
1 1/2 c. graham cracker crumbs
1/4 c. sugar
1/4 c. butter, melted
Filling Ingredients
2 lbs. ricotta cheese
6 eggs
2 Tbsp. flour
1 1/2 c. sugar
1 tsp. vanilla
1 large can evaporated milk
Directions
Begin by making the crust: Mix the graham cracker crumbs, sugar, and the melted butter together. Press the mixture into the bottom of a spring form pan or 9 inch pie pan.
In a large mixing bowl add the eggs to the ricotta cheese, one at a time, beating thoroughly after each egg is added.
Mix flour and sugar together and add to the cheese mixture. Fold in vanilla and evaporated milk. Pour into the pan and bake for 50 to 60 minutes at 350 degrees, until firm. Chill overnight.
New York Cheesecake #3 (No Crust)
Ingredients
2 c. sour cream
1 lb. ricotta cheese
1/2 c. butter, melted
1 1/2 c. sugar
16 oz. cream cheese
3 Tbsp. flour
3 extra large eggs
1 Tbsp. vanilla
3 Tbsp. cornstarch
1 Tbsp. lemon juice
Directions
Combine sour cream and ricotta cheese in a large mixing bowl. Add the butter, sugar, and cream cheese, beating together slowly.
Increase the speed to medium and add flour, eggs, vanilla, cornstarch, and lemon juice. Beat for 5 minutes. Pour into a spring form pan or 9 inch pie pan.
Bake at 350 degrees for 1 hour, then turn off the oven and leave the cheesecake in the oven for one more hour with the door closed. Cool on a rack.