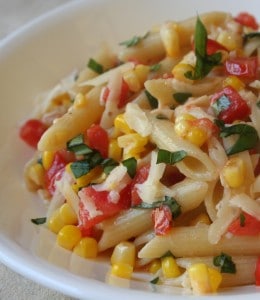 Even though school and fall are right around the corner, there's still time for a few more picnics and bbq's. Pasta salad is one of those side dishes that's a must for these occasions. It's simple to make and very popular.
But for me the "simple" part doesn't come till I figure out what I'm putting in the pasta salad. And I have to admit, I never make pasta salads from scratch for that reason. The mix-ins and the dressing are the hardest parts for me. Then Food Network Magazine did a whole section about pasta salads and a guide to making the perfect one. And I'm happy to say I've been converted to making pasta salads from scratch! This recipe leads to thousands of combinations!
You're just 5 steps away from making the perfect pasta salad!
Bring a pot of salted water to a boil. Cook 1/2 pound of any of these pastas (minus the long pastas) as the label directs; drain and rinse under cold water. Transfer to a large bowl.
Not pictured above that also work great: elbows, rigatoni (small ones) and tortellini
Step 2:
Pick a Protein (optional)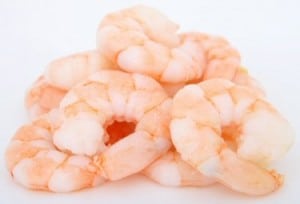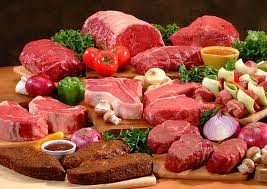 Add 1 cup of any of these ingredients, if desired:
Chicken, cooked and chopped
Steak, cooked and chopped
Ham or salami, cubed
Roast beef, chopped
Canned tuna, drained and flaked
Lump crab meat, picked over
Shrimp, cooked and chopped
Eggs, hard-boiled and chopped
Baked tofu, chopped
Step 3:
Pick Your Vegetables
Add 2 of these vegetables or beans, 1 cup each. (To blanch veggies, boil until crisp-tender, then drain and cool in ice water.)
Broccoli florets, blanched
Corn kernels, blanched
Carrots, shredded
Chery tomatoes, halved
Green beans, blanched and chopped
Frozen peas or snap peas, blanched
Celery, sliced
Cucumber, diced
Red onion, diced
Bell pepper, diced
Asparagus, blanched and chopped
Canned chickpeas or white beans, drained and rinsed
Step 4:
Pick a Mix-In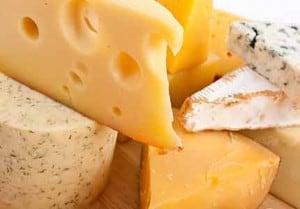 Add 1/2 cup of any of these ingredients:
Sun-dried tomatoes, chopped
Roasted red peppers, chopped
Olives, pitted and chopped
Any cheese, shredded or crumbled
Any nut, toasted and chopped
Bacon, cooked and crumbled
Step 5:
Dress the Salad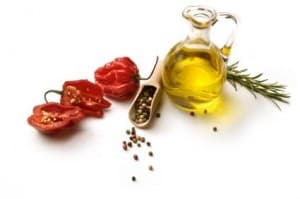 Make one of these dressings, then pour over the pasta salad and toss. Season with salt and pepper. Chill for up to 3 hours.
Vinaigrette
Whisk 1/3 c. olive oil, 2 Tbsp. white wine vinegar, 1 minced shallot, 1/2 tsp salt, and pepper to taste.
Creamy Herb
Whisk 1/3 c. mayo, 3 Tbsp. sour cream, 1 1/2 Tbsp. lemon juice, 1/2 c. chopped mixed herbs, and salt and pepper to taste.
Garlic Oil
Cook 3 thinly sliced garlic cloves and a pinch of red pepper flakes in 1/3 c. olive oil over medium heat, stirring, 3 minutes; let cool. Season with salt and pepper.
Creamy Parmesan
Mix 1/4 c. each mayo and sour cream, 1 Tbsp. lemon juice, 1/4 tsp. finely grated garlic, 3/4 c. grated Parmesan, and salt and pepper to taste.