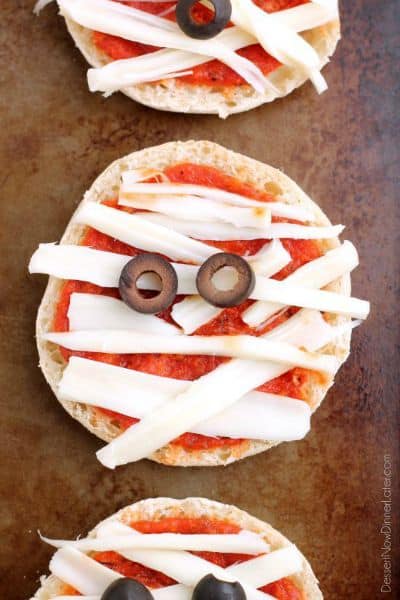 What kid wouldn't want to dig into a little mummy pizza before they head out trick-or-treating? We will definitely be making this fun recipe from Amber at Dessert Now, Dinner Later!
Click here to get the recipe for Mini Mummy Pizzas!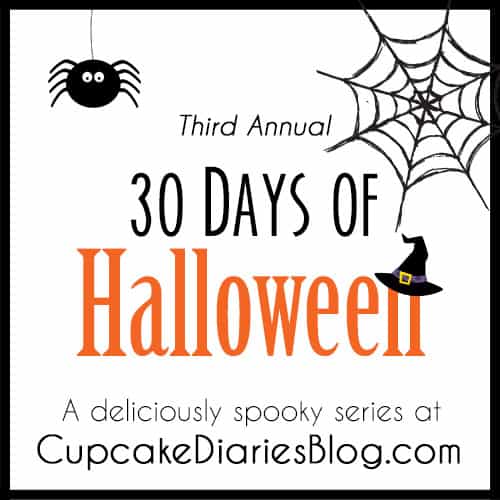 This recipe is part of "30 Days of Halloween" 2015 here at Cupcake Diaries.
And speaking of mummies, we're "wrapping" things up with the series tomorrow! It's a bitter-sweet thing. Come on back tomorrow for a no-bake Halloween treat.