This shop has been compensated by Inmar Intelligence and its advertiser. All opinions are mine alone. #SaraLeeSummer #MealTimeSavings
Microwave Single-Serve Bread Pudding is the perfect treat to make as a family! Each person can customize their own dessert by adding marshmallows, sprinkles, and more!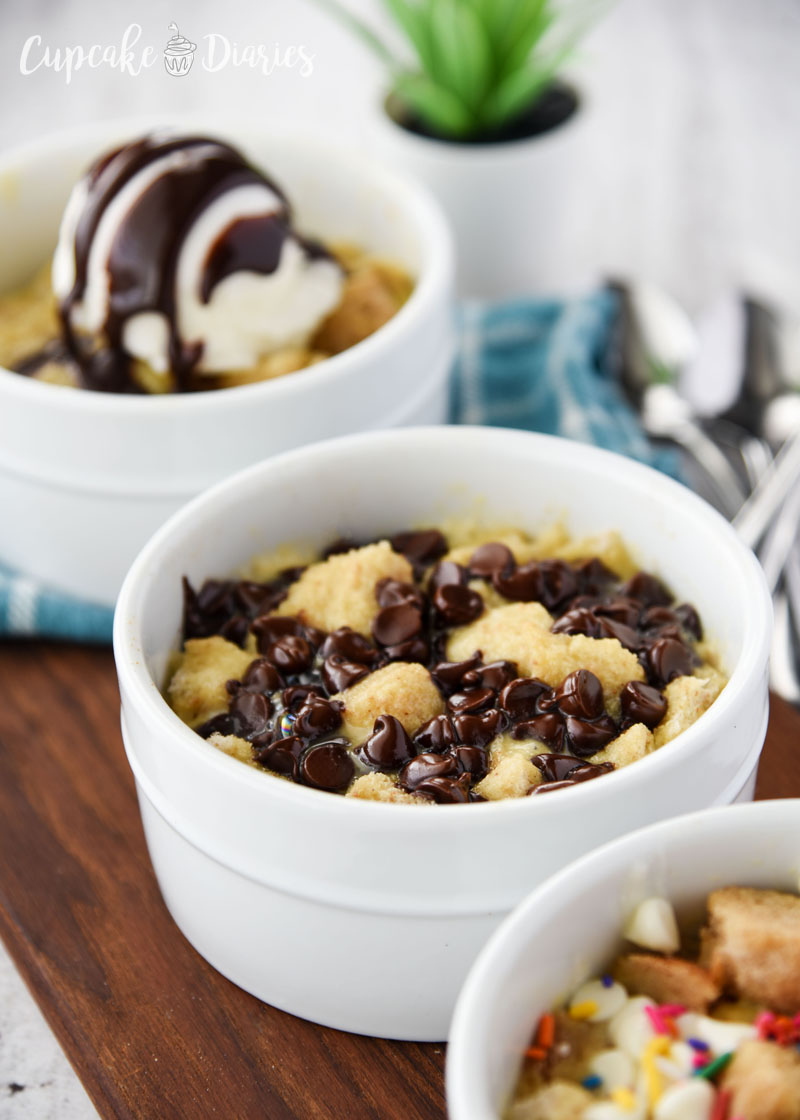 My kids are so funny when it comes to their bread. They have bread every day in some form or another! Toast and sandwiches are two of their favorite ways to enjoy a slice of bread. My oldest is particularly interested in soft bread and Sara Lee® exceeds his expectations! He asks for Sara Lee for lunch.
Besides soft, Sara Lee bread is super tasty and is especially good in these bread pudding desserts.
Click the below image to add Sara Lee® Bread to your Walmart Grocery cart.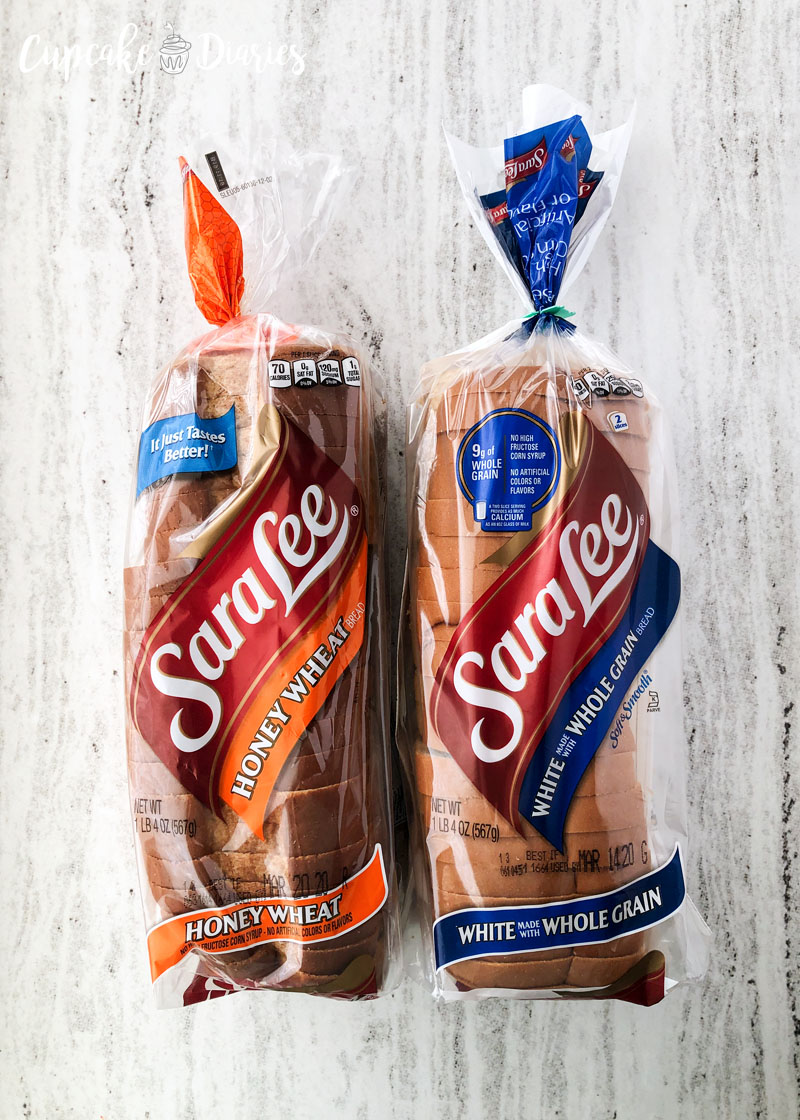 Why is Sara Lee Bread the Best for Families?
When I bite into a slice of Sara Lee bread it's like I'm taking a bite into my childhood. Those were some wonderfully happy times full of Sara Lee sandwiches! It's a traditional brand with ingredients and taste (even variety!) that make it so perfect for families. No artificial colors or flavors here!
Sara Lee has contributed to helping families during this time, like Feeding America. Bimbo Bakeries proudly partnered with Feeding America through food donations and volunteerism, supporting our neighbors and communities where we live, work, and serve.
What are the Best Sara Lee Breads for Families?
All the different bread varieties make it really easy to find the perfect kind for your meal or special occasion. This selection of breads in particular are great for families!
Sara Lee® 100% Whole Wheat Bread: One slice of this bread has 13 grams of whole grains and it's my husband's favorite!
Sara Lee® Butter Bread: It's like having a slice of bread and butter with your sandwich! This bread even smells amazing. No high fructose corn syrup, artificial colors or flavors, and 0g Trans Fat. It's also low fat and a cholesterol free food!
Sara Lee® Honey Wheat Bread: This is my kids' favorite! It's the Sara Lee classic wheat with a touch of golden honey and without high fructose corn syrup, artificial colors, or flavors!
Sara Lee® White made with Whole Grain Bread: This bread is tasty, nutritious, and 2 slices pack as much calcium as an 8 oz glass of milk! Other vitamins include D, A, E, and iron.
Did I mention the softness of Sara Lee bread? That's how you know your bread is soft!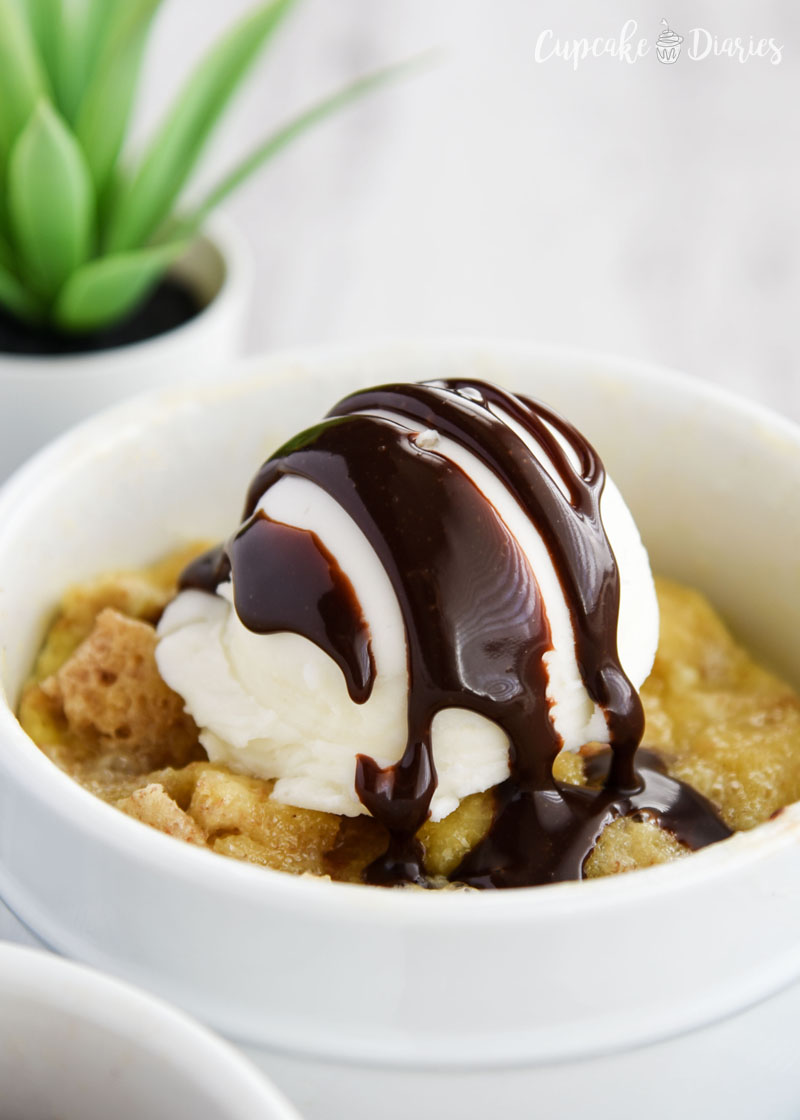 We used Sara Lee Honey Wheat Bread for our bread pudding desserts. The kids loved choosing their toppings and mix-ins! Marshmallows mixed in with vanilla ice cream on top was my favorite. Yum!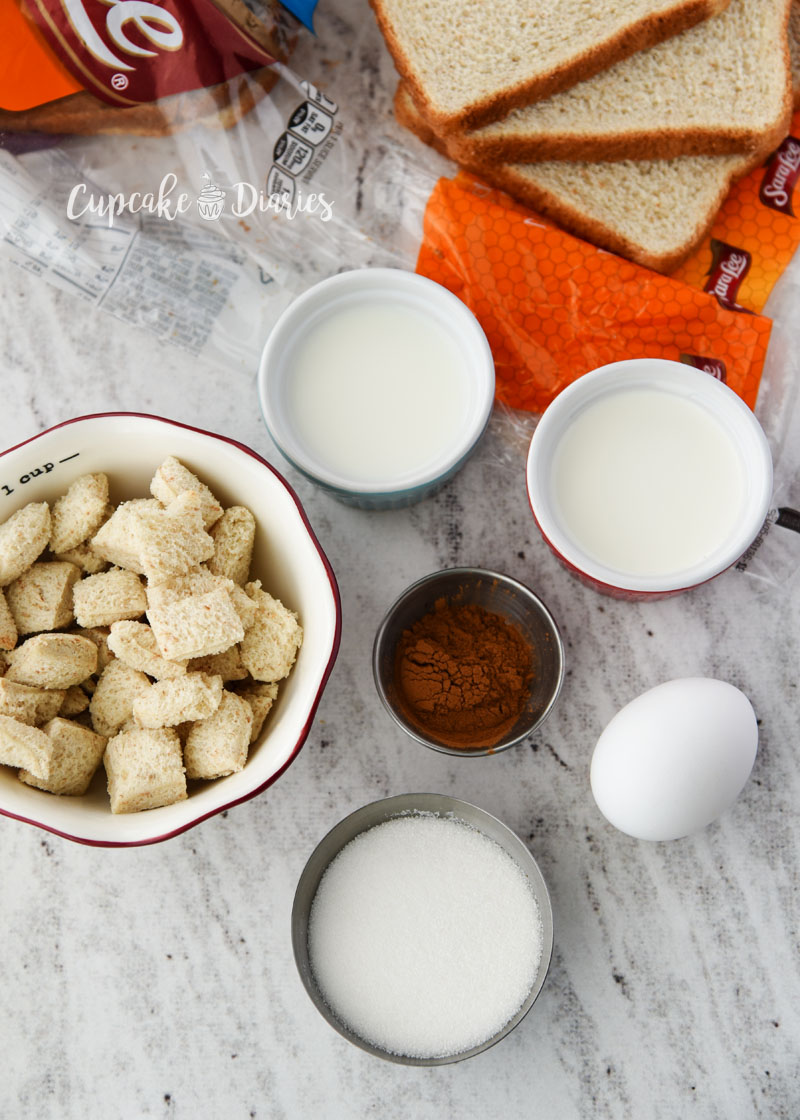 You're going to love just how easy it is to make these individual servings of bread pudding because all ingredients are commonly found in your pantry and easy to use!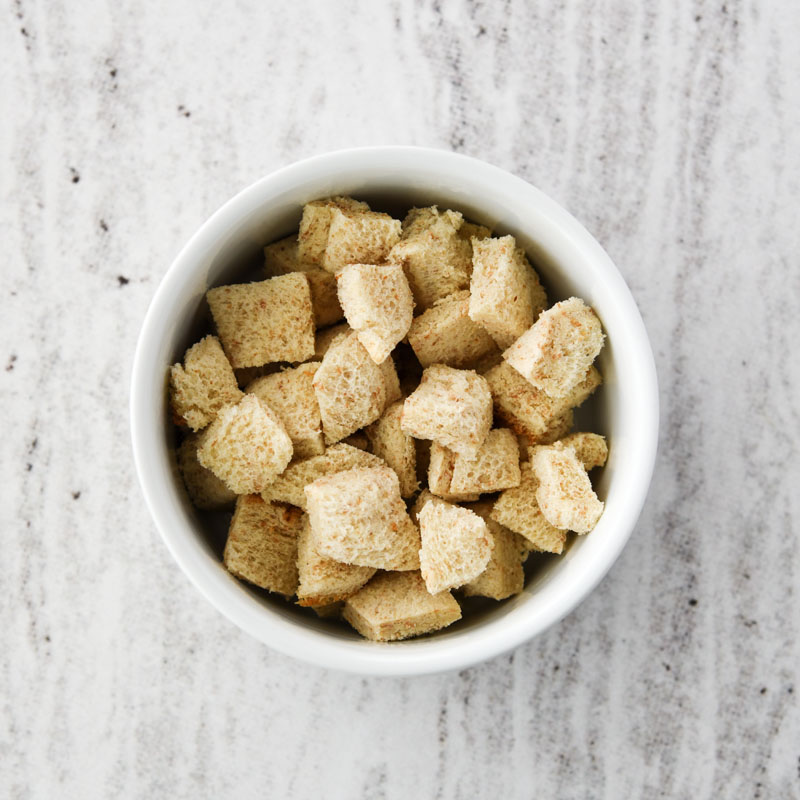 Each kid can make their own bread pudding! The first step is to cut or tear up the bread and place it in a shallow bowl you're going to use in the microwave.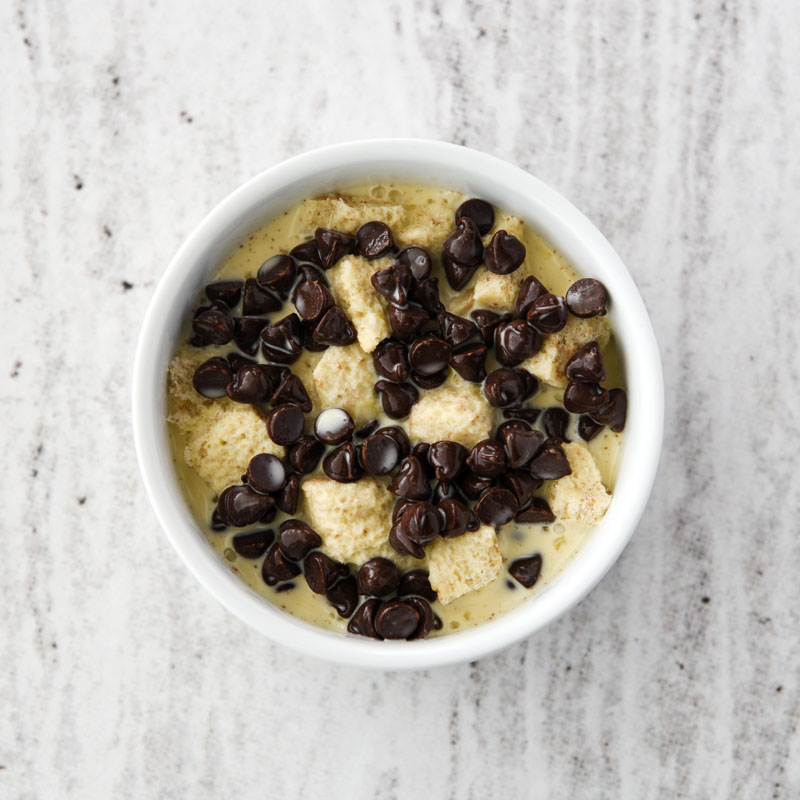 Next you're going to whisk all of your ingredients together in a separate bowl, including your favorite mix-ins like chocolate chips and marshmallows, and pour it right over your bread pieces.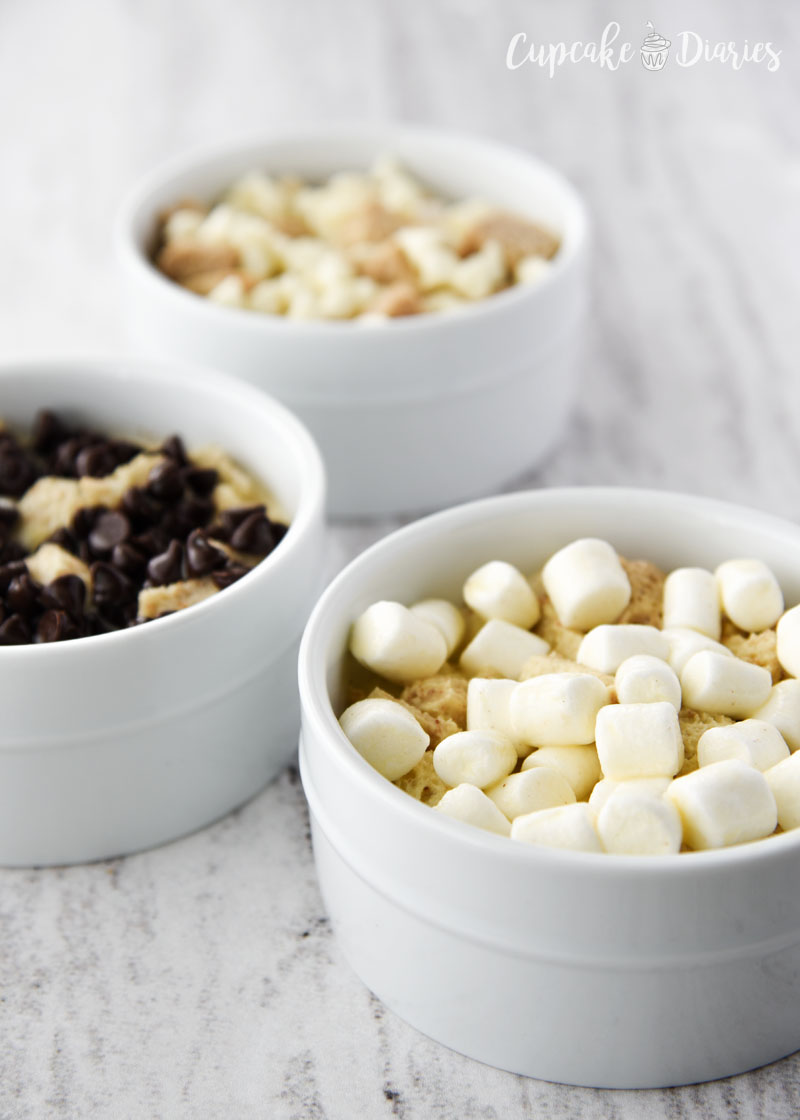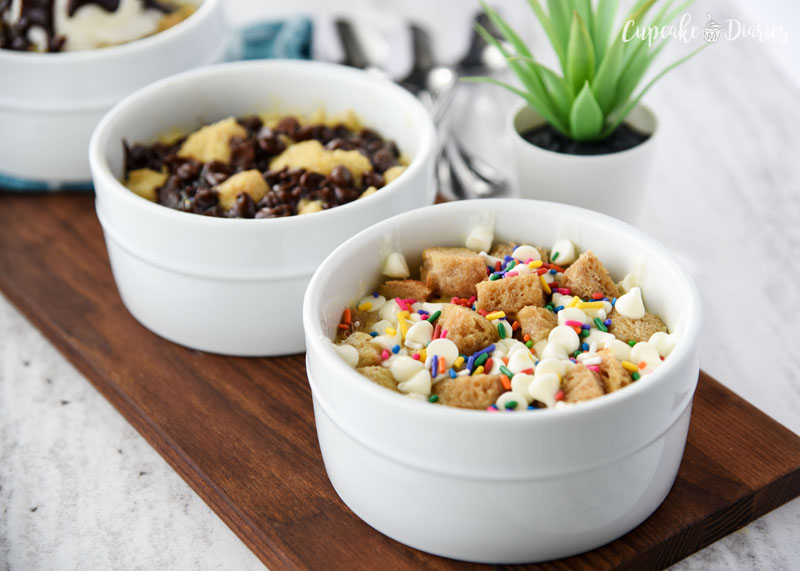 It only takes two minutes till you have a delicious dessert that you get to make yourself! Each member will have their own custom-made treat in no time.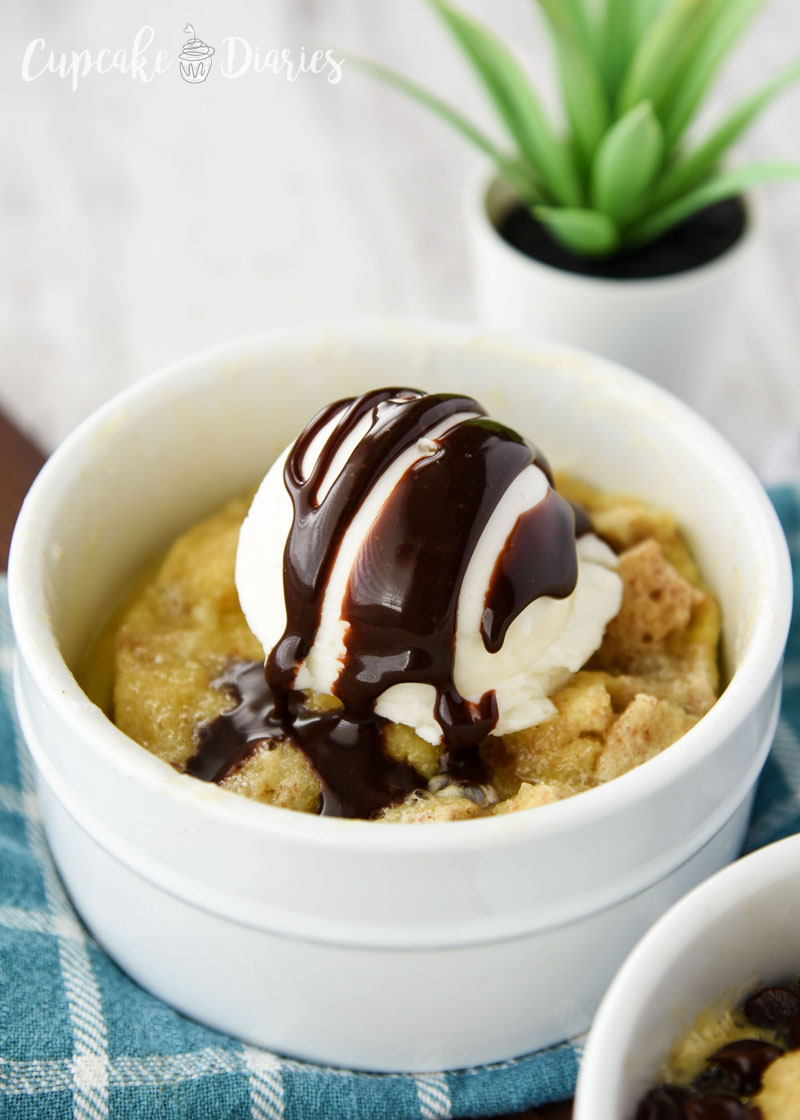 You only need five minutes from prep to cook time to make these single servings of bread pudding!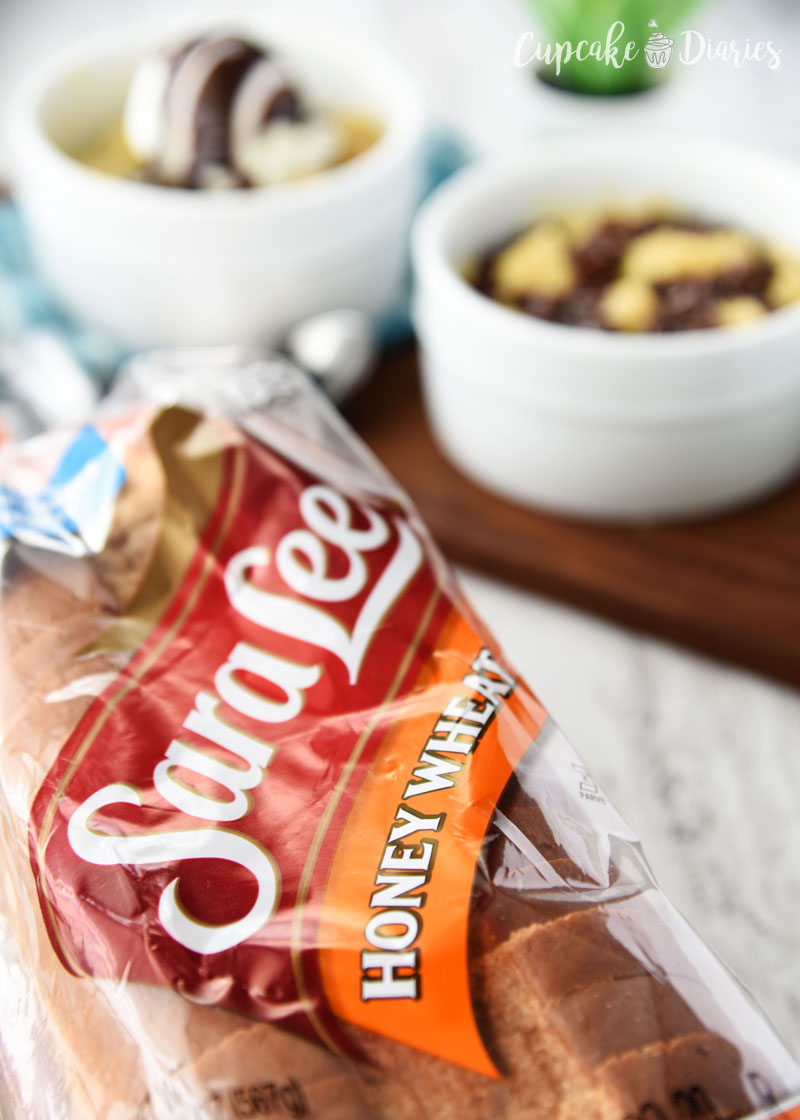 We just really love Sara Lee bread and I'm currently enjoying a slice of Sara Lee Honey Wheat as I type this! The brand itself reminds me of family and that's exactly the kind of food I want to serve to my own family.
Microwave Single-Serving Bread Pudding
makes 1 serving (one loaf of Sara Lee bread will make 4 servings)
Ingredients
1 c. Sara Lee bread pieces
1 large egg
1/4 c. milk
1/4 c. heavy cream
1/4 tsp. vanilla
2 Tbsp granulated sugar
pinch of ground cinnamon
chocolate chips, marshmallows, sprinkles, and any other favorite add-ins
Directions
Place bread pieces in a shallow microwavable bowl; set aside.
Whisk egg, milk, heavy cream, vanilla, sugar, and cinnamon until combined in a small mixing bowl; add favorite add-ins and stir.
Pour mixture over the bread pieces to cover. Place in the microwave and heat for 1 minute, uncovered. Carefully remove from the microwave and look to see if the mixture around the outside is still liquidy. If it is, place bowl back in the microwave for 30 more seconds. Liquid should reach a pudding texture.
Carefully remove from the microwave and top with other toppings, if desired.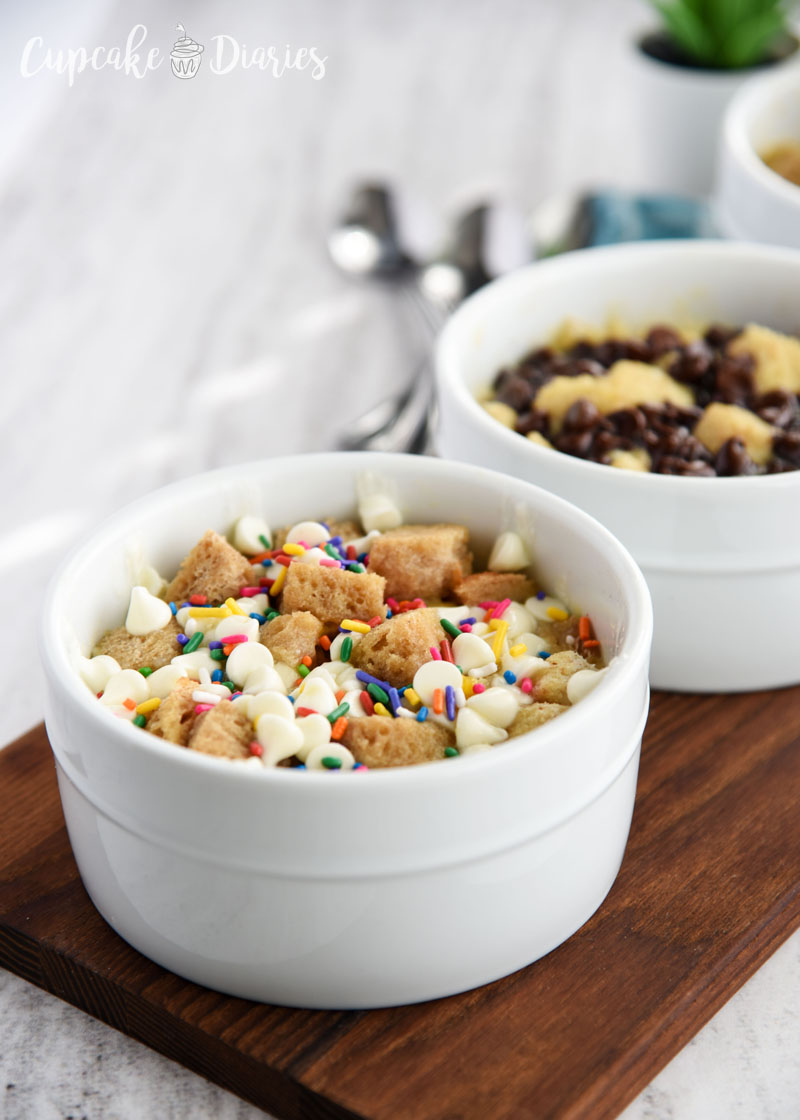 The kids loved making their own desserts and especially the part where they got to eat them! This is a great dessert for family time in the kitchen where the kids can learn how to use the tools and crack eggs.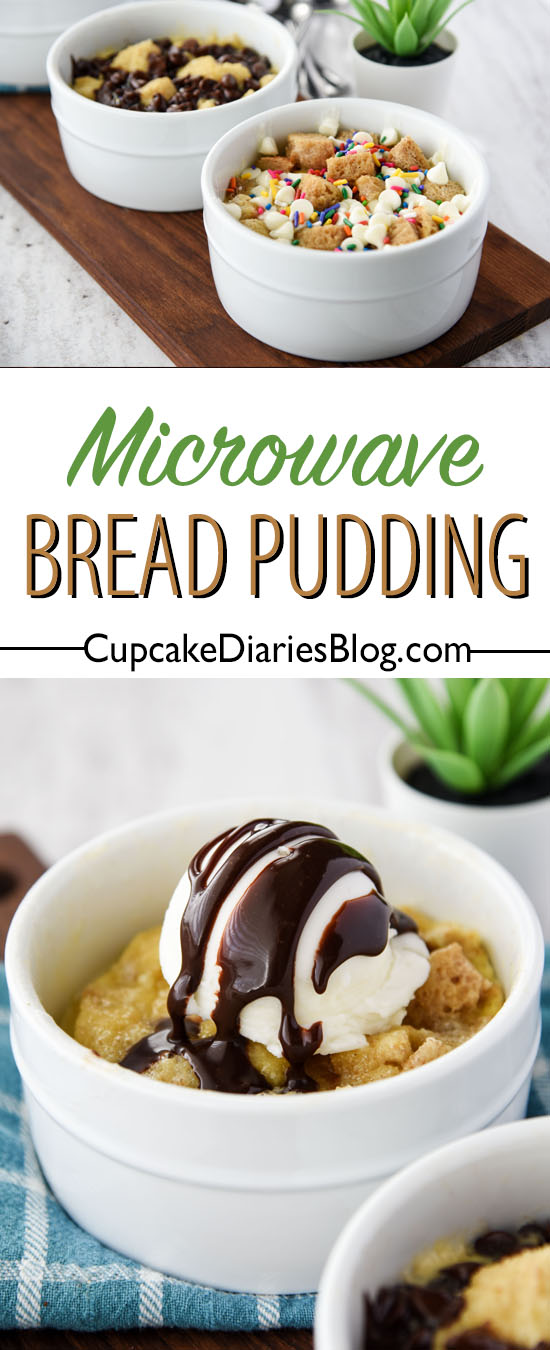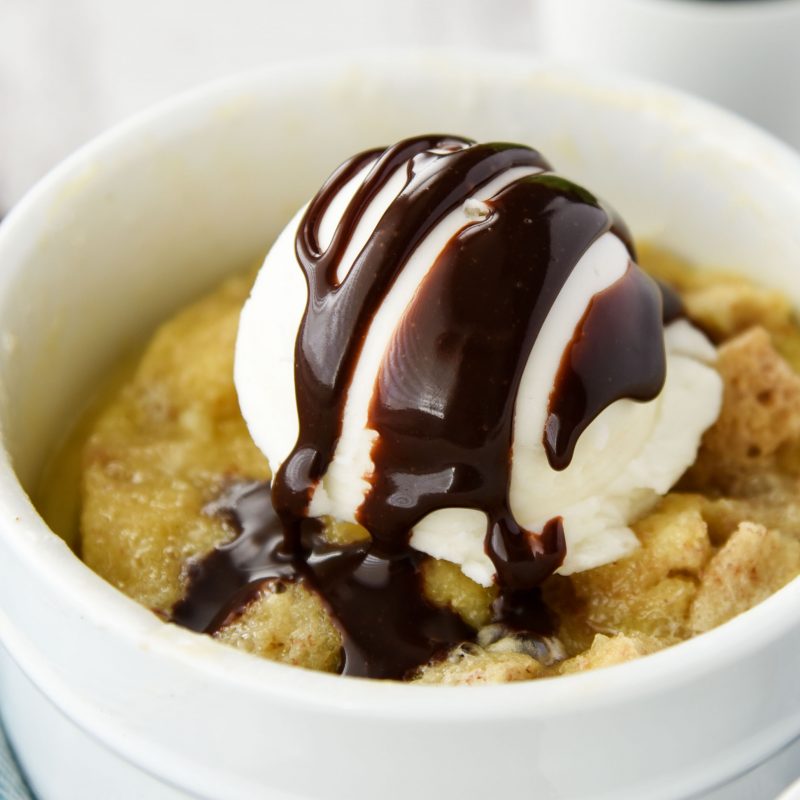 Head to your local Walmart and pick out your favorite Sara Lee bread to make this delicious bread pudding ASAP! You won't want to buy another bread again!