A few weeks ago I shared this recipe over at The Dwelling Tree. Just in case you missed it over there, I wanted to share it with you here!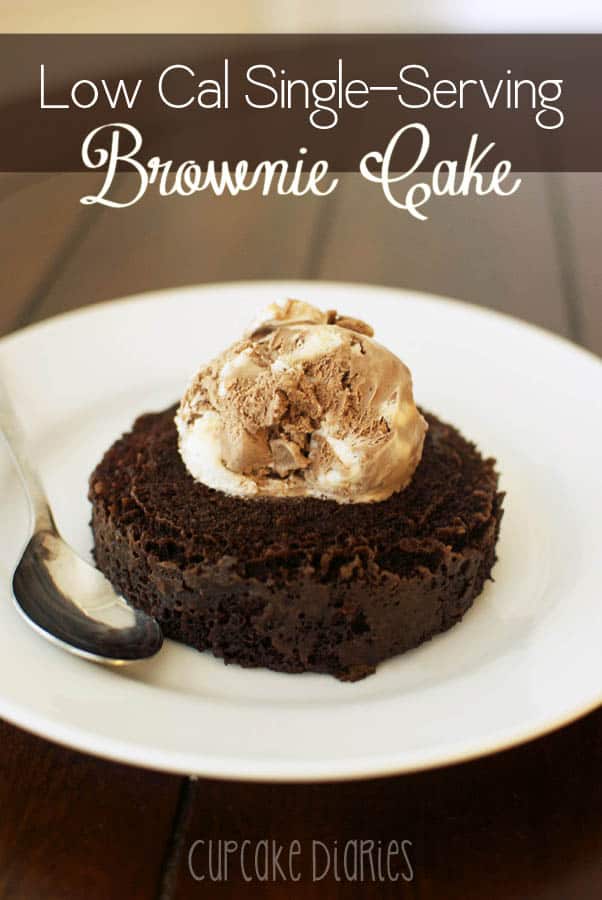 Let's be honest. The desserts I make on a regular basis are nowhere near low in calorie. I love my sugar! Recently I decided to give something new a try and make a delicious, chocolatey dessert that tastes like it has all the sugary goodness packed in and perfect size for just me. Yes, I did throw some ice cream on top! I couldn't resist! But this brownie cake really didn't need it! It's super moist and has just the right amount of sweetness. And did I mention you cook it in the microwave??? It's an ideal dessert! Low cal, chocolatey, and fast.
Low Cal Single-Serving Brownie Cake
1 Tbsp plus 1 tsp. cocoa powder
3 Tbsp flour
1/8 tsp. salt
1/4 tsp. baking powder
3 Tbsp almond milk (or cow's milk)
1/4 tsp. vanilla extract
3 packets Nectresse sugar substitute
1 Tbsp applesauce
Combine all the dry ingredients in a bowl and mix well. I'm talking SUPER well or you'll get a bitter aftertaste in your brownie cake. Combine the liquids in another bowl and add to the dry mixture. Grease a ramekin if you want to eat your brownie cake on a plate. Or you can eat it right out of the ramekin or out of a coffee mug.
Pour into the ramekin or coffee mug and place in the microwave for 45 seconds to a minute. Eat while it's nice and warm. Enjoy!