Are you as excited for the next installment of The Hunger Games movies as I am? I am DYING to see Mockingjay Part 1! I confess, however, that I am still working on the book. According to my Kindle I am 49% of the way through. So close!! This book is amazing.
In celebration of this amazing movie hitting theaters next weekend, I've joined the Happy Hunger Games Blog Series over at Rae Gun Ramblings. This has been such a fun series! Head over there and check out more printables, recipes, and DIY ideas for the upcoming movie.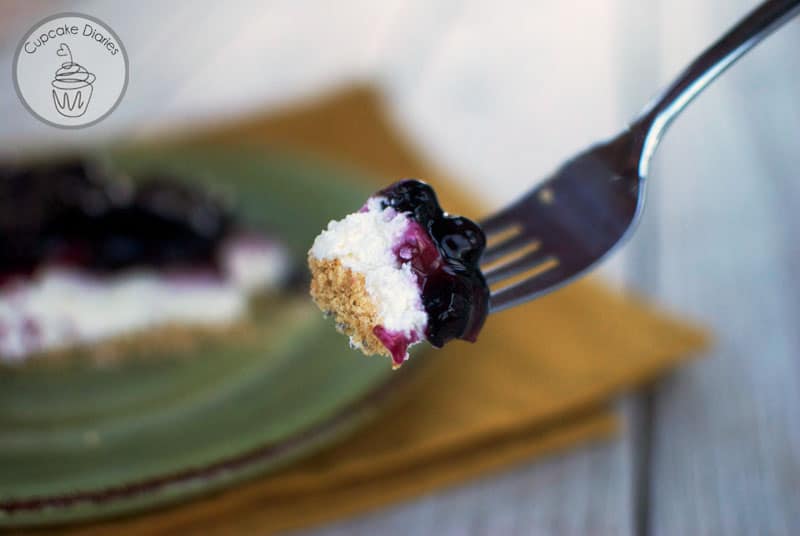 For my part in the series, I came up with a deliciously dangerous dessert for you to make and enjoy. Eat at your own risk!! This cheesecake has nightlock berries smeared all over it. You know the ones Katniss and Peeta almost ate together to stick it to the capital? Yep, those are the ones. Ok, they're not really nightlock berries. That would be plain crazy. But blueberries sure look a lot like nightlock berries!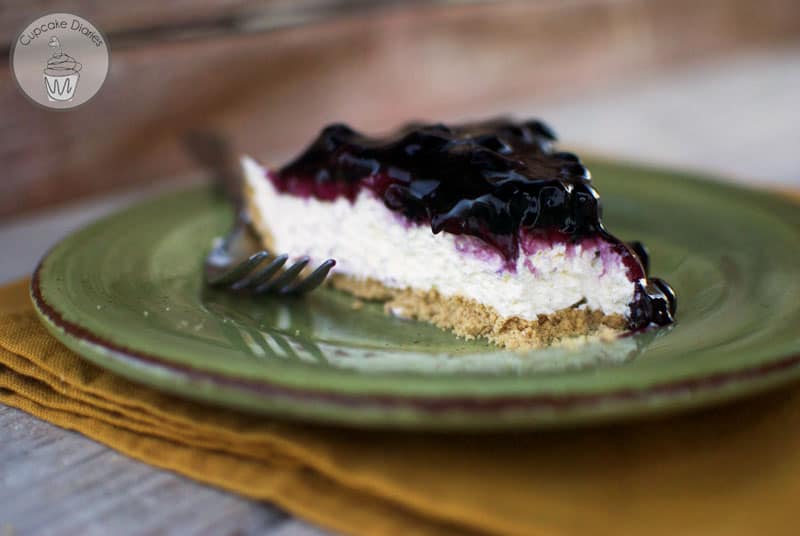 This cheesecake is super easy to make and even easier to chow down on. I'm almost embarrassed at how fast we ate this! Almost. 😉
This cheesecake would be perfect for a Thanksgiving dessert option! And did I mention it's no-bake? Even better!
The Hunger Games-Inspired Nightlock Berry Cheesecake
Ingredients
1 8oz package cream cheese, softened
1 8oz container Cool Whip
1 c. powdered sugar
1 graham cracker pie crust
1 can blueberry pie filling
Instructions
Place cream cheese and Cool Whip in the bowl of a stand mixer. Beat using whisk attachment until smooth.

Stir in powdered sugar, being careful not to over still or it will go thin.

Spread mixture evenly into pie crust. Top with blueberry filling, cover with the lid, and place in the fridge to set for at least one hour.