This shop has been compensated by Collective Bias, Inc. and The Coca-Cola Company. All opinions are mine alone. #GiftACoke #CollectiveBias
If hosting Friendsgiving sounds intimidating, you're going to love having this list of ideas to make planning for the day easier!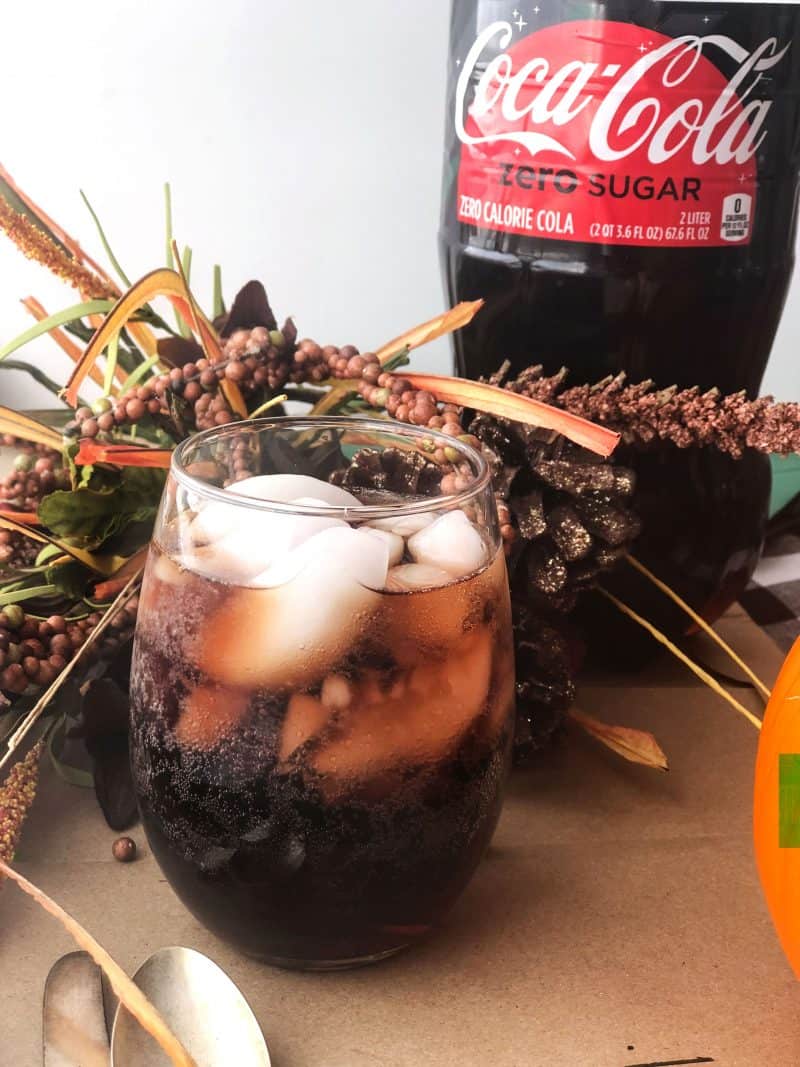 Friendsgiving is one of the greatest ideas in the history of holiday ideas. Whoever came up with it deserves some kind of prize. The thought of having a Thanksgiving dinner with my closest friends and celebrating that friendship just makes me happy. My friends and I love getting together, so a Friendsgiving would just be icing on the cake! Hosting any kind of event can be a little overwhelming and stressful. Today I've put together a list of ways to make things easier on you as the host while still creating a fun and festive Friendsgiving. Here's how to do it! (And for even more Friendsgiving and holiday ideas, click here!)
SERVE AN EASY AND DELICIOUS DRINK
My friends and I don't mess around when it comes to drinks. We are all about our Coca-Cola® products and any tasty concoction we can make. I'm so excited to share this excellent Coca-Cola® drink recipe with you! My mother-in-law was the first taste tester and she absolutely loved it. And it starts with Coca-Cola® and Coca-Cola® Zero Sugar!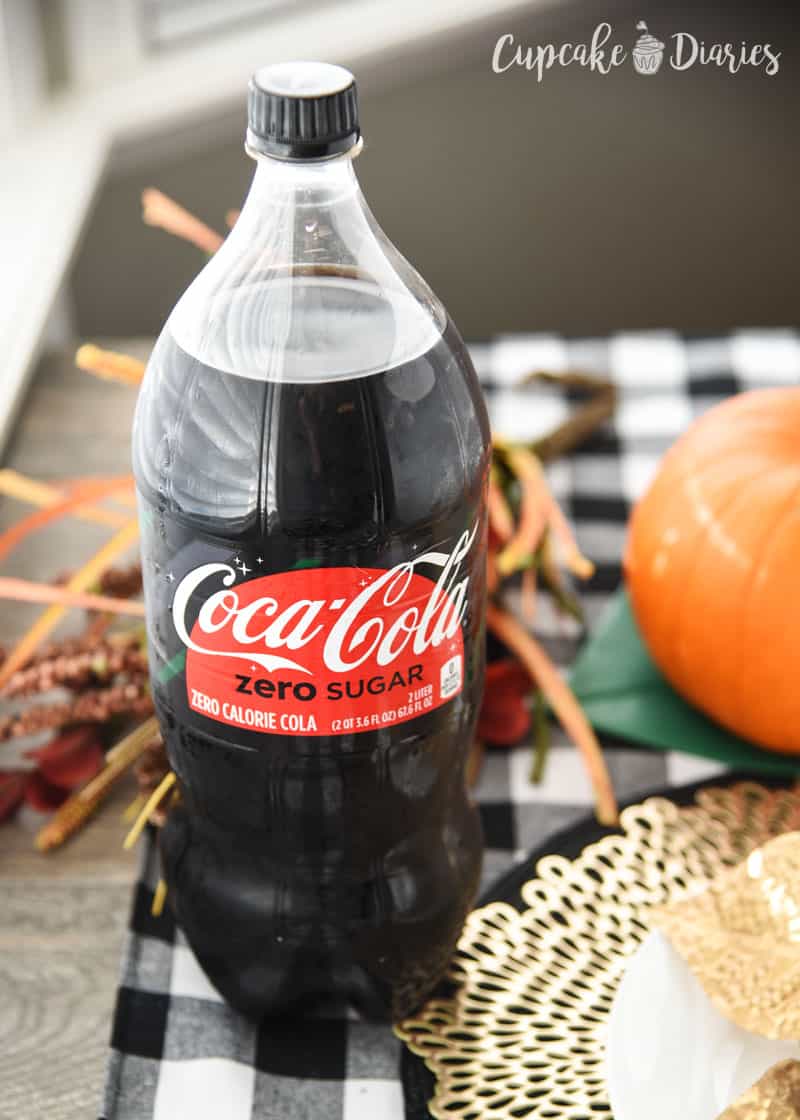 My friends and I have conversations about Coca-Cola® on a semi-regular basis because we love it so much. Having it as part of our Friendsgiving is just so right! As you're at Walmart picking up everything for your Friendsgiving, grab some Coca-Cola® and Coca-Cola® Zero Sugar for your drinks! I think back on the polar bear commercials and the magic they always brought to the holidays when I was a kid, and continue to do through adulthood. Coca-Cola® and the holidays just go together!
Let's get to the recipe! Your friends are going to love having a Cranberry Vanilla Coke-Tail at Friendsgiving dinner. I was so excited about this flavor combo and that it tasted so good. My mother-in-law absolutely loved it. I would never have thought to put cranberry juice in a soda drink. It's just so darn good!
Cranberry-Vanilla Coke-Tail Recipe
Ingredients:
Coca-Cola® or Coca-Cola® Zero Sugar
Simply® Cranberry Cocktail
2 to 3 drops of Imitation Vanilla Flavoring
Directions:
Fill a glass 3/4 of the way with Coca-Cola® or Coca-Cola® Zero Sugar. Add 2 to 3 drops of imitation vanilla flavoring and top it off with cranberry juice. Give it a good stir, then serve.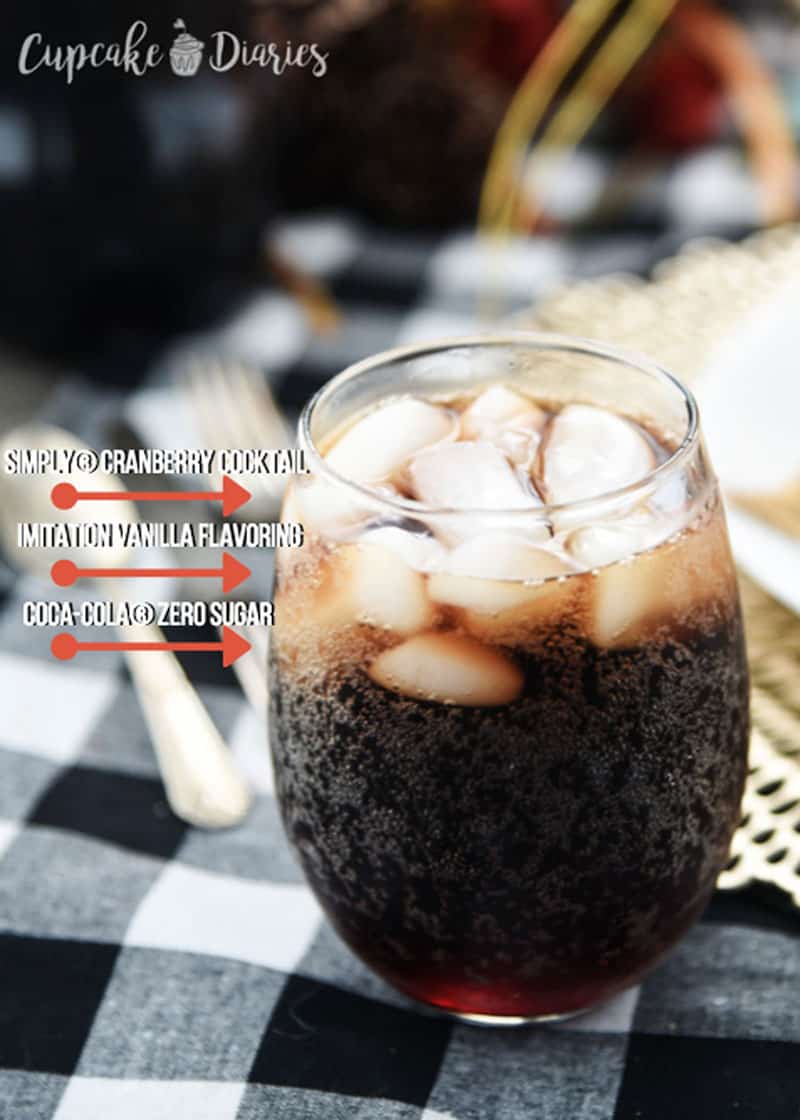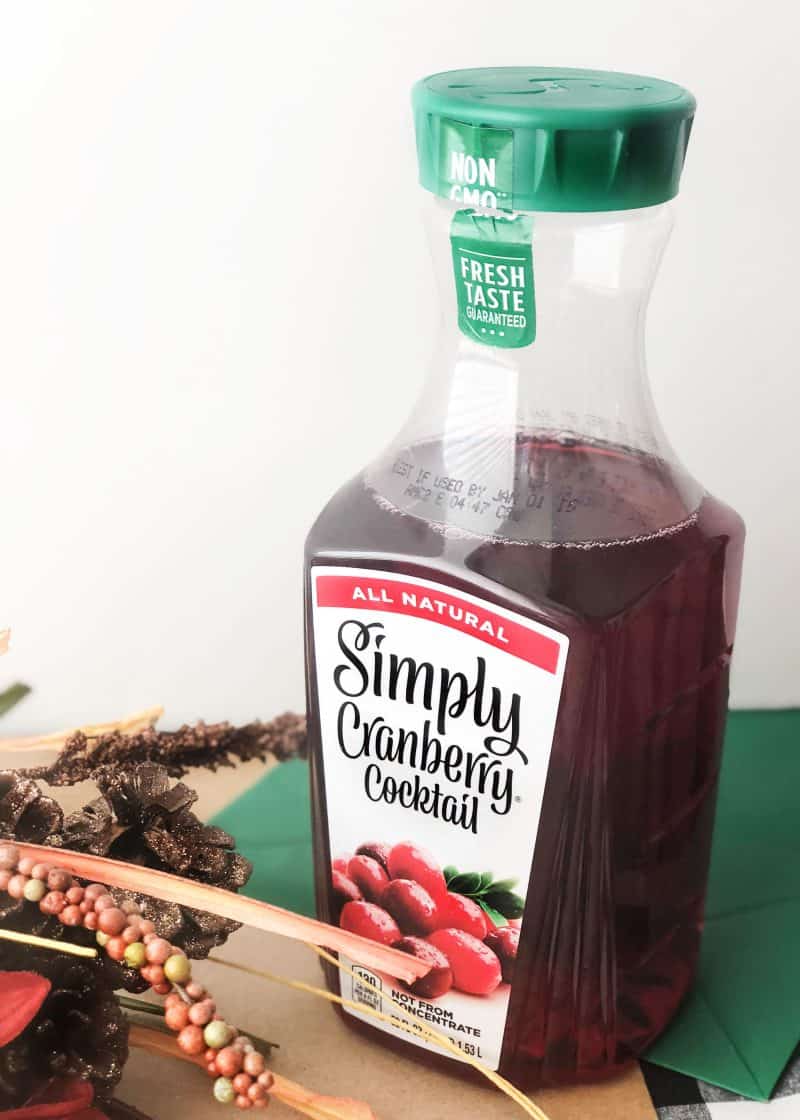 This drink is super easy to make and your friends can make theirs as big or small as they'd like.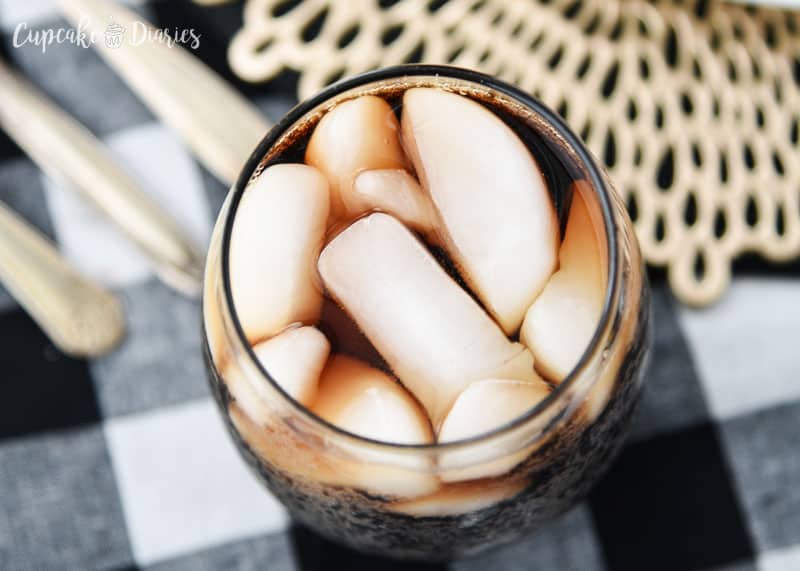 Have Enough Food to Serve
There's nothing worse than running out of food when you have guests over. We don't want to happen, so I created a guide for you to follow based on how many people are coming over for Friendsgiving. It also includes what kinds of food to serve. One less thing to have to think about!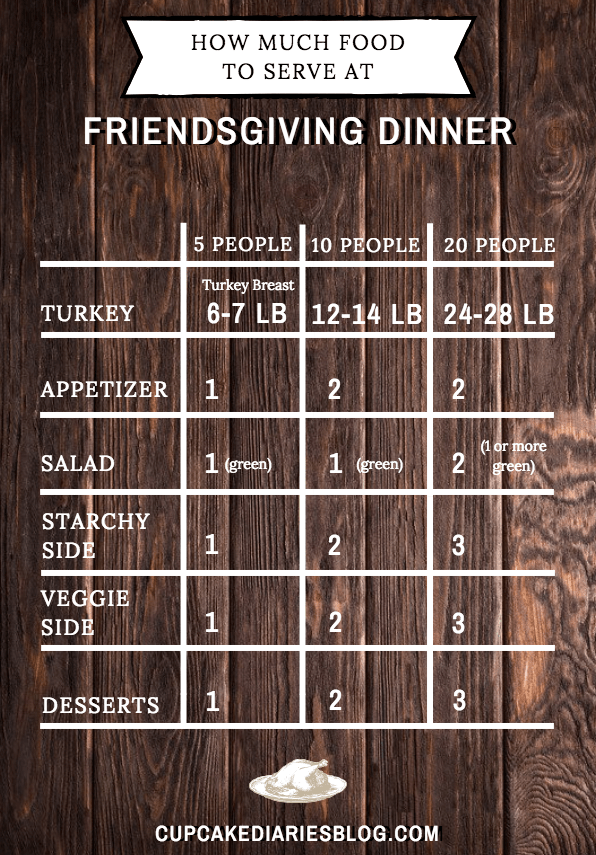 Delegate, Delegate, Delegate!
Guess what. You don't have to cook all the food yourself for your Friendsgiving! Say whaaa? Asking your friends to contribute to the meal and brings some sides and desserts is going to relieve a ton of stress and make your preparations a ton easier. Here are some yummy ideas for you to delegate!
My little brother loves Green Bean Casserole and could probably polish off a pan himself. They're a very flavorful side dish for a friend to bring for dinner! Every Friendsgiving table needs a dinner roll. My recipe for Copycat Texas Roadhouse Rolls is the perfect one for someone to make and bring.
Another great bean recipe is Three Bean Salad. This recipe reminds me of my grandparents and holiday celebrations as a kid. If you're not keen on mashed potatoes, Ranch Roasted Potatoes are a great option. They're easy to make and everyone loves them. And finally, a bowl of Green Beans and Bacon is a fresh and flavorful side for Friendsgiving. And so pretty! This recipe also reminds me of Grandma and Grandpa.
Be Prepared!
You'll soon realizing during your Friendsgiving planning that there are all kinds of little things to remember to be ready for your guests. This list below will work as a guide for you to make sure you have everything you need for your guests:
Tables and chairs with a place for everyone to sit
Plates
Silverware
Napkins
Glasses
Serving bowls, platters, serving utensils for each
A place to put everything
Space in the fridge
Containers for leftovers
Garbage bags
Toilet paper
Hand soap
Hand towels
Give Your Guests a Way to Share What They're Thankful For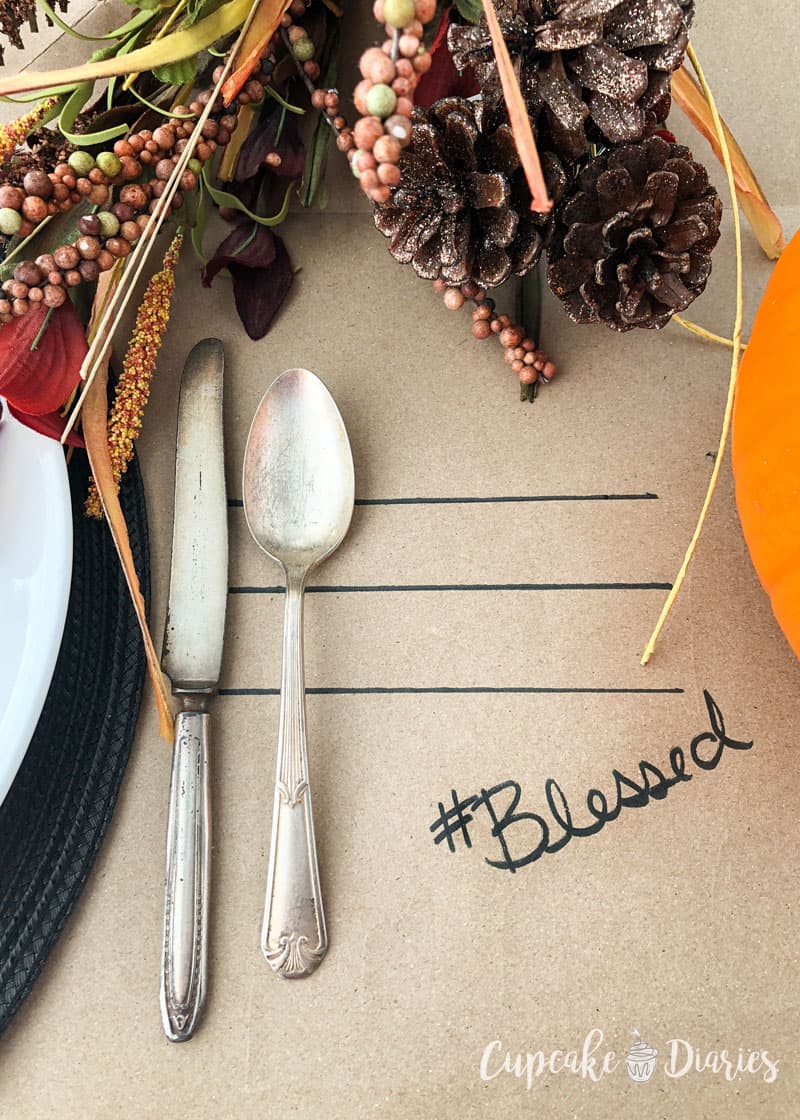 This one is going to make my dad laugh because he always jokes about going around the room saying what we're thankful for – with 50+ people. Ha! That comment makes me laugh every year. For your Friendsgiving, you can cover the table(s) with packing paper, draw some lines at each setting, and give everyone a pen to write a few things they are thankful for. It's a great way to not only add to the day, but the packing paper looks great and makes cleanup a breeze!
Send Guests Home with a Parting Gift
What's one thing my friends would absolutely love to take home with them after Friendsgiving? Coca-Cola® and Coca-Cola® Zero Sugar so they can make their own Cranberry-Vanilla Coke-Tails at home! Coca-Cola® is the perfect gift for all my friends.
Click here for even more Friendsgiving and holiday inspiration!