Whether you're making Halloween dinner or planning a party, these savory skewers are loaded with chicken, pasta, and other goodness for the perfect bite!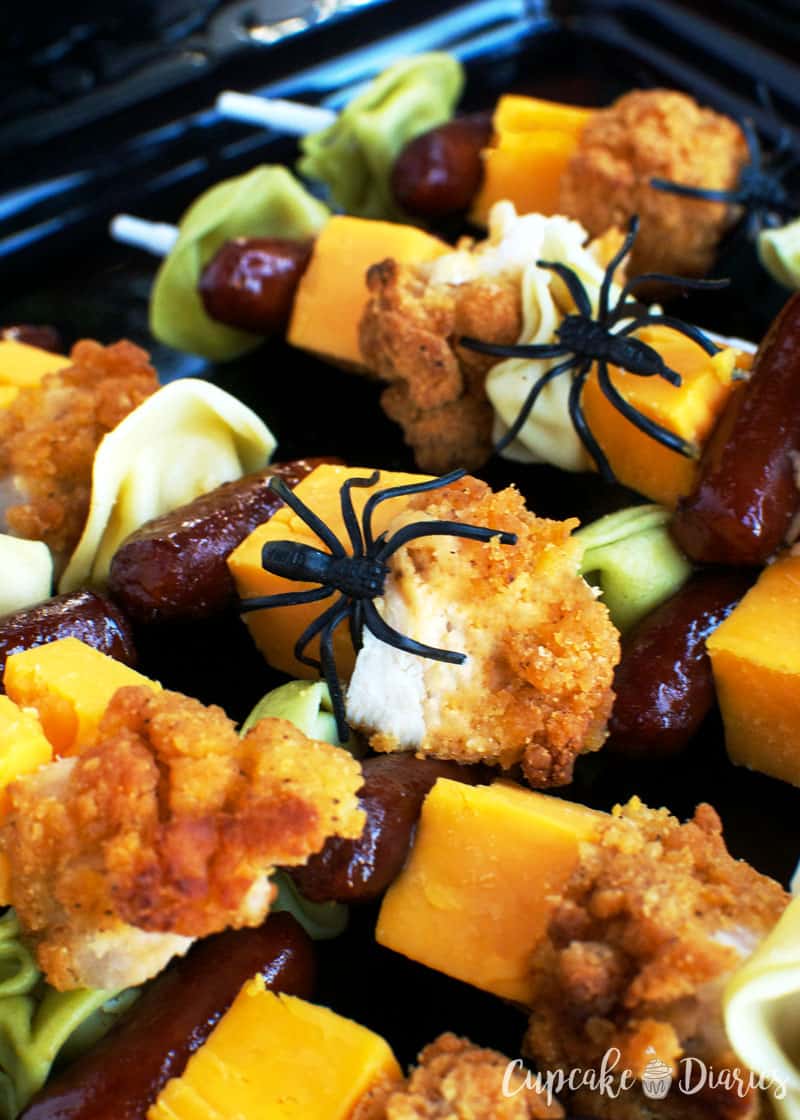 Savory Halloween recipes don't have to be complicated at all. Take these delicious Halloween Chicken and Pasta skewers, for example! These skewers are loaded with cheese filled tortellinis, crispy chicken, and other goodness along with creepy spider rings to make the perfect Halloween party appetizer or Halloween meal the whole family will love.
Click HERE to get the recipe for Halloween Chicken and Pasta Skewers!
And come back tomorrow for a whole new Halloween recipe. You don't want to miss it!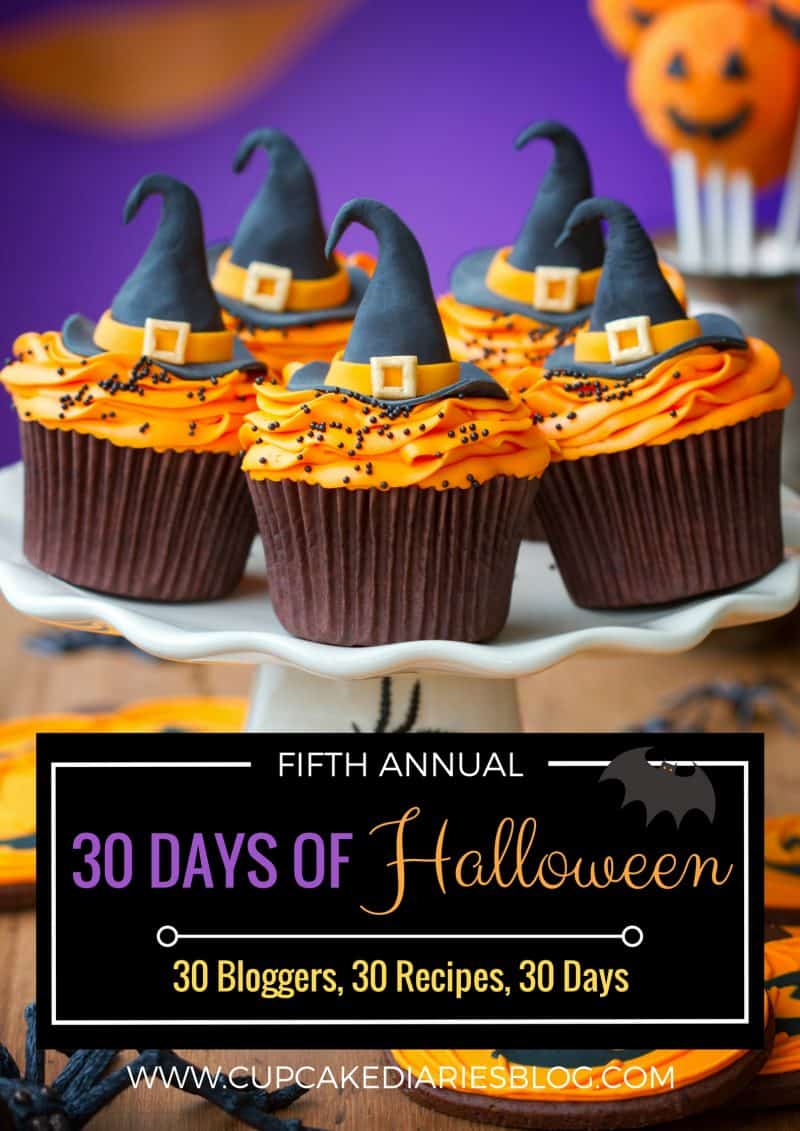 This recipe is part of "30 Days of Halloween" 2017 here at Cupcake Diaries.
Take a look below at the other fun and festive recipes featured in this year's series!