Halloween dinner needs a spooky drink! Slime Punch is a super easy to make a lot of fun for a Halloween party or with dinner before trick-or-treating.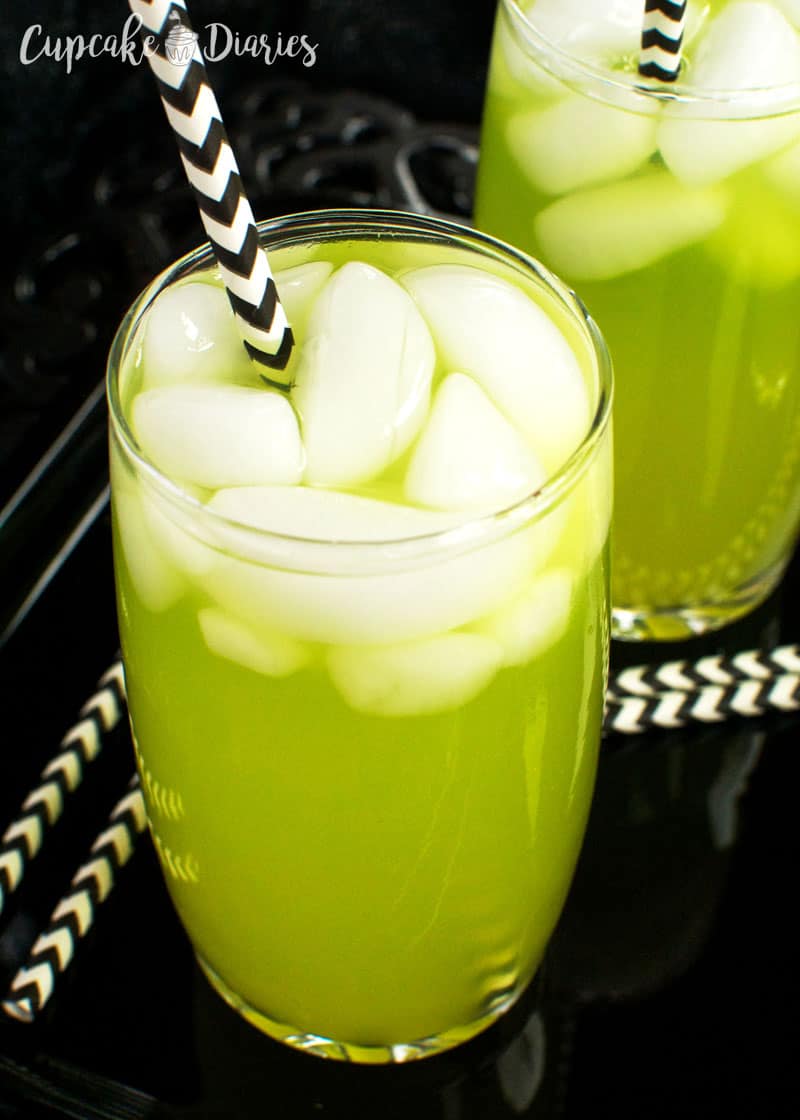 It's bright, it's colorful, and it's perfect for Halloween! Slime Punch is an easy drink that has the perfect shade of green for a slimy look.The kids are going to love this drink with their dinner on Halloween night! This drink would be really fun served in creative ways, like in a champagne flute or even science lab flasks.
Click HERE to get the recipe for Easy Slime Punch!
And come back tomorrow for a whole new Halloween recipe. You don't want to miss it!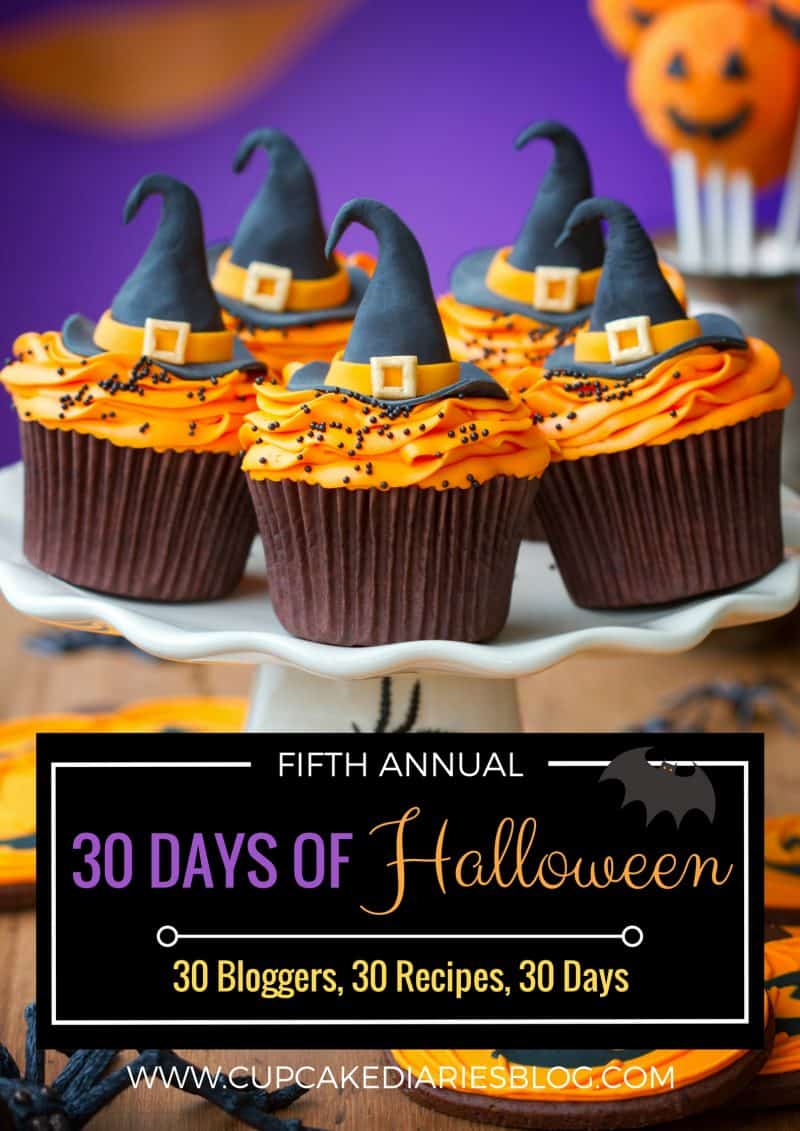 This recipe is part of "30 Days of Halloween" 2017 here at Cupcake Diaries.
Take a look below at the other fun and festive recipes featured in this year's series!