This post has been compensated by Collective Bias, Inc. and its advertiser. All opinions are mine alone. #GoldfishMix #CollectiveBias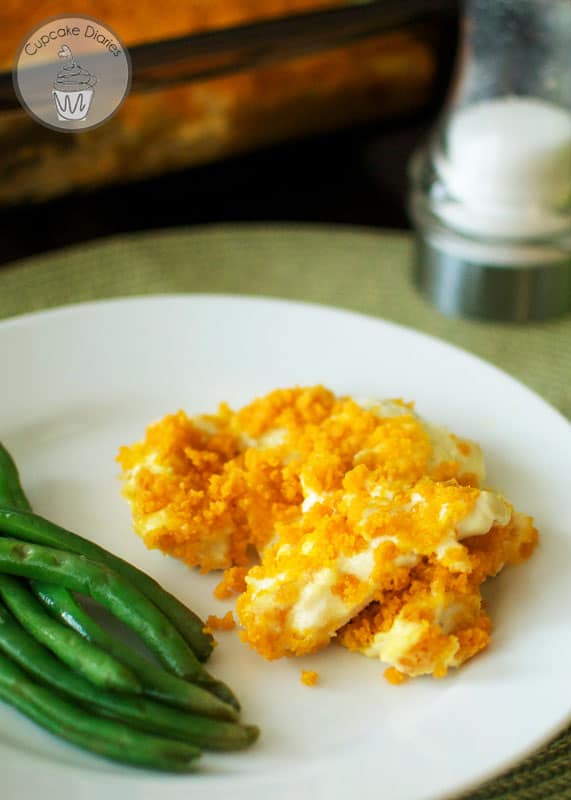 We eat Goldfish crackers like candy over here. Whenever we travel, that's the first thing my kids ask for! That's one snack we have to separate into two bowls so each child gets their own. My husband and I love them, too! I'm pretty sure we've tried all the flavors by now.
The other night I heard this rattling sound in the kitchen. It was probably 3am. I went downstairs and found my 4 year old elbow deep in a box of Goldfish crackers. (Even as I'm typing this he's asking for some.)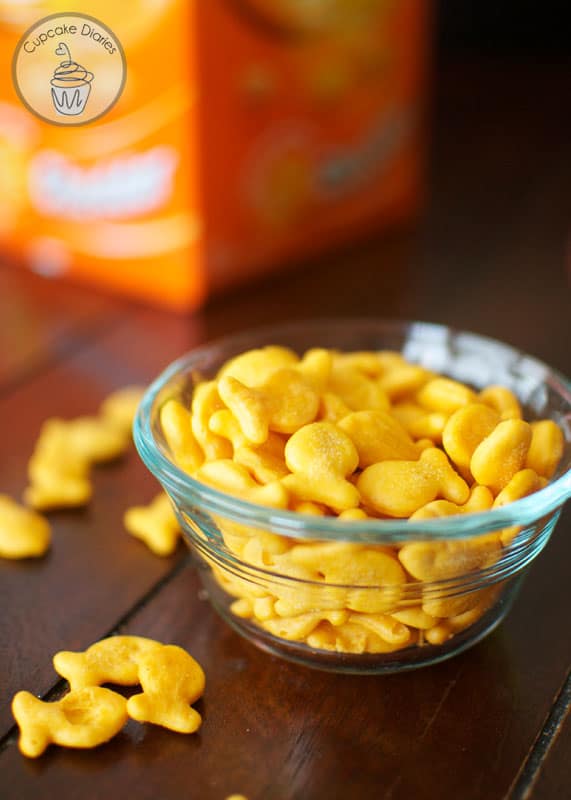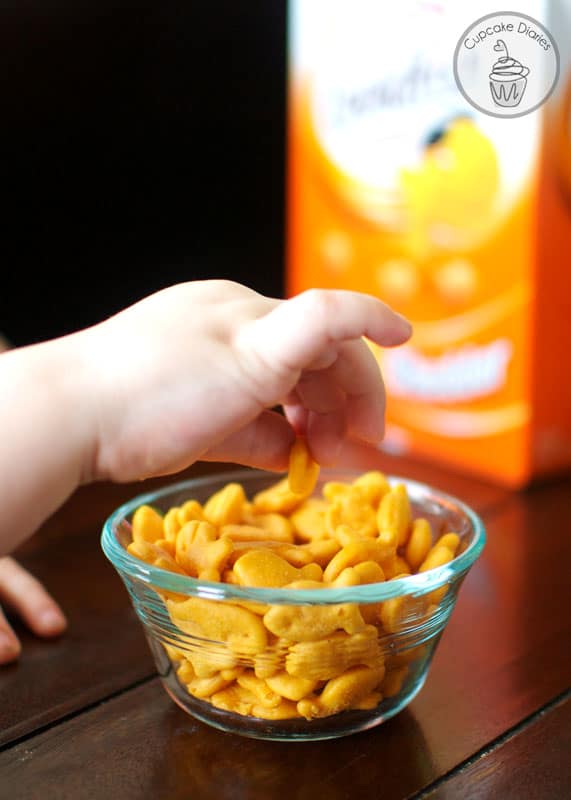 See what I mean? I can't even take a quick picture of a little bowl of Goldfish crackers without a little hand creeping in!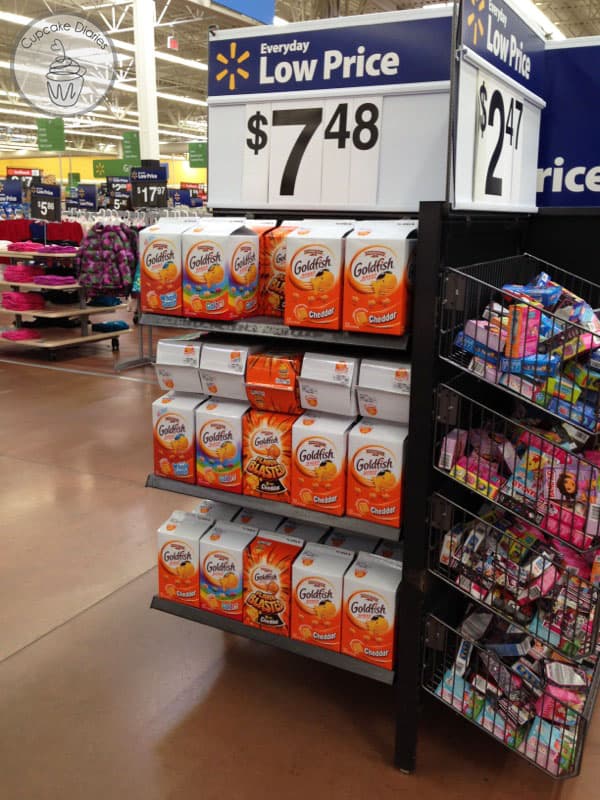 I was thrilled to go to Walmart recently and see that the big cartons of Goldfish crackers are on rollback! We love the cheddar flavor so we picked those. (Isn't that a great price for that huge container?!)
We thought we would be creative with dinner and add those friendly little Goldfish crackers to the meal somehow. We made a super easy chicken casserole and topped it with a delicious Goldfish cracker topping. It was seriously so good! Those cheddar Goldfish crackers added the perfect amount of crunch and flavor. So good!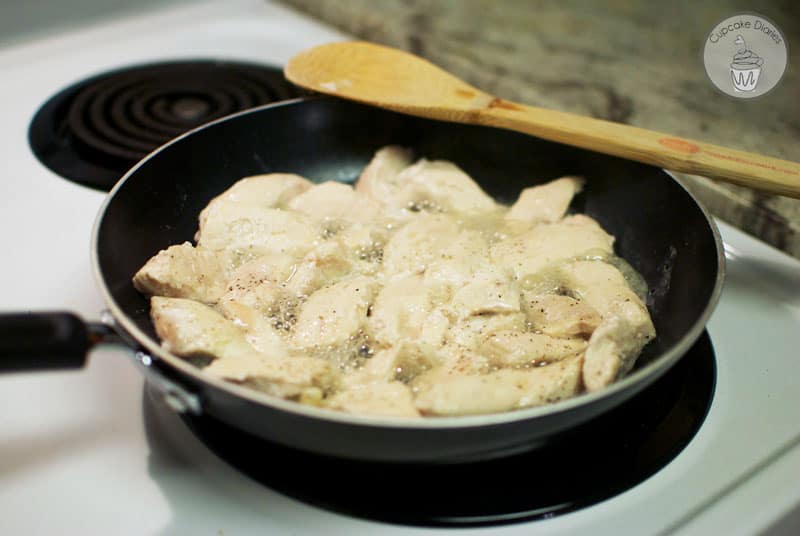 First, slice up your chicken into a desired size and place in a saute pan. Salt and pepper it and cook it till it's no longer raw, but it doesn't have to be fully cooked.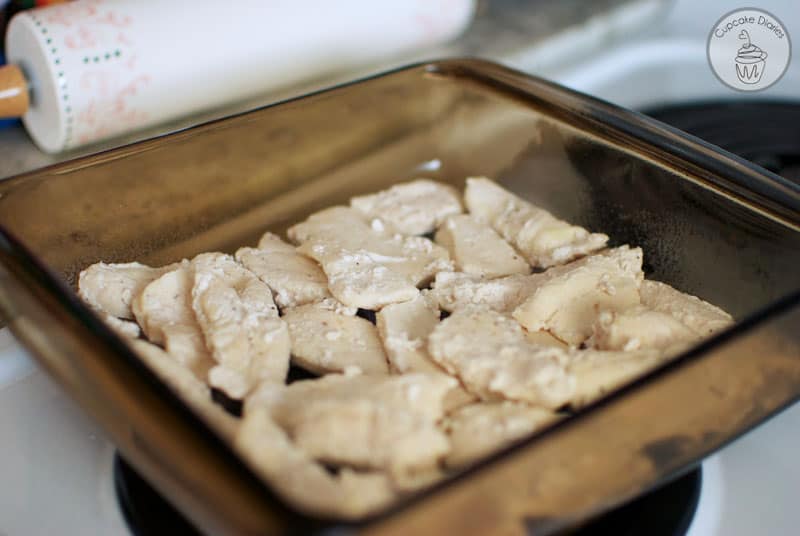 Then place the chicken pieces at the bottom of a greased 8×8 or 9×9 baking dish.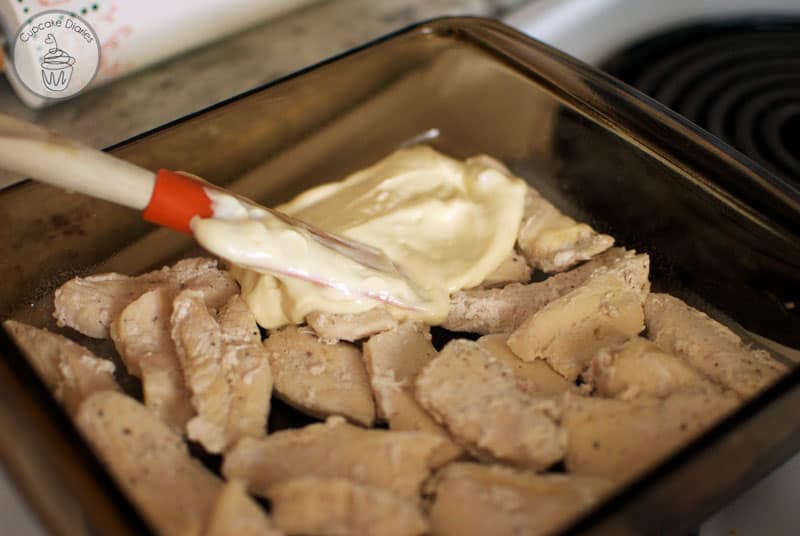 Then spread the soup mixture right over the chicken.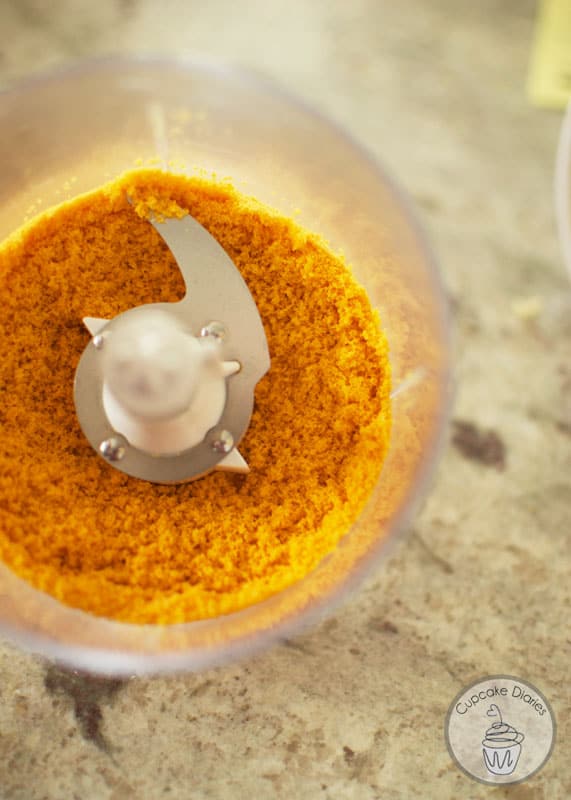 Chop up the Goldfish crackers in a chopper or smash them up in a plastic bag till they're nice and fine crumbs.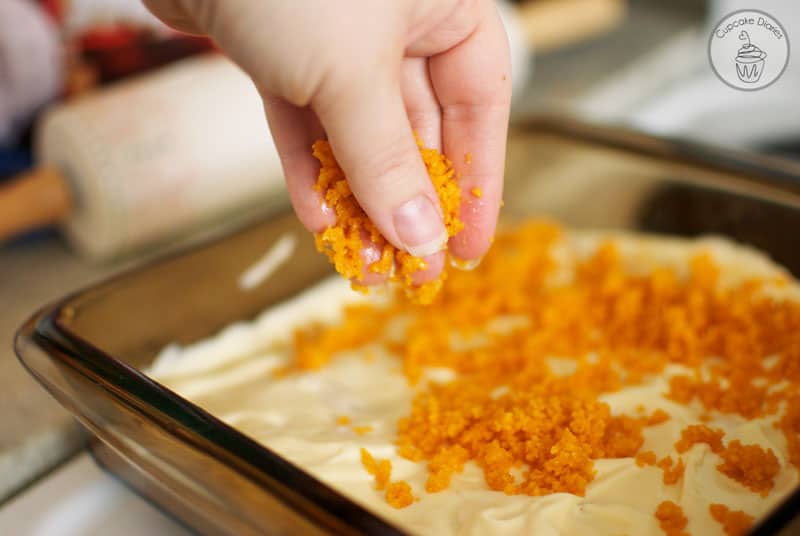 Combine crumbs with melted butter and sprinkle all over the chicken. Then bake it!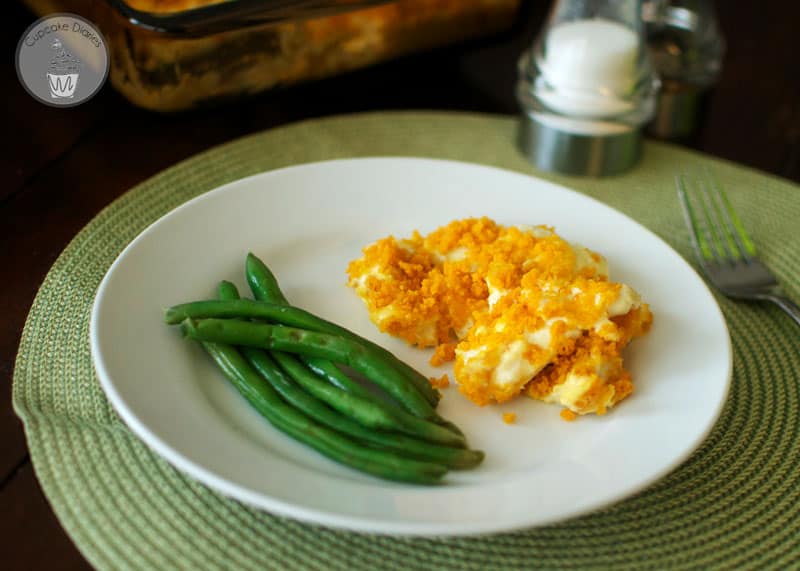 Super yummy and super easy! The kids loved this. It was another delicious way to eat Goldfish crackers.
Easy Chicken Casserole with Goldfish Cracker Topping
Ingredients
2

chicken breasts

sliced

salt and pepper

1

can cream of chicken soup

1/2

c.

sour cream

1

c.

Goldfish crackers

crushed

1/4

c.

butter melted
Instructions
Place chicken slices in a saute pan over medium heat. Salt and pepper the chicken. Cook chicken until no longer pink. Layer chicken at the bottom of a greased 8x8 or 9x9 baking pan.

Combine soup and sour cream. Spread over chicken.

Crush the Goldfish crackers in a food chopper or plastic bag. Combine with melted butter. Sprinkle crumb mixture over the soup layer.

Bake at 350° for 30 minutes, or until bubbly. Enjoy!
For more recipes and Goldfish cracker fun, follow those happy crackers on Facebook and Twitter!