Welcome to the fourth annual "30 Days of Halloween" at CupcakeDiariesBlog.com! This series features 30 recipes and printables and 30 bloggers, all in the 30 days of September!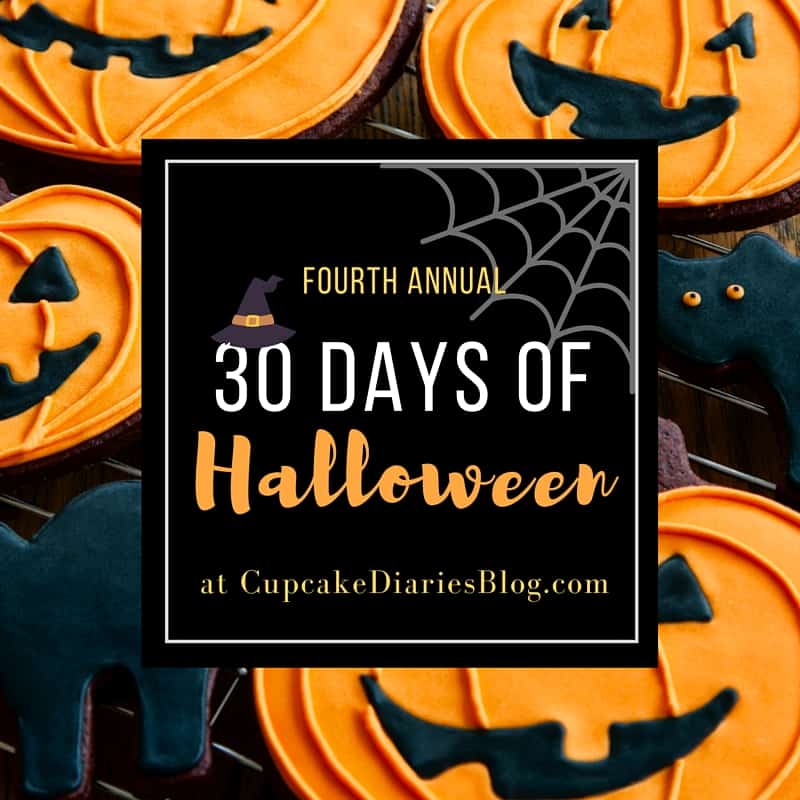 I get so excited about the series every year, but I'm especially excited for all the recipes and printables that are being featured this year. All the recipes are family friendly and relatively. And the printables are free for you to print and use for parties, neighbors, and more!
About the Series
My twin sister and I were born in October and have loved Halloween and the month of October our entire lives. As a blogger, Halloween content is some of my most favorite to create and share. Four years ago I thought it would be so fun to bring together my Halloween ides with those ideas of bloggers I know and love in one fantastic series. And with that, "30 Days of Halloween" was born and spreading Halloween fun for the last four years. To see recipes, printables, and other Halloween projects from past series, click HERE.
Now that you know the story behind the series, I hope you enjoy it this year, find something you like, and will stick around! In the meantime, you can find links to all the recipes and printables in this year's series below starting September 1st. Thanks for joining me!