I am being compensated by National Frozen & Refrigerated Foods Association for my participation in this campaign. I am part of the Mom It Forward Blogger Network. The NFRA is inspiring and is a great guide for purchasing frozen and refrigerated foods. These opinions are 100% my own!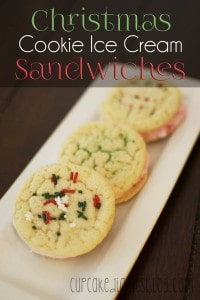 Is it just me, or can holiday parties be incredibly stressful? Sometimes I feel super stressed out when it comes to planning food for get-togethers when it's at my house.
But have no fear! There are ways to make your parties easier to prepare for. It's all about taking a walk down the frozen food aisle and another one down the refrigerated food. Today, I'm sharing an easy recipe for Christmas Cookie Ice Cream Sandwiches. What I love so much about these is that you can make them beforehand and just put them in the freezer till you need to serve them. LOVE! Not to mention, they taste amazing. This a perfect holiday treat for any party.
From the frozen food aisle, you'll need peppermint ice cream. And from the refrigerated food aisle, all you'll need is a package of ready-to-bake sugar cookies. And for the festive look, Christmas sprinkles. That's it!
Christmas Cookie Ice Cream Sandwiches
makes 12 sandwiches
1 pkg 24-count ready-to-bake sugar cookies
1 container peppermint ice cream
Christmas sprinkles
Bake 12 of the cookies. Add sprinkles to the tops of each cookie as soon as the cookies come out of the oven. OR you can roll the little dough balls in sprinkles before baking them. Repeat with the last 12 cookies.
Once the cookies are completely cooled, it's time to add the creamy ice cream! Place a half a scoop of ice cream on the bottom of a cookie and spread around using the curved bottom of the spoon. (This will work much easier if you pull the ice cream out to soften for about 5-10 minutes, depending on the hardness of the ice cream.)
Top the ice cream with another cookie. Repeat with rest of the cookies and place them in the freezer to serve for later. (I put each individual sandwich on a tray in the freezer as I go so they don't while waiting for the other sandwiches to be done.
And you're done! An easy treat that you can put together in advance and just pull out of the freezer when you're ready to serve.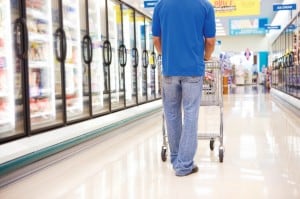 The National Frozen & Refrigerated Foods Association
(NFRA) says that people want real, simple, nutritious, delicious, affordable and customizable meals and snacks and all of these wants can be met in the freezer aisle. And as a young mom with young kids, I couldn't agree more! The freezer section is such a lifesaver for us. I love being able to make quick meals, quick snacks, and quick treats with all the frozen food options at my local grocery store.
And as far as the refrigerated section goes, NFRA explains that with a variety of food and beverages, the refrigerated dairy aisle is is home to endless mealtime possibilities. From using Greek Yogurt for a soup or creating a minty cookie with coffee creamer, the refrigerated dairy aisle is a destination for culinary inspiration.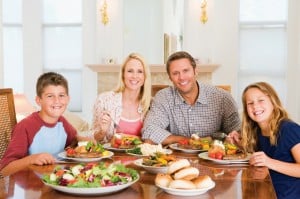 Frozen and refrigerated foods provide the perfect opportunity for planning ahead for the upcoming holidays and allowing you to spend less time in the kitchen and more time for yourself!