This shop has been compensated by Collective Bias, Inc. and its advertisers. All opinions are mine alone. #PBandG #CollectiveBias
It might as well have been the days leading up to Christmas at our house last week! My husband was home from work for almost the entire week and we had so much fun. We did some holiday baking and baked some pretty fabulous treats (pictured above), we put up our Christmas tree and decorations, we made graham cracker houses, and we did some Christmas shopping. It was such a blast!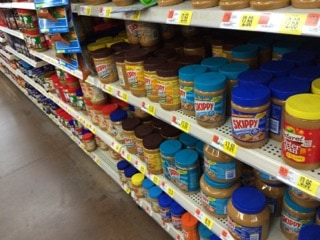 All the fun started with our weekly trip to Walmart. Skippy peanut butter and Honey Maid graham crackers were a must for our treats and graham cracker houses! (PS You can snag some graham crackers to make your own graham cracker houses with this coupon! Save $.50 when you buy one (1) Honey Maid Grahams (12.2 oz or larger).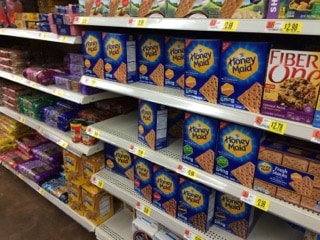 The boys love to help me bake. After unpacking and putting away all our groceries, we pulled out the mixer and made a new favorite treat. They're loaded with all kinds of peanut buttery goodness with a fabulous graham cracker cookie dough layer and a crunchy chocolate layer on top. Oh man, these are good. And they're going to be perfect on our treat plates for neighbors this year!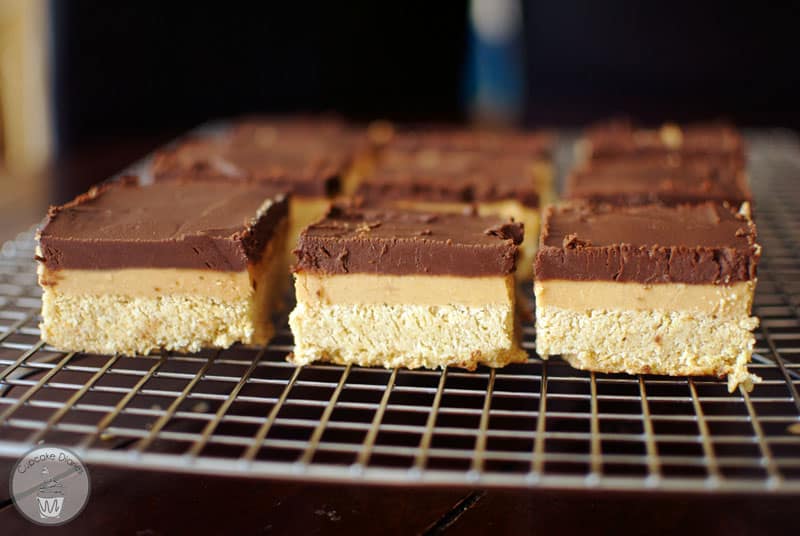 Chocolate Peanut Butter Cookie Bars
Ingredients
1/2

c.

butter

plus 8 Tbsp , at room temperature

1/4

c.

brown sugar

1/2

c.

sugar

1

egg

1

tsp.

vanilla

1 1/3

c.

flour

4

Honey Maid graham crackers

crushed up into crumbs

1

tsp.

baking powder

1/4

tsp.

salt

1

c.

powdered sugar

1/2

c.

creamy Skippy peanut butter

1 1/2

c.

milk chocolate chips
Instructions
Cream together 1/2 c. butter, sugar, and brown sugar in a stand mixer until smooth. Add egg and vanilla.

In a separate bowl, whisk together graham cracker crumbs, flour, salt, and baking powder.

Slowly add the dry mixture to the wet mixture on low speed until combined.

Spread dough into a greased 9x9 glass baking dish. Bake 20 minutes at 350°, or until lightly golden on top. Allow to cool.

Using an electric hand mixer, mix peanut butter, powdered sugar, and 4 Tbsp butter together. Press evenly onto cookie layer.

Place chocolate chips and 4 Tbsp butter in a microwave safe bowl. Heat for 30 seconds, stir, heat for 30 more seconds, and stir again till smooth and melted. Pour over peanut butter layer.

Allow to cool completely. Cut into bars to serve.
The hardest part about making these treats was waiting for the chocolate to set up so we could dig in! The dough alone on these bad boys is heaven. The Honey Maid graham crackers take it to a whole new level. It's my very favorite tasting dough I've ever made. It's THAT good!
The boys couldn't wait to make their graham cracker houses. Each of them got to make their own individual house and decorate it how they wanted. We like to use empty cream cartons. They're just the right size and make really cute houses. Using peanut butter for the houses is simply genius. You don't have to make a special frosting so the candy will stick. And it tastes awesome! And who wouldn't want to eat a Honey Maid graham cracker wall?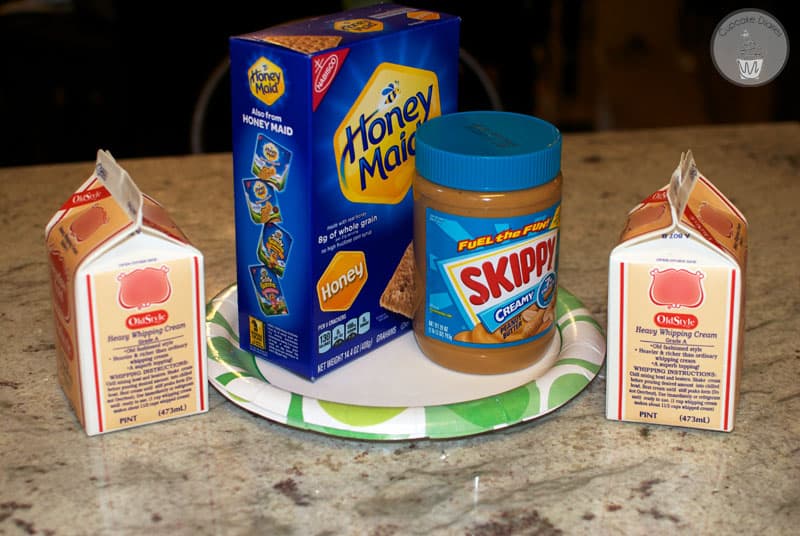 We put all kinds of goodies on these houses! Other ideas not pictured below include chocolate chips and holiday sprinkles.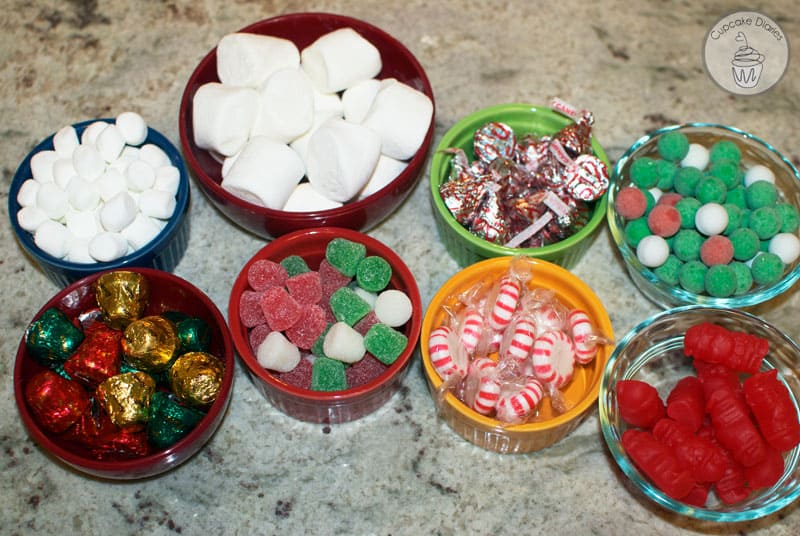 Here's what we do: To start, spread peanut butter onto one side of the carton.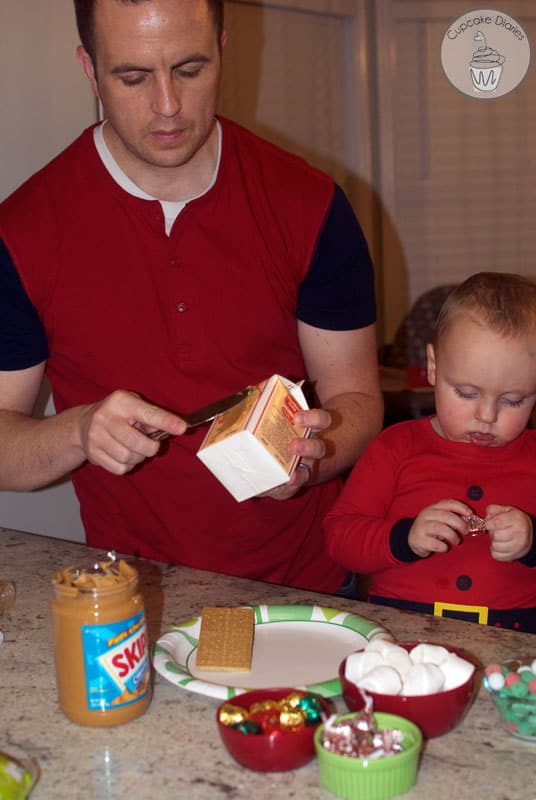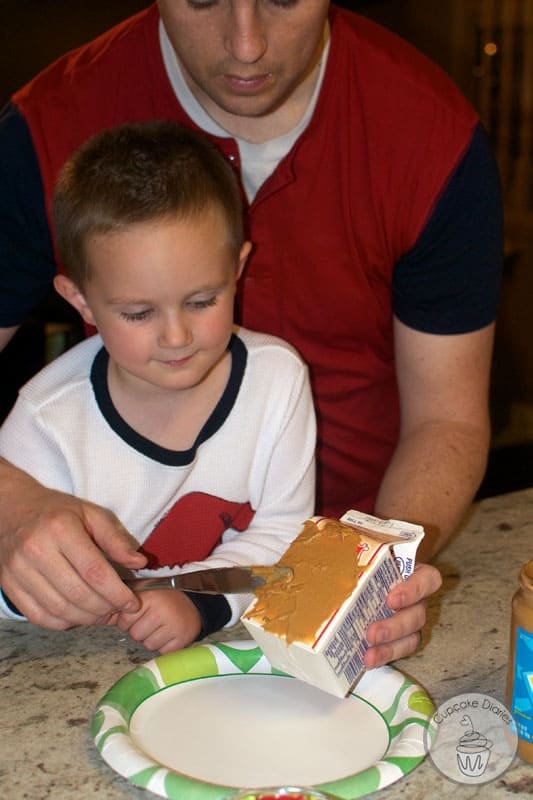 Then press on the graham crackers. Continue this till you cover the carton.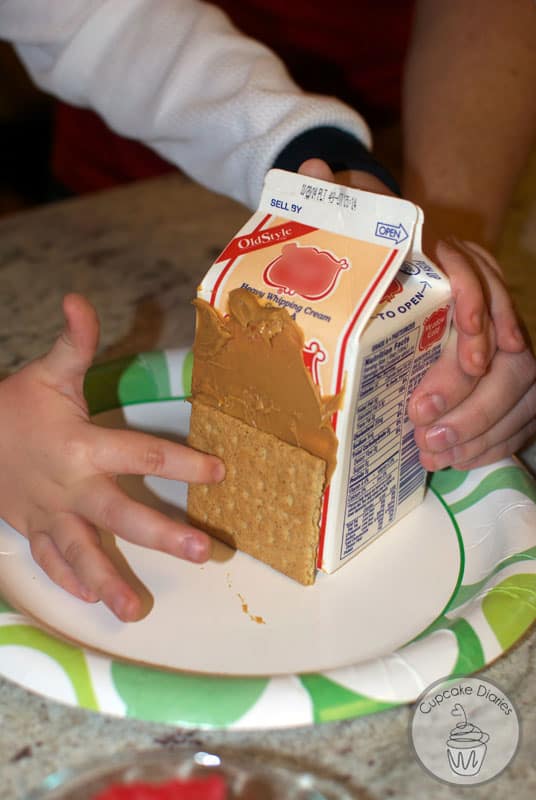 Spread peanut butter onto the crackers to add candy and other goodies. I made my roof with gum drops and marshmallows.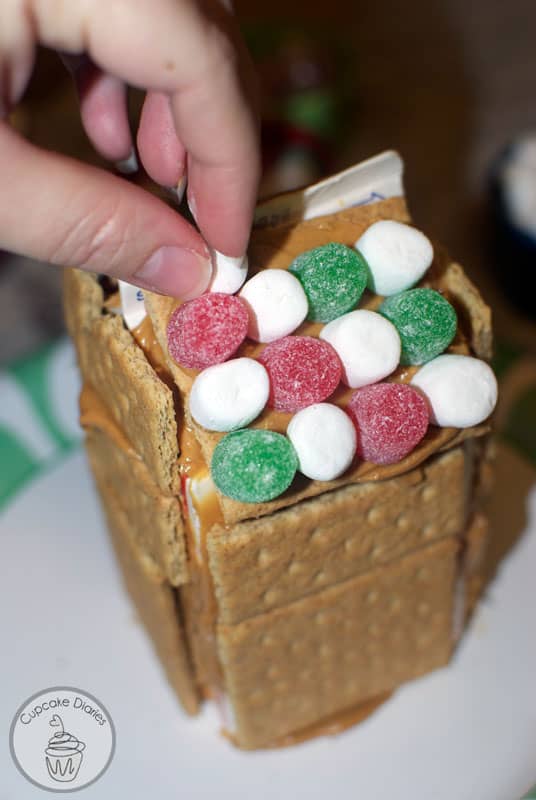 We had so much fun! At one point I couldn't tell who was having more fun, the adults or the kids. I'll be honest when I say that I used big marshmallows on the sides of my house so I could pull them off and eat them later.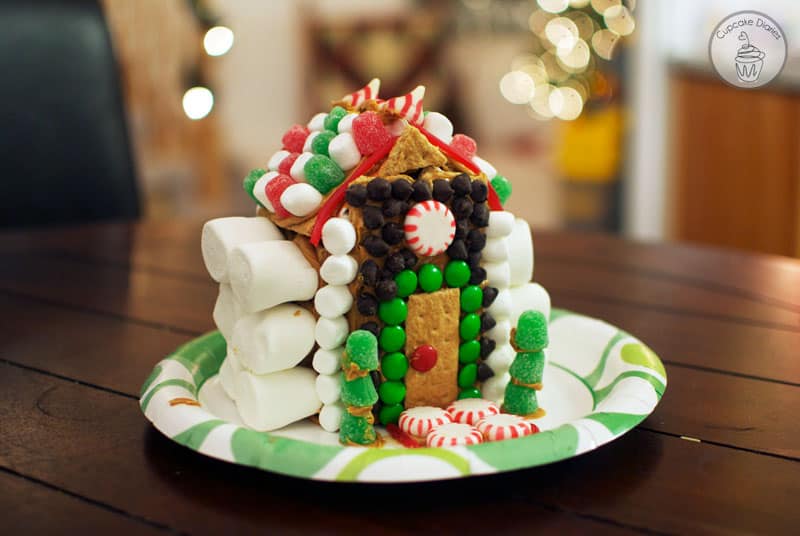 My husband was really proud of their roof. He and our four year old put a lot of work into small details on their house. My son especially wanted me to mention their cool sidewalk. 🙂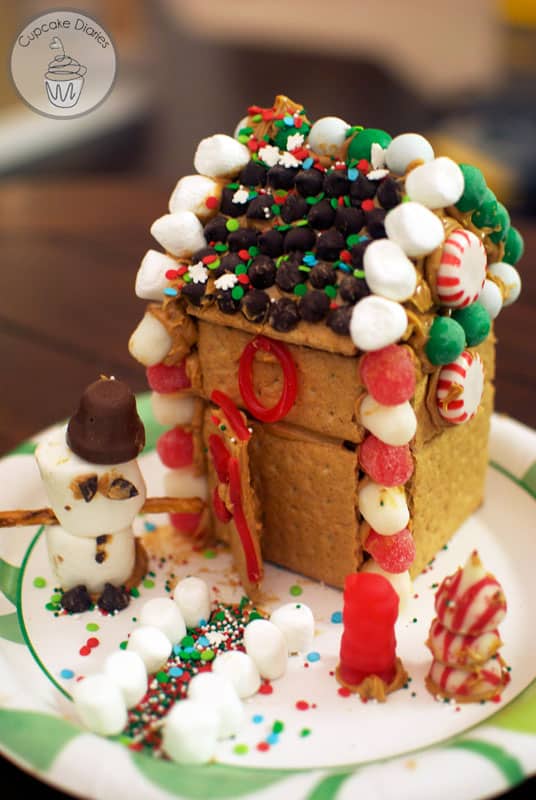 These houses were pretty delicious to munch on over the weekend! That Skippy peanut butter stayed so creamy and tasted amazing with the Honey Maid graham crackers and all the treats. What a fun day with the kids!
Follow along with Honey Maid on Instagram for more holiday baking ideas!