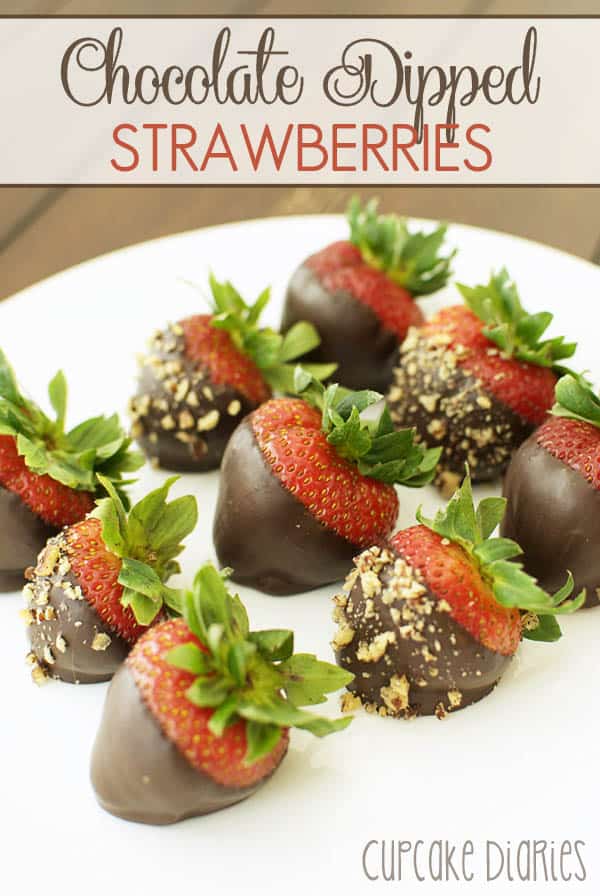 Disclaimer: I received free product from Shirley J for this post. All opinions are 100% mine.

One of my favorite parts of summer is all the amazing fresh fruit. Every time we go to the grocery store or a farmers market we try to get something different. I look forward to fresh fruit every year!
Recently I bought a pound of beautiful strawberries and wanted to do something special with them. A few weeks ago I received a box of goodies from
Shirley J
, and part of that box was a bag of semi-sweet Dipping and Coating Chocolate. The answer was so simple! Dip those strawberries in that amazing chocolate.
I didn't try the chocolate till I was done dipping the strawberries. And I was honestly bummed that I didn't have very much leftover melted chocolate! So I finished what was left in the bowl with a spoon and opened the bag back up and started eating the leftover pieces. ha ha It is SOOOO good and it tasted really yummy on the strawberries.
At first I had thought about drizzling white chocolate over a few of them. But I didn't want to ruin the taste of the original chocolate! It's THAT good.
makes about 20 dipped strawberries (1 pound container)
1 pound strawberries, rinsed and dried well
half bag Shirley J semi-sweet Dipping and Coating Chocolate
pecans, finely chopped (optional)
wax paper
Place a piece of wax paper on the counter top, long enough to fit all the strawberries after they've been dipped. Prepare a double boiler by filling a sauce pan about 1/3 full of water. Set it on the stove top on medium-high heat. Place a glass bowl directly over the water when the water begins boiling. Add half the bag of chocolate to the bowl and melt completely. Remove from heat.
Dip each strawberry into the chocolate by holding onto the stem. Twist slightly after coming up from the chocolate to allow the excess to fall back into the bowl. Place on the wax paper and immediately sprinkle with chopped pecans, if desired.
Allow the strawberries to cool for about 30 minutes. (If you can wait that long!!) Enjoy!