It's Day 16 of "30 Days of Halloween" 2016 and I'm going crazy over these cookies from Mama Loves Food! Spiders never looked so cute! Homemade sugar cookies combine with caramel and chocolate to make one delicious spider cookie. This is a great treat for a Halloween party!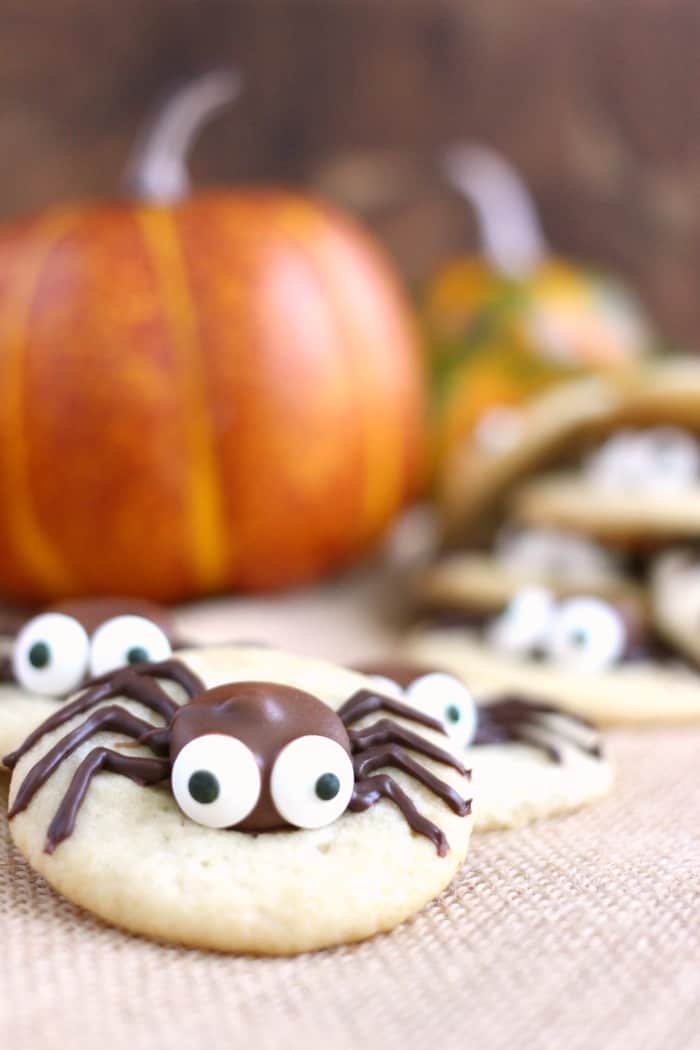 After the last two weeks of this series, I'm convinced that candy eyeballs make everything better. These spider cookies are the perfect example! How much more fun can you get? My son's first grade class would love it if I brought these cookies to their party.
Click HERE to get this fun recipe from Mama Loves Food!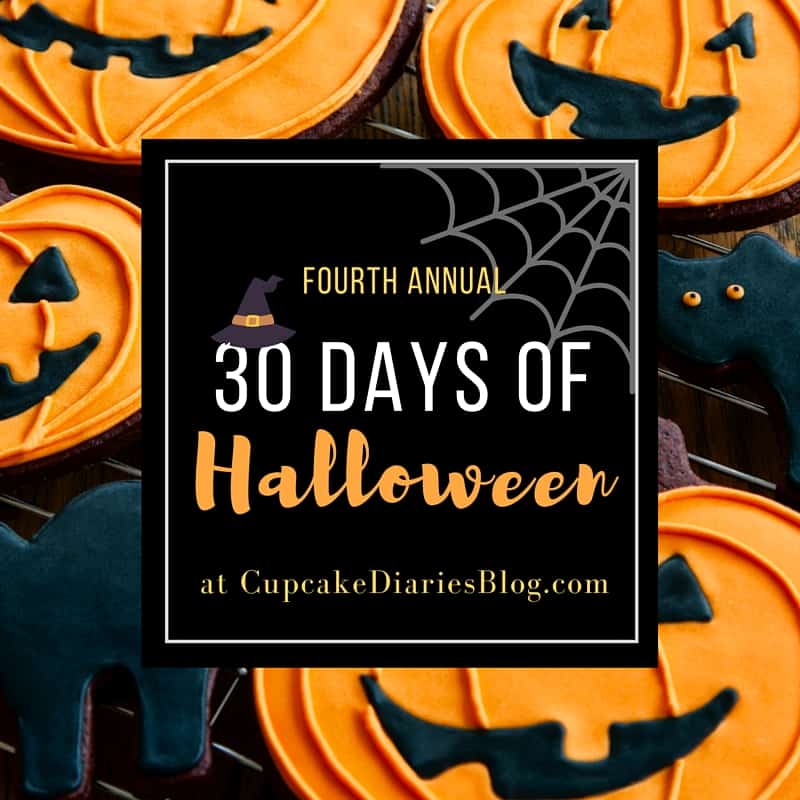 This recipe is part of "30 Days of Halloween" 2016 here at Cupcake Diaries.
Take a look below at the other spooktacular recipes and printables featured in this year's series!