I am being compensated by Cans Get You Cooking for sharing this information about cooking with canned foods. As always, all opinions are 100% my own.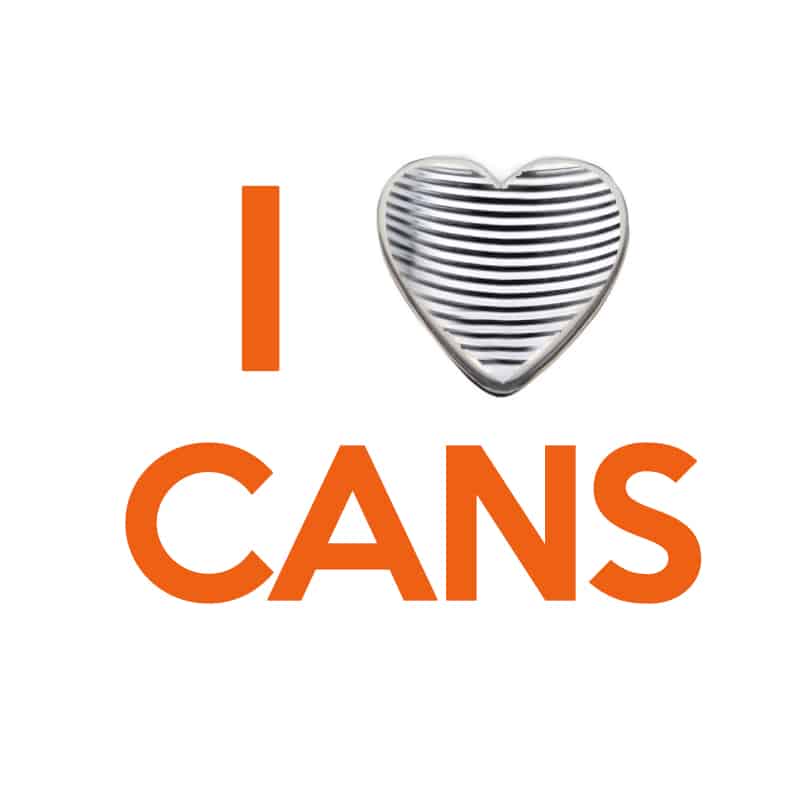 February is National Canned Food month! Oh how I love cooking with canned food. Talk about time saving! It takes way less prep and I can get dinner for my family on the table so much faster.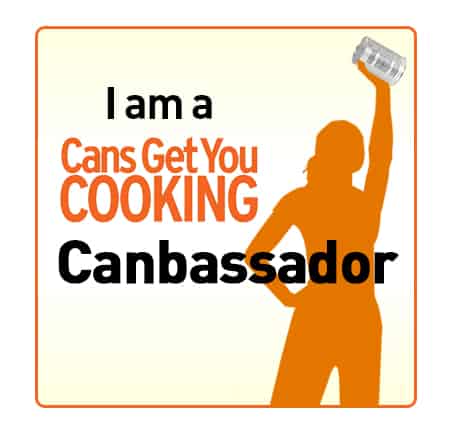 And because I love cooking with canned food, I'm a Cans Get You Cooking Canbassador, dedicated to spread the word about the nutrition, freshness, and flavor of canned foods and creating meals with them to feed to your family. It's a beautiful thing!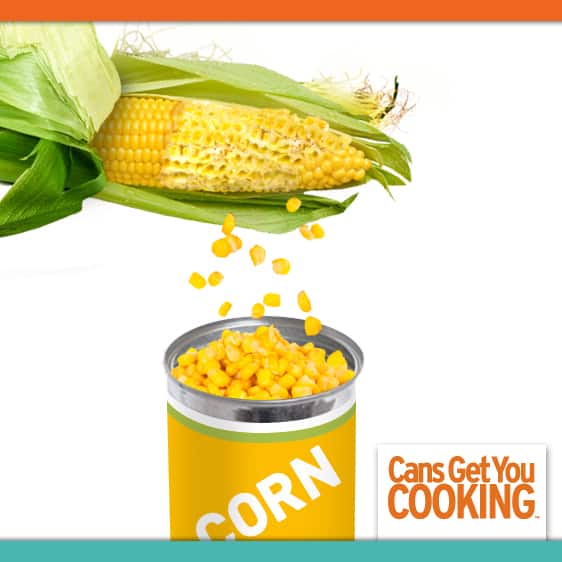 Did you know…
Fresh fruits and vegetables are harvested at their peak of ripeness and canned within hours, making the can one of the best ways to lock in nutrients and get food from its source to your family table.
And like the home canning process, canning seals in food's natural goodness and nutrition so it's there for you any time. It's pretty great!
And let's not forget my favorite part about cooking with cans…It's easy, easy, easy! Life is busy. And being able to make my family a nutritious meal that's quick is pretty much the best thing ever. A well-stocked pantry – or "Cantry" helps me get through some of my busiest days. (Remember my recipe for Taco Soup? Almost 100% cans. Awesome.)
As part of National Canned Food month, here's what you have to look forward to: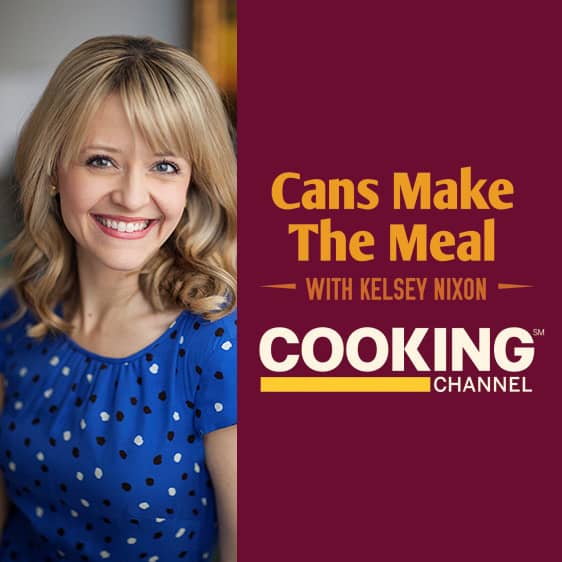 Cans Make the Meal with Kelsey Nixon – a 30-minute TV special
Cans Get You Cooking produced a 30-minute cooking show featuring Cooking Channel's Kelsey Nixon that will air during the month of February. Kelsey will take viewers down the canned food aisle and into her kitchen to share delicious recipes using canned foods, as well as fun canned food facts. Here is the list of air dates for the show. You don't want to miss it!
February 08, 2015 10:00 AM EST
February 14, 2015 10:00 AM EST
February 15, 2015 10:00 AM EST
February 22, 2015 10:00 AM EST
February 28, 2015 10:00AM EST
Kelsey Nixon is also the host of the Emmy-nominated show Kelsey's Essentials on Cooking Channel and Food Network, and author of the cookbook, Kitchen Confidence.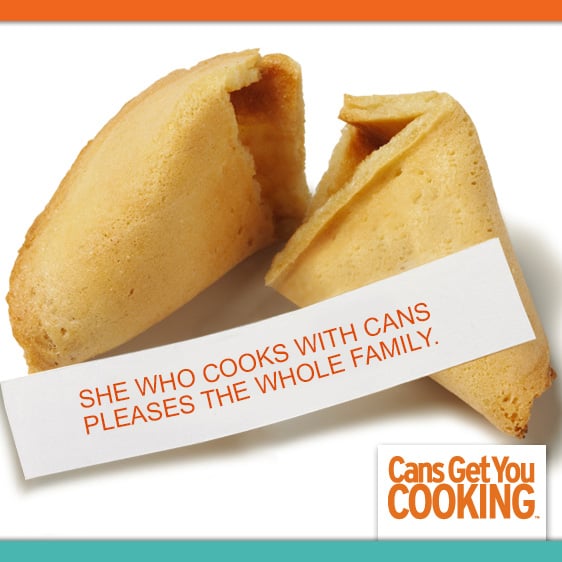 Cantry Cook-Off Recipe Contest
In honor of National Canned Food month, Kelsey Nixon will be judging Cans Get You Cooking's Cantry Cook-Off Recipe Contest! How fun is that?! To enter, create a unique recipe using at least two canned food items and submit the recipe, along with a photo of the completed dish for a chance to win $5,000! That's a pretty well stocked Cantry right there. You have until March 31st to enter! Here's how to do it: CookingChannelTV.com/cans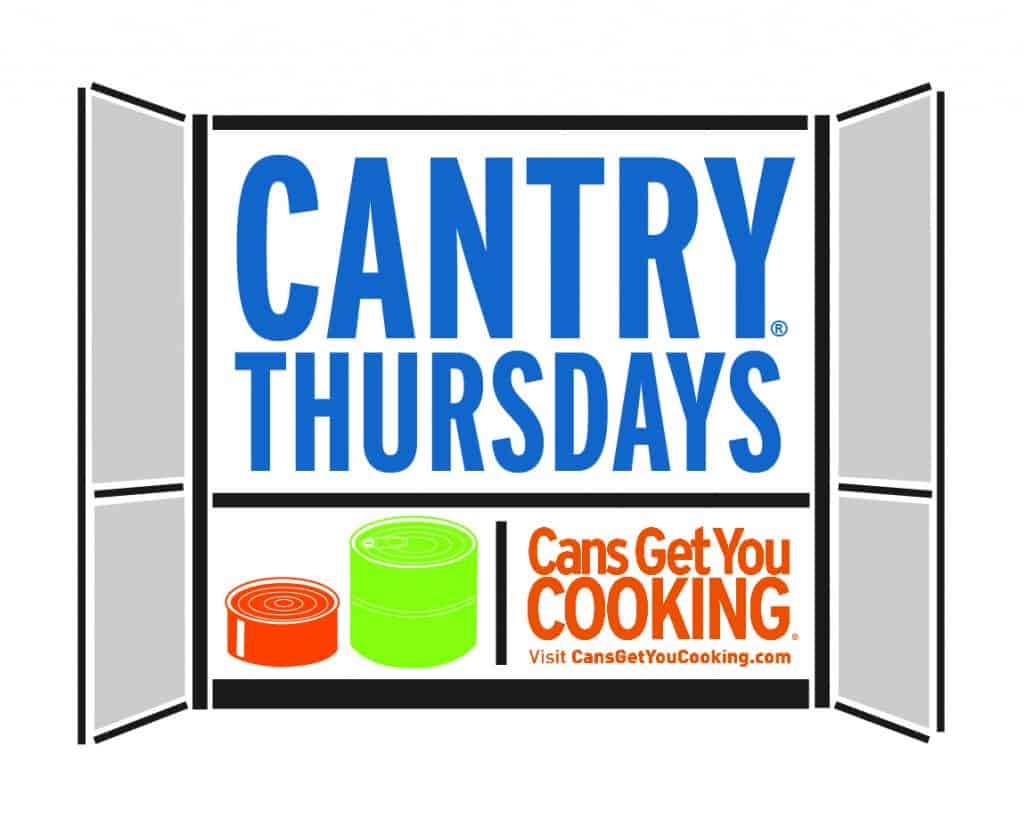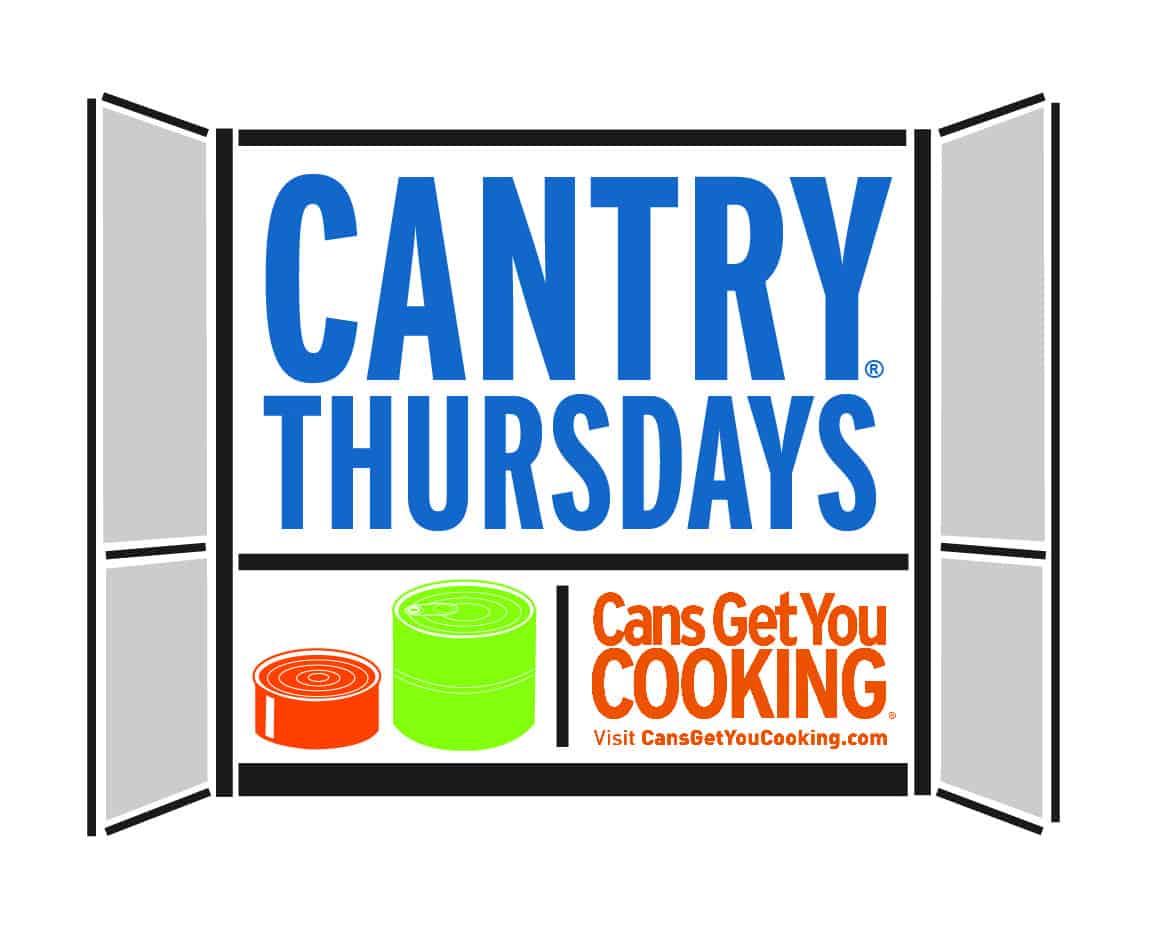 Cantry Thursdays
By the time Thursday rolls around each week, most of the groceries are spoiled and I really don't feel like cooking an elaborate meal. The solution is in the Cantry! Thursdays, and every other day of the week, can be a day to utilize the cans in your Cantry for a quick, easy, and nutritious meal for the family.
I'm excited to be bringing you multiple recipes using canned foods during my time as a Cans Get You Cooking Canbassador! I am all for canned foods and can't wait to show you some new and delicious recipes that are going to make dinner time way easy.
Stay connected to Cans Get You Cooking all over social media for recipe ideas and tips for your family. You can find Cans Get You Cooking on Facebook, Pinterest, Twitter, and YouTube.