Big thanks to all of you for participating in celebrating Cupcake Diaries' first blogiversary this week! It's been a fun week and I've loved hearing from so many of you!
(And don't forget to enter to win the giveaways from Monday and Wednesday! The winners will be chosen and announced Wednesday, September 14th, at midnight so you have until then to enter.)
My original plan for today's giveaway fell through so I've made a last-minute change!
The winner of today's giveaway will receive a copy of What's New, Cupcake?-from the writers of Hello, Cupcake! So if you don't end up winning the first book the second one may be yours! These two books are so much fun and anything I've ever made from them has been a huge hit at the party.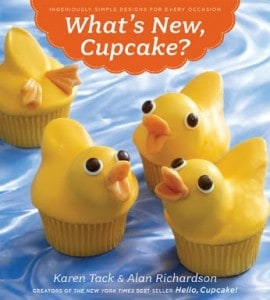 This book is FULL of great cupcake ideas, just like the first one! Here are a few examples of what I'm talking about: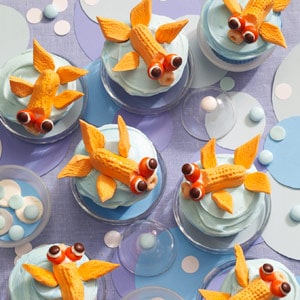 Goldfish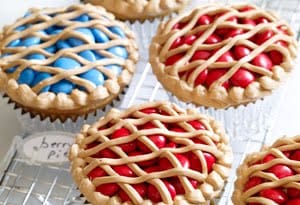 Pies
(These were the ones we made for a family reunion this summer.)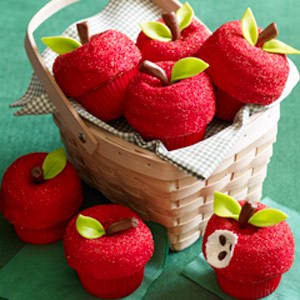 Apples
(All Cupcake Diaries members are eligible to win! If you're not already a member of this site just click "Join this Site" over in the Guests section on the side panel. Thanks!!)
All you have to do to enter:
If you could throw any kind of fabulous party what would it be? A themed birthday party? Holiday party, etc.? Leave a comment and tell us about it!
And for a second entry:
"Like" Cupcake Diaries on Facebook. You can do a quick click over on the side panel on the left or you can head right over to Facebook and click away. If you've clicked "like" before this giveaway, please leave a second comment saying you did so and get a second entry!
Leave a separate comment for each way you enter. The winners of all three giveaways will be announced Wednesday, September 14th, at midnight.