Cupcake Diaries is a whole year old
TODAY
!
Wow, that year flew right by. Thank you again for being a part of it! I wouldn't be here without you.
(Speaking of celebrating, have you entered
yesterday's giveaway
yet?)
Let's keep this party going! Today's post is all about some of my favorite decor and treat ideas for a birthday party, seeing as how we're celebrating a birthday!


First of all, you know my celebration balloon wreath is hanging on my front door to help announce that we're celebrating something!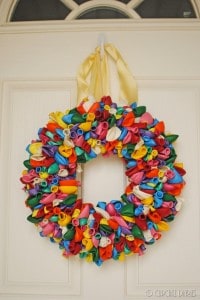 And speaking of cute stuff to do with balloons, check out this little number. Heather, the creator of this darling topiary below, has gotten me all sorts of excited to make one. You use the same technique and tools you would use for the wreath above except you purchase a ball from the craft store instead of a wreath. She used a 5″ ball but suggests using a 4″ one because it gets so top heavy with the balloons. This has definitely been added to my list of projects!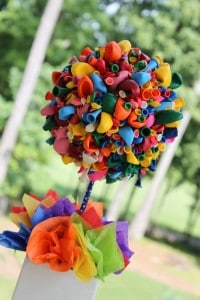 Balloon Topiary from So Cute Parties
I love all of my subway art from
eighteen25
! These two below are specific to celebrating a birthday. I used the second one for Brycen's first birthday in April when we celebrated with a
Mickey Mouse Clubhouse birthday party
.
Click the name of the print to download it! Then all you do is send it in to wherever you print your photos and print the size you want. I print my subway art in 8×10.
The first one is the Girly Party print: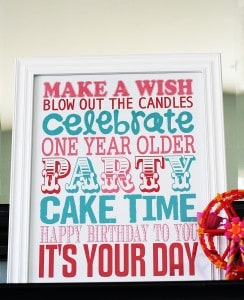 And then there's For the Boys:
How about these perfectly cute ice cream cone balloons? All you need is some of your favorite colors of balloons and craft paper rolled into cones. And of course some ribbon to tie it all together. So cute!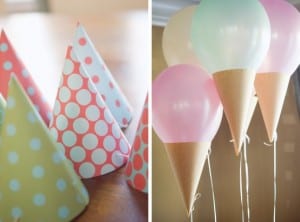 Ice cream cone balloons from
Craftzine
And it's not a party without some treats!


Who doesn't love to eat raw cookie dough? I love this idea for Cookie Dough Shots. And the dough is egg free so it's safe to eat!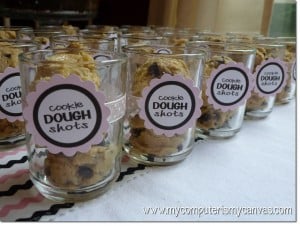 Cookie Dough Shots from
My Computer is My Canva
s

I've always wanted to try these Ice Cream Cone Cupcakes!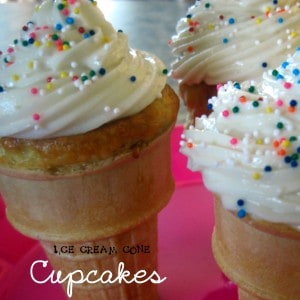 Ice cream Cone Cupcakes from Muski Loves
This Sugar Crunch Popcorn is a party in and of itself!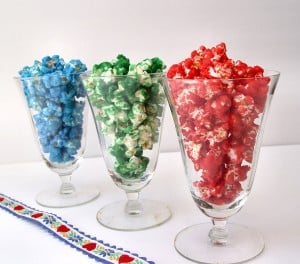 Sugar Crunch Popcorn from Jamie Cooks it Up!
Ok, aren't these just the prettiest bars you ever did see?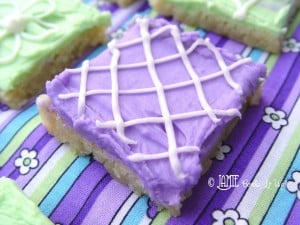 Sugar Cookie Bars from Jamie Cooks it Up!