This shop has been compensated by Barber Foods. All opinions are mine alone. #BarberNight #Ad
An al dente pasta salad is the perfect side dish for any meal! Bacon Ranch Pasta Salad and Barber Foods chicken breasts are the ultimate meal to enjoy around the table with family.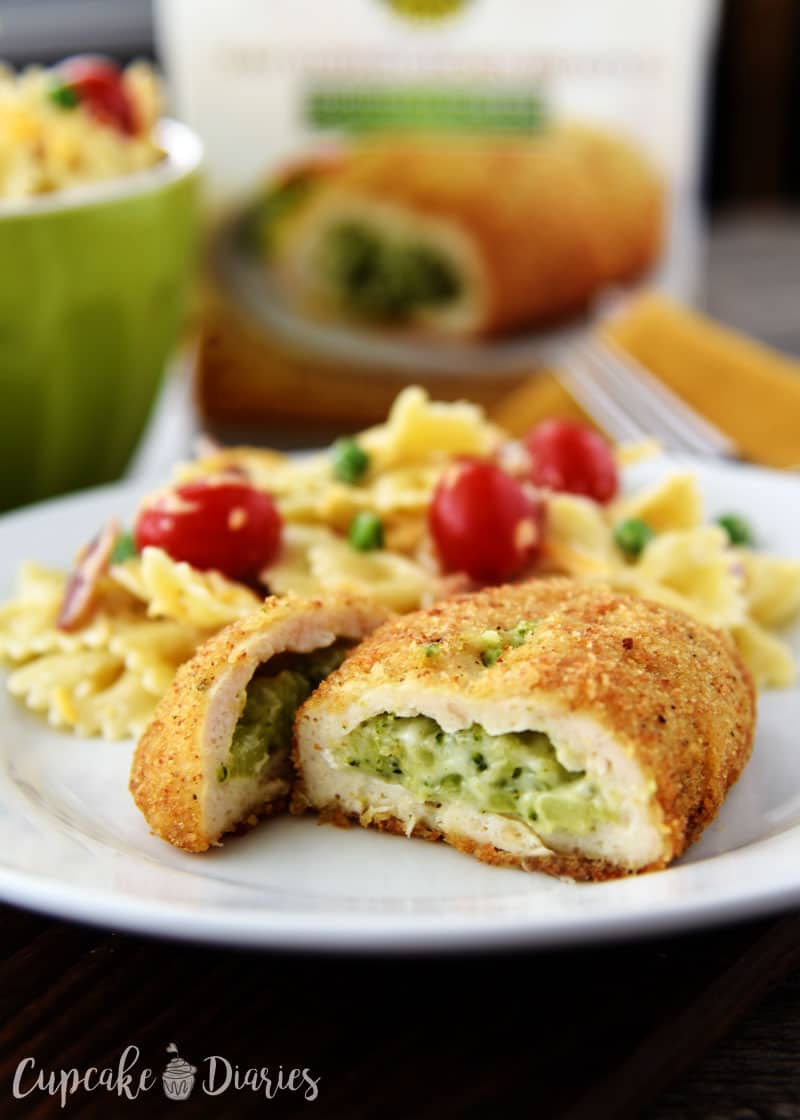 Some of my fondest memories growing up involved my family sitting around the dinner table enjoying a meal together. My mom made all kinds of different meals throughout my childhood and I loved the time we spent together while eating those meals. All of which were kid friendly and a lot of the time time consuming. These days I find it so hard to get dinner on the table and all of us all around the actual table. I usually make dinner and the kids sit up to the bar, but not always at the same time. And if I want to make a nice meal, I find that it takes too long and I don't have the patience to put something together when there are other things I need to be doing.
I created this recipe for Bacon Pasta Salad and paired it with Barber Foods Broccoli and Cheese Stuffed Chicken Breasts so you can have an entire meal idea all in once place. We're talking beautiful stuffed chicken breasts with a tasty side dish. My family loved this meal and it only took minutes to prepare!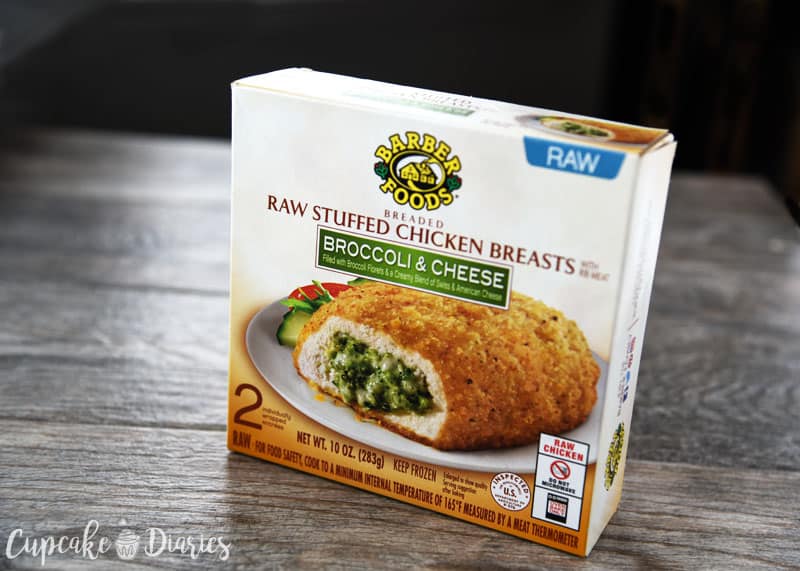 Barber Foods stuffed chicken breasts take all the work out of a tasty and complex meal. No laboring required! All you have to do is put the chicken breasts in the oven and 30 to 40 minutes later, dinner is ready. It's a beautiful thing! The pasta salad can be prepared ahead of time and goes great with Barber Foods Broccoli and Cheese Stuffed Chicken. Your family can sit down and share a quality meal around the table without all the hassle and fuss. It's Barber night!
I made a grocery trip to Smith's, my local Kroger store, and picked up the ingredients I needed for my pasta salad as well as a box of Barber Foods Broccoli and Cheese Stuffed Chicken Breasts. It was a quick trip and I found everything I needed quickly. So quick my two year old didn't have time to throw a tantrum. It was wonderful!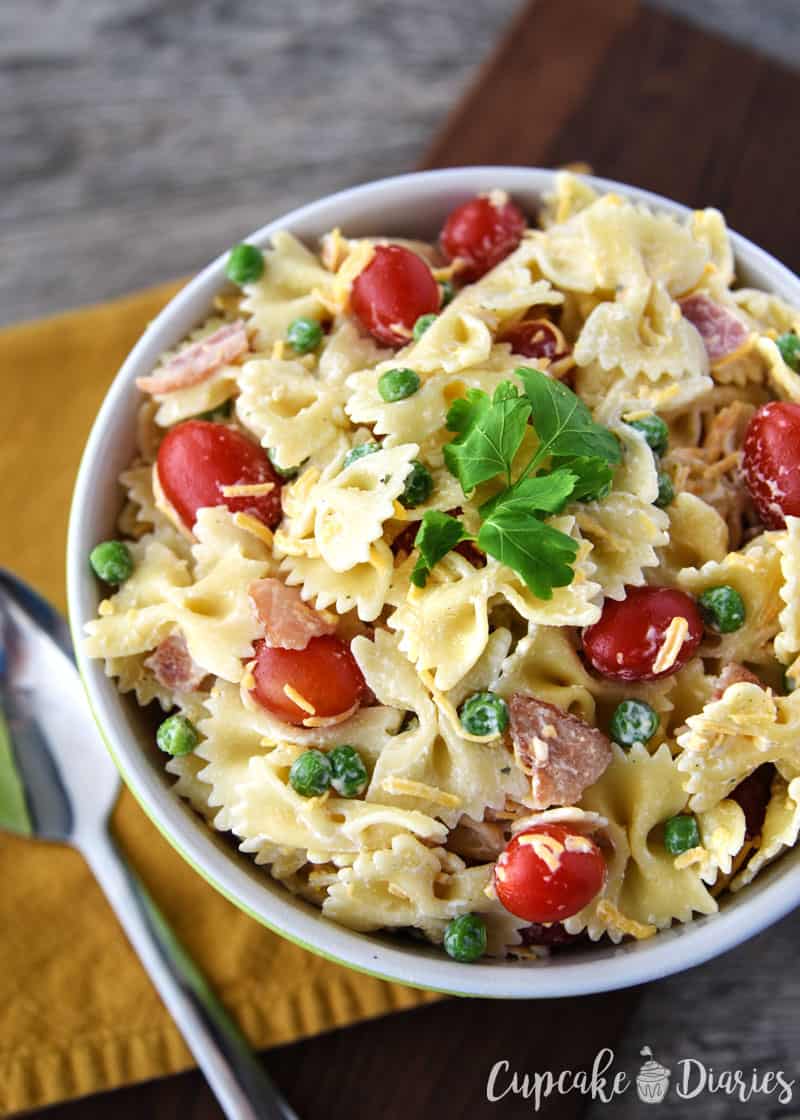 This pasta salad is really easy and super tasty. You can put the chicken in the oven and prepare the pasta salad while it's baking, or you can prepare the pasta salad ahead of time and pull it out when you're ready to serve it.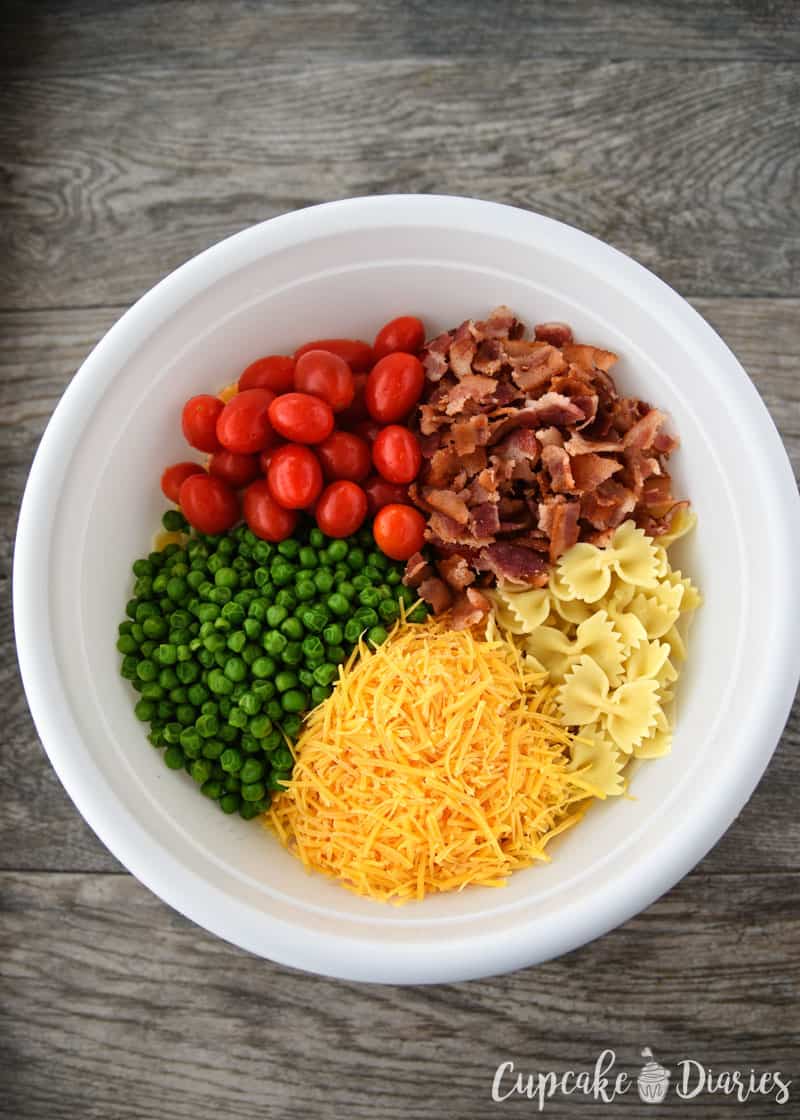 After cooking the pasta, all that's next is combining the other ingredients and some ranch dressing. And just like that you've got yourself an easy side dish to go with your Barber Foods chicken!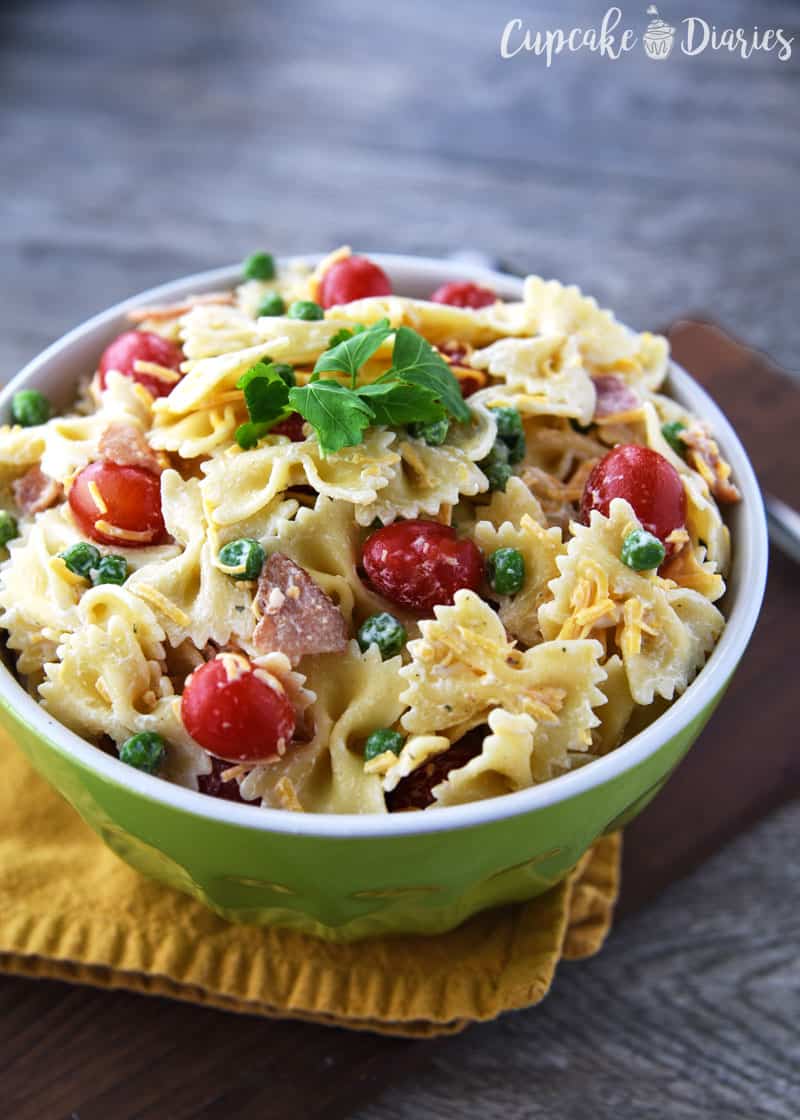 Bacon Ranch Pasta Salad with Barber Foods Broccoli Cheese Stuffed Chicken Breasts
Ingredients
Barber Foods Broccoli and Cheese Stuffed Chicken Breasts

1

lb

bowtie pasta

cookied

8-10

slices

bacon

cooked and crumbled

1

c.

grape tomatoes

1

c.

cheddar cheese

grated

1

c.

sweet peas

cooked and cooled

1

c.

ranch dressing
Instructions
Preheat oven to 375° F. Remove frozen raw chicken breasts from the pouch and place on a baking sheet. Bake 30-35 minutes, or until internal temperature reaches 165° F. Allow chicken to cool for 2 minutes before serving.

Prepare pasta salad by gently combing pasta, bacon crumbles, tomatoes, cheese, and peas with a wooden spoon. Add ranch dressing and stir together until combined. Cover and chill until ready to serve.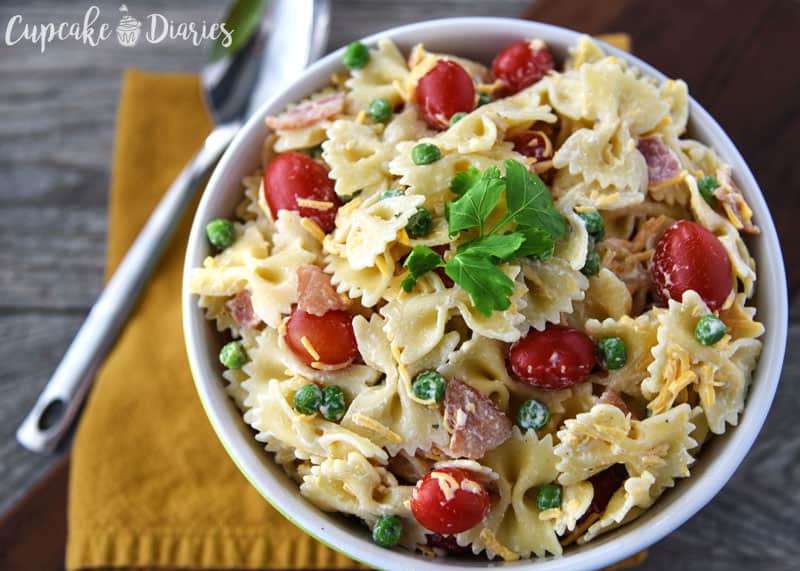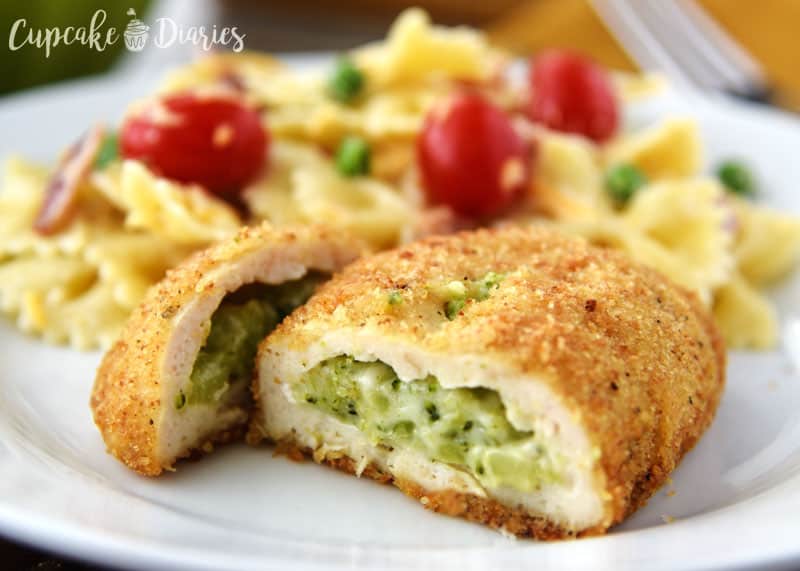 Barber Foods helps make dinner so much easier, giving you more time to make special memories with your family. We will be having this meal over and over again!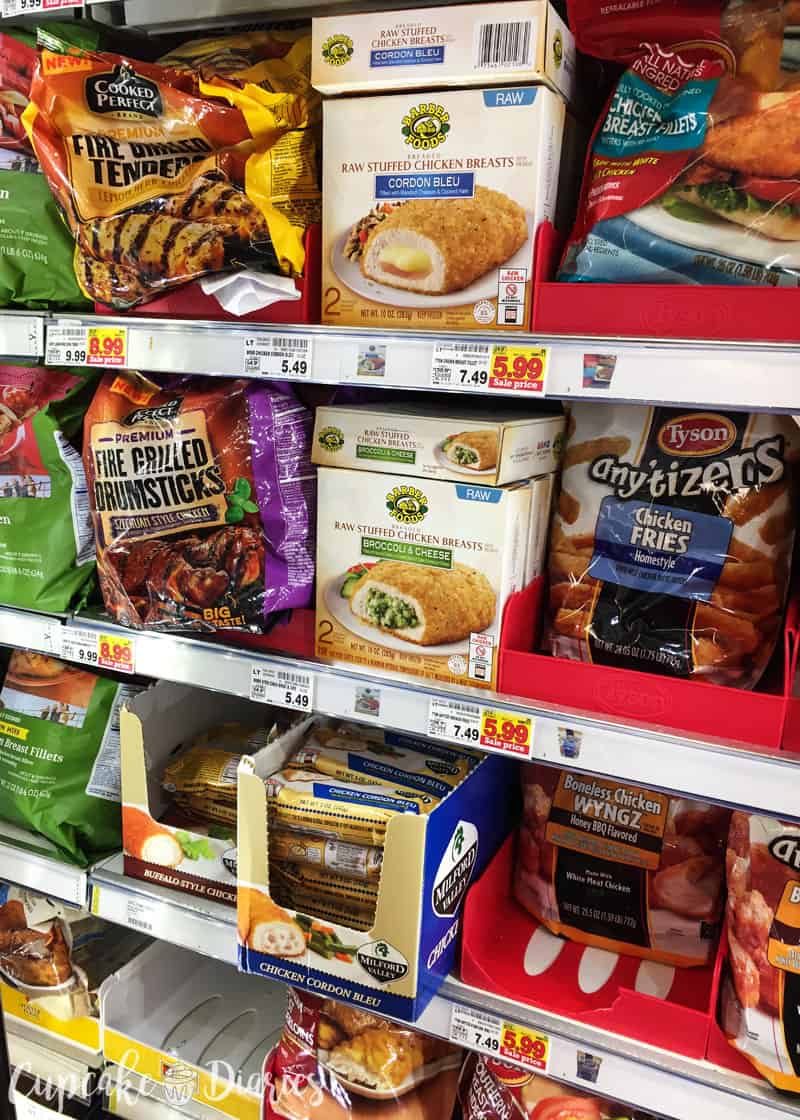 Find out where you can find Barber Foods stuffed chicken breasts so you can make this easy meal! Click here to use the Product Locator. You can get $1.00 off your purchase! Click here to get the coupon.