This post has been compensated by Idahoan® as part of the Mom It Forward Influencer Network. All opinions are mine alone. #ad #IdahoanSteakhouseSoups
No need to stop at the local sandwich shop for lunch! You can make a delicious toasted ham and turkey sub with creamy potato soup meal just like the sandwich shop. And this entire meal only takes 10 minutes to prepare!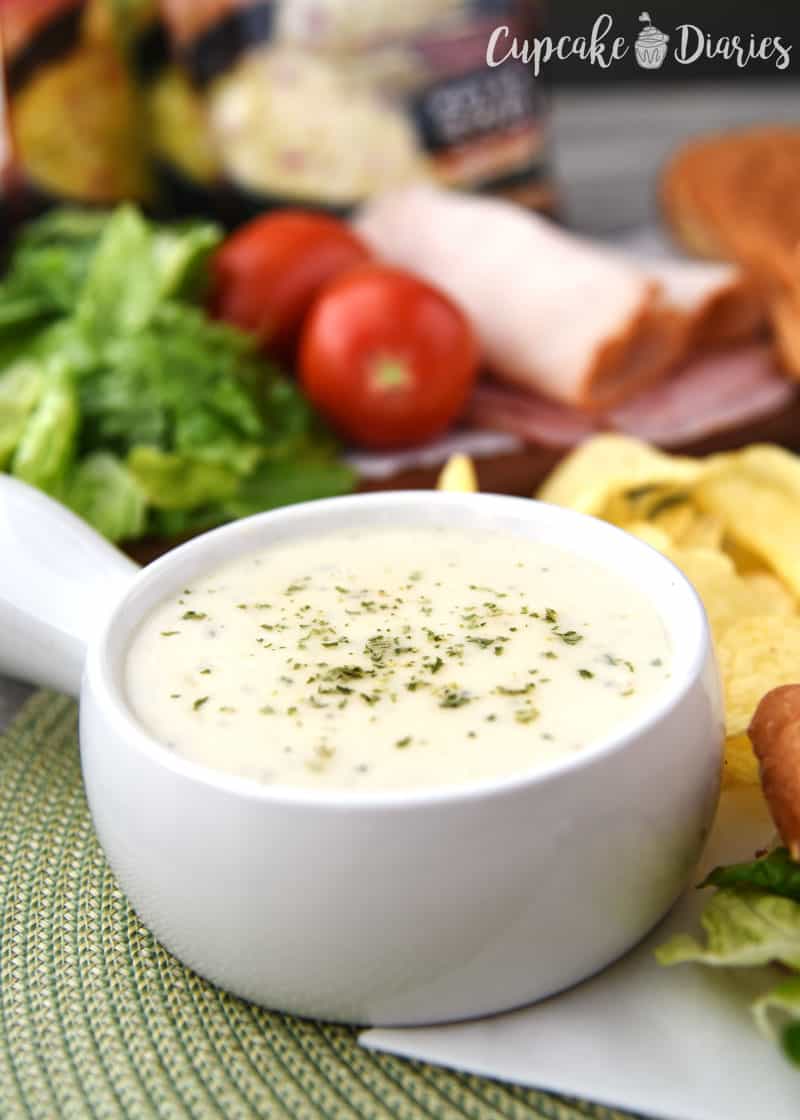 Is it just me or can soup be kind of a challenge to make? Especially when you want something that tastes like it came with your steak at your favorite steakhouse. Idahoan® Premium Steakhouse® Potato Soups make it so easy to recreate that steakhouse experience at home. We paired it with a delicious and perfectly toasted ham and turkey sub. It was an easy and crazy good lunch that only took 10 minutes to make total. You're seriously going to love how easy it is to make this meal!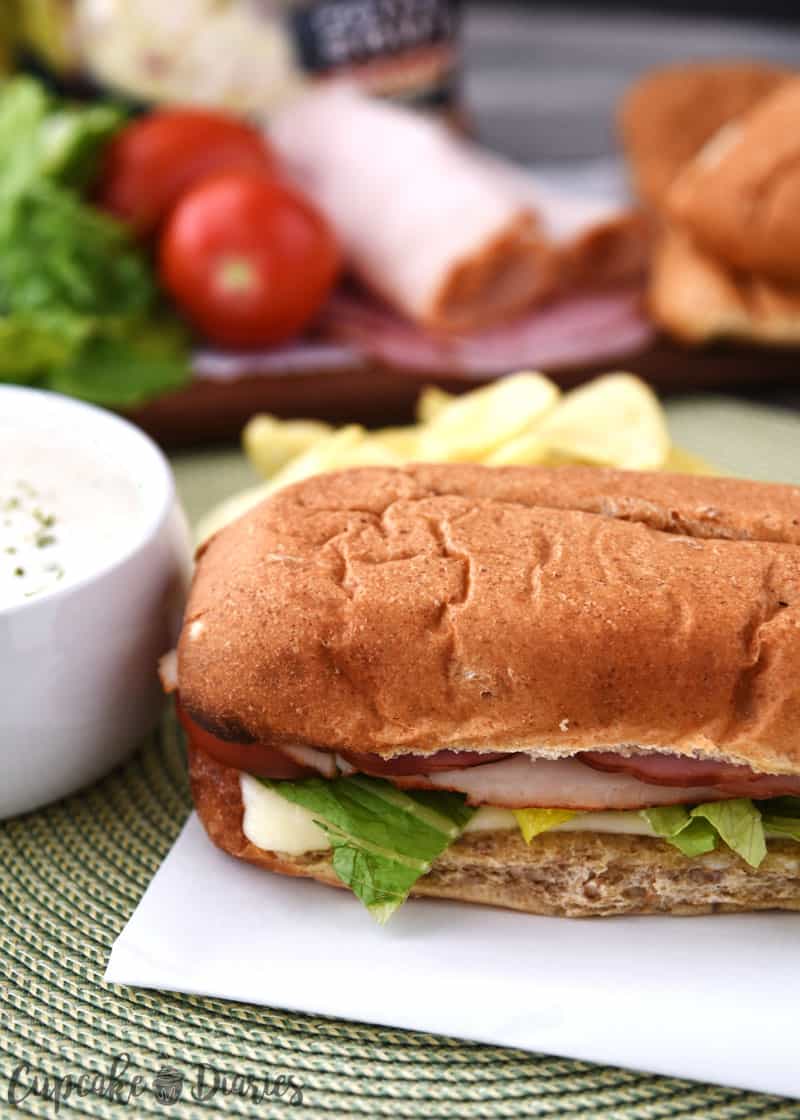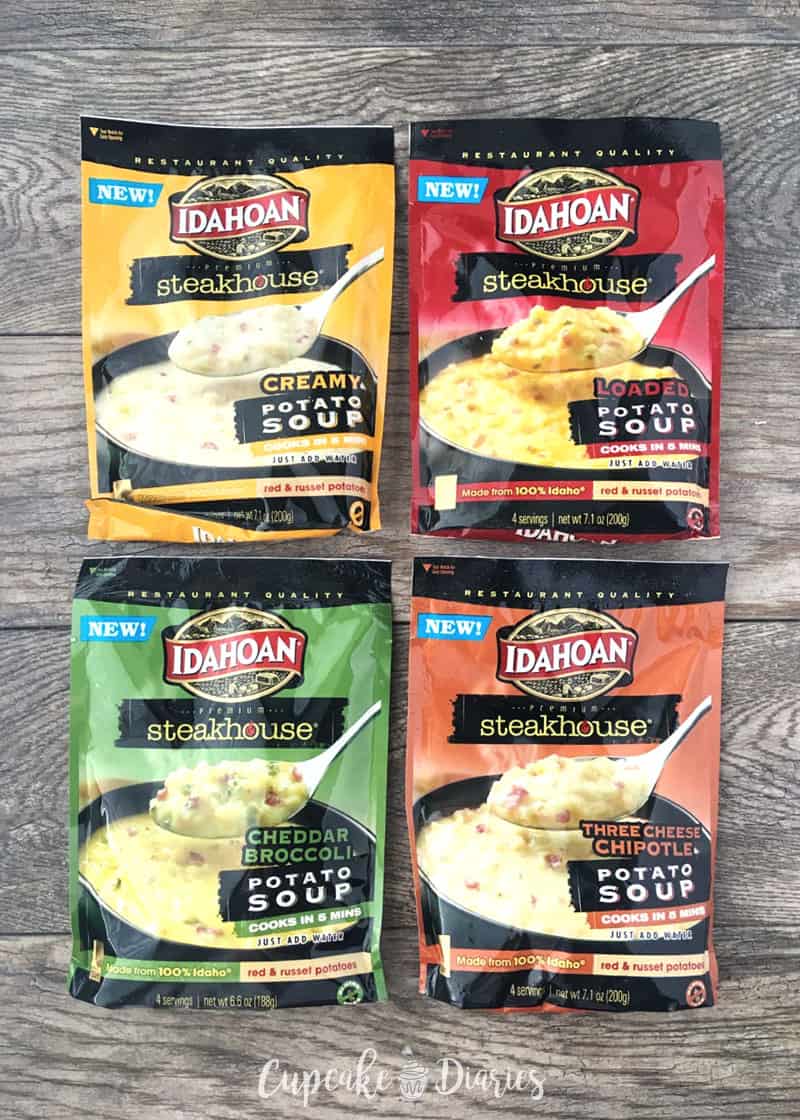 We received Idahoan® Premium Steakhouse® Potato Soups in four fantastic flavors. We picked the Creamy Potato Soup for our soup and salad combo.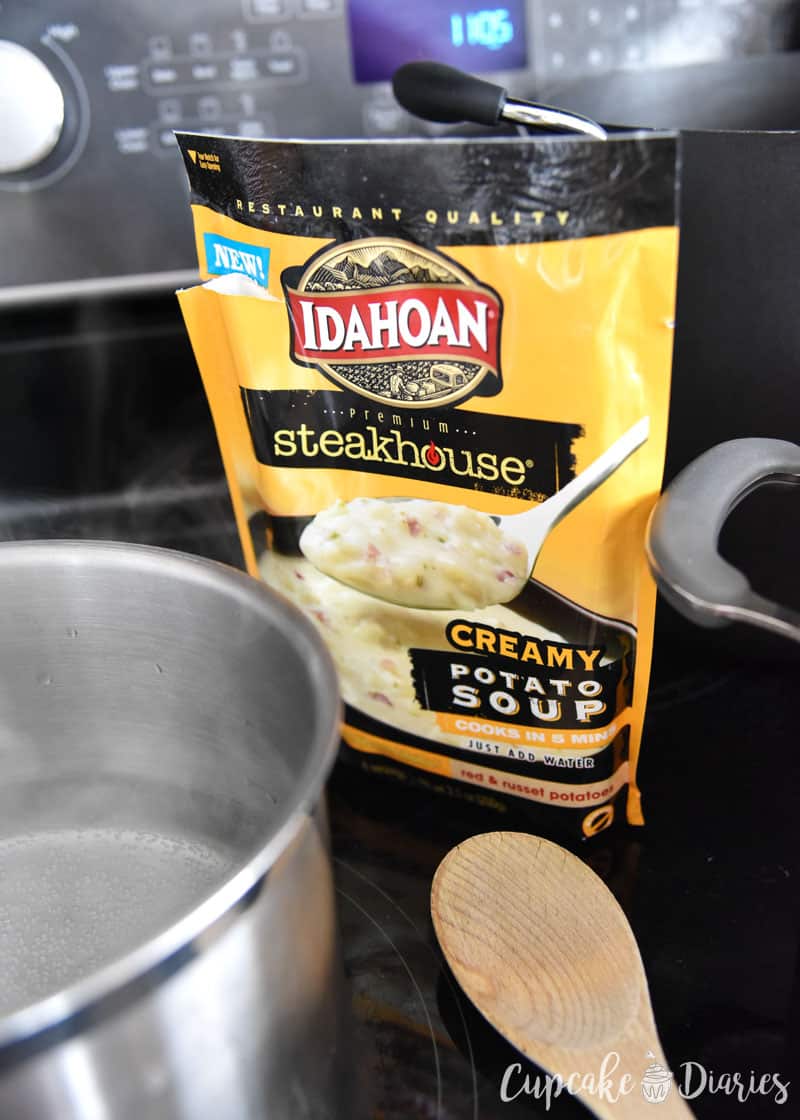 Idahoan® Premium Steakhouse® Potato Soups are wonderfully easy to make. All you do is boil your water and add the soup mix. Whisk it together, let it simmer, and it's time to serve! In five minutes you've got a hot pot of creamy, restaurant-style soup. It's a beautiful thing.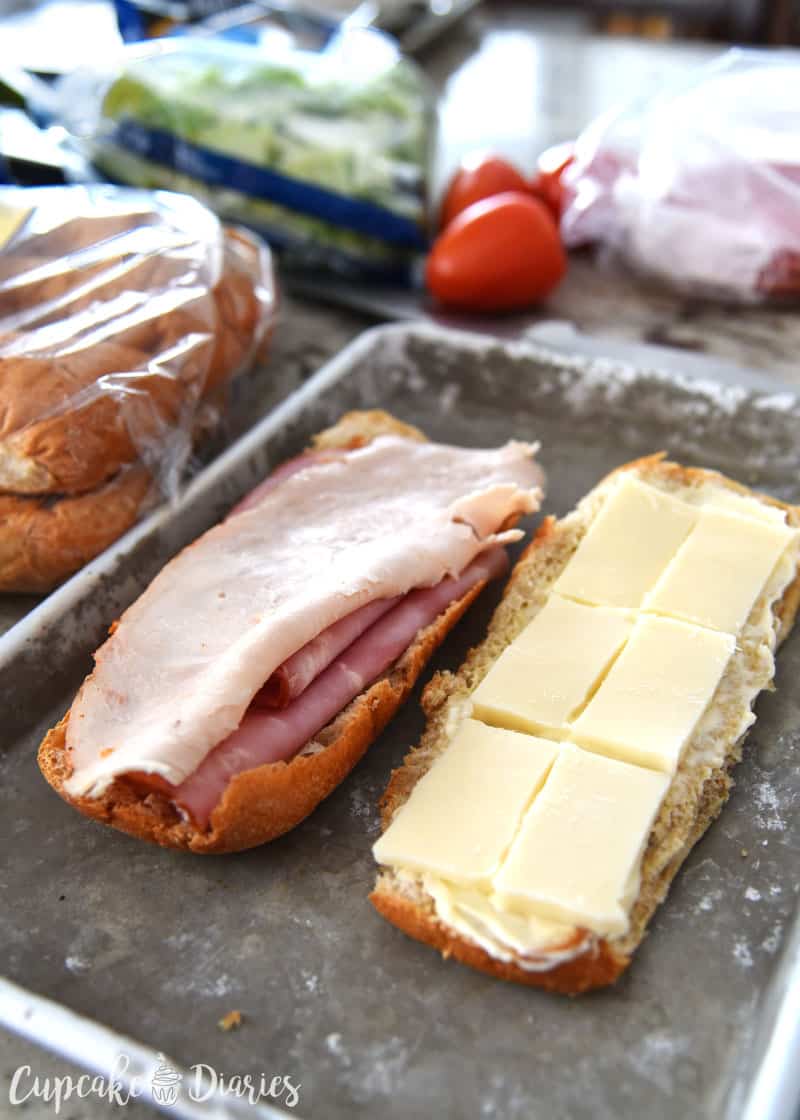 Toasted Ham and Turkey Subs are just as easy to make! Cut each sub roll in half and spread mayo on one side. Then top the mayo side with mozzarella cheese slices and the other side with ham and turkey slices. Place in your oven on the toast setting or broil until the cheese is melted and the bread is crispy.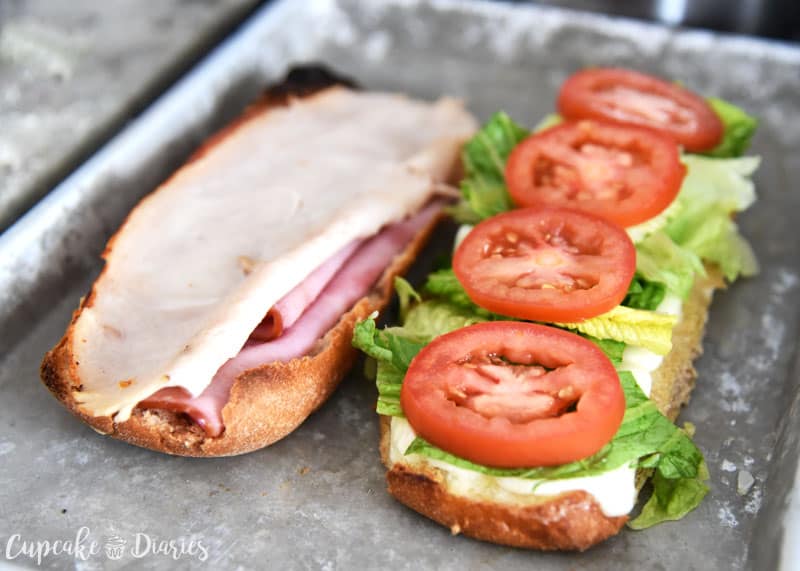 Pull subs out of the oven and top with lettuce and tomato. And that's it!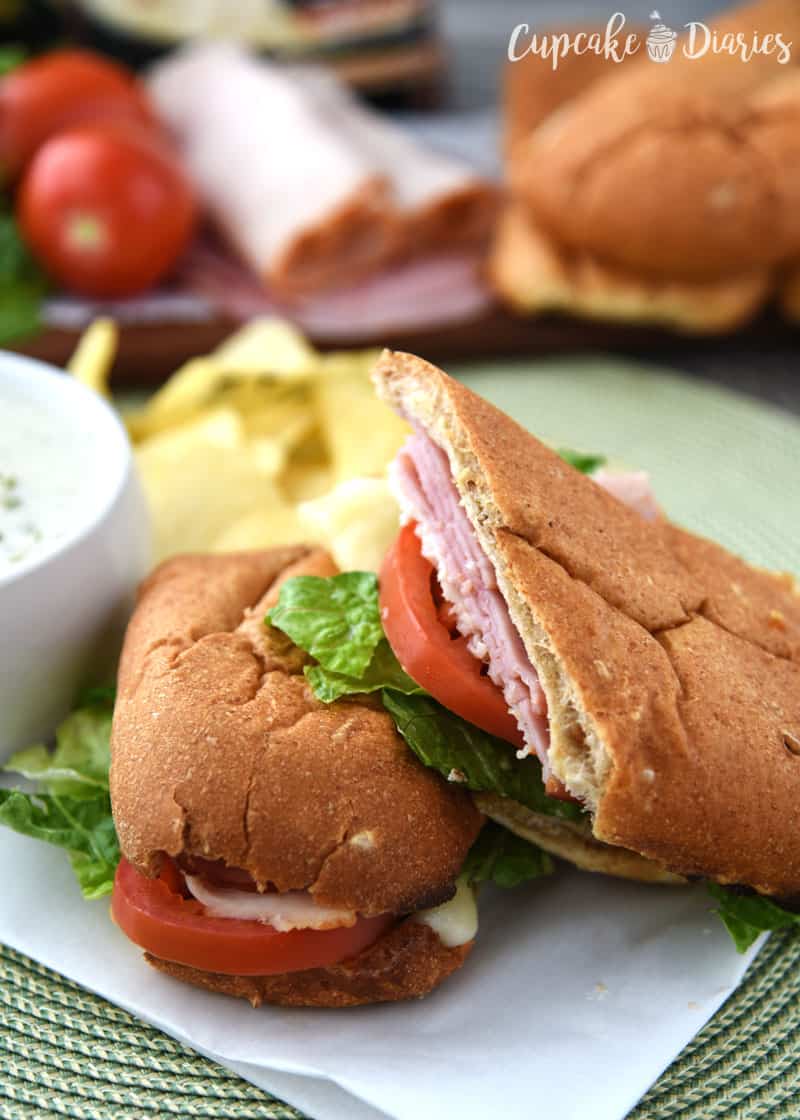 You can make the soup and let it simmer on the stove while you put the sandwiches together. This delicious and hearty meal comes together in about 10-15 minutes.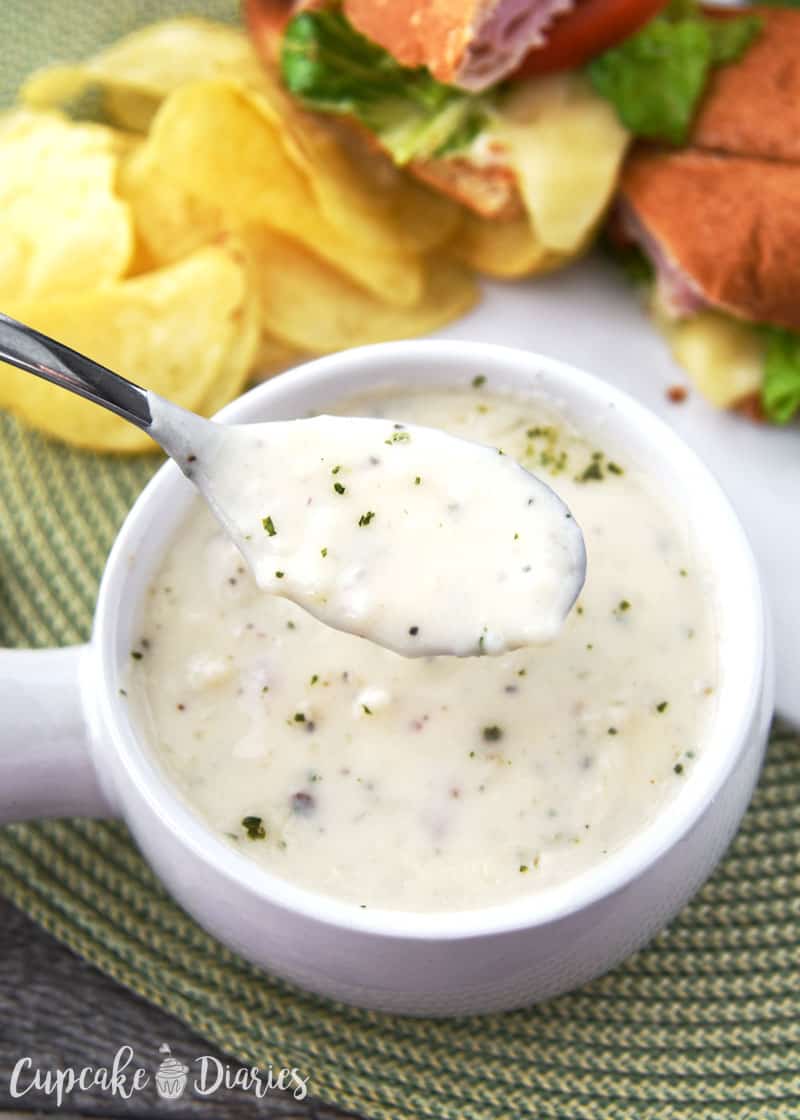 When I tried this soup for the first time I let out a loud, "Mmmmm!" It is so darn good and really tastes like it came from a restaurant. We're going to be buying these soups quite often! They're just so easy and good. My kids loved them, too. The soups are made with real Idaho® red potatoes and red potato skins. It's hard to believe they aren't from scratch when you're eating! 
[amd-zlrecipe-recipe:318]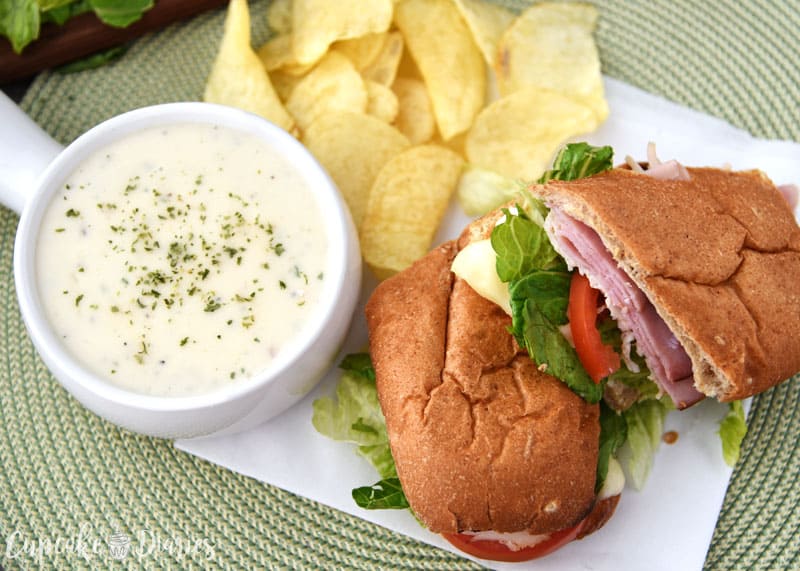 Head to the grocery store and stock up on these delicious soups. They're so convenient to pull out of the pantry when you need something quick and yummy for dinner.  Idahoan® Premium Steakhouse® Potato Soups really make dinner so much easier. If you want a delicious, restaurant-quality soup at home, this soup is for you. Whether you're pairing it with a Toasted Ham and Turkey Sub or with dinner rolls, this soup makes the meal perfect.