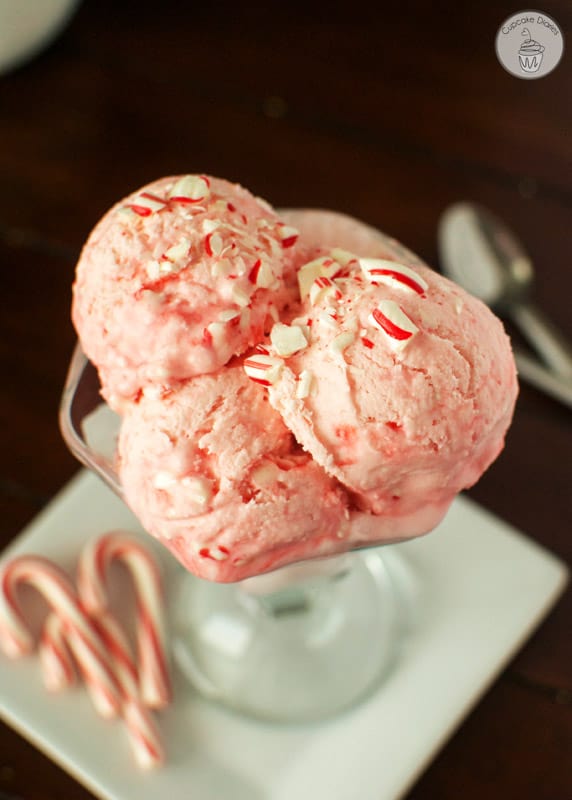 I love eating ice cream all the year round. And at Christmastime, what could be more perfect than a candy cane ice cream? Especially one that doesn't require an ice cream maker!
I've been wanting to make a candy cane ice cream for the last two Christmases and I just barely did it. It's a Christmas miracle! I love this ice cream because it's so smooth and creamy with great peppermint flavor, yet full of chunks of candy cane. It's pretty much a holiday dream.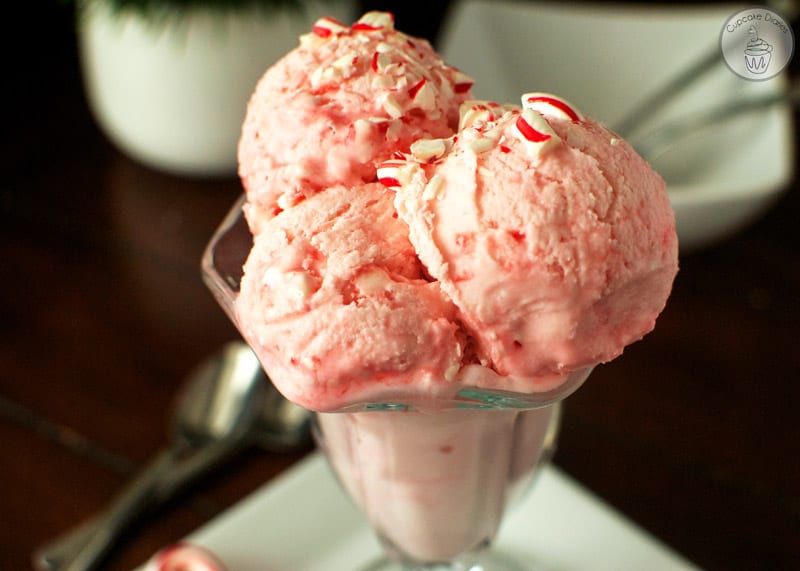 This is a great treat to serve at a holiday party, for Sunday dessert, or even a game night. Make a batch of my favorite brownie recipe and plop a nice big scoop of this ice cream right on top. And it's so good smothered in chocolate syrup!
No Churn Candy Cane Ice Cream
Ingredients
1 pint heavy whipping cream
1 (14 oz) can sweetened condensed milk
1 tsp. peppermint extract
1 c. smashed candy canes, plush extra to garnish (Add less candy cane pieces, if desired)
3 drops red food coloring
Instructions
Place whipping cream into the bowl of an electric mixer. Beat on high for two minutes, or until stiff peaks form.
In a separate bowl combine sweetened condensed milk, food coloring, peppermint extract, and candy cane pieces. Gently fold this mixture in with the whipping cream till combined.
Pour mixture into a large bread pan (at least 1.5 qt). Sprinkle more crushed up candy canes over top to garnish. Cover with plastic wrap and freeze overnight. Serve and enjoy!
https://www.cupcakediariesblog.com/2015/12/no-churn-candy-cane-ice-cream.html
Hope you enjoy this ice cream over the holidays! Here are a few more of my favorite Christmas treats…
Christmas Tree Sugar Cookie Bars