This post brought to you by CHA! by Texas Pete. All opinions are 100% mine.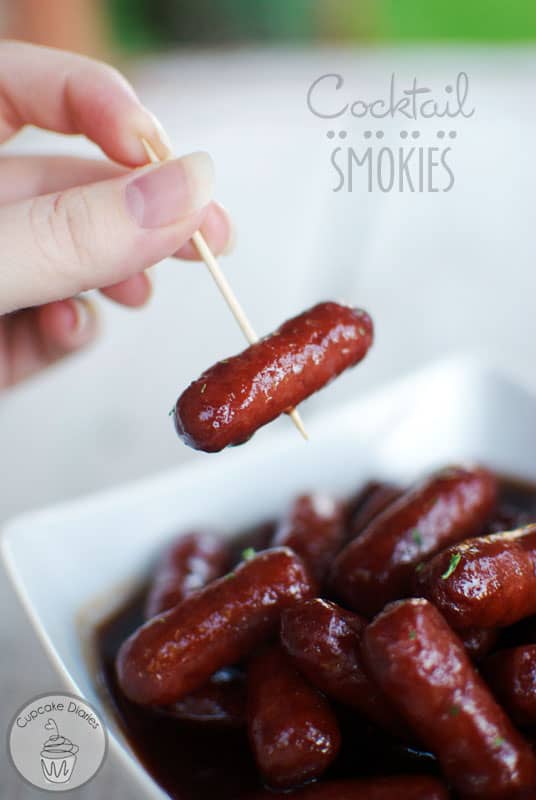 Everybody has that secret ingredient for making a sauce magical. That one ingredient that causes your dinner guests to ask, "What did you do to that sauce?" I'm about to divulge my secret for the fabulous sauce that makes this recipe. Are you ready for it? Here it is: CHA! by Texas Pete
Texas Pete CHA! is a sriracha sauce that was introduced earlier this year and has rapidly gained popularity. It's spicy, sweet, tangy, and amazing. It can be used as a condiment on pizza, burgers, and much more. But this stuff is way more than a condiment; it's an ingredient. The taste and the texture make it so easy to use in recipes.
With the opening game of our college football team, we knew we had to have a party. And one of our favorite appetizers to have at a party is little cocktail smokies. But this time I wanted to try something new and different with the sauce that would elevate it to a whole new level.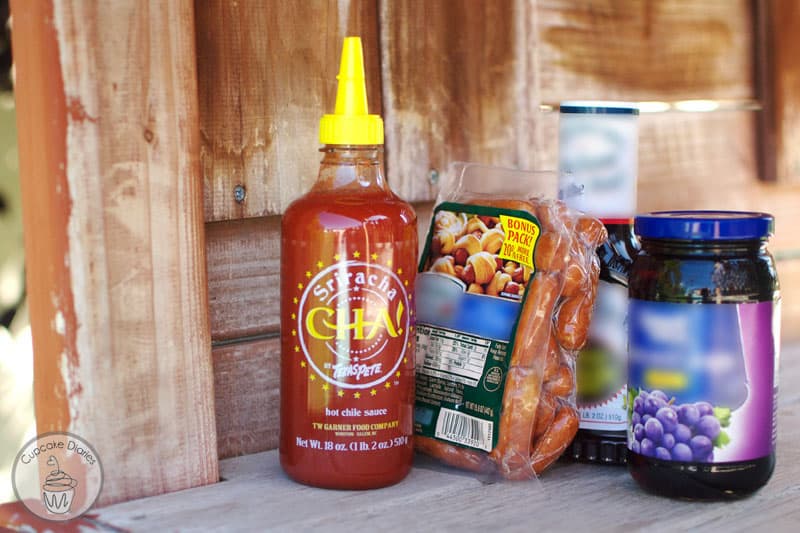 This sauce takes four ingredients: grape jelly, honey barbecue sauce, and Texas Pete CHA! I loved how it turned out! The sweet and spicy flavors together were rockin'.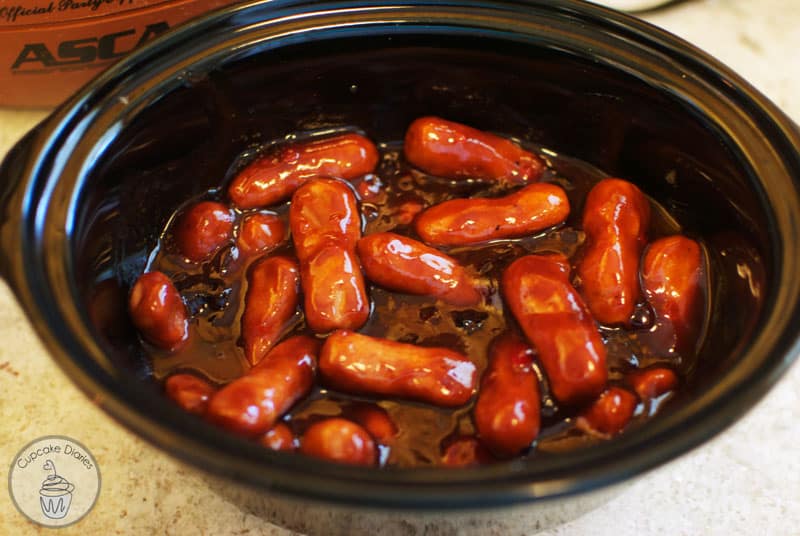 Party food should be the easiest to make. And these smokies were super simple. Just mix up the sauce ingredients in a bowl, place the smokies in a crock pot, and pour the sauce over the smokies. Stir everything together and set the crock pot on high heat for 2 1/2 hours, or until the smokies are heated through. And that is it!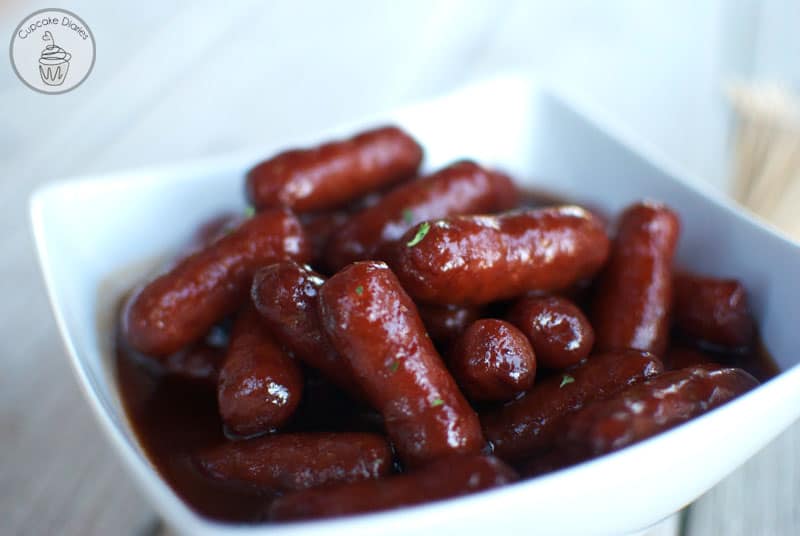 So yummy and so easy! We loved having these cocktail smokies for the big game (which our team totally won, by the way). I didn't tell my husband about the new sauce when he tried them. And when he tried his first cocktail smoky and his eyes got wider, I wasn't at all surprised! He immediately said, "What is in this sauce? It's awesome!" Texas Pete CHA! addedt the perfect amount of spicy kick and a fabulous flavor to the smokies that I will not leave out again. So so good!
Ingredients
1 pkg Beef Lit'l Smokies
1/2 c. grape jelly
1 c. honey barbecue sauce
2 Tbsp Texas Pete CHA!
Instructions
Combine grape jelly, honey barbecue sauce, and Texas Pete CHA! in a bowl.
Place smokies in a crock pot and pour sauce over them; stir together.
Cover and heat on high for 2 1/2 hours, or until heated through.
https://www.cupcakediariesblog.com/2014/09/cocktail-smokies.html
Texas Pete hot sauces have been a staple on southern tables for decades and are getting more and more popular across the country and the world. You've got to try Texas Pete CHA! It can be found in many grocery stores nationwide. But if for some reason you can't find it at your local store, don't you worry. You can order it on TexasPete.com!
Find more amazing Recipes using Texas Pete CHA! Just go to CHAddiction.com.
GIVEAWAY:
One lucky winner will receive a Texas Pete CHA! gift pack, including a bottle of Texas Pete CHA! and other goodies! To enter, simply leave a blog post comment with how you would use Texas Pete CHA! Giveaway will end September 19th at 10pm MST. Good luck!