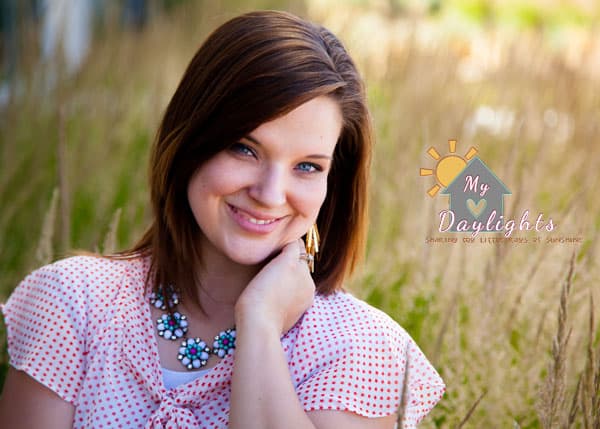 Jennifer's blog, My Daylights, features recipes, crafts, and design ideas of all kinds. She loves to share highlights and daily rays of sunshine in her life. As a mom of two young boys, she tries to keep her projects simple and quick. Something I am definitely on board with! Head over and check out My Daylights!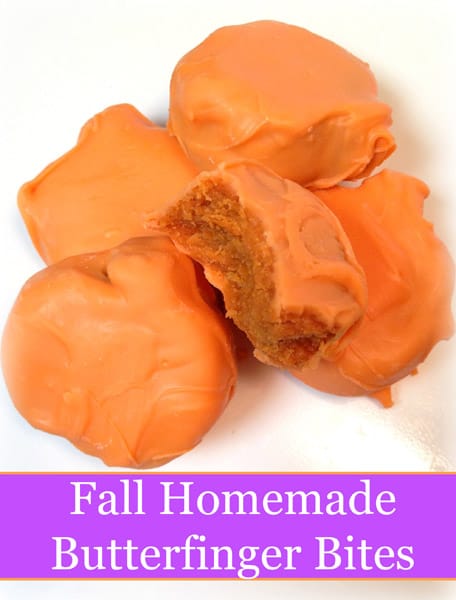 Oh my. I don't know about you, but I'm ready to try these Fall Homemade Butterfinger Bites! These are a perfect little treat for a party or even for the neighbors.
Find Jennifer's recipe HERE.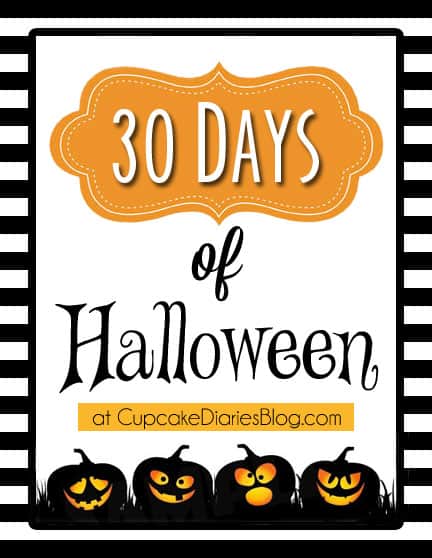 This recipe is part of "30 Days of Halloween" here at Cupcake Diaries!
And come on back tomorrow for another fun Halloween recipe. You don't want to miss it!