Pumpkin spice desserts are the most popular treats during the fall. This perfectly moist and delicious pumpkin spice cake is easy to make and even has a surprise treat in each slice! A special baking pan makes this a surprise cake without the extra work.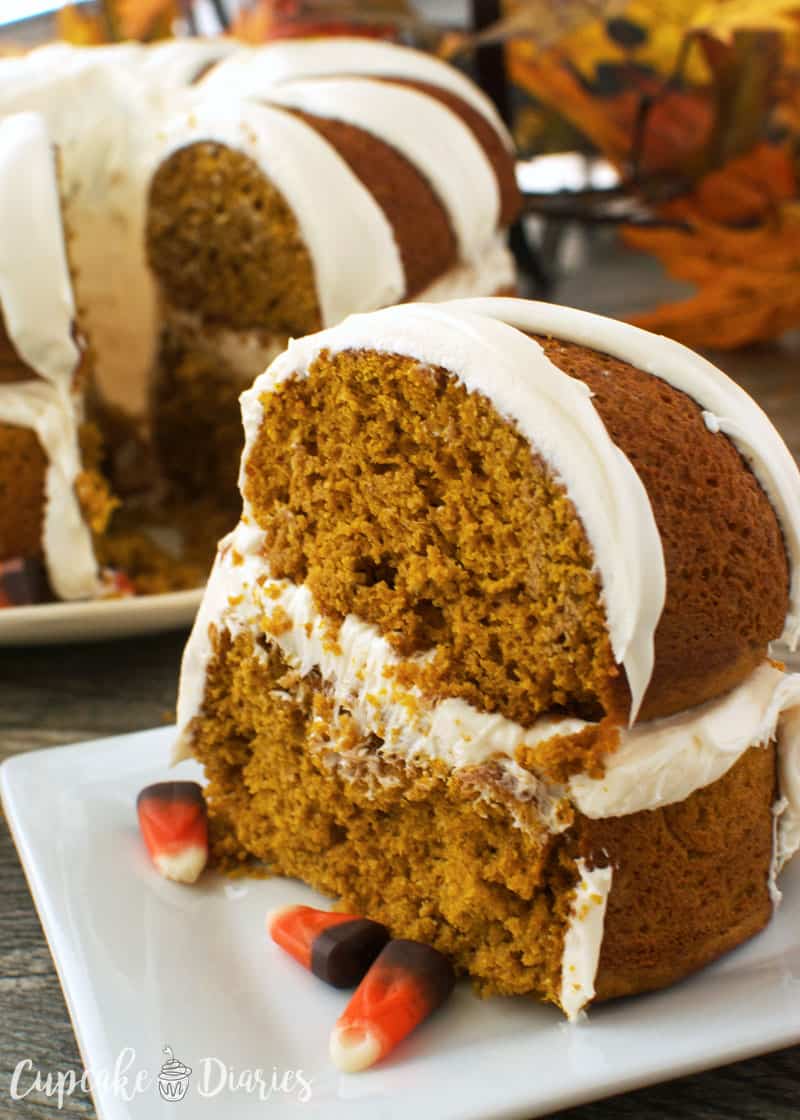 I love pumpkin desserts in the fall! Pumpkin spice anything is pretty hard to beat when the leaves are falling from the trees and pumpkins are growing all over the place. Fall is definitely my favorite time of year. Recently I was introduced to Baker's Advantage Fillables and pretty much fell in love with the awesomeness that is these pans. These pans make it really easy to create treat-filled desserts at home. And they come in all kinds of shapes and sizes.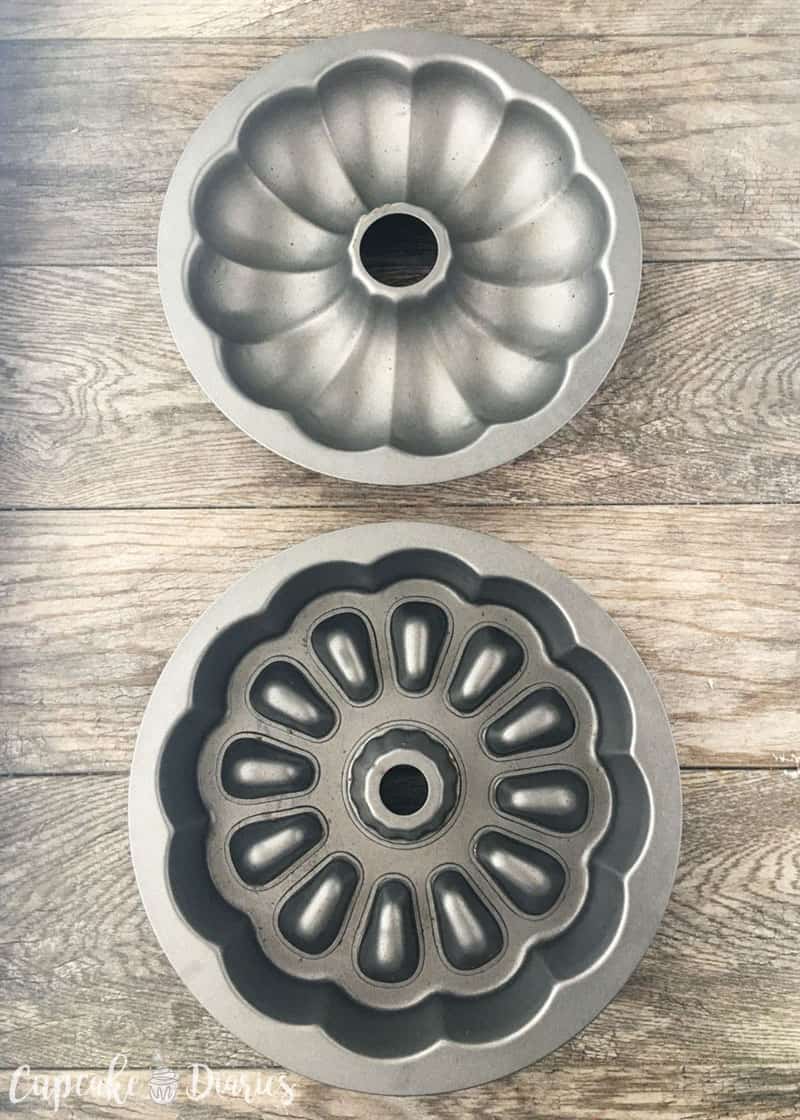 I was given the fluted bundt cake pan to try. It is so cool how it works! Begin by evenly pouring your cake batter into the two pans.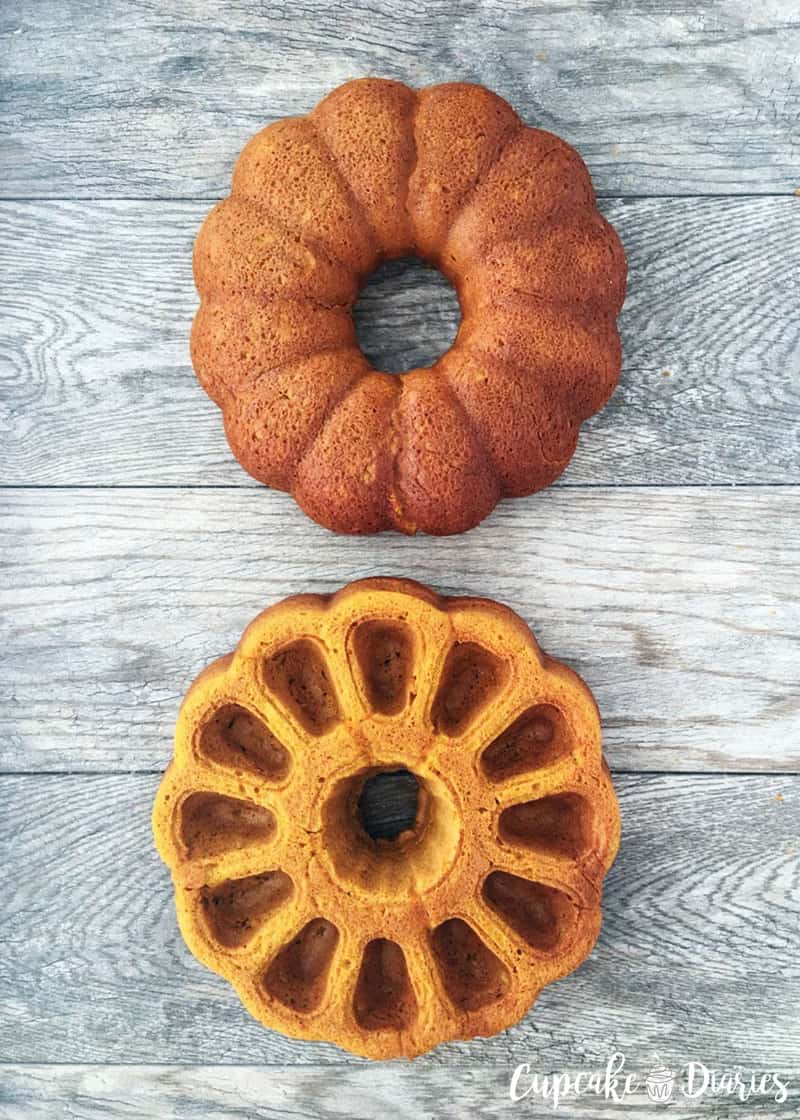 Let them cool completely then invert to remove the cakes. The cake with the divots is the bottom and the bundt looking cake is the top.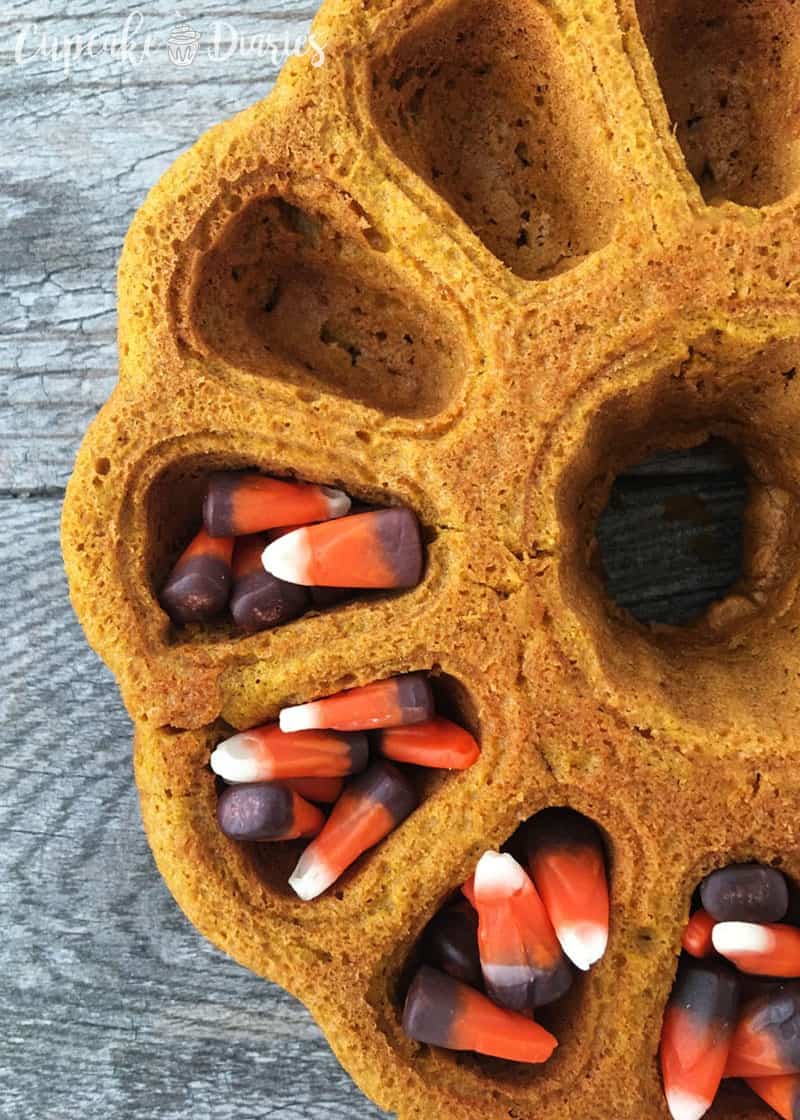 Then add your treats to each divot in the cake. I used indian corn for my cake.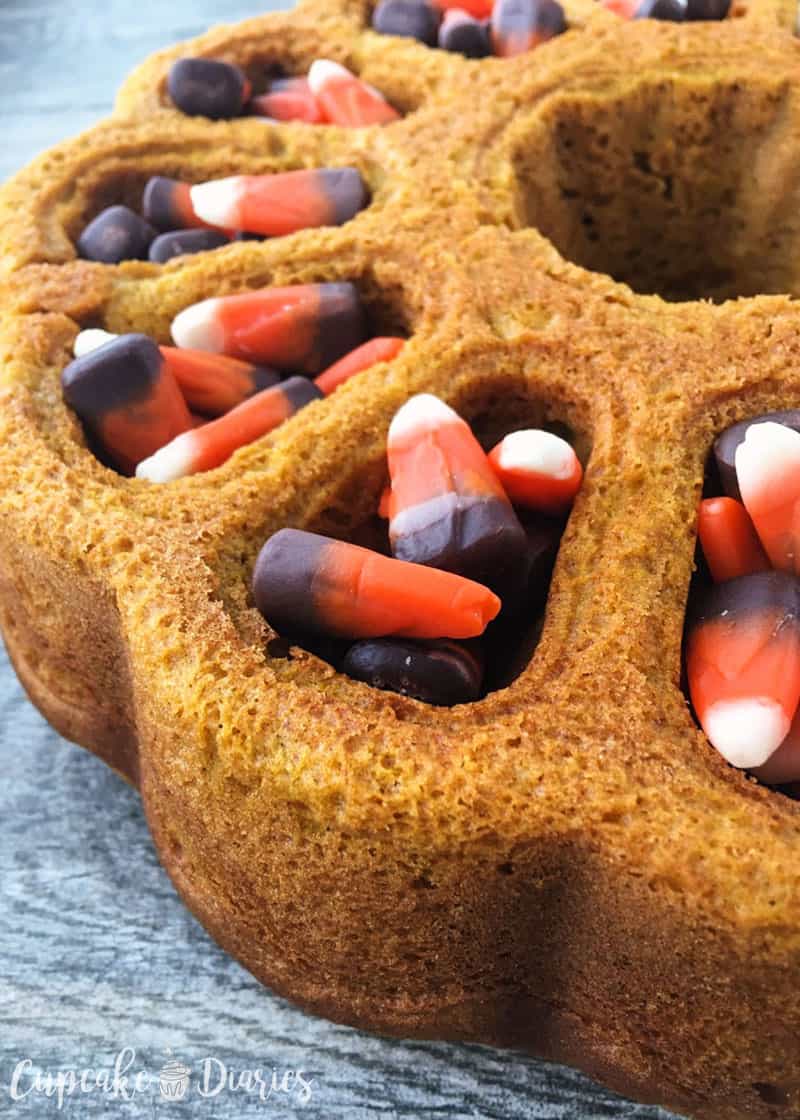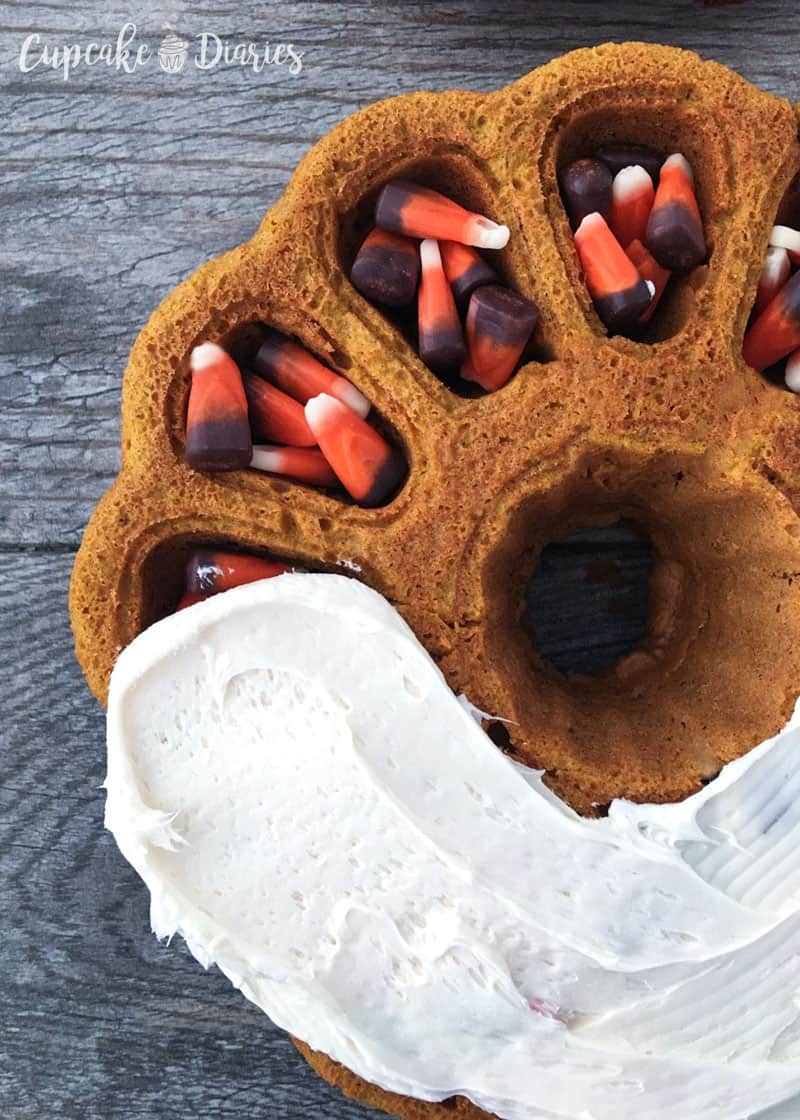 Then frost the bottom cake to cover the candy.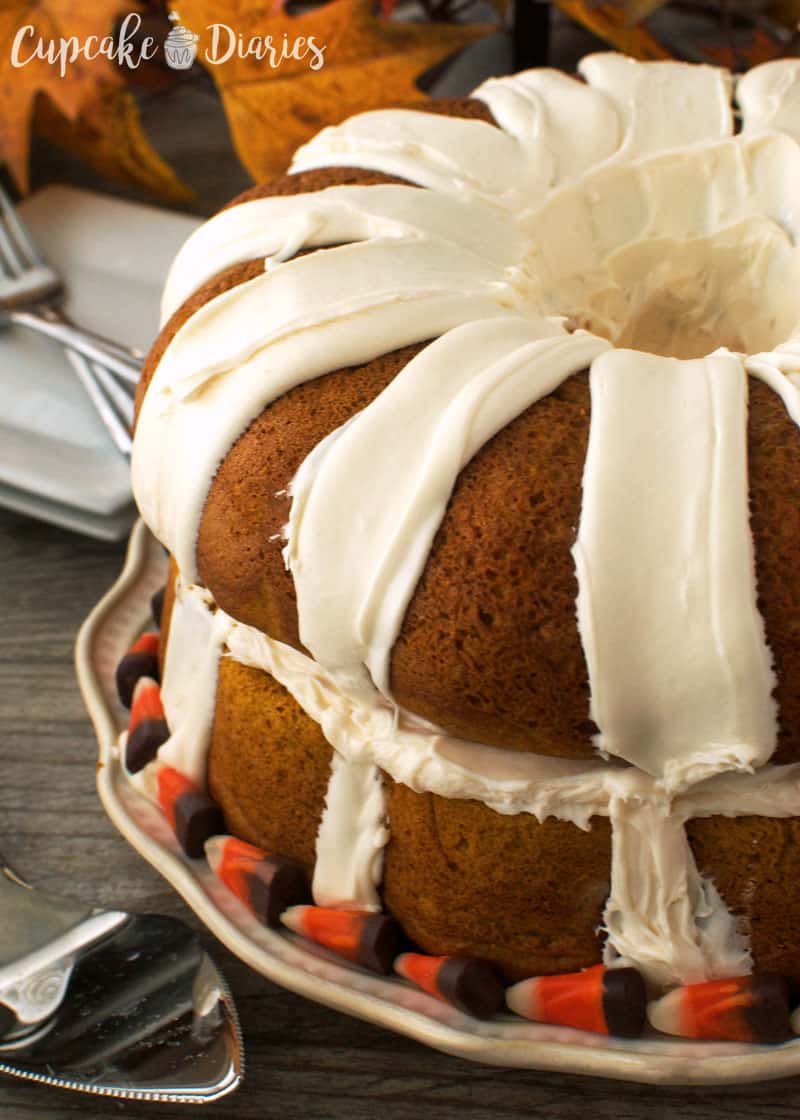 Then you're ready to frost the top and serve! Isn't that so fun? You've got yourself a treat-filled and pretty cake without having to dig any holes in it. Super easy and really fun.
And to take this cake a little further into easy, I made it from a cake mix. Yep, a cake mix! This lovely isn't homemade one tiny bit so you can make it quicker and easier. This beauty is perfect for Thanksgiving!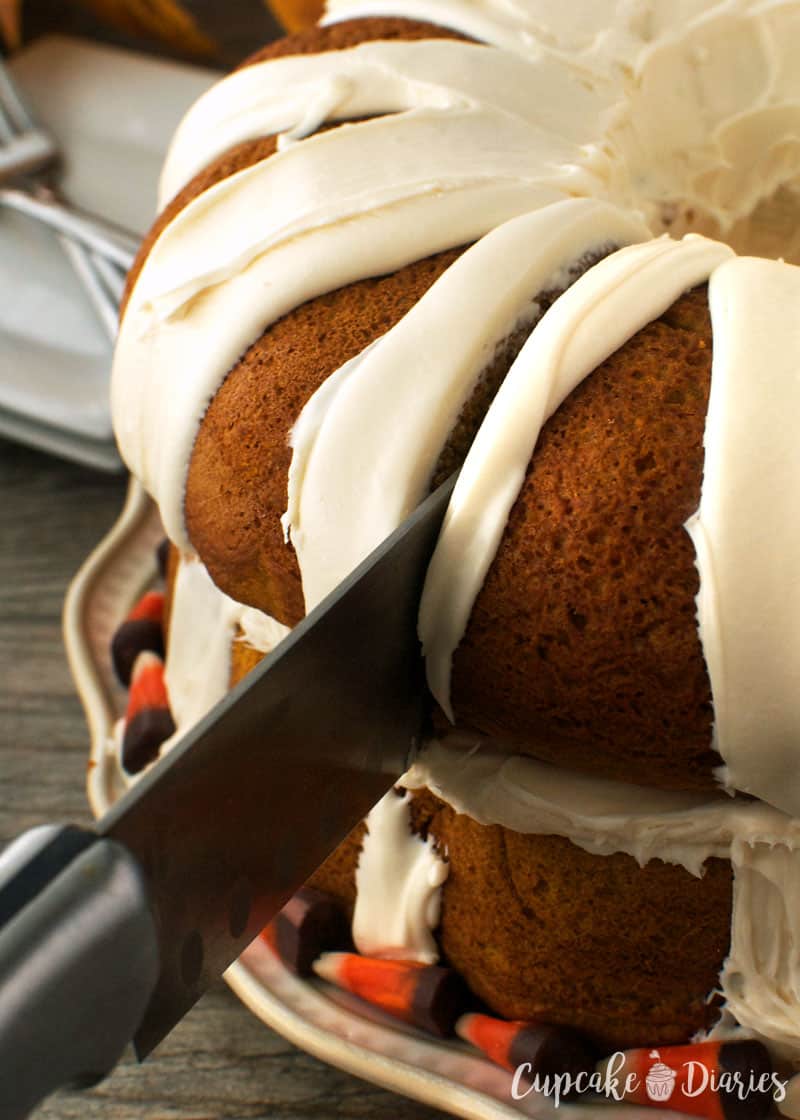 The creases in the pan make the cake really easy to serve. Simply cut along the crease!
Kitchen tools and gadgets needed for this recipe: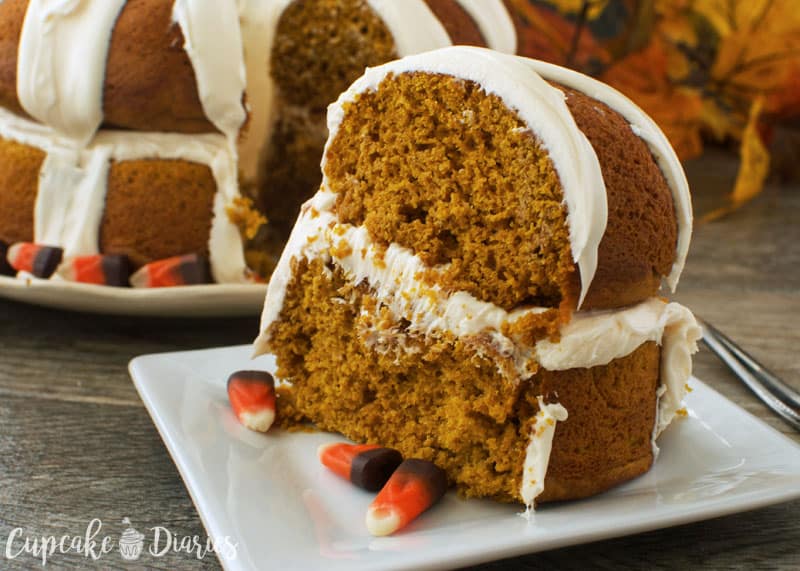 I love this cake! So yummy and perfect in every fall way. And with the help of the Baker's Advantage Fillables fluted bundt cake pan, you can make a surprise cake without any hole digging and each piece gets a treat. It's a win-win! This cake pan would make a GREAT Christmas gift, as would all the other Baker's Advangate Fillables pans!