You haven't tried good French toast until you've tried it with eggnog. Eggnog French Toast is a classic stack of French toast enhanced for the holidays! That delicious Christmas drink was meant for French toast.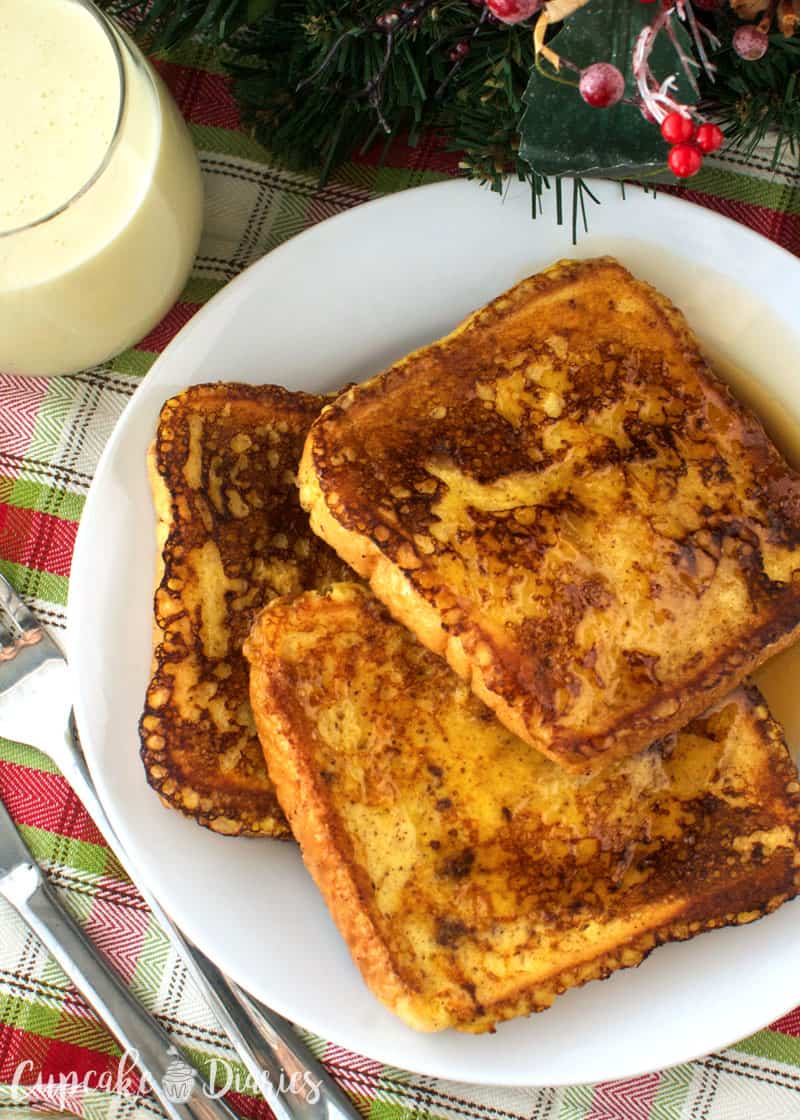 My father-in-law works at a dairy in southeast Idaho that makes THE best eggnog. It's one of those recipes that one might call "liquid gold." And the day I used it to make French toast, my life was changed! Dramatic, but so true. This Eggnog French Toast was rich, incredibly flavorful, and SO easy.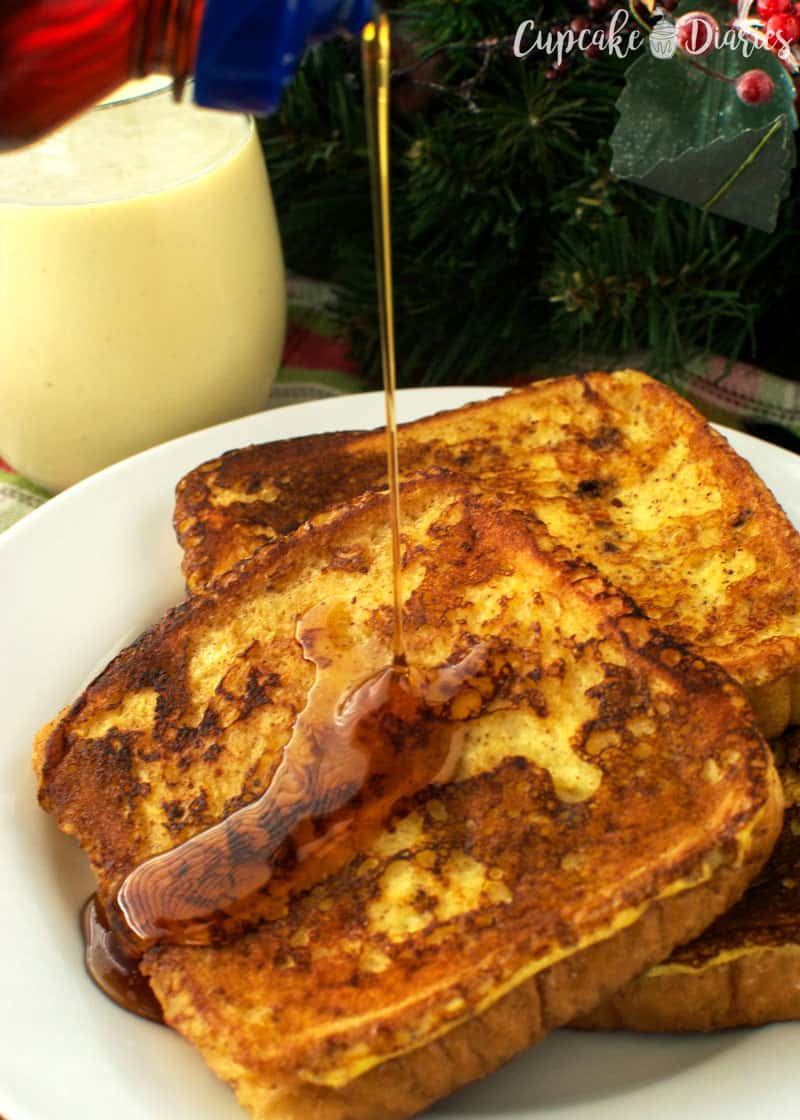 Besides the bread, you only need a few ingredients to make this recipe: eggnog, cinnamon, and eggs. That is it! Simply mix together, dunk the bread, and throw it on the griddle. This is a great recipe for Christmas morning.
French toast is already milk and eggs with added spices. But creamy eggnog is made with cream and spices to make a perfect mixture for French toast. It's really quite amazing.
Kitchn tools and gadgets needed for this recipe: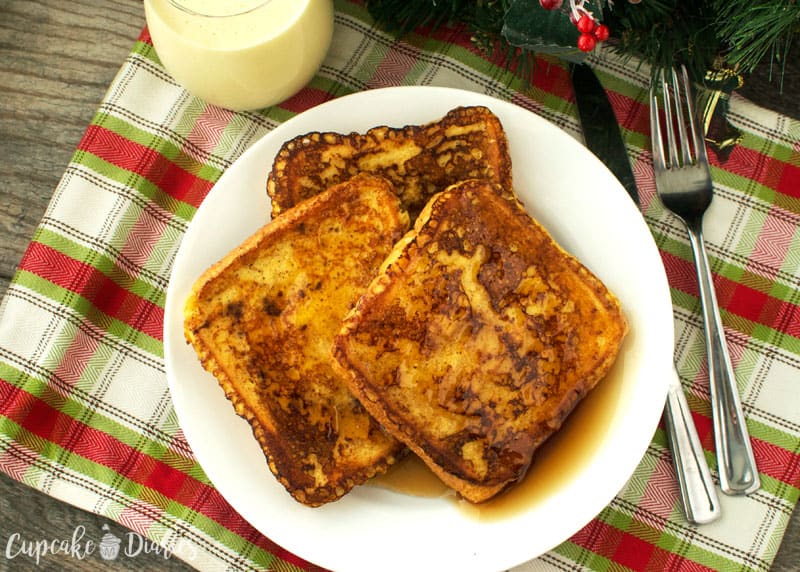 I hope you love this recipe! This is seriuosly the best French toast recipe I've ever had. It's all about the eggnog!
Look below for even more French toast recipes for National French Toast Day!