Creamy and decadent chocolate fudge is packed with chunks of gooey and nutty Snickers bars. And it only takes three ingredients to make!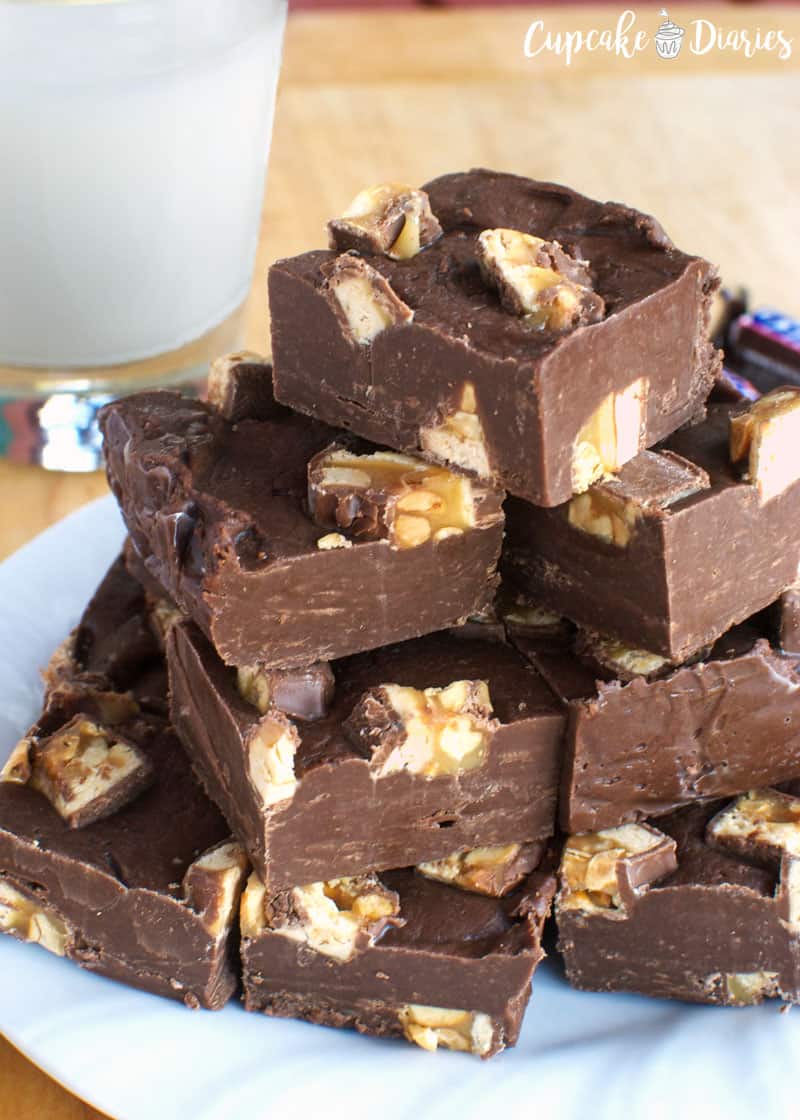 I can't pass up decadent fudge at a Thanksgiving or Christmas party. It's my very favorite treat during the holidays and I can't get enough! I remember the first time I attempted to make fudge and ti was an epic fail. It didn't set up and I ended up having a pan of a thick chocolate pudding-like mess. If you're one of those people who doesn't do well with making fudge, you're going to love this recipe! It only takes three ingredients (that includes the Snickers!) and it's easy.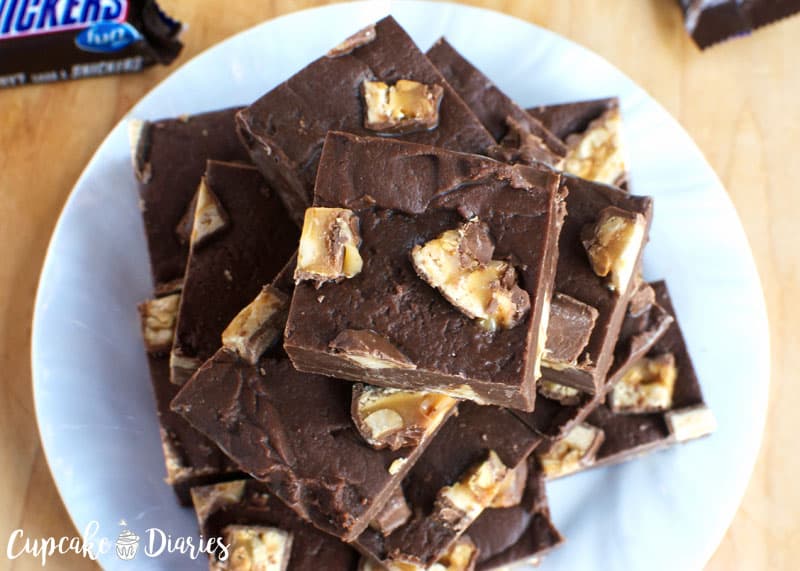 If you've got a microwave,  you're all set. It all comes down to combining two ingredients, mixing them up, pouring them in the pan, and pressing the candy bars into it. That is seriously it. It sets up so nicely and has the perfect texture you want in fudge.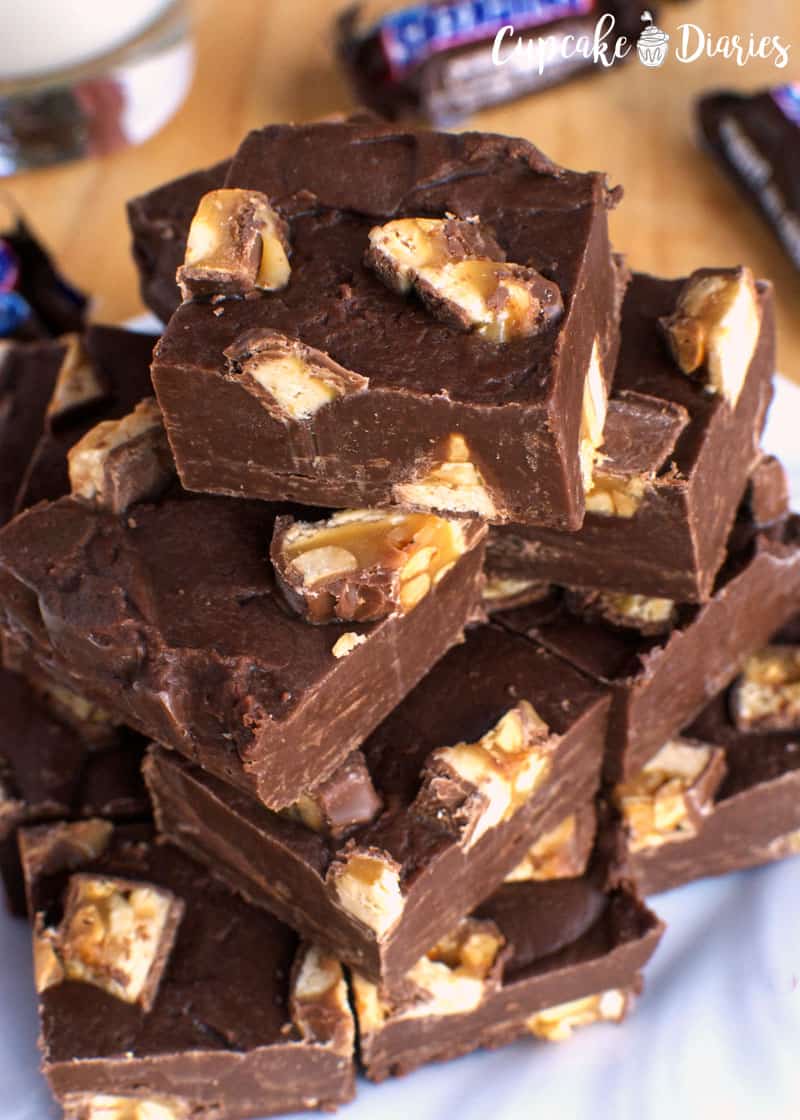 Kitchen tools and gadgets needed for this recipe: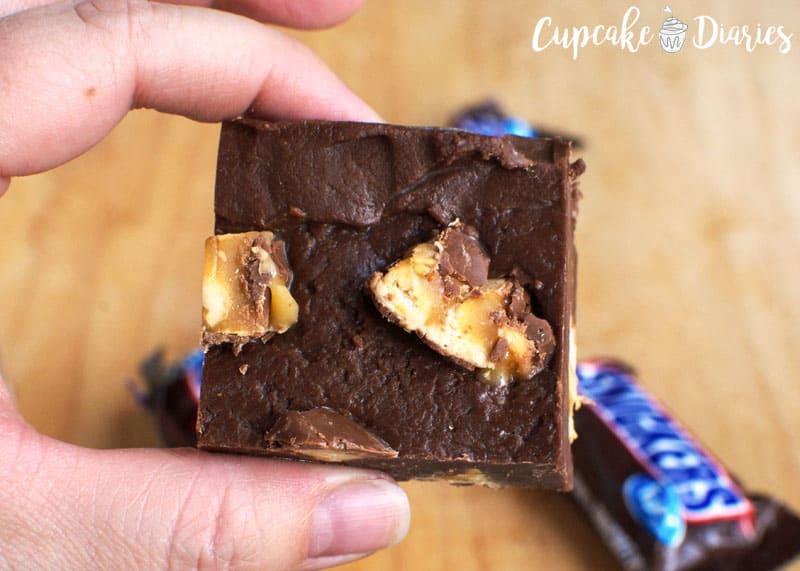 This is great fudge to bring to a party or to package up and give to the neighbors!
Here are more of my favorite fudge recipes…