Happy National S'more Day! This has got to be my number one favorite food holiday. You can't go wrong with an ooey gooey s'more! I decided to take the classic s'more to a different level and made these decadent S'more Whoopie Pies. Two chewy chocolate cookies with a layer of creamy marshmallow buttercream frosting topped with a smooth chocolate ganache and crunchy graham cracker crumbs. You have GOT to try this treat!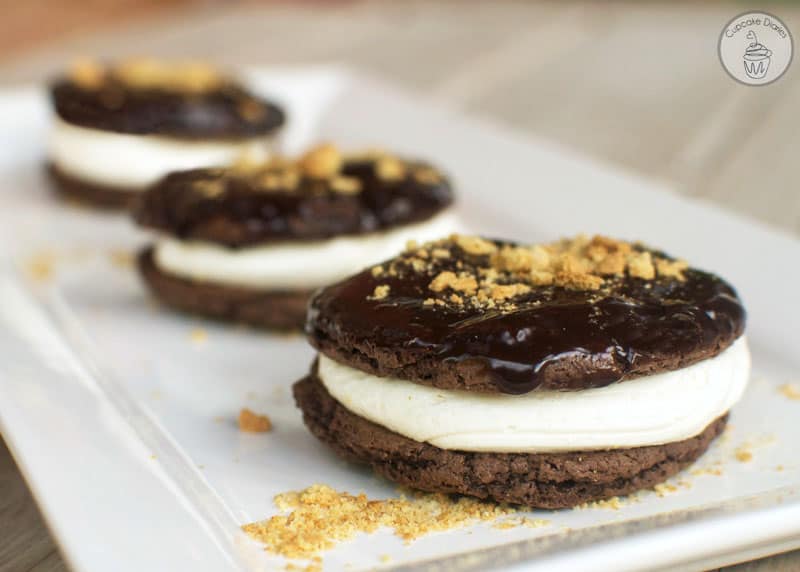 Make these and your friends and family will think you got them from a bakery. They're pretty fantastic! I feel like a kid biting into one of these whoopie pies. And you're going to love how easy they are to make!
It wouldn't be a food holiday without more great recipe ideas! If you're a fan of s'more desserts, you're going to love this round up of decadent s'more treats. Yum!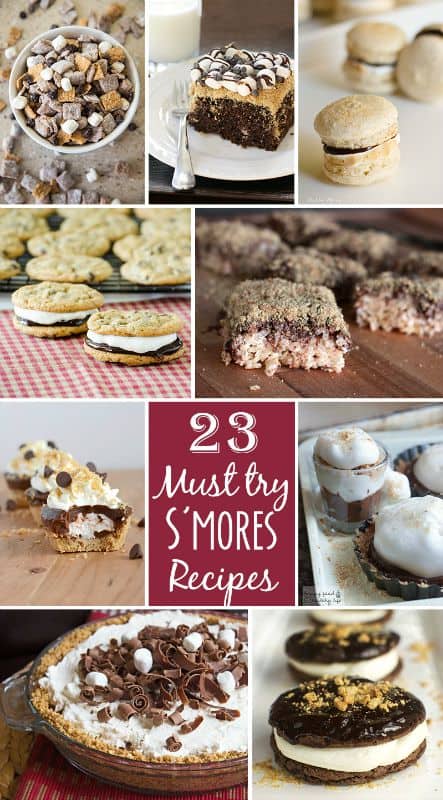 S'more Muddy Buddies from Like Mother Like Daughter
S'mores Poke Cake from Butter with a Side of Bread
S'more Macaroons from Ashlee Marie
Chocolate Chip Cookie S'mores from Real Mom Kitchen
Rice Krispie S'mores from Summer Scraps
Frozen S'more Cups from Creations by Kara
Vegan S'mores Served Two Ways from Happy Food Healthy Life
S'mores Pie from Jamie Cookies It Up!
S'more Whoopie Pies from Cupcake Diaries
S'more Filled Donuts from Ashlee Marie
Peanut Butter S'mores Fudge from Like Mother Like Daughter
Caramel S'mores Pops from Butter with a Side of Bread
S'more Cookies from Jamie Cooks It Up!
Indoor S'mores from Real Mom Kitchen
S'more Cupcakes from Cupcake Diaries
S'more Ice Cream from Ashlee Marie
Chewy S'mores Granola Bars from Real Mom Kitchen
S'mores Snack Mix from Like Mother, Like Daughter
Fudge Striped Cookie S'mores from Butter with a Side of Bread
Caramel S'more Munch Mix from Jamie Cookies It Up!
S'mores Milkshake from Cupcake Diaries
Peanut Butter S'mores Dip from Real Mom Kitchen
S'more Bars from Cupcake Diaries