I've said it before and I'll say it again. I. LOVE. S'MORES! S'more desserts are some of my very favorites. I love making a classic s'more and kicking back with a good TV show. The other day I couldn't find anymore Hershey bar pieces so I used Hershey kisses. That was amazing!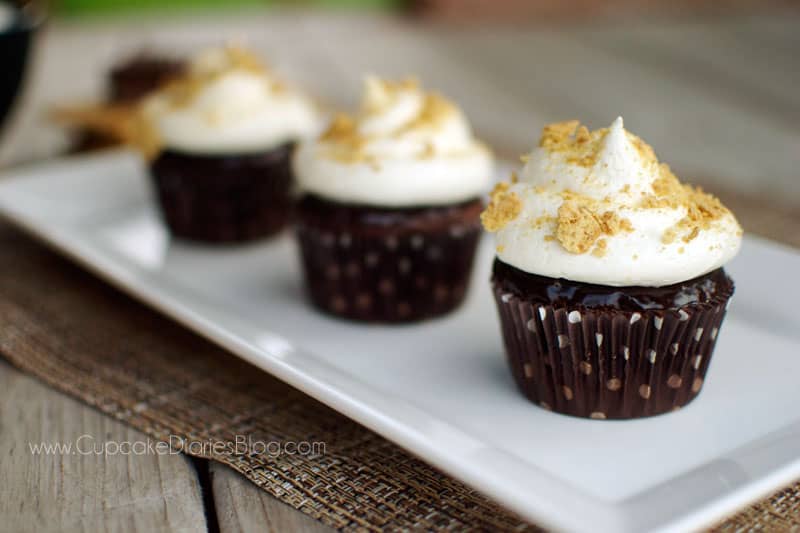 You're looking at a moist chocolate cupcake dipped in a super easy chocolate ganache, with a swirl of marshmallow buttercream frosting and topped with crushed up graham crackers. YUM!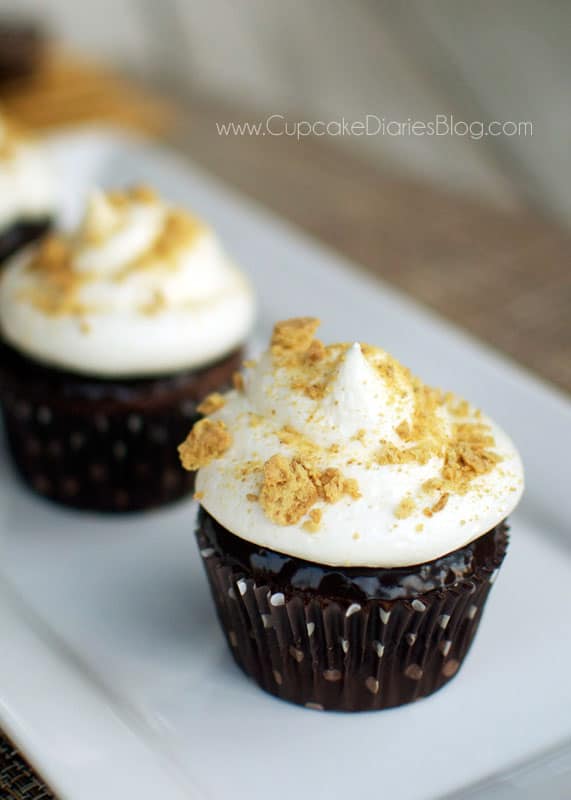 These cupcakes are seriously amazing. The different components together make a perfect little treat. And they look so pretty, too! You can make these cupcakes with the tools you have at home. You don't even need a frosting bag or tip! They're so easy and just plain yummy. My husband told me they look like they came out of a bakery. And for how easy they were from top to bottom, I'd say that's pretty great!
 This recipe has been shared at these fabulous Link Parties!
Looking for more s'more goodness? Check out this fabulous s'more recipes round up from last year!