Zesty chicken tortilla soup made in the crock pot. This is a great way to enjoy a delicious Mexican meal at home!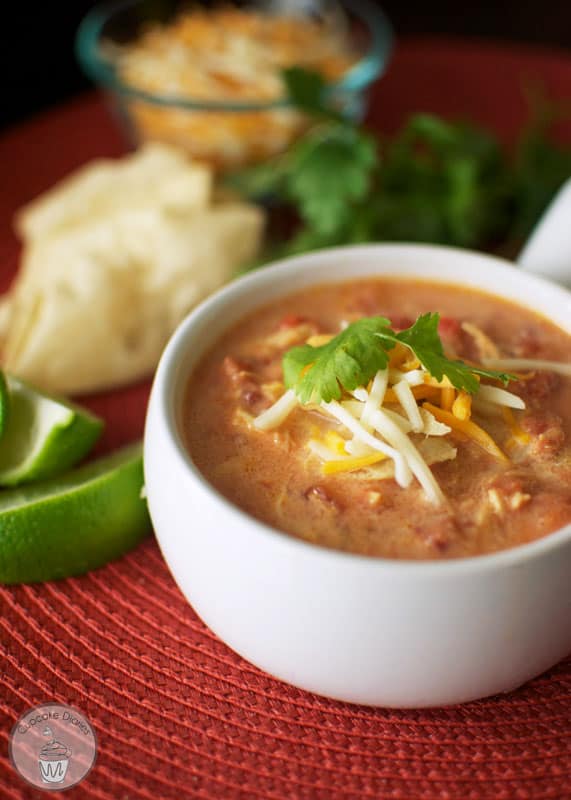 It's a new week and new recipes are about to pop the seams of this blog. We had some serious family time over the last week with both our families and did all kinds of cooking and baking. It was so fun! Now I'm back and ready to share all of the yummy recipes with you. So brace yourselves! It's about to get good.
One of my favorite things to eat at Applebees is Chicken Tortilla Soup. It doesn't matter what time of year it is, I love a good bowl of that stuff with a half sandwich. I recently went on the hunt for a yummy Chicken Tortilla Soup I can make at home and was thrilled to find a recipe not only for this type of soup, but a crock pot recipe. Oh happy day! A good meal with half the mess and work.
Fall is quickly approaching and soup is one of my favorite things to eat on a fall evening. Enjoy taking a break from preparing a huge meal and give this one a try in your crock pot! It's so good and will be perfect to make again all fall long.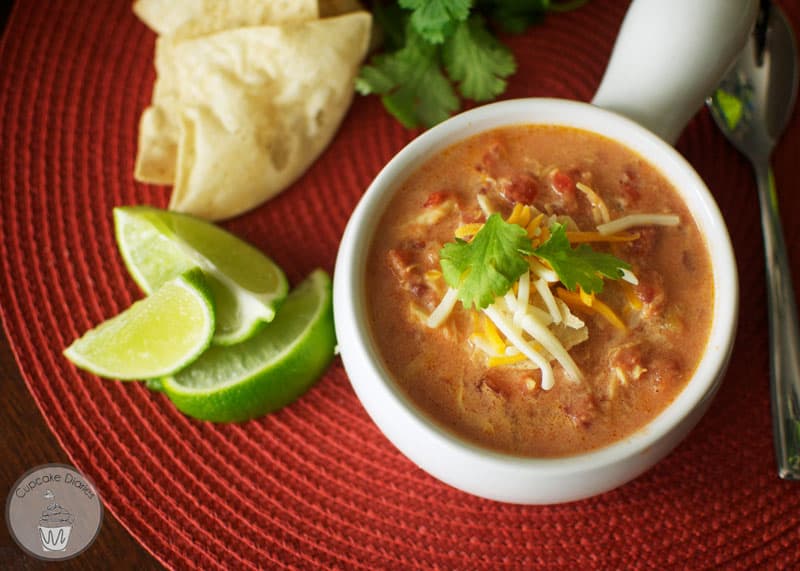 Crock Pot Chicken Tortilla Soup
Ingredients
3 boneless skinless chicken breasts, frozen
1 (4oz) can chopped green chillies, drained
2 cloves garlic, minced
1 (15oz) can diced tomatoes
1 c. chicken broth
1 c. half and half OR heavy cream
1 tsp. cumin
1 tsp. salt
salt and pepper
corn tortilla chip strips OR crushed up tortilla chips
2 Tbsp cilantro, chopped
1 lime, cut into wedges
Instructions
Place chicken breasts in the crock pot. In a separate bowl combine diced tomatoes (including liquid), chillies, garlic, chicken broth, cumin, and salt. Mix together and pour over chicken.
Cook on low 5-5 1/2 hours, or until chicken is cooked. Remove chicken from the crock pot and shred with two forks; place back in the crock pot.
Add half and half or heavy cream and stir. Allow to simmer for 15 minutes before serving. Taste it and add more salt and cumin if necessary, to taste.
Serve with tortilla chip strips or crushed tortilla chips, cheese, cilantro, and a squeeze of lime. Enjoy!
http://www.cupcakediariesblog.com/2012/09/crock-pot-chicken-tortilla-soup.html
Kitchen tools and gadgets needed for this recipe: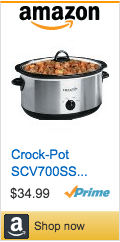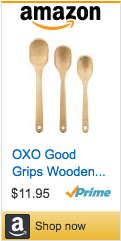 Looking for more soup recipes? Here are more of our favorites…
Slow Cooker Ham and Potato Soup