The fluffy and lightly sweet rolls that keep everyone coming back to Texas Roadhouse that can now be made at home!
Our family has made the move to Utah and we're up and running with the internet! Woo hoo! I was starting to feel lost there for a bit. This last weekend was a busy one trying to get everything from our home in Idaho to our new place in Utah. We had a lot of people helping us this weekend and we really appreciate everything that was done for us to get us here. We have the greatest friends and family ever.
One of my favorite things about Texas Roadhouse is those darn rolls. Wow, those things are deliciously dangerous. There's no way I can eat just one…basket. Seriously though, they're amazing. I'd like to thank the person who came up with the idea to serve those lovelies to the guests as a starter. Bless you. My husband and I treated my mom and sisters to Texas Roadhouse this last weekend for helping us so much with moving. When we sat down with those rolls in front of us I remembered that I have a copycat recipe for them that I've been needing to share. So let's get to it!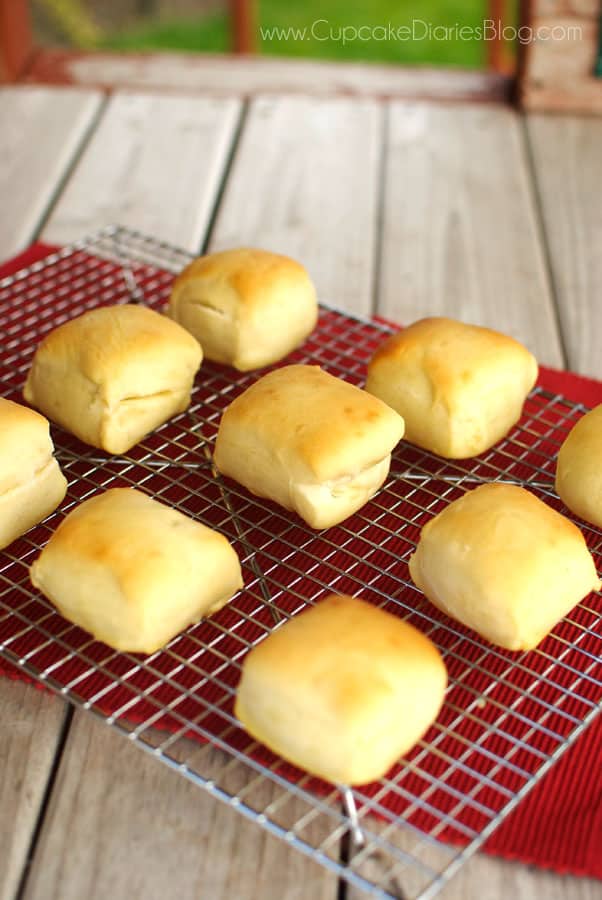 recipe adapted from Eat Cake for Dinner
Kitchen tools and gadgets needed for this recipe:
And you can't make the famous rolls without making Copycat Texas Roadhouse Cinnamon Honey Butter to go with them!