We made these sandwiches for dinner the other night and they were so good! I was so glad when we had leftovers. If you like caesar dressing you will really like this sandwich. This recipe makes four sandwiches.
As funny as it sounds, one of my favorite things to order at Johnny Carino's (when they had it on the menu) was a chicken caesar panini. There's something about a chicken caesar sandwich on crispy bread that really speaks to me. And makes me want to EAT. IT. ALL. I told my sister that I made these rockstar sandwiches for dinner and her response was, "Chicken caesar sandwiches remind me of you." I love them!!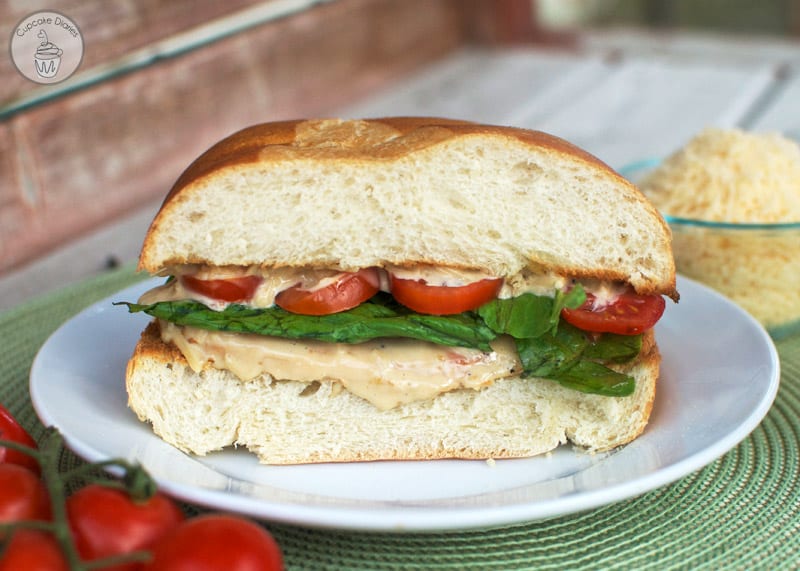 You know those days where you can't wait to eat the leftovers of what you ate the night before? THIS is one of those recipes. You should have seen me at lunchtime yesterday. I could not wait to get the kids fed so I could make me a sandwich!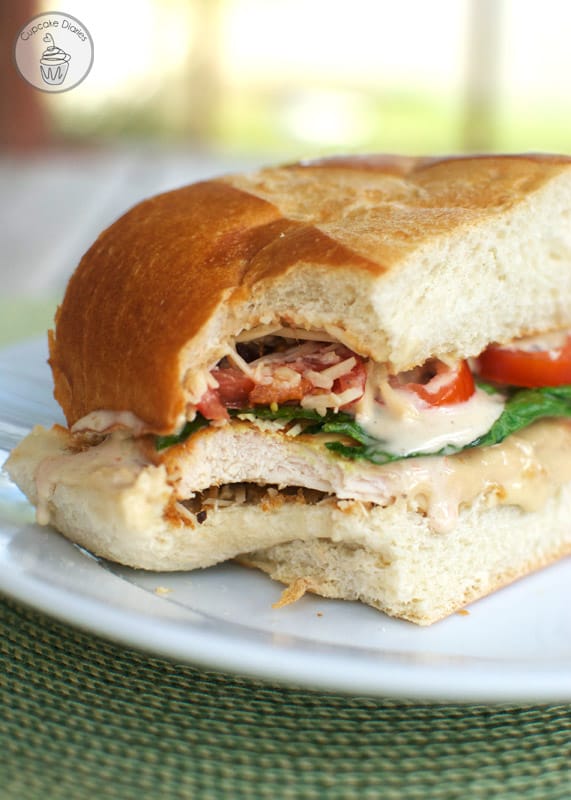 You can cook the chicken any way you like, but I recommend grilling it for this sandwich. It adds so much more awesome flavor that makes it taste like it came straight out of a restaurant. I feel so lucky that I got to be the one to take a bite out of this sandwich before taking this picture!
Chicken Caesar Sandwiches
Ingredients
2 (8oz) chicken breasts
8 slices of your favorite bread (I use the Italian loaf from Walmart)
3-4 c. romaine lettuce
1/2 c. prepared caesar dressing (My favorite is Newman's Own)
1/4 c. grated parmesan cheese
8 tomato slices
Instructions
Cook the chicken breasts on the grill 3-4 minutes on each side. Carefully slice each breast into two thinner breasts, making 4; set aside.
Combine caesar dressing and parmesan cheese in a bowl; add chicken breasts and coat with the dressing.
Broil bread slices for 1 minute with the inside facing up. Place a chicken breast on four of the bread slices. Top with romaine lettuce and two tomato slices. Spread any extra dressing on top bread slice, if desired. Cover sandwich with top bread slice and enjoy!
http://www.cupcakediariesblog.com/2010/12/chicken-caesar-sandwiches.html
Here is another of my favorite sandwich recipes!