I love wearing blue, and on Sunday I decided to make it a blue day. A blue color block cardigan combined with a blue and white striped blouse and my glasses made me a "nautical nerd," according to my husband. In that case, I love being a nerd! I guess my sailor flats didn't exactly help my cause. I loved it anyway!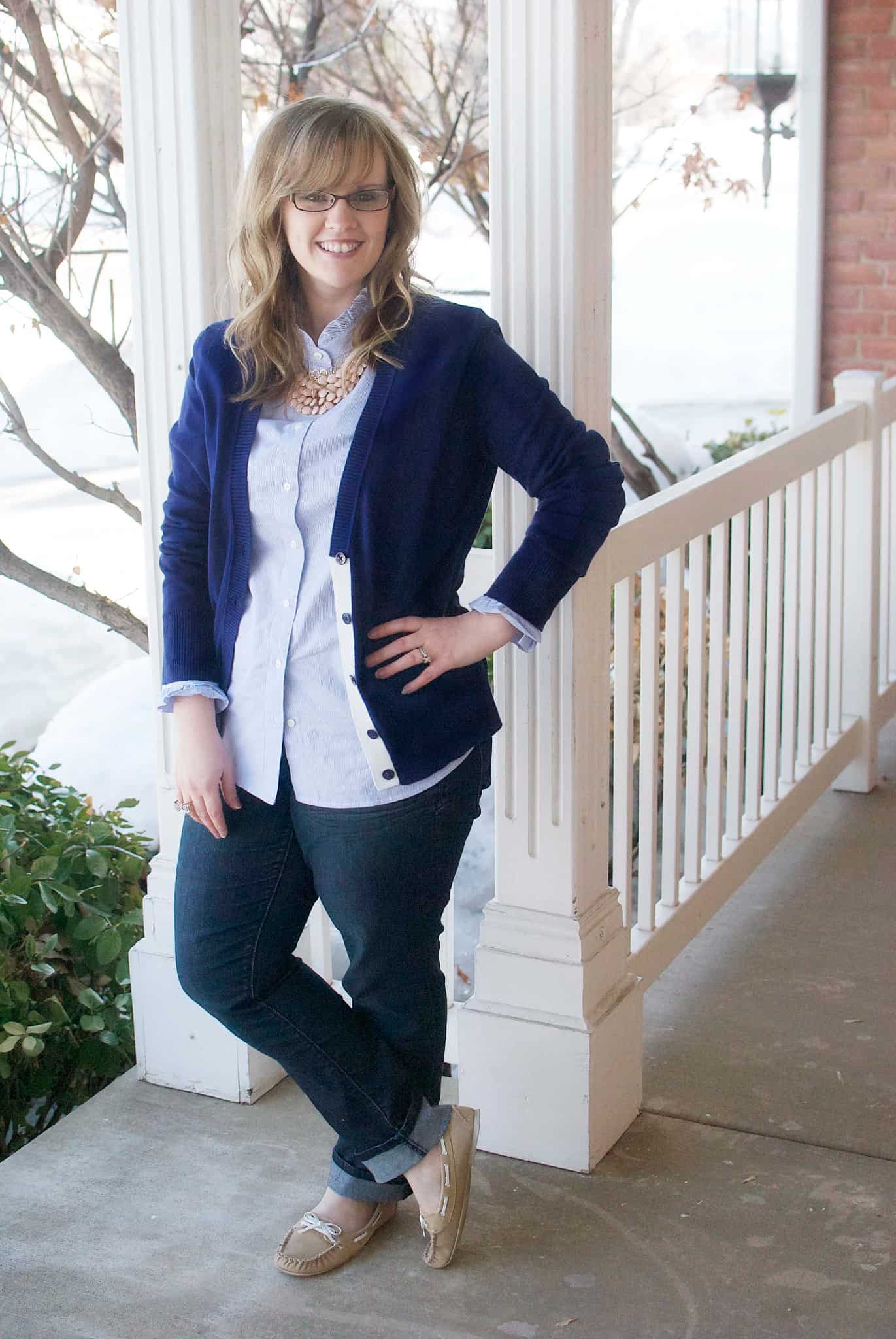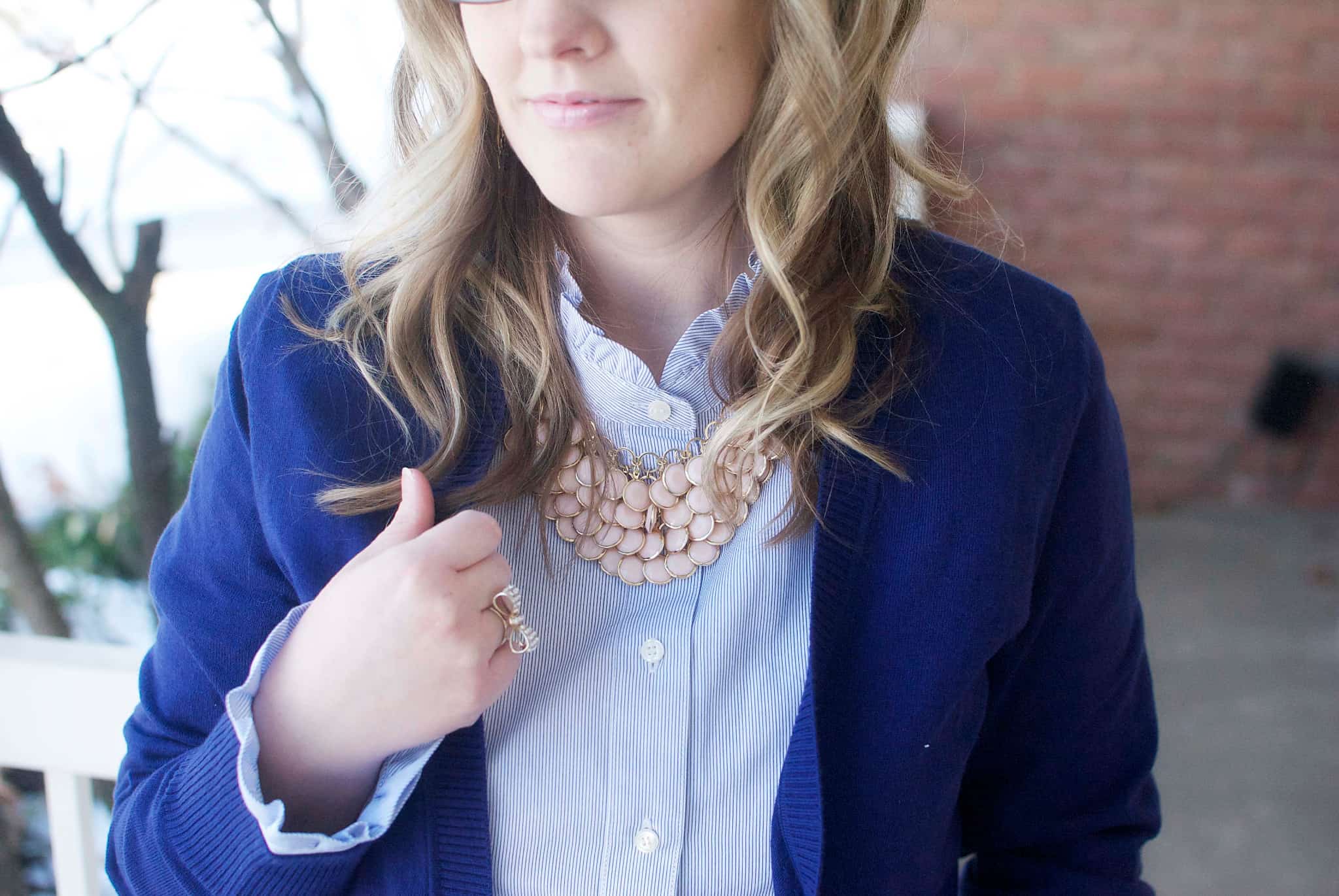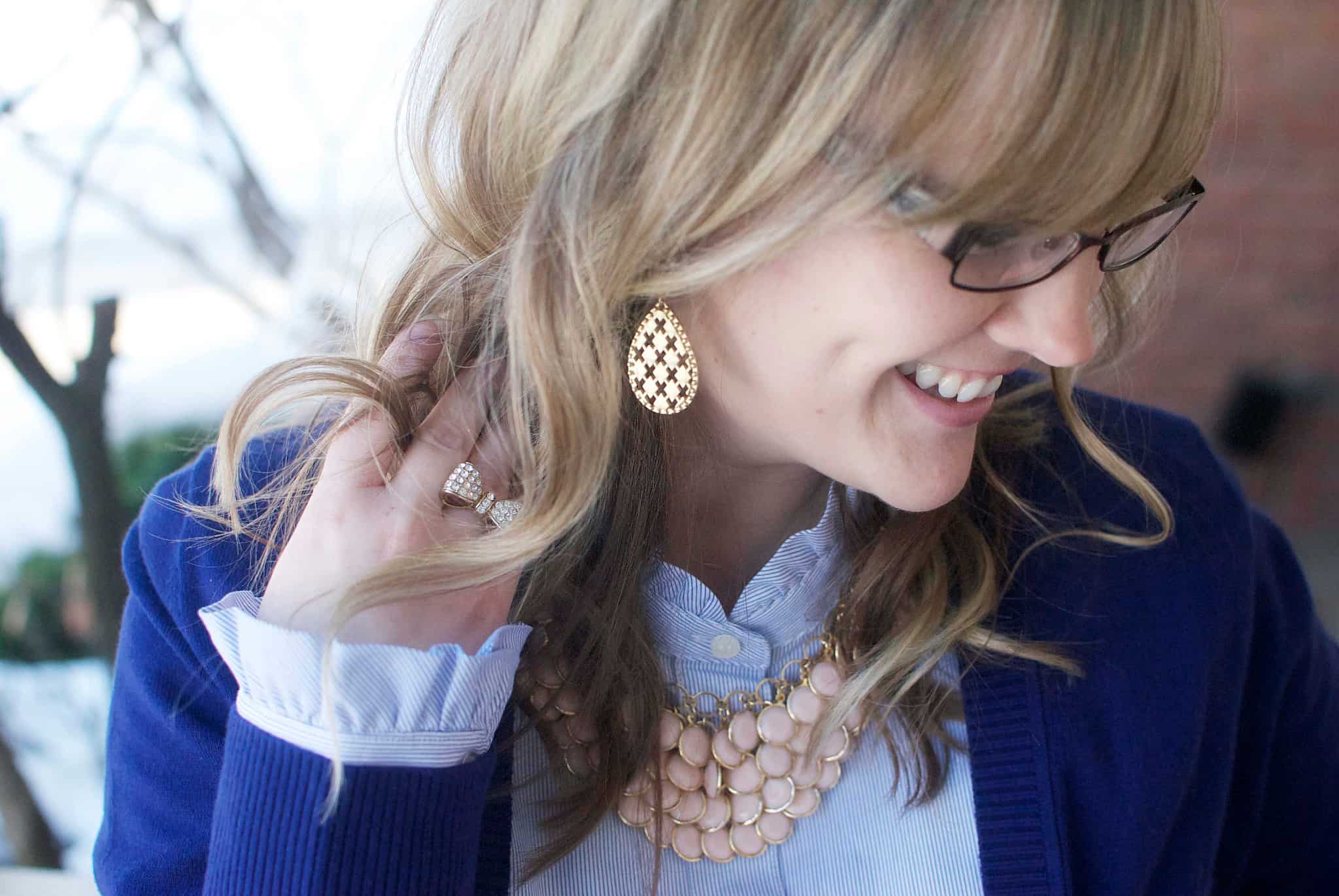 Can you tell I love
ShopLately
? Seriously one of my very favorite places to find jewelry. If you ask me about a piece of jewelry I have, chances are it came from ShopLately. I'm pretty sure that's what all the girls in my family get from me for birthdays and Christmas these days! I love the hundreds of jewelry options, the great quality, and the amazing low prices. And you can't beat the $2.99 flat rate shipping!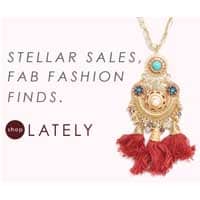 Click the ShopLately image to be directed to their fabulous website and get your shop on! Start with the sale racks for extra fabulous deals, then check out all the sellers. My two favorites are Glint & Gleam and Shop Ily Wang.
Enter to win a pair of earrings of your choice from ShopLately!
Simply fill out the Rafflecopter below to enter. (It may take a few seconds to load.)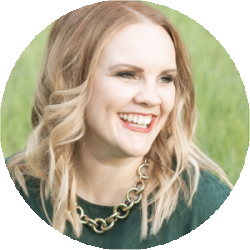 Alli is the food blogger and photographer behind Cupcake Diaries. Nestled in Northern Utah with her four young boys, hubby, and a full pantry, she loves baking all kinds of treats as well as quick and easy meals for her family. What started out as sharing a few recipes with family members here and there soon turned into a full-functioning recipe blog with readers from all around the world! Alli is a full-time mom who enjoys music, holidays, and spending time with her family.