Wow, has it been a rough week at our house! My kids have been sick sick sick. Needless to say, dinners and other new recipes have been lacking over here. And just when I thought my husband and I were in the clear, we both woke up today feeling pretty yucky. Boo.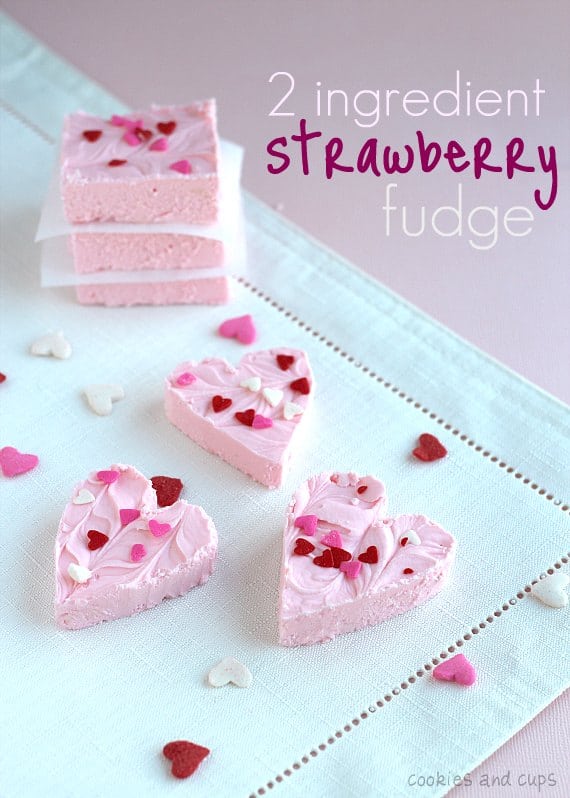 I feel bad that my recipe posts have been lacking!! I still wanted to share something with you today though. I haven't tried this recipe yet, but when I saw how cute and easy these looked I figured it was a win-win. Especially since the two ingredients are strawberry frosting and white chocolate chips. Can't go wrong there! This fudge is such a cute idea for a fun Valentine's Day treat. I wonder if this recipe would be good with a little marshmallow fluff…Couldn't hurt to try it!
This fudge recipe, along with the image, comes from Shelly at Cookies & Cups. I've seen this recipe flying around Pinterest and really wanted to try it out. So thank you, Shelly, for the fun recipe and use of your photo! Everyone head over to her blog and check out all her other fun recipes! Not only is she a great cook and baker, she's totally hilarious and fun.
Two Ingredient Strawberry Fudge
Cookies & Cups
1 (16 oz) container Strawberry Frosting
1 (12 oz) bag white chocolate chips
Valentine's Day sprinkles
heart-shaped cookie cutter (optional)
Pour the bag of white chocolate chips into a microwave safe bowl. Melt the chocolate, stirring every 30 seconds, until smooth. Then stir in the frosting. Spread this deliciously pink combination into a lightly greased or lined 9×9 pan and sprinkle with the Valentine's Day sprinkles. Place in the fridge for 30 minutes to set. Cut into hearts or squares to serve.
Store in an airtight container in the fridge for up to a week.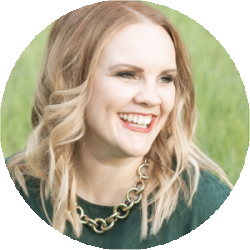 Alli is the food blogger and photographer behind Cupcake Diaries. Nestled in Northern Utah with her four young boys, hubby, and a full pantry, she loves baking all kinds of treats as well as quick and easy meals for her family. What started out as sharing a few recipes with family members here and there soon turned into a full-functioning recipe blog with readers from all around the world! Alli is a full-time mom who enjoys music, holidays, and spending time with her family.